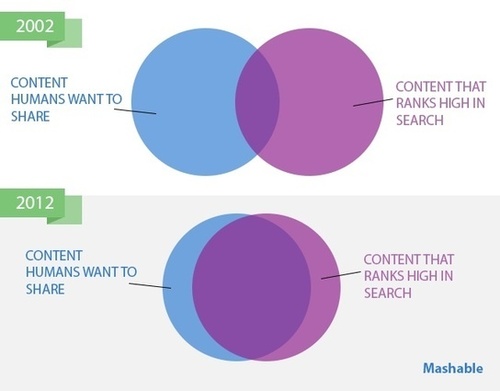 Five years ago, SEO was all the buzz. Today, it has shifted to "content marketing," which aims to create stories humans want to read and engage with. – The above chart is a good summary of this trend.
gdecugis's insight:
Shane Snow makes a good summary on Mashable of the trends impacting SEO these days. We moved from a machiavellian approach to game Google to influence-based content marketing because social media changed the game as others have observed before.
The success of Social Content Curation is a good example of that trend: human sharing and curating content beat the system and become such an important trend that Google had not only to change their algorithms but also start a social network just because of that.
See on mashable.com