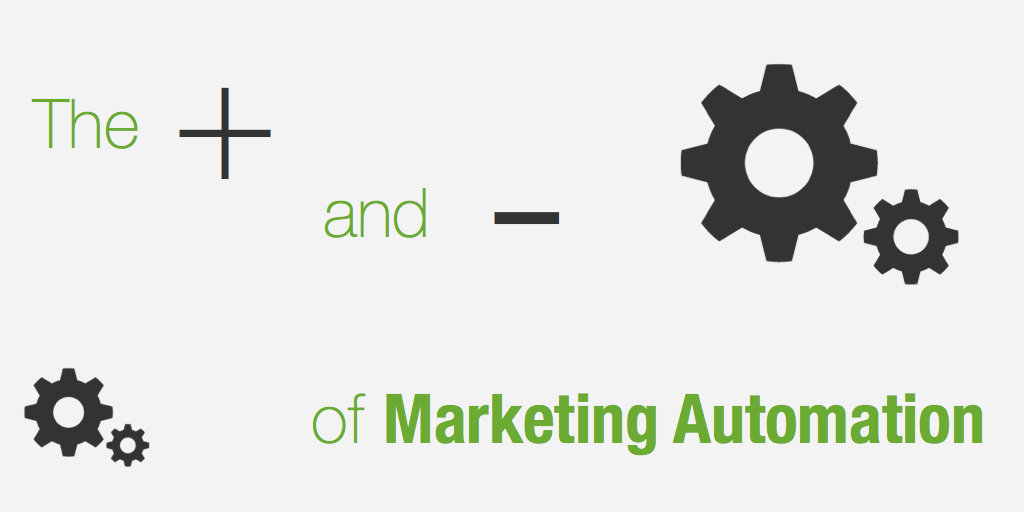 The days of easy marketing are over. You can no longer just buy a few ad spots and get results.
Customers and clients today expect more. To get in front of them and get them to notice you and get them to act takes a lot of work. You could start with a few print ads. But you'll also need a website. And a social media presence. And an email list. And maybe some direct mail. And good reviews. The list goes on and on.
But that's just the first aspect of it. You've also got to target the right prospects, and talk to them in the right way about things they care about. This means you'll need a few customer profiles, also called "personas". Each persona will require slightly different marketing, in the same way you'll eventually offer them slightly different products or services.
And we're not done yet. There's also the timing issue. Each customer or client you woo will want to move at their own pace. If you rush them through a sales funnel, they'll balk. Expect them to order the first time they encounter your brand? Fuhgeddaboudit. They'll want to take their time getting to know you and your approach before they become customers.
That's a lot to manage. You've got the marketing channels, the different types of customers, and the timing – and it's all got to work together the right way. No wonder marketers feel overwhelmed.
Fortunately, we've got marketing automation. We can automate at least some of those complex systems. There are plenty of ways to do it. These are just a few examples:
– You've got pay per click ads sending people to a landing page where they fill out a contact form or get a free trial. When they take that action, you add them to an email list that sends out a pre-scheduled autoresponder or "drip campaign" so they hear from you every few days. The emails give them useful information that frames your product in a positive light.
– You've built up a social media following. You're using curated content plus your own content to send interesting information to your followers. That information is specifically chosen to engage people who are near the top of the sales funnel. You also optimize those posts to get prospects to move down the funnel (or along the buyer's journey, depending on which term you like). They move down the funnel by doing things like signing up for your email list, downloading a white paper, or watching one of your videos.
– You've got a listening station set up so anytime someone mentions your company or products anywhere on the web, you automatically get a notice about it. This lets you keep up with what's being said about your company. It also lets you step in and respond where necessary.
There are many of other examples of marketing automation in action, but you've probably got the jist of it. It's marketing that you can set up and then let run on its own.
That's the big allure of marketing automation – this "set it and forget it" feature. But there are more benefits to it. Alas, there are also some downsides. Here are a few pros and cons of marketing automation. Consider these before you invest in a marketing automation system, or before you change the marketing automation system you have now.
3 Pros of Marketing Automation
1. Marketing automation is ideal for lead generation and lead nurturing.
According to Regalix's 2015 State of B2B Marketing Automation survey, 84% of marketers say marketing automation's biggest benefit is lead generation.
Take note of where lead quality came in, too. 69% of marketers – two out of three – named that as a key benefit for marketing automation.
2. "Set it and forget it".
This is the big draw for marketing automation. Given all the systems and pieces of content there are to manage, it's a huge benefit if you can automate even part of that work.
While "set it and forget it" might be taking this benefit a bit too far, it's no exaggeration that marketing automation saves time. Just earlier this week social media expert Ian Cleary sent out an email with the subject line, "If you're not automating social media, you're wasting time."
So really, this about time. Take another look at that list of benefits in the Regalix chart above. 73% of marketers said marketing automation increases efficiency. Another 38% say it helps to shorten the sales cycle. Looks like it's saving everybody's time.
3. It forces you to have a defined strategy with well-thought-out systems and processes.
The time and expense (even a low expense) of setting up a marketing automation system forces most marketers to ask important questions. Questions like:
– What are our real goals for this, anyway?
– How will we define those goals?
– How does each marketing element move us toward those goals?
– Who are we creating these processes for?
– How do people move from just hearing about us to becoming customers? In other words: What is our buyers' journey?
Those are all super important questions to ask. And you'll have a hard time setting up an effective marketing automation program without answering them. But that's good. It's easy to get caught up in deadlines and just keep pushing out content and marketing campaigns. If you're going to build a system that automates all that, you're forced to sit down and think how it really works.
Ascend2 found the marketers they surveyed said the biggest challenge with marketing automation is a lack of effective strategy. I say the way marketing automation forces you to have a good strategy is actually one of its benefits.
3 Cons of Marketing Automation
1. Marketing automation takes time to set up and to manage.
In other words, it's not actually "set it and forget it". Sorry.
Now, you will be saving way more time than if you didn't have an automation system. But I'm afraid you are still going to have to show up for work, even after the system is built. At least you'll go home earlier. 🙂
The reality is that marketing automation speeds up your work, but it won't do it for you. To stay competitive, your system needs to be constantly tested and adjusted based on what your analytics show.
So think of your marketing automation as being a permanent work in progress. Always be looking for how to improve it.
2. Marketing automation is not free.
A full-fledged marketing automation solution like Content Director costs far less than other automation platforms that can exceed thousands of dollars a month.
But you don't necessarily have to spend so much. It's possible to set up quite a lot of marketing automation for $100 a month or less.
Scoop.It! Pro would let you automate at least part of your social media updates. You could also use the email feature to create email updates from your curated posts. It takes less than ten minutes to create an email in Scoop.It! If you dread doing the weekly email update, it might the solution.
The next item on your shopping list would be a landing page creation and testing tool (like Unbounce, or LeadPages). That's around $30-50 a month, depending on the tool you buy and whether you can get a deal on it. After that would be an email service provider that can send autoresponders (like MailChimp or AWeber). Both of those are about $30 a month. Add another social media posting automation tool like Buffer for $10, and you've got the rudiments of a marketing automation system. Enough to get started, at least.
3. Marketing automation can't fix everything.
Despite the major benefits of marketing automation, it's ultimately just a tool. It can absolutely help you achieve your marketing and business goals, but it's up to you to define those goals and envision the strategy to attain them. Don't expect automation to fix all your problems.
Conclusion
While marketing automation has some drawbacks, they're more than made up for by the upsides. And because you can implement automation so affordably, and improve it over time, there's every reason to at least try it.
Want one more reason? Your competition has probably started using it already.
If you want a whole set of tips to generate leads with content marketing such as ways to repurpose your content into other forms, insights on which format you should focus on, techniques to measure the results and other data points, download the eBook "How to generate leads through Content Marketing".