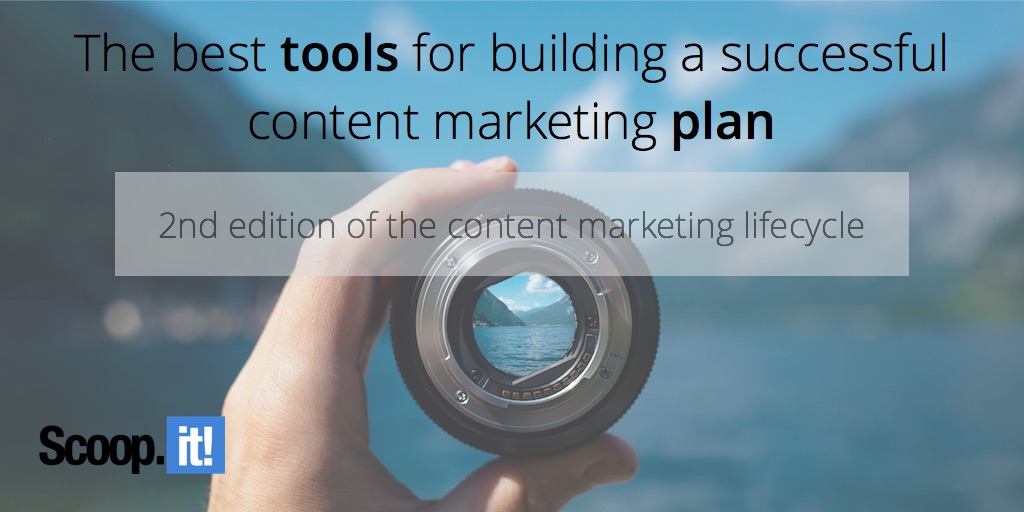 Earlier this month, we listed the best content marketing tools for the strategy phase, the first phase of the content marketing lifecycle.
We discussed how content marketing is a powerful opportunity to build a loyal audience authentically, provided you're willing to invest the time and effort it takes to do things right. In order to succeed with content marketing today, you've got to step up your game and optimize every phase of the content marketing lifecycle.
This may seem challenging, but it's not impossible. With the right tools and top content marketing software selections to help you, you'll be able to optimize your overall content marketing productivity, while saving time and making things easier in the process. This is the second edition of a six-part series in which we will walk you through the best content marketing tools to use for the different functions and tasks required at each phase of the content marketing lifecycle.
To recap, there are 6 phases of the content marketing lifecycle: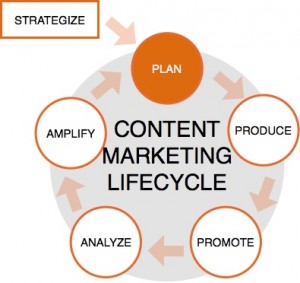 Ready to dive in? Without further ado, here are the best tools to help you in the planning stage of the content marketing lifecycle.
Tools for the planning phase
You've got your business goals. You've got your KPIs. You've got your conversion rates (or at least a questimate of how your content will perform). From that information, you can extrapolate how much content you're going to need.
Here's how it might look:
Business goal: 50 leads a month.
Key Performance Indicator: Leads per new blog post.
Conversion rate: The average blog post you published last year converted 2% of website visitors into leads.
That means you need 2,500 website visitors for each new blog post – if that one post is going to get all your leads. But it's never that simple. And you don't get that much traffic to each new post. Maybe you get about 10% of that. So you decide to publish new blog posts weekly to nab 40% of your required leads. You'll get the remaining 60% from older posts.
Your strategy to achieve this is to pull those visitors in via:
It's a plan. Now you just need to write it down and schedule it.
To organize content scheduling, development and sharing:
Content Director can automatically create and publish your curated posts to a WordPress blog or to your social media accounts. You can even set it up to send a curated email to your subscriber list. A Scoop.It account can do that, too.
Use Scoop.It to find content to curate across the web. This helps keep the content flowing to your social media accounts. It can also flesh out the content for your email newsletter, and even give you a nice curated blog post to publish every once in awhile. That way you're not creating every single piece of content… but you're still getting leads and SEO benefits from that curation work.
For keyword research:
The Google AdWords Keyword Planner
Your strategy dictates that some of your traffic will come from search engines. So your content needs to be optimized for them. That means you need a keyword tool.
There are other keyword tools, but Google's is still the gold standard. Two other keyword research tools that are widely used for SEO and content marketing are SEMRush and Moz.
Extra credit #1: Plan according to your buyer's journey
While you're planning all that content, make sure you've got call to actions defined for everything you publish. That means you'll need to review your buyer's journey (aka "content map") so you can see what the next step should be for each piece of content
If you're using gated content to get people to take the next step, plan that gated content now. This doesn't have to be 100% original content. For example, a series of blog posts can be made into an ebook. A webinar recording can be offered at the close of a blog post.
Extra credit #2: Plan for reformatting
One of the best ways to maximize your content creation is to get really good at reformatting your content. The most effective content reformatting masters start thinking about reformatting before the original content is ever actually created. They start the reformatting all the way back in the planning phase.
A few good tools for reformatting content:
Canva or Piktochart: For making visual ideas into simple infographics. If you need to create or edit an image, Canva should be the first piece of software you try. It has templates for all the major (and minor) social media accounts, in addition to templates for book covers, posters, letterhead- pretty much everything.
Medium and LinkedIn Pulse: For republishing blog posts for exposure to new audiences.
Haiku Deck or Prezi: For making content into SlideShares (terrific but underutilized content marketing formats). Haiku Deck is a free tool that neatly integrates with SlideShare and comes with dozens of slick templates.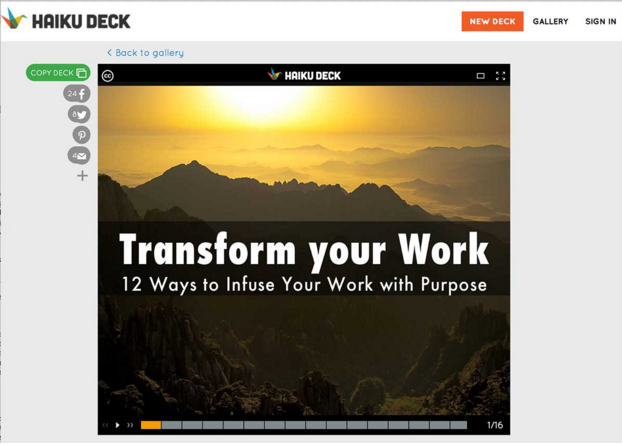 Over to you
Hopefully this list helps you gather information on the best software possible. Please feel free to let us know in the comments below.
For the next edition, we'll be reviewing the best tools for producing better content.
Want to create better content in less time? Get more results from your existing content? Find out how artificial intelligence is changing the content marketing game by providing marketers with actionable predictive insights to help them create better content that generates more traffic and leads!
Find out how to use the new Scoop.it Content Director to help you become a smarter marketer!
Image by Paul Skorupskas.