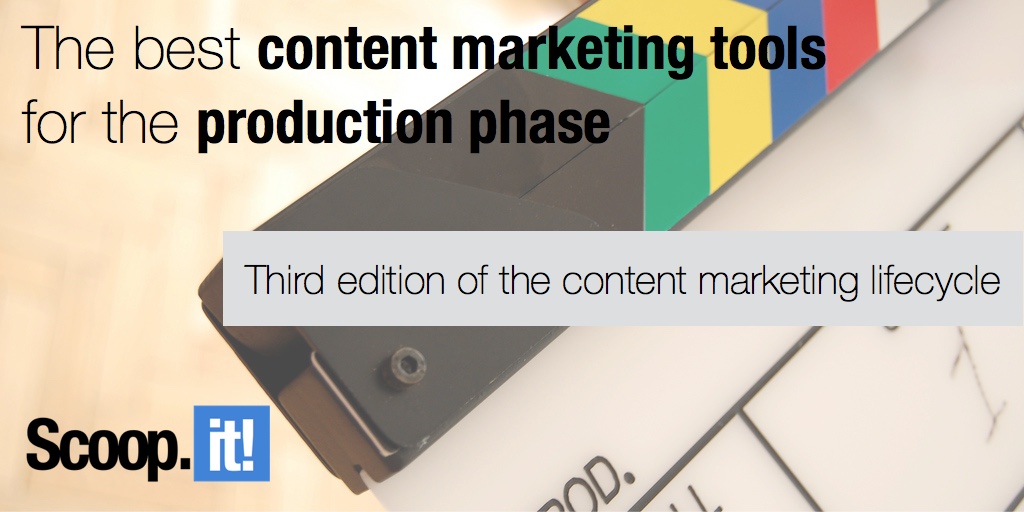 While content marketing is a powerful opportunity to build loyal relationships with your readers, it requires a lot of time and energy to do it successfully. Content marketing is a challenging, ongoing process that requires optimization at every phase in order to succeed. In today's nonstop digital world that content marketing has quickly taken by storm, marketers' need for tools to be more efficient and effectively manage the phases of the content marketing lifecycle is greater than ever before.
While other aspects of digital marketing have become increasingly automated, content creation is still very much a manual job. That being said, there are a number of tools you can leverage to make creating content much easier.
With the right content marketing software, you'll be able to create higher-quality content more quickly and consistently than ever before, and increase your overall productivity. This is the third edition of a six-part series in which we review the best content marketing tools to use to help you optimize every phase of the content marketing lifecycle.
To recap, there are 6 phases of the content marketing lifecycle: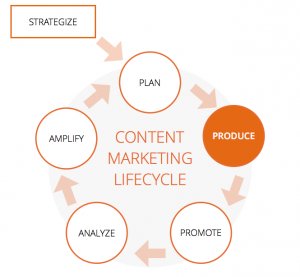 Are you ready to take your content marketing to the next level? In this post, we'll round up and review the best content creation tools to help you produce better content for your blog.
The best content marketing tools for producing content
You've got the plan. You know the strategy. Now it's time to buckle down and get straight to the action. It's time to start crafting some fresh new content.
For writing text, sharing and editing text:
Google Drive: This is a free, widely-used tool to create, edit, save and share content that's in production. You can quickly and easily create documents and excel sheets to save in the cloud so that you can easily access them anywhere, anytime. Many people have abandoned Microsoft Word for Google's free online word processor.
To make sure your content is easy to read:
Hemingway Editor: It goes without saying that great content needs to be well-written. What constitutes well-written content? Several things, namely: good grammar, proper spelling, and readability. Hemingway Editor helps you with all of these components. To use it, simply enter in your text, and the tool will indicate your mistakes by highlighting them in different colors, as shown in the below screenshot: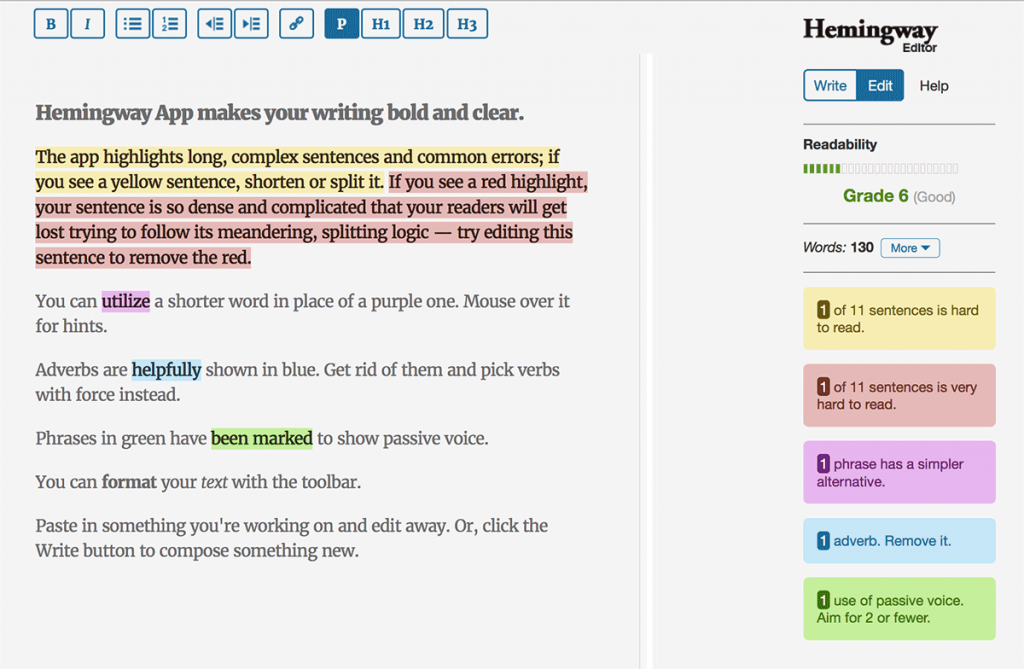 Hemingway provides a readability score (the lowest grade level someone would need to understand the text) and analyzes your writing to identify areas for improvement. All in all, it makes your writing bold and clear.
To make sure your text-based content is correct:
Grammarly: Don't have an in-house editor yet? Grammarly can be your stand-in for the meantime. Nothing deflates the authority of a piece of content faster than a well-placed typo. Grammarly's free editing tool ensures that everything you write is easy to read, effective, and void of spelling errors. Not only does it pick up grammatical errors, but it can even check for plagiarism! The tool enables you to become a better writer by finding and correcting up to 10x more mistakes than your word processor. We say it's definitely worth the time to use it. Grammarly will also highlight usage errors and just generally help you avoid embarrassment. Our advice? Don't publish without it.
For a headline analyzer:
The Advanced Marketing Institute's Emotional Value Headline Analyzer: Reaching your customers in a deep and emotional way is a tenet of successful copywriting, and your headline is without a doubt one of the most important pieces of copy you write to reach your audience. Headlines can either make or break a piece of content- why else did old-school copywriters spend half their writing time on the headline? Thus, we should all spend more time to craft them. This Emotional Value Headline Analyzer is a handy tool to help you write better headlines for your blog or email subject lines (and yes, it's free!). Simply run a few headline variations through the tool, and it will analyze your headline to determine its overall Emotional Marketing Value (EMV) score. This allows you to easily determine which headlines resonate best with your audience, and which ones will have the highest impact.
For video editing, sharing and storage:
WeVideo: Whether you are just starting out with creating videos or a seasoned professional, this is a powerful yet easy-to-use cloud-based collaborative video creation platform that allows you to create impactful videos with ease. There are many online video editors, but this one stands out from the rest because it allows groups of people to edit and work on videos at once. You can also save your videos to Google Drive. There is a free version, but the next level up, for $9 a month is probably a better choice.
Vimeo: As the world's second largest video-hosting platform, Vimeo is widely used by creative professionals, and is largely regarded as "the creative person's" video hosting platform of choice. Vimeo is usually considered the better option for creative videos or if you want to sell access to your video.
Wistia: This is a professional video hosting site aimed more at people using video for business. Instead of offering a centralized network where people can upload their media, Wistia helps brands add video to their existing online properties. It offers three tiers of service, in which the higher plan tiers offer features like analytics and additional data about video performance.
For images:
Canva: This is one of the most popular and easiest-to-use graphic and image creators, and allows pretty much anyone to instantly become a designer. It facilitates graphic design by providing a suite of tools that include a powerful drag-and-drop image creation tool, as well as a free stock photo library. The platform allows users (even those with zero design training) to whip up professional-looking images to use on their website or social media. Just the image templates alone will save you hours of time. If you require graphics for your blog, website, or social campaigns, Canva can help you generate professional results.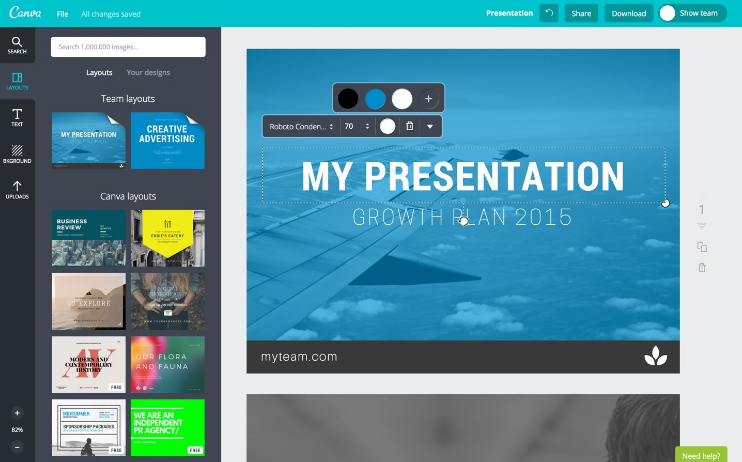 If you want additional options for where to go to find awesome free stock photos, check out the following:
UnSplash: this is one of our favorite free sources to find awesome stock photography. What makes this site stand out against other stock photo sites is that the images aren't your typical, cheesy "Smiling Woman At Work With Laptop and Coffee" type of images. Instead, UnSplash offers unique images that are visually stunning. (I even use one shamelessly as my work laptop screensaver, no joke.) In addition, every photo published on UnSplash is licensed under Creative Commons Zero, meaning users are given the option to attribute the work to the original photographer or the site. In other words, you have the freedom to copy, modify, distribute, and use any of the images without permissions or attribution. UnSplash serves up 10 new "do whatever you want" photos every 10 days. All you have to do sign up for their email newsletter!
Death to the Stock Photo: if you haven't already tried this awesome site, you should. It was founded on the premise that most stock photos are horrible, and they shouldn't be. Unlike other stock photo websites, they have a fresh visual approach and a new way of thinking about distribution. Their photo archive is more modern, stylized and contemporary than more traditional stock photo websites, and exude an almost Instagram-like quality you might find on an Apple ad. Simply submit your email and enjoy a new batch of high-quality photos delivered to your inbox every month.
For paid images:
Big Stock Photo: This is a fast, easy-to-use marketplace for finding quality stock photos. The site offers over 34 million royalty-free photographs and illustrations from professional photographers and artists from around the world. In our opinion, it provides the best overall balance of affordability and features. We advise you to check them out!
To make screenshots, and tutorial-related tools:
Skitch: this is a free screenshot application powered by Evernote that comes with support for editing and sharing capabilities. It also happens to be our personal favorite for capturing screenshots, and it's an all-around awesome tool for snagging online examples you want to incorporate. You can get Skitch to pop up easily using the quick keyboard shortcut Cmd+Shift+5 (on Macs). Then simply click and drag over the area you want to grab. It's just that simple.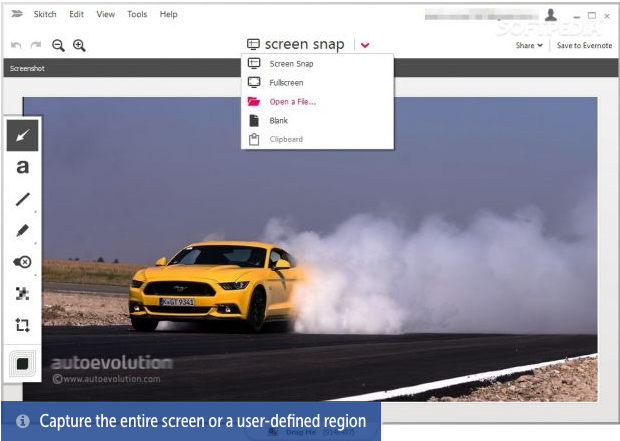 To make social media images on the go (from your phone, yo):
WordSwag: This is a great online tool that allows you to add awesome text to your photos and social media images in seconds. WordSwag makes it easy for you to create beautiful, customized text layouts that would normally take minutes or even hours- with just a tap. It's like having a tiny graphic designer right there in your pocket. Who doesn't want that?
Over to you
Once you have the knowledge for how to become a successful content marketer, you need to implement it. Effective marketers know how to utilize available tools to keep their work at a consistently high quality while also saving themselves valuable time that could be spent elsewhere. Hopefully this list of tools provides you with helpful information you can use when deciding on the best software to select to help save you time and maximize the efficiency of your content creation process.
As always, we'd love to hear from you. So don't be shy! Feel free to give us feedback or let us know about your own favorite tools you've used in the comments below.
For the next edition, we'll be reviewing the best tools to promote your content.
Want to create better content in less time? Get more results from your existing content? Find out how artificial intelligence is changing the content marketing game by providing marketers with actionable predictive insights to help them create better content that generates more traffic and leads!
Find out how to use the new Scoop.it Content Director to help you become a smarter marketer!
Image by Ruthann