Among social networking platforms, Twitter stands out because of its severe character limit. Most sites allow you to post lengthy blogs or other long-form messages, but on Twitter, if you can't say it in 140 characters or fewer, you'll have to split up your post or find another way to say it.
Although you can try to sidestep the limit by using various kinds of shorthand, posting links to other sites, or snapping a picture of your message, short content ultimately rules the day. Shorter tweets actually fare better than those that employ the full 140 characters. Learn to be succinct or choose another platform.
The 140-character limit is probably hard for the majority of users, but it poses a unique challenge for professionals who try to use the site for networking and promotion. Social media is a "value added" component for modern businesses because it's where experts can share their knowledge in a public and widely accessible way. To cram that value into 140 characters requires particular ingenuity.
If you want to use Twitter as a platform for exhibiting your entrepreneurial expertise, you'll need to develop a targeted strategy that emphasizes brevity. Your knowledge of your business will need to be matched by your social media savvy. Luckily, there are excellent models for how to do this. A quick review of Twitter will acquaint you with some of this top content. As for writing your own, here are several tips to get you started.
1. It's not all in the Tweets
Obviously, composing a steady stream of informative and relatable tweets is what will keep followers interested and foster a dedicated following. But one of the most important elements of your Twitter presence actually falls outside of your feed, and that's your bio.
Your Twitter bio should give readers a solid sense of why they should trust you. Describe your qualifications, certainly, but be engaging about it; don't just summarize the highlights of your resume with a string of commas instead of bullets.
In other words, tell readers what you have to offer that would make them want to follow you, as if you were chatting over a coffee. A well-written Twitter bio is your most powerful tool when you're trying to create an audience, so be sure to include hot-button items in it.
Is cloud optimization big in your industry right now? Then make sure you mention it. The same goes for new product releases, notable awards, and other compelling information: mention them without getting too lengthy and ungainly (not to mention boring) about it.
And don't forget to update your bio regularly to keep it relevant.
2. Use images to your advantage
Although Twitter isn't an image-heavy site, you'll want to make use of the standard image sections, including the profile and header. Your header is a great place to get creative; choose something that presents a theme of your business or tells your followers a little more about you. As for your profile picture, stick with professional shots: the same type of headshot you'd use on LinkedIn or your company's website.
Penny stock trader Timothy Sykes makes his headshot do double duty by presenting a magazine cover as his Twitter profile picture. This helps elevate his status by indicating that he's someone important enough to have been featured on a magazine cover. It touts his achievements further, because the image includes descriptive phrases like "The Rebel Millionaire."
Most people don't have such a prestigious image to work with, but you can approximate one by adding a ribbon of text that cites an award you've received over a traditional headshot. This will have a similar effect.
3. Find your friend group
Although it's called "social media," Twitter doesn't exist for you to make friends with everyone who crosses your path. In fact, you'll earn more respect by cultivating a list of other reliable sources, whether they're coworkers or thought leaders.
Beth Kanter calls this being a chameleon, which means that while you should be open to new things and people, you're also selective about your engagement. This will help your target audience find you and enable you to be more efficient in your use of Twitter.
4. Work with influencers
Twitter is the social media format that really launched the idea of the influencer: the individual user with incredible reach whom everyone wants to follow. Most of the time the term is used to mean the many young people who are paid to feature new products or represent brands, however.
They might seem like free agents, but they're essentially guns for hire. The same isn't exactly the case in the business world. In business, influencers are more likely to have crossover capabilities, so you'll seek out the same names on Twitter as you would at a conference or in a trade magazine. They're people whose advice is sound and whose experience is a valuable source of knowledge.
If you can interact with influencers on your Twitter page, your standing among other professionals is guaranteed to skyrocket. This is especially true if you build a relationship in which big names routine retweet your advice.
When this happens, expect to see your total number of followers jump.
5. Use the Lists feature
Several years ago, Twitter introduced its lists feature as a way to help users filter content. You could put all of your school friends on one list and your professional contacts on another, or create a list that's your top priority on days when you don't have a lot of time to use social media.
Lists can make your Twitter experience much smoother, but what makes them really valuable is that they're a public form of curation: in a way, you're sharing your inside sources with your followers by creating lists with clear names that tell your followers what they're looking at: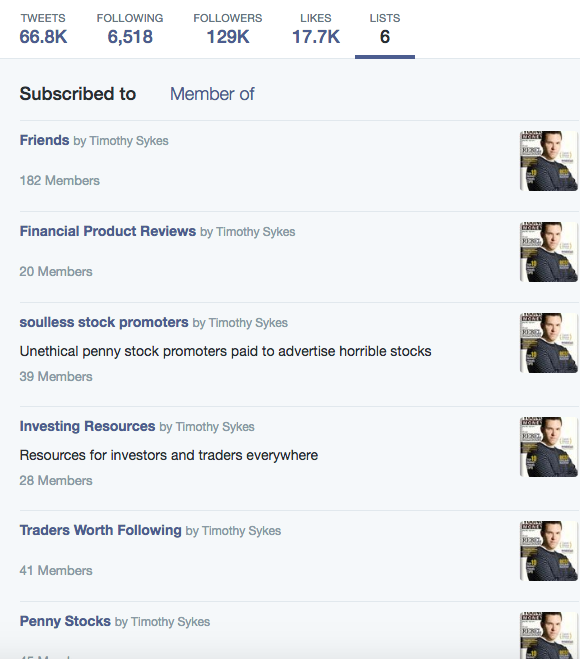 Timothy Sykes narrows down the more than 6K people he follows to just 41 "Traders Worth Following." Market Watch, a major news outlet, has cordoned off its staff onto a list that others can follow.
Conclusion
Mastering Twitter takes time, but once you get the hang of it, you'll quickly see that establishing your expertise there can have significant returns. So follow the rules: be brief, be open, and be selective … but don't spend too much time searching for the perfect phrasing of your next tweet; that can quickly sap your time for more important tasks. Instead, take it a day at a time. One day you'll be composing a new tweet and the pieces will all fall into place.
If you want to get 30 effective techniques to master content marketing along with valuable insights from 10+ influencers like Mark Schaefer, Rebecca Lieb, Lee Odden, Jason Miller or Ian Cleary, download our free eBook now!

Image by Josey.