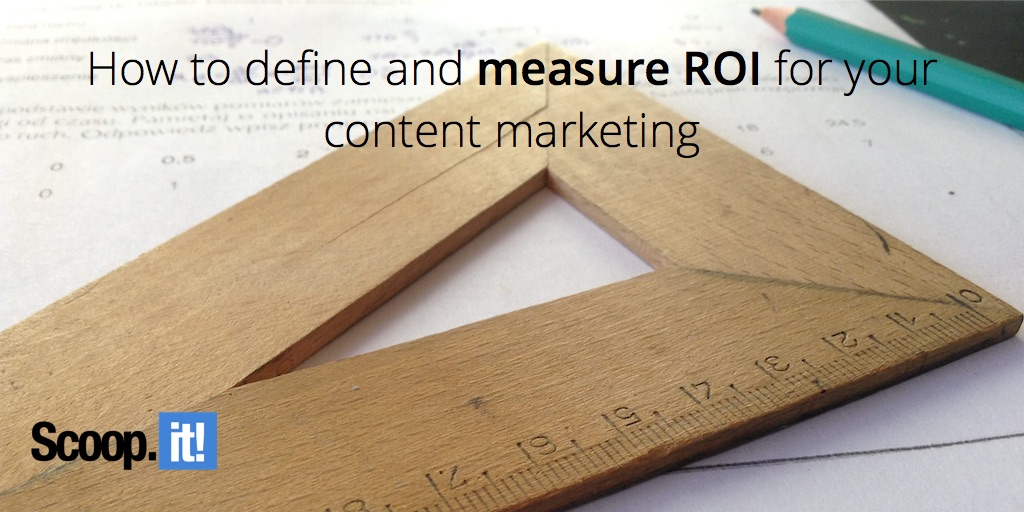 "When you know your ROI, you can make the necessary adjustments to improve a floundering campaign, or identify the most profitable areas of your strategy to focus on in future months."
Read the full article at: www.entrepreneur.com
As content marketing matures, the question of its ROI becomes important. And it's a delicate one because there are many components to it. This post by Jayson DeMers does a good job at giving the big picture of content marketing ROI but of course, the devil is in the details.
Align your content marketing objectives with your funnel
If you're a B2B marketer, it's helpful to consider aligning your content marketing objectives with your funnel. Your objectives then simply become:
Filling your top of the funnel
Engaging prospects and nurturing them into qualified leads
Keeping customers happy over time
Track content marketing analytics on a post-by-post basis
Once you've established these things, the next question becomes the technology and analytics system with which to measure ROI. As we've explained here, funnel performance has historically been measured through marketing automation software. But marketing automation is not designed specifically around content and this is why it's usually not enough to really understand the granular performance of each piece of content. To do this effectively,
Uncover opportunities to improve from performance data
In addition to understanding the bigger picture, you also need to derive actionable recommendations on how to improve your content, either by doing performance audits or by using predictive insights, which can help you get more results with the content you've already created. In order to achieve this, there is a proper strategy of content amplification that can help you to get a sense of which pieces are performing best, so that you can give your most successful and evergreen pieces an extra boost. Here are 10 tips to amplify your content marketing efforts and boost your existing results:
1. Keep sharing your most successful posts
2. Update your posts
3. Get your posts syndicated
4. Repurpose content to expand your reach
5. Monitor your space
6. Curate content in the same line as the piece you'd like to refer to
7. Boost your post through paid advertising
8. Invest time for a guest post campaign
9. Consider influencer marketing
10. Leverage automation
Want to work smarter and start generating real results from your content marketing? Find out how to use the new Scoop.it Content Director to help you become a smarter marketer!
Image by Dawid Malecki