Today, about 70% of marketers still aren't successful with their content marketing strategy. That's why Scoop.it launched its own platform Scoop.it Content Director. The goal? To help companies produce more and better content, while maximizing the impact of each single post.
We consistently improve the platform to help marketers be more efficient on a daily basis and evolve to meet their ever-changing needs.
A brand-new curation window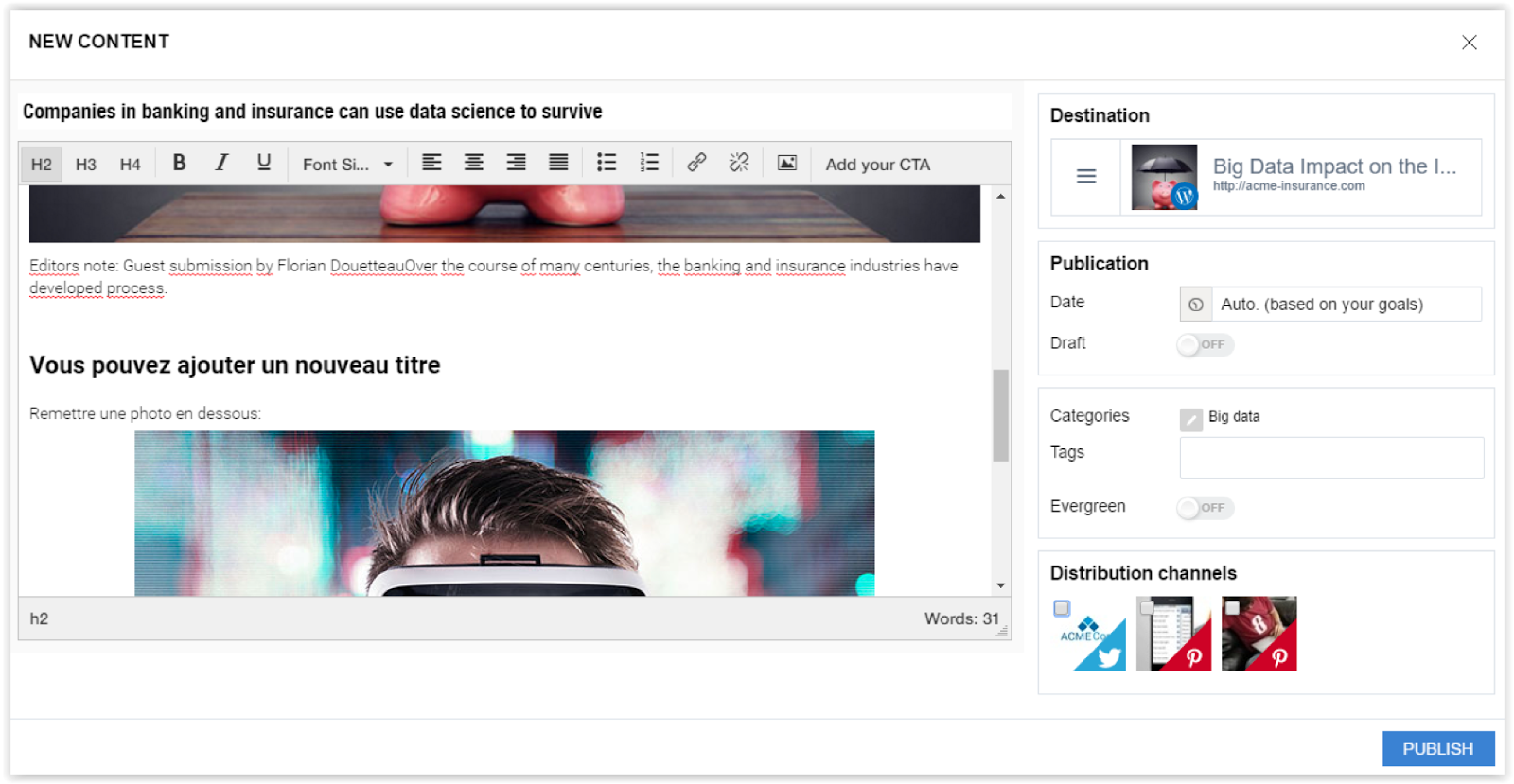 Content curation is here to help marketers significantly increase the volume of content they produce at no extra cost. How? It allows them to discover industry-specific content and add their own expert insights, then finally share the customized comment directly on their blog, as an article.
The publishing window will be improved to give more flexibility and editing options – it will be possible to add titles (H2,H3, etc), but also images in the article, calls to action, links etc.
This feature will make it easy to edit curated content directly from the Scoop.it Content Director platform before sharing it to WordPress.
A new way to discover content – the Research Content feature

To help find and curate relevant content, a suggestion engine has been built in the platform. The aim of this feature was to automate industry monitoring and therefore use the suggested articles to produce content. A new search engine called "Research Content" will be released soon – the feature is more flexible and agile, and will replace the suggestion engine. That feature is aimed at being more efficient in the content search journey.
You can now share posts directly on social media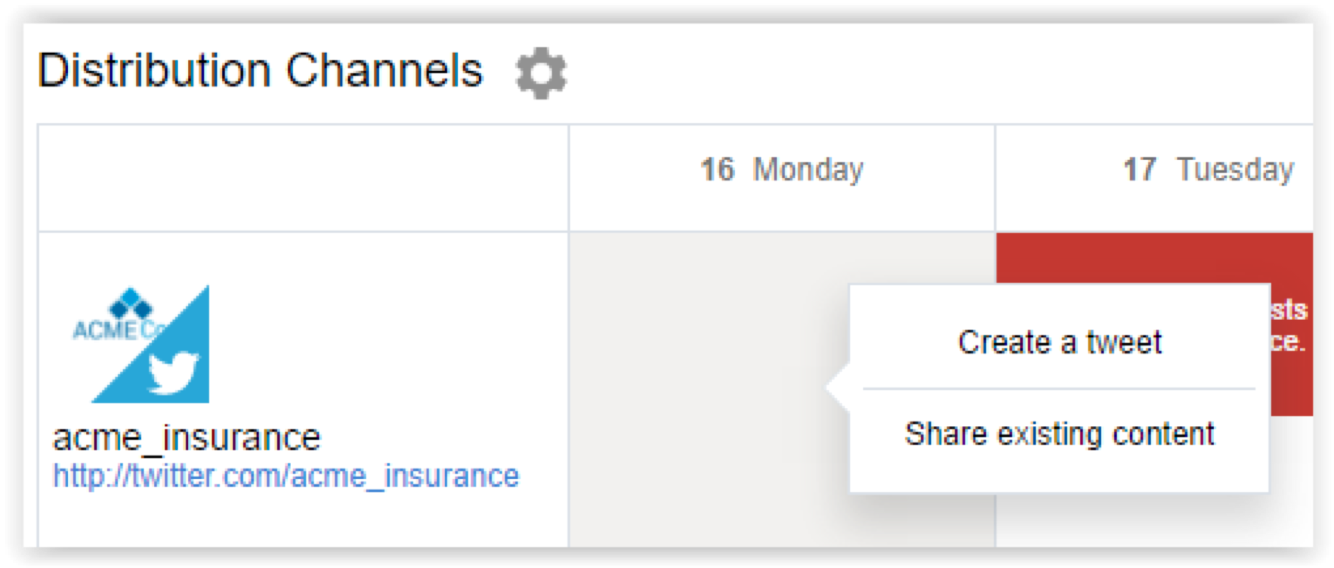 Scoop.it Content Director allows you to share your blog posts automatically and several times on social media. From now on, you're able to write your tweets, Linkedin messages etc directly in the platform. A good way to centralize social media management.
New version of the newsletter feature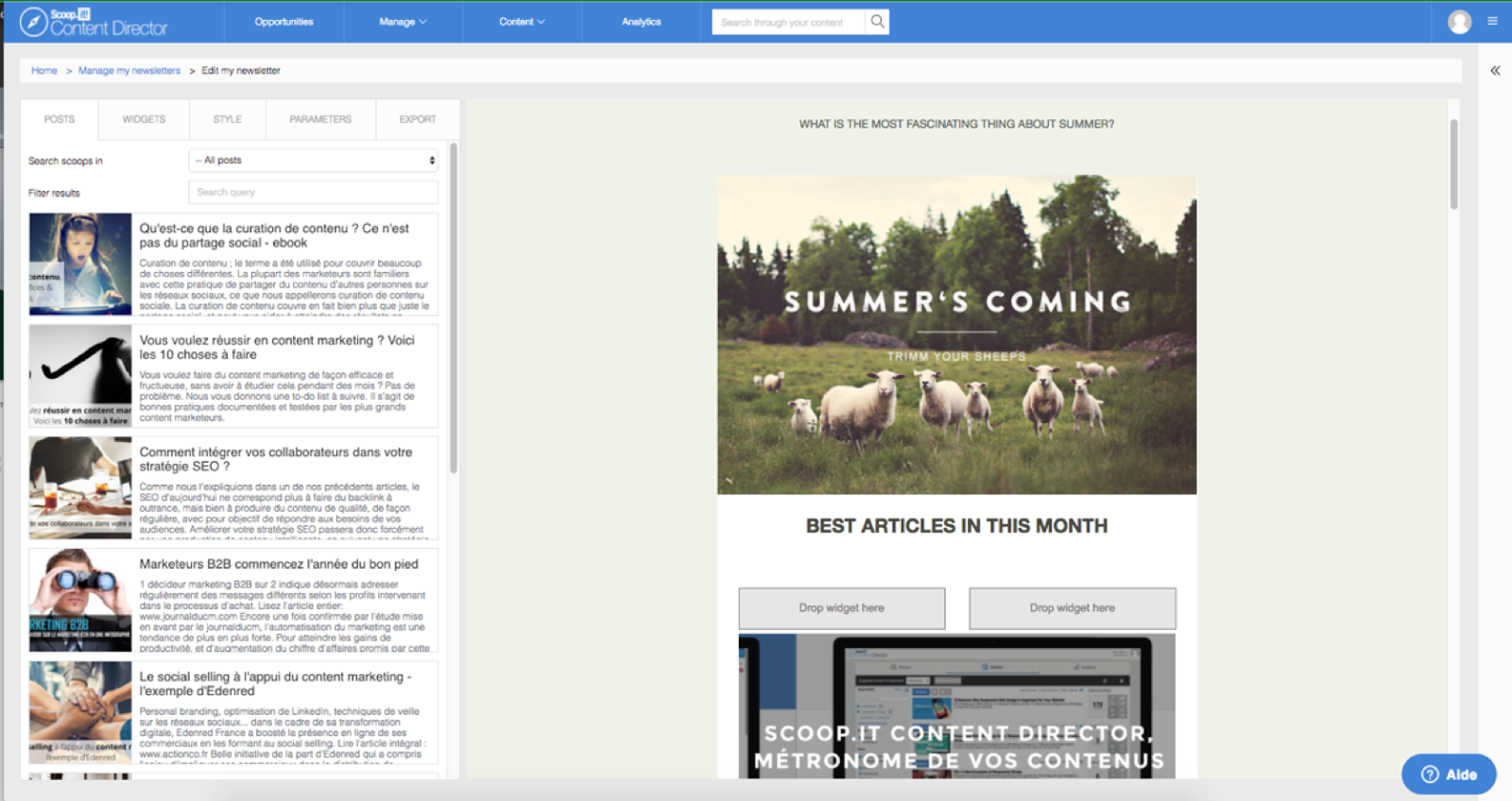 With the new version users will be able to easily retrieve their website's content, and integrate it directly into their newsletter by dragging and dropping items. Moreover, it's possible to write content directly in the newsletter editor.
In this new version, you'll have more template options, and you can also add blocks such as CTAs, images, text, dividers etc. in your newsletter.
Want to know more about our content marketing solution? Wait no more, and enjoy a free customized demo of Scoop.it Content Director with one of our specialists.
Image by Unsplash