Content marketing has been one of digital marketing's hottest topics for years. Here is the proof – you can see by yourself that, according to Google Trends, the interest in the term "content marketing" hasn't stopped growing: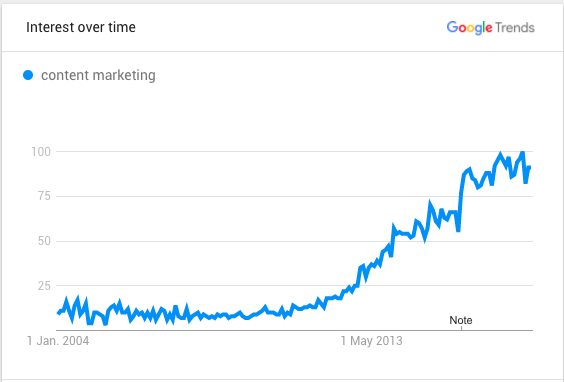 It's early 2018 and we decided to analyze 19 000 articles on the topic of content marketing, published in the last 12 months. We did this by using Hawkeye, our new content intelligence tool. The main goal was to understand what is the current state of content marketing, its actors, and other trends.
The current trends in the content marketing industry
By using NLP algorithms, Hawkeye is able to detect groups of content on a similar topic and extract its main related subtopics. Enough talking – let's cut to the chase and discover together the main content marketing related topics.

Click on the image to zoom in
Content strategy:

We can clearly see on the above chart how important it is to focus on the strategy when you want to start content marketing or boost your results.

Content marketing 2018 / Content trends: What are the new trends in content marketing? What are the new challenges? The beginning of the year is usually a good time to evaluate the current challenges and results in a given industry.
Marketing Tips:

A framework that never fails: what are the main tips and techniques to be efficient and successful in content marketing?

Branded content:

Even though content marketing objectives are often about lead generation, one of the big topics is "how to use content marketing for brand development and brand awareness"

B2B marketers

: Content marketing is even more challenging in B2B, because the brand effect is less impactful than in B2C. Therefore it's even more important to create content that answers your audience's questions so they can end up sticking to your brand.
Marketing infographic / Marketing video: These two formats are very popular at the moment. Investing in them is a no-brainer if you do content marketing today – they are interactive and easy to share.

Social media

: The link between social media and content marketing is very strong. Social media is a distribution channel for your content… and content marketing is necessary to build a strong online presence and build engagement.
Visual content marketing:

We mentioned infographics and videos earlier, but visual content, in general, is very important if you want to engage with your audience.
The "must-follow" actors in the content marketing industry
If you want to know who to follow in order to become a content marketing expert, here's the ultimate list. We analyzed the average social media shares generated by each of them and ranked them accordingly. Please note that mainstream websites have been taken out of the ranking. "What's under the term affinity", you might ask? Well, it's simply the percentage of content on the entire website that talks about our main keyword, content marketing.
websites

Volume of content

Average shares

Affinity

contentmarketinginstitute.com

91

64.8k

25%

curata.com

45

40k

76%

toprankblog.com

65

24.1k

24%

marketingprofs.com

60

20.7k

5%

neilpatel.com

37

18.4k

4%

insights.newscred.com

98

18.1k

53%

contently.com

43

15.9k

23%

blog.hubspot.com

53

12.1k

1%

searchenginejournal.com

27

12k

3%

marketingland.com

47

10.8k

2%

business.linkedin.com

51

8.1k

6%

websitemagazine.com

6

7.7k

2%

semrush.com

31

7.6k

5%

convinceandconvert.com

36

7k

11%

businessesgrow.com

33

6.6k

17%

jeffbullas.com

23

6.5k

6%

socialmediatoday.com

28

5.7k

3%

socialmediaexaminer.com

3

4.5k

1%

moz.com

6

4.5k

1%

blog.scoop.it

37

4.5k

27%
The most active/popular website is the Content Marketing Institute, an undefeated leader in the industry. We also find several well-known blogs and media in the industry such as toprankblog.com, marketingprofs.com, neilpateil.com or searchenginejournal.com etc. And finally, we also find major content marketing tools like Curata, Newscred, Contently, or Scoop.it… or marketing tools like Hubspot.
"Content strategy" remains the main trending topic in content marketing
Content marketing is no longer a new thing, but the topic that remains at its core is strategy. It is a crucial subject today, especially because only 30% of marketers today are happy with their content marketing results.
A large part of these popular articles are practical guides on how to create a content strategy the right way. Content marketing guru Neil Patel created an excellent one: how to create a strategy that will actually drive results. You can access it here.
"If you ask any digital marketer how to grow a business over the long term, it's very likely that he or she will say "content marketing."
Let's have a further look at other content marketing strategy related topics:
1. SEO
There are lots of posts that talk about content marketing strategy for better SEO rankings. The challenge for SEO experts here is to rethink their angle, to put this ranking goal on the side. Of course, keyword research remains important, but they cannot undermine the #1 element of a well-rounded strategy: answer your audience's questions. Here is the excellent article Moz wrote on the topic.

"The problem with solely using keywords to drive your content strategy is that not all of your audience's content needs are captured in search."
2. Video content
Video content is more and more used in the content marketing space. More and more marketing gurus are communicating through video, and they're absolutely right for this – video content is very easy to consume, and has a serious potential for virality. There are more reasons I could elaborate on, and one of them is Youtube. Youtube can drive great traffic! If you need more arguments to be convinced, check out this post from Influencive on Why video content needs to be part of your content strategy.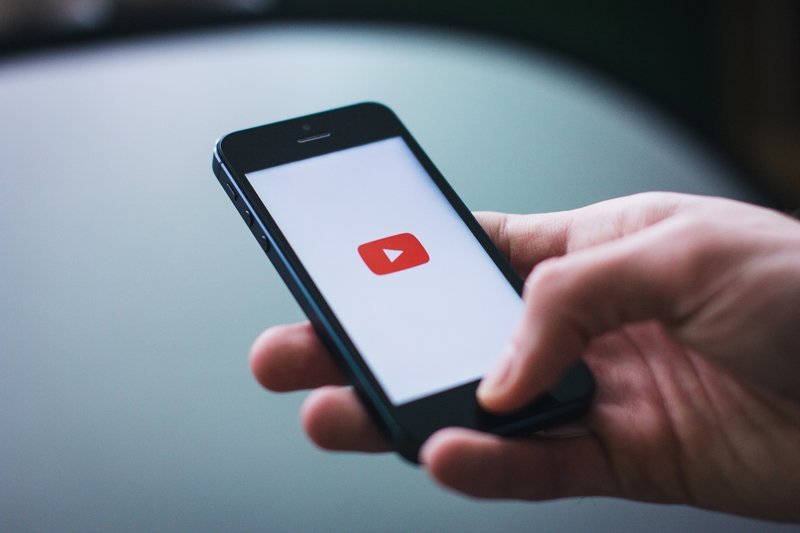 "Youtube is the 2nd most trafficked site in the world according to Alexa.com."
3. Social media
As I mentioned at the very beginning, the link between content marketing and social media is extremely tight. By keeping up with the most shared trends on social media in general, you'll be able to understand your audience's needs better. And then you'll be able to offer the best, relevant content. At Scoop.it, we love to tell our clients that a song won't make it to the Billboard Hot 100 by itself :). It has to be played on the radio a certain number of times before it gets to the top. Well, that's how content works. Your content has to be shared multiple times if you want it to be seen and successful. If you need further details on the topic I strongly recommend that you check out MarketingLand's post called "Using social media to jump-start your content marketing strategy"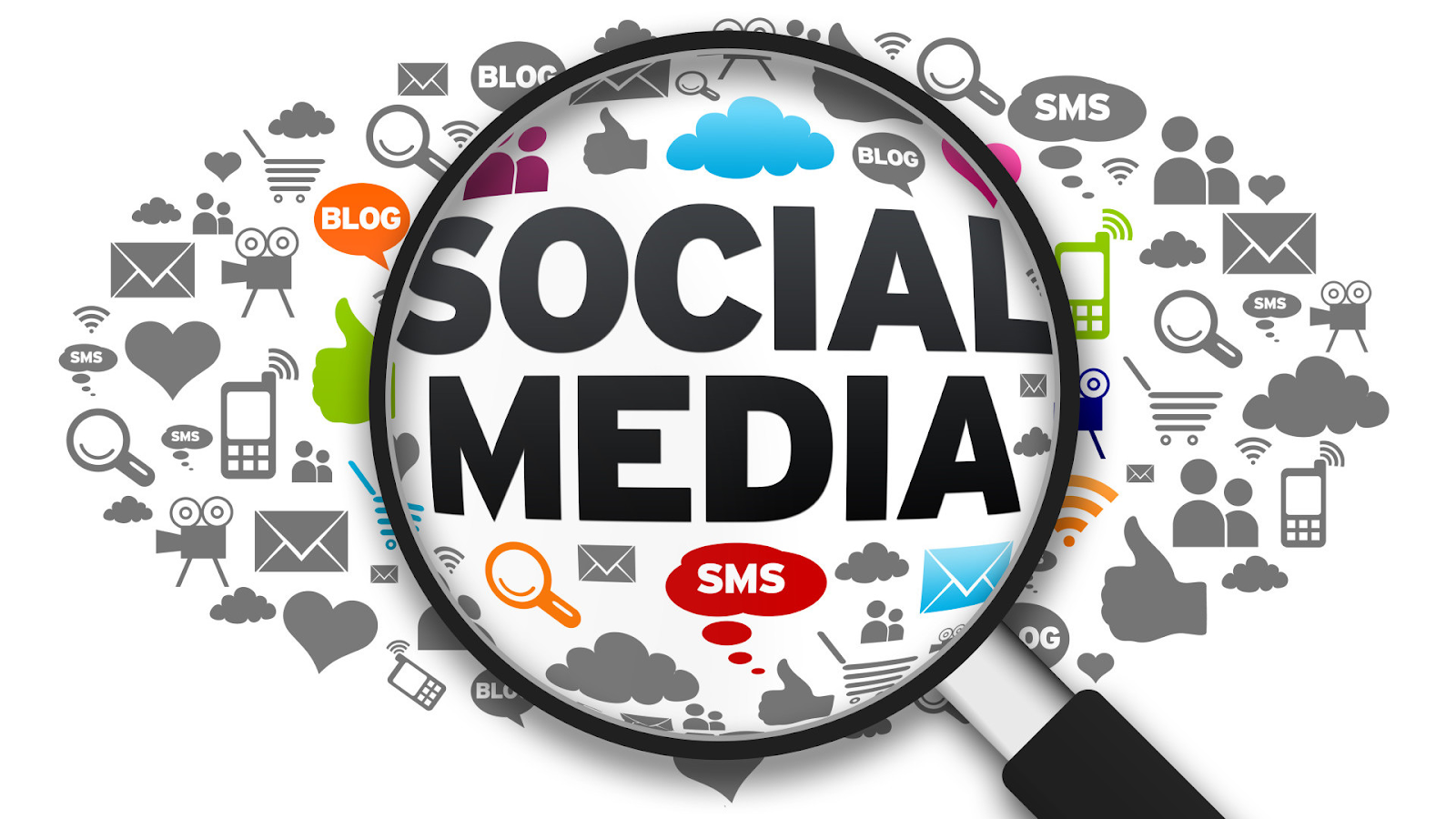 "Social media and content marketing go hand-in-hand. This post shares ways to ensure your social efforts are getting your content in front of more eyeballs."
Conclusion
Today, everyone knows that content marketing is a very effective technique to reach your general marketing goals. Even though content marketing is no longer a new technique, we can see by analyzing the countless posts on the topic that strategy remain the number one hot topic in the industry. As Victor Synder from Entrepreneur.com recently said: The Secret to Successful Content-Marketing In 2018 Is Having a Strategy, So Get One.