Creating original content is hard work, not to mention time-consuming and often expensive. To boost your voice and keep the convo flowing, you need to share, share, share. But not without a plan or goal. This is where content curation comes in. As the Oxford Dictionary states, curation is "the selection, organization, and presentation of online content, merchandise, information, etc., typically using professional or expert knowledge."
As a business on social media, you can do so much better than a retweet here and a share there. Everything you put out there—whether it's a blog post on LinkedIn or a meme on Twitter—should be purposeful and completely on-brand.
Why? Because it's a golden opportunity to show off your personality, encourage conversation, and show some thought leadership—three things audiences respond well to.
In this article, we're going to take a closer look at why content curation is important and how you can use it to build a loyal audience.
Why Content Curation is Important
From a technical standpoint, content curation helps you fill up your content calendar. It also gives you insights into what kind of content works for your audience and how they respond to certain things. This, in turn, helps you make better, more informed decisions about what to share in the future.
Content curation also allows you to create and share content with purpose.
Whether you're putting out Facebook posts or trying your hand at content marketing, consistency is key – but not for all types of content.

Having an established plan already lowers the chances of indecision or analysis paralysis (which often leads to stagnation). Not only that, it keeps the conversation going between you and your audience. You'll always be front-of-mind simply because you're more visible.
Summary: How Content Curation Can Help Your Business
Establishes you as a credible thought leader

Builds relationships with customers and influencers

Starts conversations with customers, influencers, peers, and clients

Positions you as someone who raises the voices of other businesses
Now that you know why content curation is important, let's take a closer look at how to make it work for you.
Content Curation Tips for Better Brand Loyalty
Content curation should be creative, thoughtful, and careful. It should support your brand values while providing value to your customers and encouraging conversation. Here's how.
1. Know Your Purpose
If you don't know what your brand stands for, how are you going to know if it answers your customers' needs?
A strong sense of purpose is a must. Before starting content curation, it's important to work out why you're posting in the first place. It's not about selling things or growing your audience (although if done well, these should be nice byproducts). It's about sharing you, and the reason you exist. Or in other words, your 'why'.
In his viral TED talk, Simon Sinek addresses the misguided approach many companies take when finding their purpose: "And by 'why' I don't mean 'to make a profit.' That's a result. It's always a result. By 'why,' I mean: What's your purpose? What's your cause? What's your belief? Why does your organization exist?"
Knowing this will help you know what to share. It will also help you understand what your audience wants and why they'd be willing to connect with you on social media in the first place.
2. Get to Know Your Audience
If you know who your customers are and what they want, you'll be in a far stronger position to answer their call. It'll also mean you rely less on trial-and-error—something that's time-consuming and expensive.
Use marketing intelligence to drill down further and find out more information about your target market. Demographics can provide heaps of useful data, like where your customers live, what time they'll be online, the kinds of food they like to eat, etc. It can also help you work out the type of content they enjoy (blog posts, videos, podcasts, tweets…you get the idea).
3. Organize Your Content
It's good to have a mix of original and curated content. Most marketers follow the 5-3-2 Rule: for every 10 posts, 5 should be content curated from other sources, 3 should be your original content, and 2 should be non-work related.
Whether you're creating your own post or sharing someone else's content, make sure you have a good mix of content types. Aim for a good mix of the following:
Be thoughtful

: Share long reads and analytical pieces to encourage conversation and show your thoughtful side.

Be fun

: Put a smile on your audience's faces with playful content. Jokes, games, and anything else that shows off your creative and approachable side is always welcome.

Be a citizen of the world

: Show your awareness of the wider world and its issues with carefully considered economic, environmental, societal, and political issues. If you're sharing news, ensure it's from reputable sources. Learn how to spot fake news

to make sure you don't accidentally share anything that leaves you open to criticism.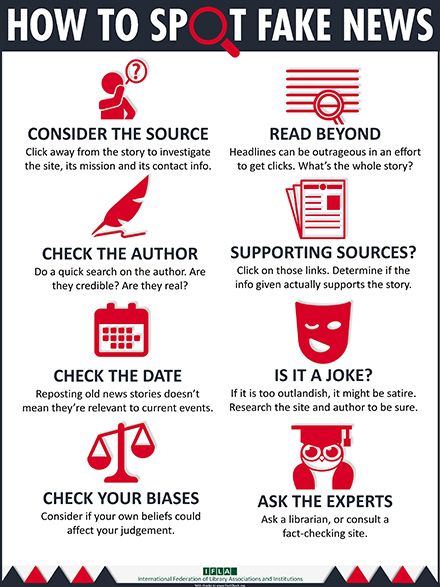 As well as organizing your content by type, it's a good idea to invest in content curation tools that make the managing and publishing process a little easier on your marketing team. Many of these include data collection so you can track ROI and see exactly how well your efforts are paying off.
4. Give Credit
If you share something without giving credit, sooner or later, someone will let you know—and probably not too gently. Sharing something without citing the creator could also make you look like you're trying to dupe people into thinking you created it—even if you had no intention of the sort. Identifying where the original came from builds trust and credibility.
Giving credit isn't just something you do to cover yourself. It's also a great opportunity to alert the creator of the content that you exist.
Some sharing tips:
State exactly where the information has come from (including websites and authorship).

If possible, tag the source or creator, so they can join in on the conversation and perhaps reciprocate later on.

If you're sharing something that hasn't been posted publicly, always check with the creator before putting it on social media.
5. Engage and Start a Conversation
Your job isn't over just because you've hit 'share'. The fun is only just beginning: now's the time to grow and engage your community.
Read comments, reply, share the best, and generally get valuable feedback into how your post was received. Once you know this, you can adjust your strategy as you go for better results. You can also use social media analytics to hold a magnifying glass up to your audience. See which posts do well (and which don't), then use this information to improve your curation.
Curating a blend of original material and carefully chosen reposts positions you as a subject matter expert. If curating content is something that could help you and your marketing efforts, take the time to do it right. Start with these tips and you should see results almost immediately.