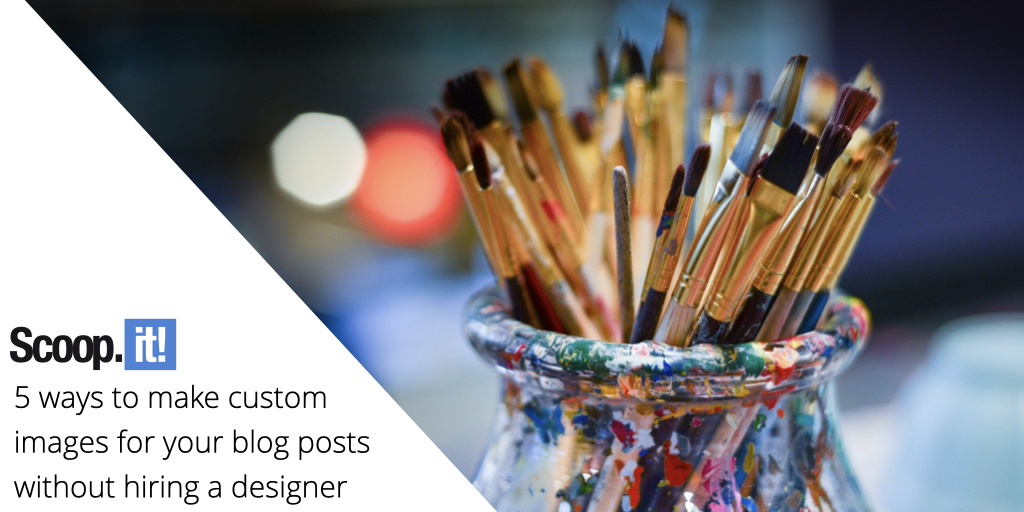 Have you ever clicked on a blog post reading its strong and engaging headline, but left just because it included plain text and was visually dull? We are sure you would not want the same thing to happen to your blog post.
Most of the bloggers assume that their enticing words are enough to persuade and grab the attention of the audience, and thus they overlook the importance of images. The outcome is – they ruin the overall impact of their compelling and blasting content (which they have crafted with great diligence) by not including relevant images. If you are also committing the same mistake, you must understand that your audience is lazy, and they don't want to invest much time reading and comprehending the large chunks of text. Images complement your content and make it easy for the audience to understand quickly.
Good Reasons Why You Should Include Images in Your Blog Post
In the past few years, visual content has emerged as a powerful tool to boost the marketing efforts of the companies for their brands across Facebook, Twitter, Instagram, and other social media platforms. As humans are visual creatures, their brain processes visual information much faster. You will be surprised to know that the brain takes as little as 13 milliseconds to identify images.
The following statistics perfectly support the saying, "A picture is worth a thousand words." Take a look! 
According to research, tweets that include images receive 150% more retweets than tweets that don't have images.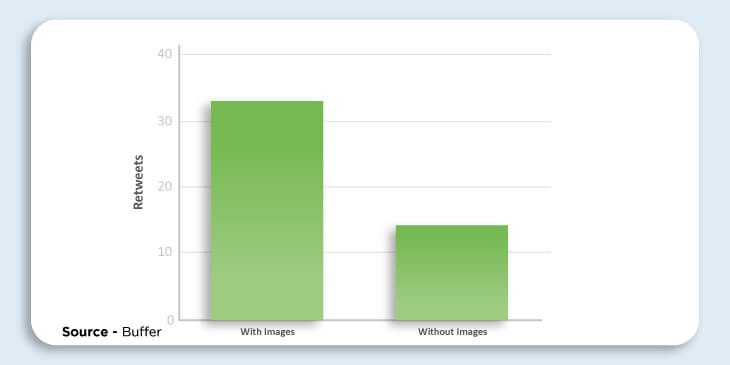 After analysis of 1 million articles, articles with a compelling visual image once every 75-100 words got double the social media shares in comparison to articles with fewer images.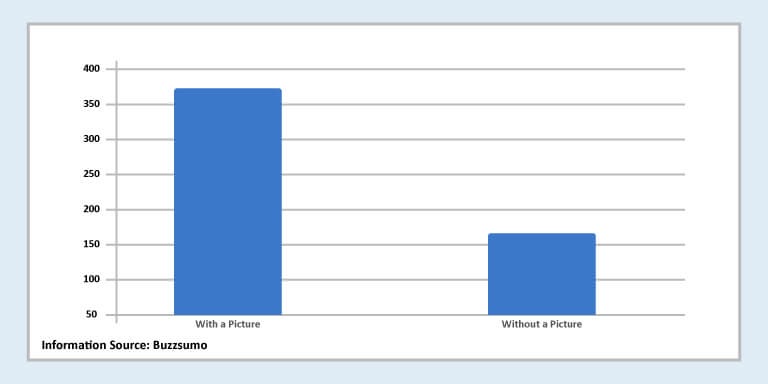 According to a study, people were 80% more interested in reading the content that included colored visuals.

Information with relevant images was remembered 65% more by people.
How to Create Custom Images for Your Blog Posts Without Hiring a Designer?
Most businesses and bloggers understand the importance of images in the blog, but they don't include them because getting the right images is a costly affair; you need to hire a high-quality and experienced graphic designer. But if you can't afford to hire a graphic designer, don't fret! You can create custom images for your blog on your own without breaking your budget. Yes, you heard it right! There are several ways to create/get images protected by copyright laws. A few are listed below.
1. Design Tools
Graphic designers are not available for free, but some blog image creation tools are!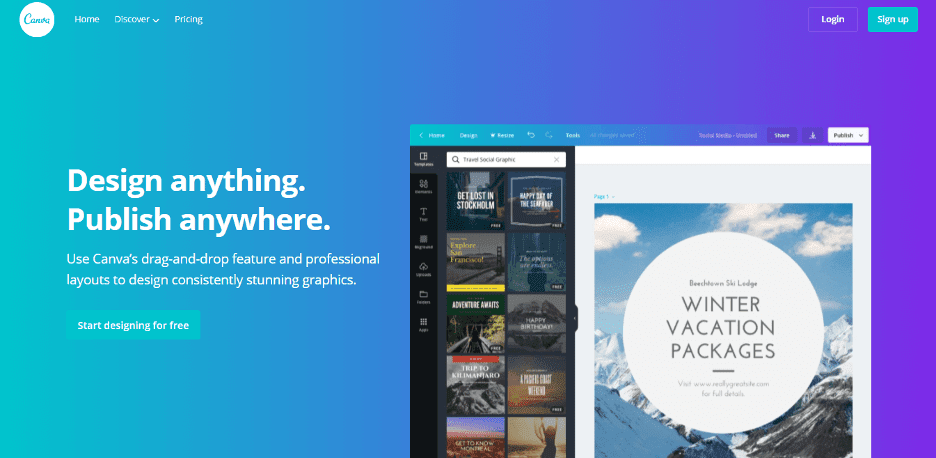 Canva allows you to design images for your blog post for free. As this tool is easy-to-use, even non-designers can design images without any hassle. This tool provides professional layouts, hundreds of fonts, photo filters, the drag-and-drop feature, and much more. This tool is free, but if you want to use its advanced functionalities and features, you will have to purchase its paid version, i.e., Canva for Work.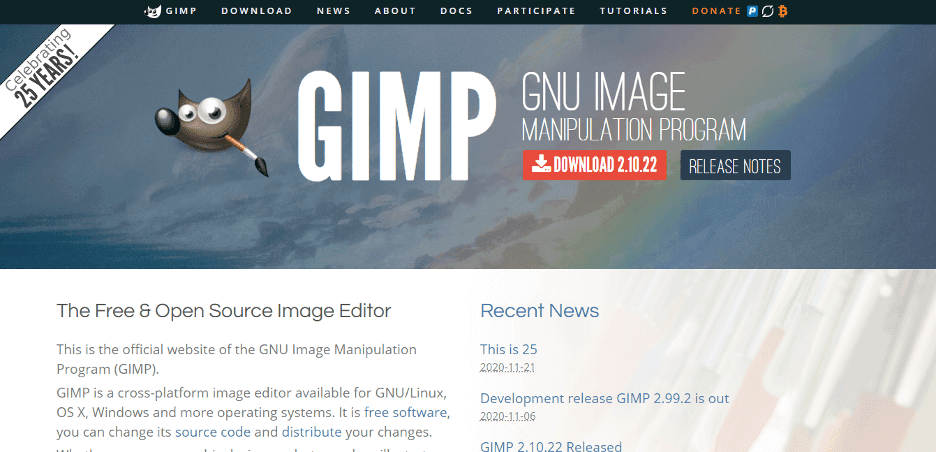 GIMP is a free, cross-platform image editor tool that offers perfect compatibility with Windows, OS X, GNU/Linux, and other operating systems. It provides third-party plugins, customization options, and several graphic design elements to help you give a creative touch-up to your images and convert them into truly unique creations. If you get stuck anywhere, you can visit their tutorial section.
This advanced photo editing tool powered by Artificial Intelligence comes with both free and paid versions. The free version provides you a limited set of overlays and stickers, basic editing tools, and access to Pixlr X and E. It supports all types of images, be it SVG, WebP, PNG, JPEG, PXD, PSD, etc., and has all the required features to render you an intuitive and next-level photo editing experience.
This cloud-based visual content creation tool centralizes all media assets at one location. Further, it provides easy access to more than 1.5 million high-quality stock photos. Using it, you can create graphs, charts, infographics, animated GIFs, etc., for your blog to make it more interactive and engaging.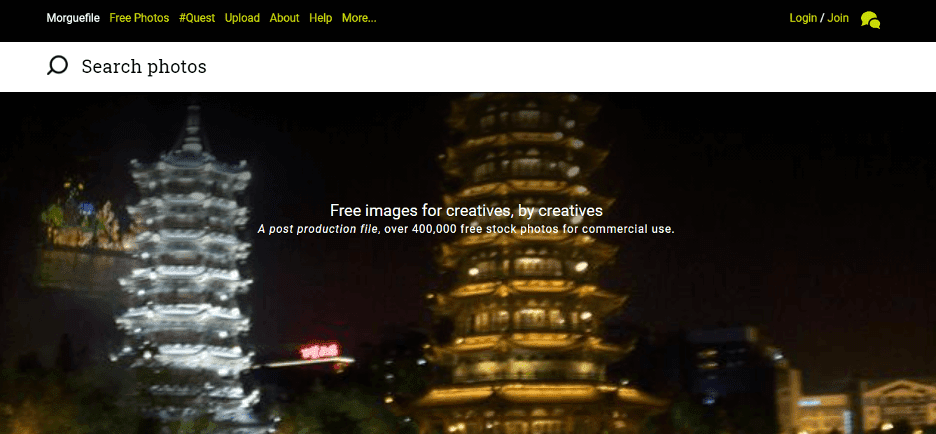 This platform provides more than 400,000 free stock photos under its license. These photos are contributed by global creatives, including professionals, amateur photo hobbyists, etc. It also lets you know how many times a specific image has been downloaded.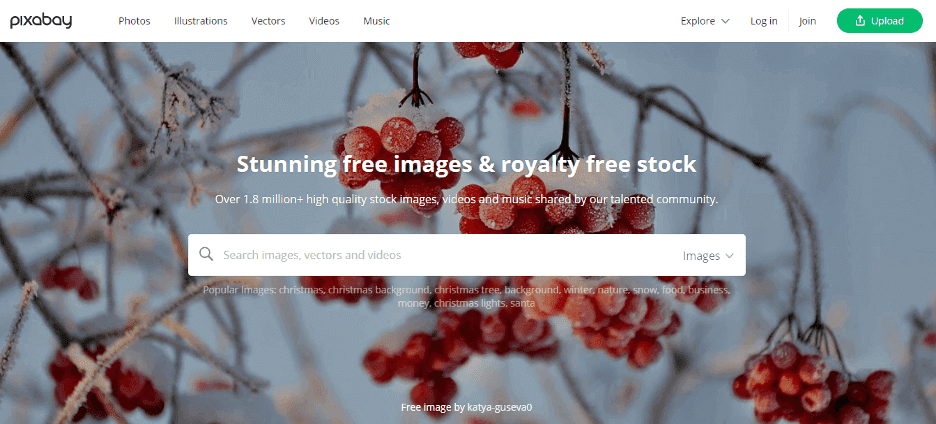 Pixabay is a platform that lets creatives share their copyright-free images. It has more than 1.8 million high-quality videos and stock images. As all the images are available under the Pixabay License, you need not seek permission to use them or give credit to the artist.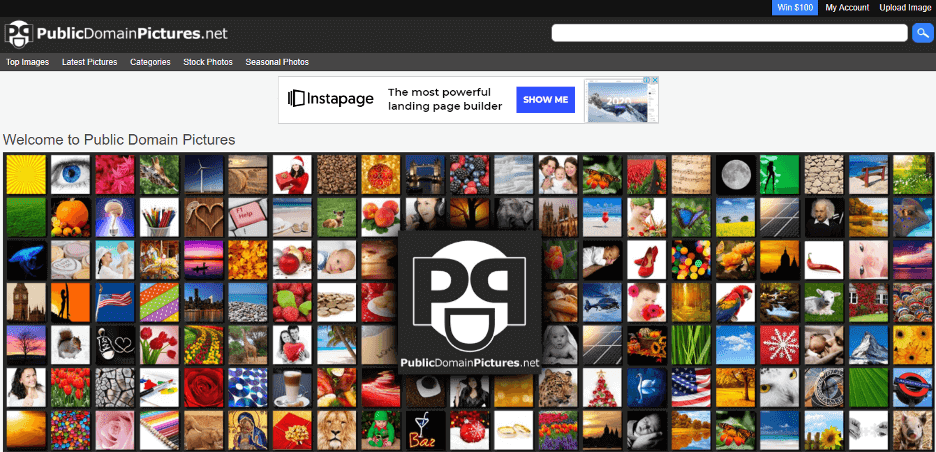 This platform also offers a repository of high-quality, copyright-free stock images for your blogs under the CC0 (Creative Commons) license. You can search for images by date, rating, and popularity. It also offers seasonal photos.
2. Stock Images
Free:
It offers high-quality, dazzling, and beautiful stock images free from copyright restrictions. No matter whether you use these images for commercial purposes or any other purpose, you can get them for free. As all the images are available under the CC0 license, no attribution is required.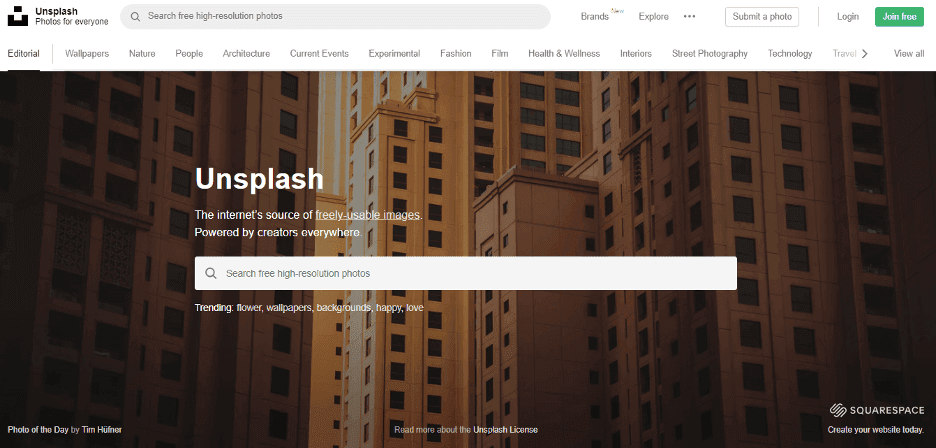 Unsplash provides you high-resolution images absolutely free, both for commercial and non-commercial purposes. Whether your blog is related to travel, business & work, technology, health & wellness, or fashion, you will get a beautiful collection of images for all niches.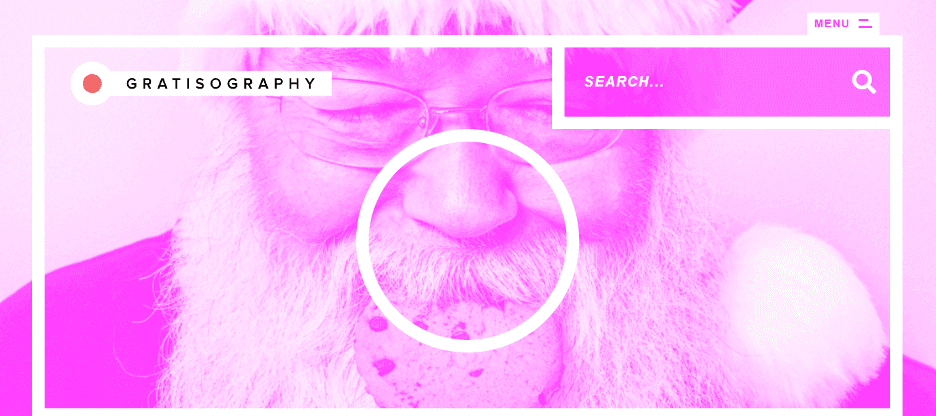 Gratisography provides the quirkiest and whimsical repository of the world's best free stock images to be used for your personal and business blogs. Though images are free, some of them may require attribution. The images are so arresting that they will make your readers connect with your content quickly.
Paid:
iStock, Deposit Photos, Big Stock Photo, and Adobe Stock are a few royalty-free image sites that provide you the right to use images forever once you pay a one-time fee.
3. Free Images Provided by Google
Google provides an advanced image search feature through which you can filter images for your blogs by license. You just need to type the name of the image you are looking for in the search bar. Then click "Tools," and then from the dropdown, choose "Usage Rights." You can choose any of the following options:
All

Creative Commons licenses

Commercial & other licenses
The last two options provide information related to the creator, copyright holder, and photo credits.

As you select a badged image to view, it will provide license details and a link to where you can license or purchase the image.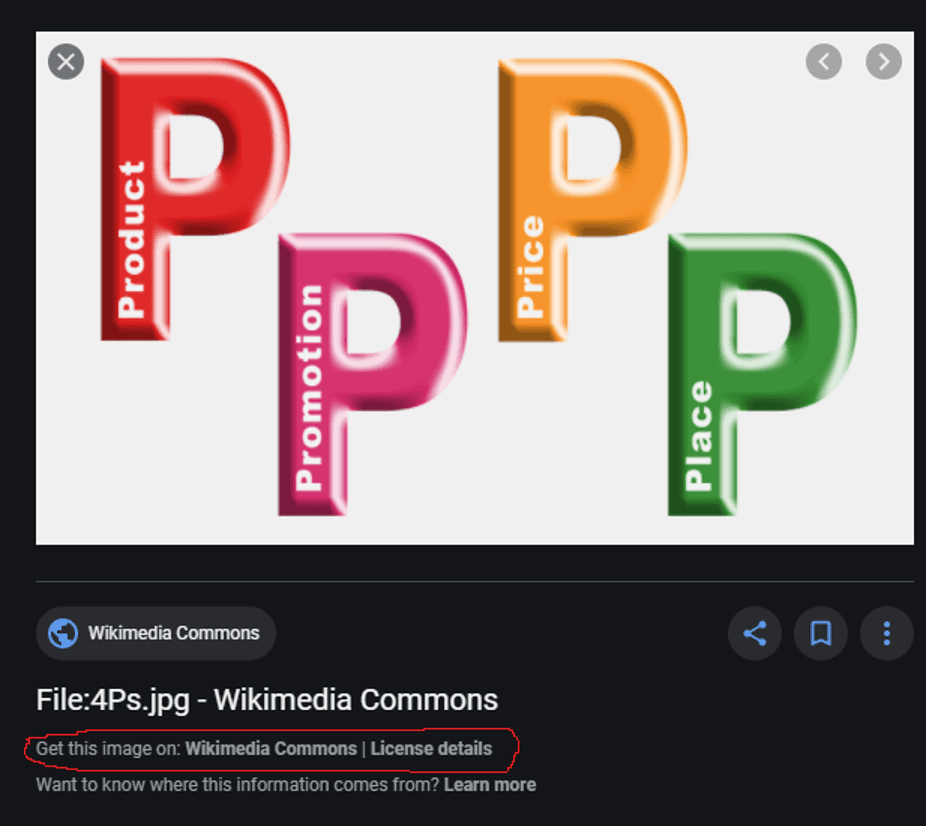 4. Pre-designed Templates Providing Websites
There are several websites that provide pre-designed templates that you can use in your blogs and presentations. SketchBubble is one such website that offers more than 150,000 pre-designed and easy-to-edit templates, infographics, and images. You can customize the images as per your blog requirements without investing much time and effort. Moreover, you can use them in other blogs without any restrictions once you download them.
The Inference
No matter how compelling and captivating your piece of content is, it can hold the readers' attention only to a certain extent. To make your blog post more readable, understandable, engaging, and get more traction on social media, you must include relevant images that best fit the context and intent. So, from the very beginning of your content planning, consider what kinds of images and infographics you would include to create the right connection with the readers, and generate more organic visibility.
Do you have any suggestions? Share with us in the "Comment" section, and if you find the blog post insightful, do share it on your social media handles.