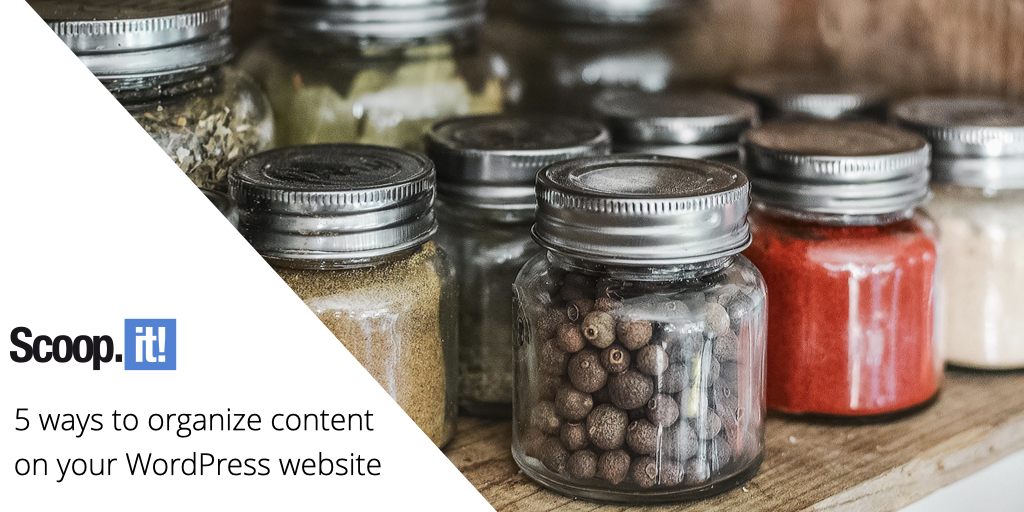 When was the last time you organized your WordPress website? Maybe you're running a blog, provide cool games like Survivor Game, or share the latest cooking tips. If you've been doing it for years, chances are your site is packed with content. Even if you started using WordPress with a clear plan, things could still get pretty disorganized over time. Perhaps you don't know anymore where all your old blog posts are, or you're getting confused by your WordPress categories. And guess what? Your visitors will be just as confused as you. And they will probably leave your site before reading anything.
So it's time to get organized and do some spring cleaning on your WordPress website. And here are our five top ways to do that. But first, let's go over some more reasons why you should keep your site nice and tidy. Ready?
Why Is It Important to Organize Your WordPress Website
There are two main reasons why your WordPress website content needs to be easy to browse. Firstly, a smooth user experience generates more quality traffic and curbs your bounce rate. It means that if everything looks professional and well-organized, then people who arrive at your site will most likely navigate further into it. Everyone gets frustrated fast if it's too difficult to find what they need.
Secondly, an organized look also improves your WordPress blog SEO. The bots that scan your site to give it a search engine ranking will rank you lower if the site is difficult to understand.
And now, let's take a look at some of the best practices to organize your site:
1. Link The Posts
Linking your posts on the WordPress site helps your visitors to navigate. And smooth navigation is crucial to keep the browsers interested in your page. Plus, it helps to make the search engines understand how your posts are related to each other.
So make sure to include links to your older posts in every new post you write. If you haven't done this already, then you can go through your freshest post and look for opportunities to place the links to your older posts wherever it suits. But don't try to insert the links arbitrarily. It will make your content seem amateurish. Place the links only where they organically fit the text.
2. Main Menu Optimization
Is your main menu easy to understand, or is it cluttered with unnecessary elements? Sometimes, when starting a WordPress website, people try to fit every page into the main menu. It is not necessary. You should only include the most important links in your main menu. It makes it easier for users to navigate your site.
3. Review Your Categories
Did you know that every piece of media in WordPress is given the label "uncategorized" by default? So if you don't categorize your posts yourself, it shows "uncategorized" on your pages. Why is this bad? For two reasons. Firstly, it makes your site look unprofessional. And visitors are not going to go through your carefully written content unless you appear to be an experienced expert in your field. But secondly, uncategorized posts will hurt your SEO. It's important to look at the categories from the website user's point of view. What helps them to navigate? Maybe you have too many categories and need to remove a few to simplify the browsing experience. The friendlier your site appears to users, the higher it will appear in the search engine results.
But if you've heard of WordPress tags, you might wonder if they're the same thing as categories. The simple answer is no. They're different in the way you use them. The primary purpose of a category is to specify the genre of a piece of content. So they're never too lengthy. Tags, however, can go into more detail and describe a post more in-depth. The important thing is to avoid the overlapping of categories and tags because this would confuse your readers. Plus, it would confuse the tools Google uses to scan your site, resulting in a less favorable search engine ranking.
4. Remove Dead Ends
Just imagine a reader going through one of your posts, clicking on a link to get more information, and instead of a new post getting an error message. It doesn't matter what website you're running. Users will get frustrated by the 404 errors whether they're navigating a travel blog or an online casino.
The broken links can exist for numerous reasons. Maybe you've moved to another domain, or changed the URL, or the requested page simply doesn't exist anymore. Whatever the reason for the missing page, the bottom line is this: 404 errors ruin the user experience (and they also ruin the search engine rankings of your site).
So, to avoid users leaving your site irritated by the missing pages, you should change the errors to redirects to existing posts. But doing it by hand would take a long time. You would have to go through every post and every link. Luckily, there are plenty of WordPress plugins that can help you scan and remove the dead ends more efficiently. Here are some of the best tools for the job:
Broken Link Checker
It is a free WordPress plugin that enables you to easily find broken links and mend them on the WordPress dashboard.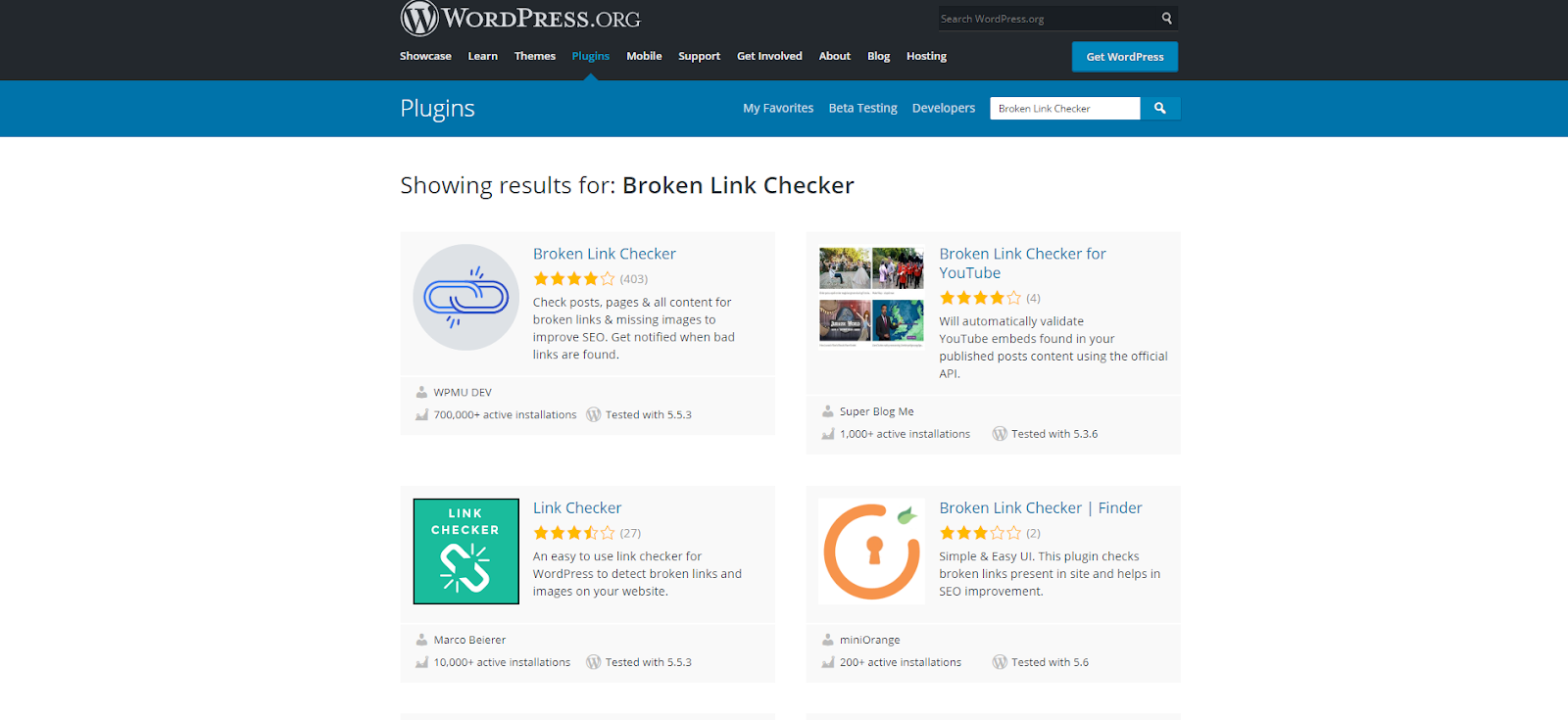 W3C Link Checker
This plugin allows you to simply enter the URL for a quick review via a Check button.
Google Search Console
Google Search Console comes with plenty of tools that will help you make the site more Google-friendly. You most probably already have the search console set up. All you need to do is ask Google crawlers to examine your pages to find all the 404 errors.
5. Database Clean up
As you keep producing new content, your database continues to grow and can become unwieldy. After only a few months, you can have too many tables that can cause problems like crop up during file export/import or slow loading. So what's the solution? A database clean up. It will speed up the backup and improve your website's speed and performance. Here's how to do it:
First, empty the trash.

Then reactivate and delete unused plugins.

Delete spam.
Creating a WordPress-Powered Website for Gaming Content
Gaming is an industry that keeps getting bigger every year. It attracts people from all over the world regardless of their location, sex, or age. And one of the main reasons why gaming has become so popular is the ease of setting up a gaming-related website. Thanks to the easy WordPress setup, nearly anyone can start providing event game reviews, streaming communities, and even e-commerce stores.
Needless to say, even with gaming sites, the content needs to be well organized and optimized. But thanks to numerous gaming-specific WordPress plugins and themes, it's quite an easy task.
Here are some ways to organize a WordPress site if you want to turn it into a profitable gaming-related online venture:
Community function
You can add the social function of any gaming-related website with a plugin. The forum plugin is the most popular choice, but many people find this solution a bit outdated. You can also go with a plugin called BuddyPress, which gives your site the ability to register user profiles. Plus, it enables you to create discussion walls.
Some theme developers come up with their own plugin for the community function. Some of these self-made plugins can include submission systems, leaderboards, badges, rating systems, user profiles, etc. So you have plenty of options to get the exact plugin that you need for all the functions you plan on having on your website.
The best themes for gaming-related WordPress sites
Boombox: enables you to put together a social magazine with a system for post reactions.

Arcane: Skywarrior's gaming community theme.

PlayerX: excellent for eSports.
In addition to the community function and neat themes, WordPress provides its users with plenty of other tools to build a website without knowing much about coding. Your main responsibility as a site builder is simply to produce quality content that you can add with only a few clicks.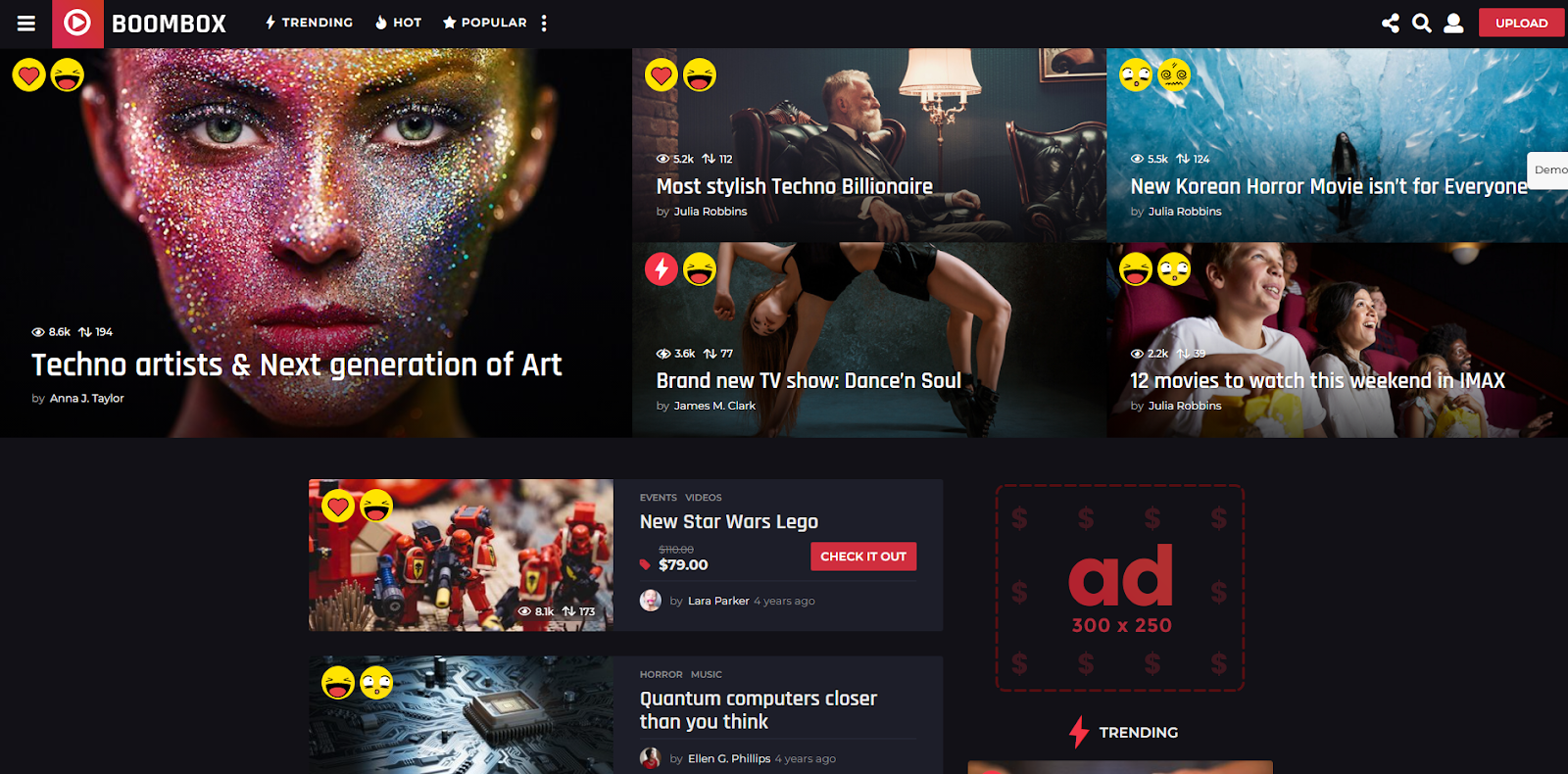 Conclusion
Look, you can always opt for a full content audit to delete any irrelevant content. But implementing the steps mentioned in this article should be enough to organize your WordPress website and give it a more professional appearance. These little changes make a big difference. Your visitors will stay on the site for longer, and you'll rank higher in search engine results. And what could be better?
How do you keep your WordPress sites tidy? Share your hacks in the comments.