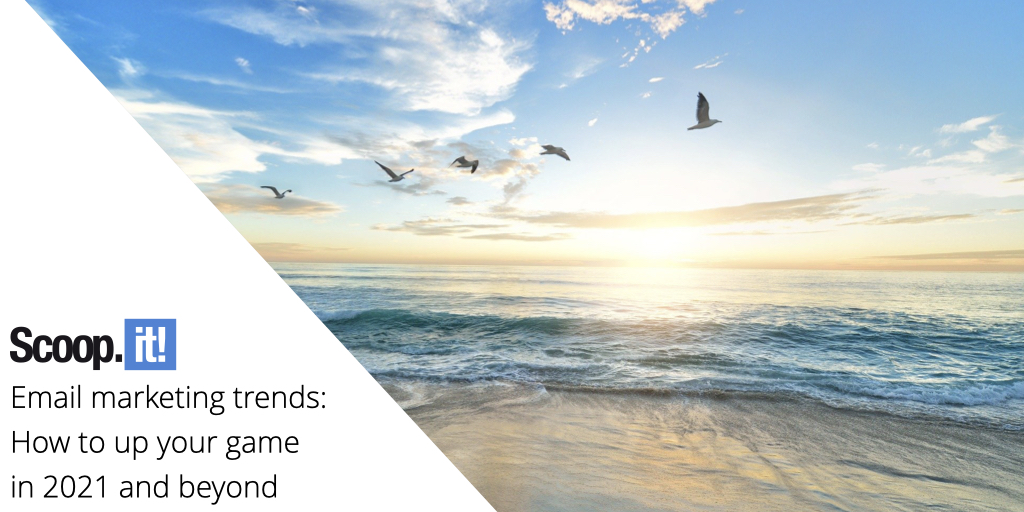 The ever-changing field of email marketing has yet again brought some exciting trends for 2021 and the future.
How it started: Plain text emails
How is it going: More advanced emails with imagery, dynamic content blocks, and much more…
To learn more about how emails are set to change in the coming years, read on…
1. Micro-segmentation and Hyper-personalization
Brands will invest in robust CRM and email marketing tools that will allow them to maintain their database better and facilitate advanced segmentation techniques. There was a time when marketers used to segment based on basic details like age, sex, and geographical location. However, modern-day marketers are micro-segmenting their prospects and customers based on their previous interaction with the brand, resources downloaded, their past purchases, and the kind of products or services searched for.    
According to these insights, they can then send out hyper-personalized email communications that are more relevant for the users.  
For instance: If you are a digital marketing agency and someone has inquired about search engine optimization services, you must send out an email that talks more about those services rather than anything else.
2. Email Automation
Email automation has been around for quite a few years now. In 2021 and the years to come, it will become much more advanced with the help of Artificial Intelligence (AI) and Machine Learning (ML) principles. This tactic is applied to send out relevant product recommendations to the subscribers according to the products they have previously purchased. For instance: If a woman has searched for maternity products on an eCommerce website, she might receive email recommendations with other products that will be useful in pregnancy or baby care products.
AI has made it possible with the help of predictive models that help to foretell what the customers would be expecting and what will strike the right chord with them.
3. Agile Email Marketing
Agile Email Marketing is a comparatively new methodology with the help of which you can streamline the process of email template production. Generally, it takes too much time to produce a single email from scratch. With the help of agile email marketing, you can divide the entire process into smaller chunks that can be achieved quickly and more effectively. By employing this technique, you can send out more relevant emails rather than batch and blast emails. Agile methodology endorses the adoption of a test-and-learn approach and then optimizing your communications based on the subscribers' data.  
4. Visuals in Email Marketing
Including the right visuals in your emails can take your subscriber experience to the next level. Of couse, writing an interesting copy is great, but adding suitable visuals to support the copy is equally important. For example: If you are a marketer in a SaaS company, you can add an explainer video or GIF in the lead nurturing email to demonstrate how your products or services work.
Similarly, you can use gradients or monochrome layout in order to add more depth to the email and impart a vintage feeling.
Besides, you are sending an occasion-based email to wish the subscribers, you must pay special attention to the visuals. Suppose you are sending out a Mother's Day email. In that case, it is a great idea to use images that reflect the feeling of motherhood and demonstrate motherly love.
5. AMP (Accelerated Mobile Pages) in Emails
AMP in emails is one of the recent technological advancements that has taken the world of email marketing by storm. You can use AMP technology to create emails that allow the users to take action from the email itself. For instance: The recipients can book a ticket, RSVP to an event, browse through different deals, and even check out to complete the purchase through an AMP email.
Take a look at this AMP email by Booking.com.
Through this email, the user can not only view the deals but also book the ticket and set the subscriber preferences without having to switch to the landing page, website, or app. Isn't that amazing?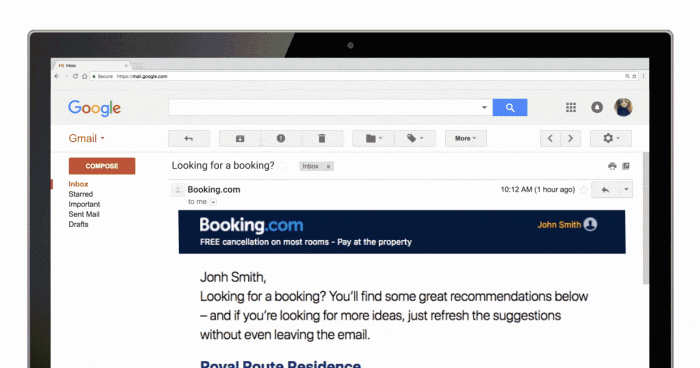 6. A/B Testing
Since your customers' purchasing patterns and preferences have drastically changed in the past couple of months, you must carry out A/B testing. It will help you to understand what strikes the right chord with your subscribers. Send out two variants of the email to two different groups of subscribers. Monitor the performance of both these campaigns and send the winning email to the remaining subscribers. A/B testing will soon grow to be a norm rather than a trend.
7. Omnichannel Marketing Approach
In simple words, omnichannel marketing is an approach through which you can impart a consistent experience to your prospects and customers, irrespective of the channel. Whether it is your email communication, the text message, push notification, or chatbot, all platforms will convey the same message while adhering to the branding guidelines. Another perspective for this trend is that if your users are responding better to text messages or emails, you can do away with the push notifications or reduce their frequency. Allow your subscribers to choose the communication medium to make things easier for you.  
8. Stricter Privacy Policies
As we enter into the new decade, it is quite likely that anti-spam guidelines and privacy policies will get stricter. Your subscribers will appreciate consent-based email marketing more than anything else. Most brands are already applying the double opt-in method and it will soon become a norm for all businesses. Besides CAN-SPAM, GDPR, and CCPA, we can look forward to some more guidelines being rolled out in the days to come.  
9. Empathetic Messaging
Many individuals and businesses are still going through difficult times and therefore, you must send out empathetic messages that reflect sensitivity and consideration for the readers. You must consider pausing the automation workflows if needed. Send out emails that are aligned to the current situation and avoid sending any "Corona clearance sale" emails. Your subscribers might not be looking for discount shopping at the moment.
Take a look at this email by Really Good Emails that perfectly demonstrates emotional messaging.

10. BIMI
BIMI (Brand Indicators for Message Identification) is a novel technology that enables businesses to display their logo beside the email subject line and message. It is a great way to build trust and credibility in the subscriber's mind, thereby increasing the email open rate.
Here's how Canva has employed BIMI and displayed their logo in the email inbox.

Wrapping Up
That sums up all the most important email marketing trends for 2021 and beyond. If you are looking for a detailed account on the topic with expert insights from 29 industry stalwarts, Email Uplers has created a resourceful interactive infographic for you.
You can check it out here: 29 Email Experts on Email Marketing Trends to Watch for in 2021.