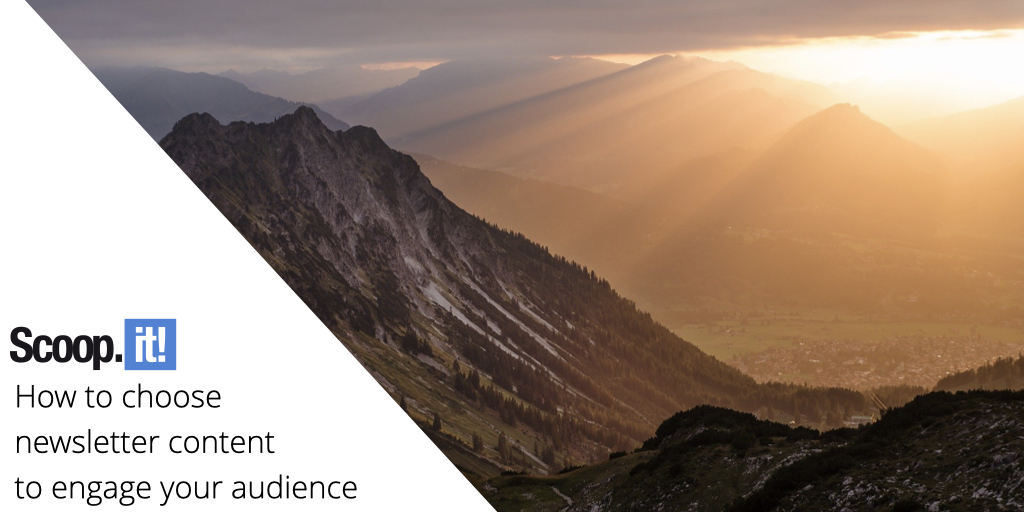 Attention comes at a premium these days. It's the one thing you need to magnetize people to your brand, but it also happens to be the one thing that customers don't part with very easily.
We're living in a world of noise, hype, and saturated content platforms where people are bombarded with thousands of messages every single day. And if you don't give them a reason to read, watch, or listen, they'll spend their finite supply of focus elsewhere.
In terms of cutting through the noise, email is a sharp weapon that's capable of moving your content to the "top" of a customer's mind. And there's one type of email that performs better than almost any other sales or marketing email on the planet: newsletters.
The only question is, are you making the most out of your email by maximizing engagement in every facet? If the answer is no, or you're uncertain of how engaging your newsletter content is, you'll want to read on.
What's the Purpose of an Email Newsletter?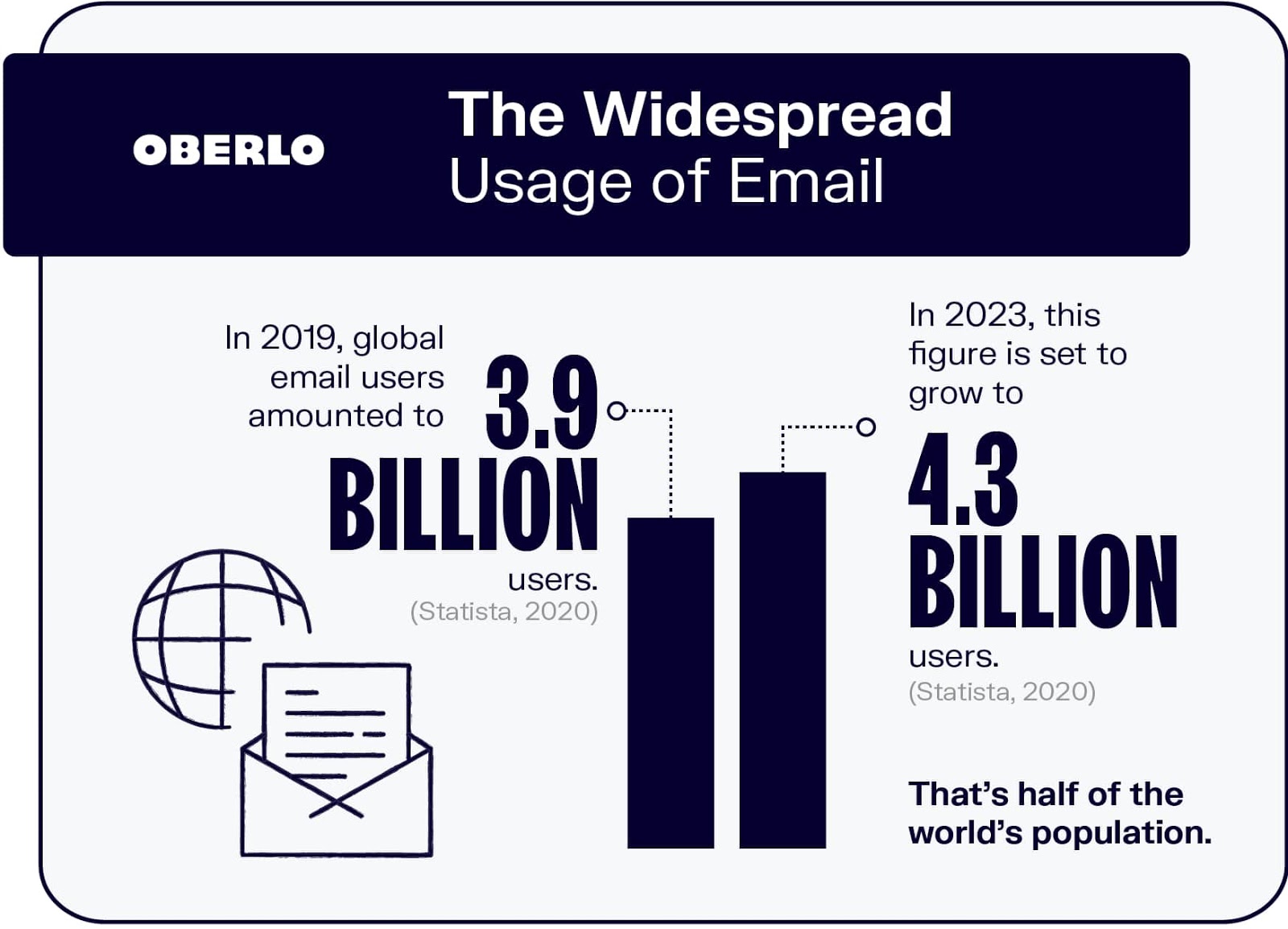 Before you can improve your email newsletter content, you have to understand what the purpose of your email newsletter is. Quite frankly, this is where most businesses get it wrong
Campaign Monitor defines an email newsletter as a "type of email that informs your audience of the latest news, tips, or updates about your product or company." (And almost any other email platform or marketing company will have a similar definition.)
Though this definition may sound innocent enough, it's actually everything that's wrong with modern email newsletters in the first place. And it's most likely why your newsletter isn't getting as much engagement from your audience as you'd like.
You see, the purpose of an email newsletter is not to provide updates on your company (at least not entirely). Truth be told, nobody cares about your company. That might sound harsh, but it's true. Unless you have an exceptional brand that people will trip over to engage with – like Apple or In-N-Out Burger for example – people aren't overly enthralled with what's happening behind the scenes. The only thing they care about is themselves.
As you recall from earlier, focus is fickle. People don't have time to spend 10 minutes reading about your corporate initiatives and employee of the month. It's not that they dislike what you're doing – it's just that it doesn't add much value to them.
The reason nobody is engaging with your newsletter is that you're doing it all wrong. By making it about you, you're turning people away. Ironically enough, if you start making your newsletter content about the reader, you'll draw them closer to your brand than ever before.
How to Choose Better Newsletter Content
We're not saying you can't mention your brand or talk about things that are relevant to what your business is doing. We are, however, encouraging you to adjust your focus and put it on your audience. By filtering everything through their vantage point and priorities, engagement becomes a given. In light of this, here are a few helpful tips for choosing better newsletter content:
Use the 90-10 Rule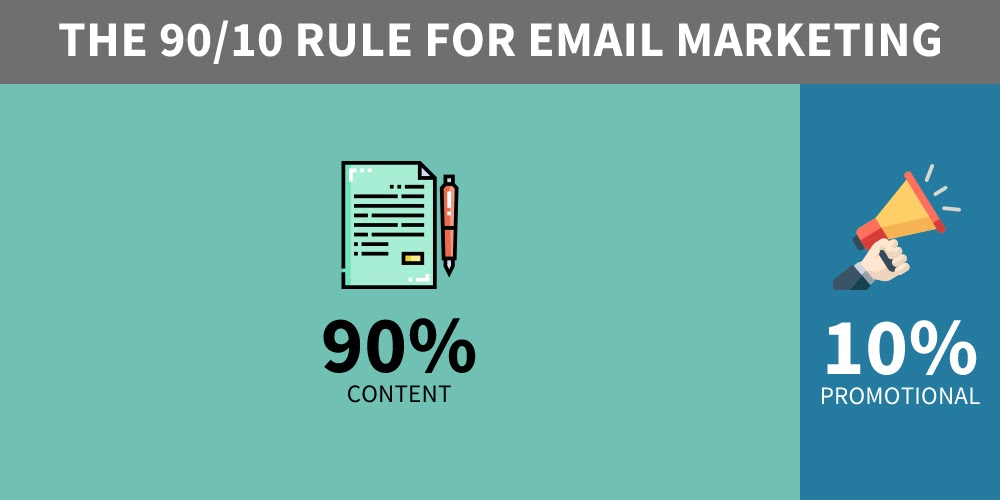 There's a general rule of thumb that says email newsletter content should be 90 percent educational and informative and 10 percent promotional. With rare exceptions, you should follow this rule. In fact, you may even have newsletters where you don't do anything promotional all – and that's perfectly fine.
Survey Your Readers
Not sure what your audience wants to read? Consider sending out a survey where you gauge their interest in different topics and subject matters. If nothing else, this will give you a feel for who on your list is most engaged and what that type of reader wants. (This is helpful because you want to attract more of these people.)
Newsjack Relevant Topics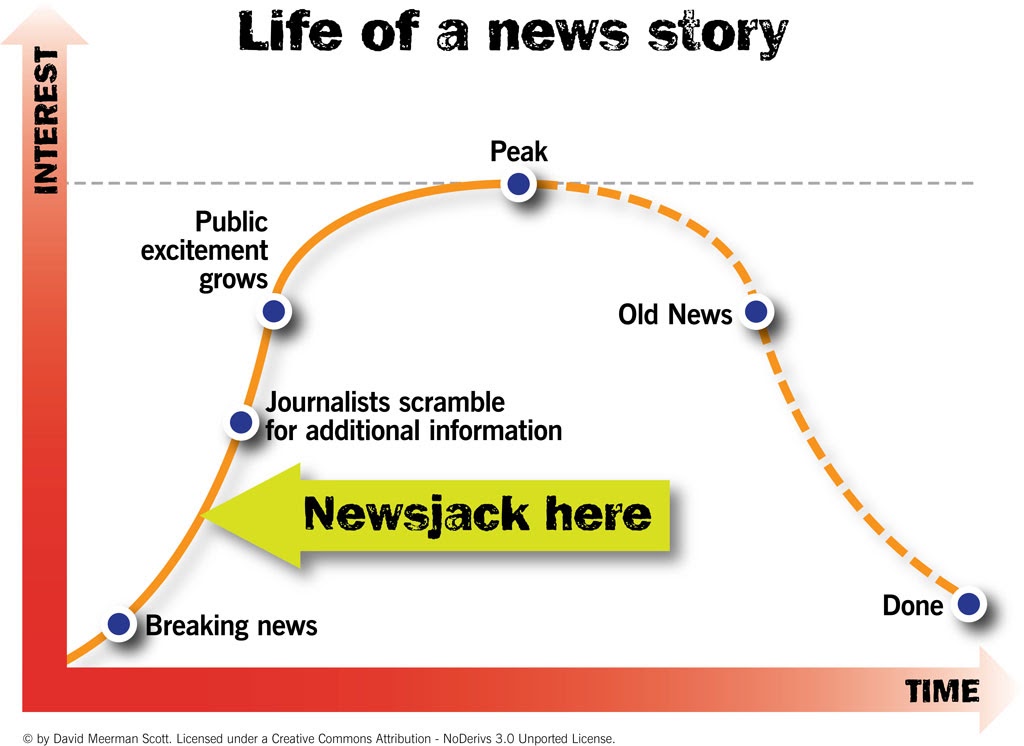 You're not in the business of creating news for your readers. The task of your newsletter is to bring them timely content that's relevant to them at this very moment. One of the best ways to do this is by newsjacking relevant topics and framing them in a way that resonates with your reader.
Newsjacking is an art form these days. You'll need to create a process by which you look for ideas, organize them, and then execute on them. Create a cloud drive to store the best ideas you find and ask every member of your team to contribute ideas on a weekly basis.
Curate Content for the Reader
You should constantly be curating industry content and information that's relevant to your reader. You can do this automatically using a tool like Scoop.it or by combing through your own favorite content sources.
If you want to see a style that works really well these days, check out the Robinhood Snacks email newsletter. They do a fantastic job of synthesizing a ton of useful (reader-centric) content into a single resource that's fun, engaging, and never promotional.
Include User-Generated Content
If you're able to find and collect it, user-generated content is powerful. Not only does it make customers feel special, but it humanizes your brand and gives you free content that's natural and promotional (without being pushy). Instagram is a great place to source user-generated content from.
Craft Subject Lines That Show Content in the Best Light
Research shows that 47 percent of people on your list will decide whether or not to open your emails based on nothing but the subject line. So in order to even earn the opportunity for engagement, you have to get people to open your emails.
The key to good email subject lines is creativity, curiosity, and uniqueness. You want people to feel compelled to learn more. Keep it short, personalize when appropriate, and don't be afraid of using emojis to help your emails stand out.
Create a More Engaging Newsletter
Don't throw in the towel on email newsletters just yet. While your engagement rate may be low, a few simple tweaks in how you create and curate content could change everything. By making your newsletters customer-centric, you'll discover that engagement will skyrocket.