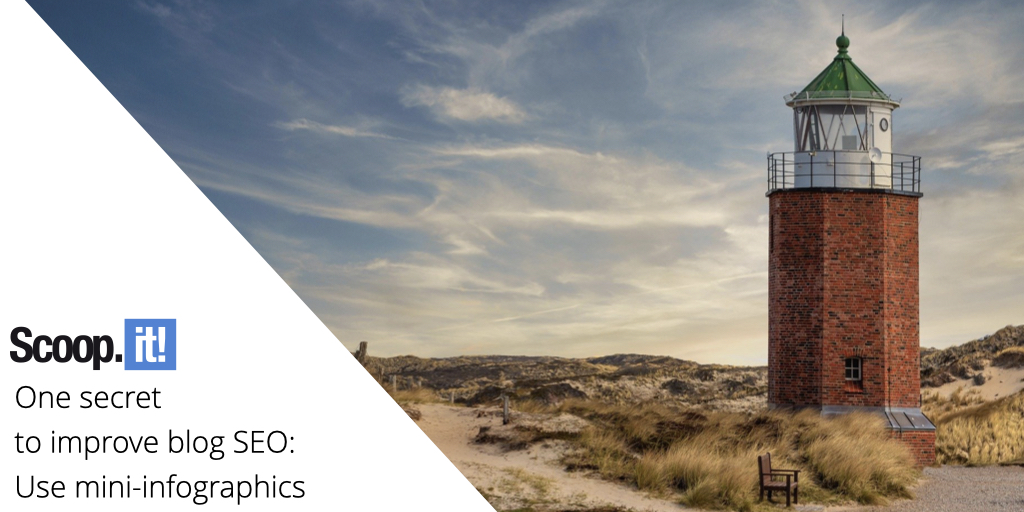 Search engines are the primary driver of organic traffic. By now, most marketers have got the SEO process memorized. But what are the methods that successfully improve blog SEO?
Over the years, we've seen a steady increase in the use of graphics in blogs. This is a trend that will continue, especially for business blogs.
In this guide, we will clarify the importance of blog SEO. We will also share why marketers should be including visuals, especially mini-infographics, to improve retention rates.
What is a mini-infographic? It's a short graphic, like the one below, that breaks up blog text and encourages site visitors to continue reading.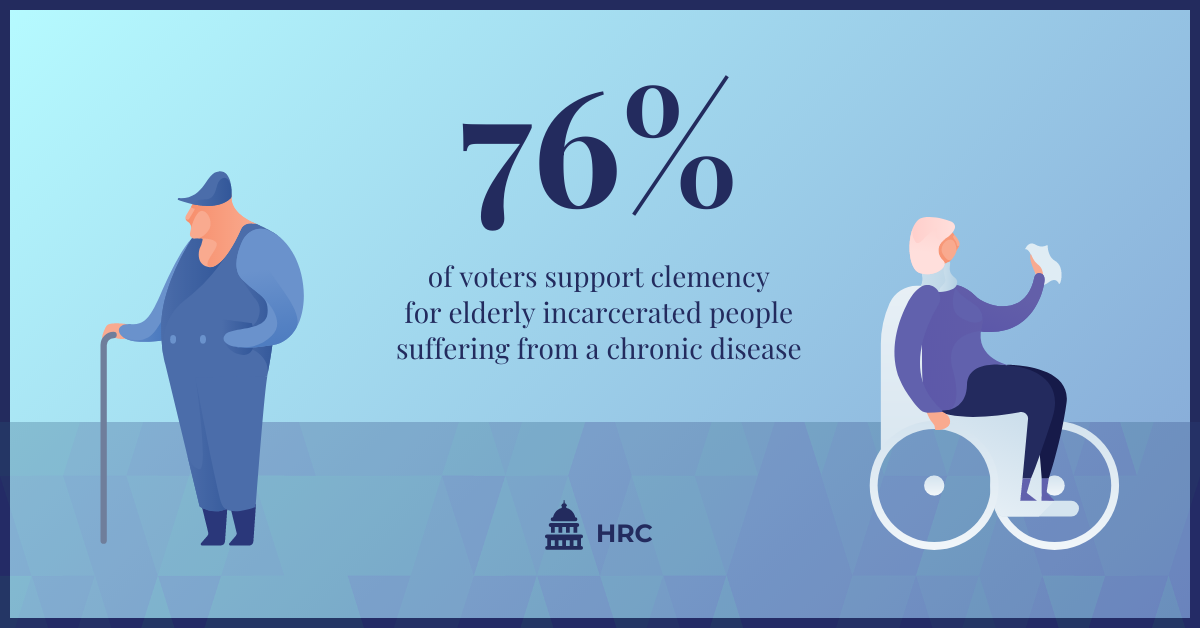 Source: Venngage
What is Blog SEO?
Blog SEO is the process of researching and adding relevant keywords to one's content. This is known as on-page optimization and is key to writing an SEO article.
Other aspects of improving blog SEO include submitting site architecture to Google Search Console, improving page speed, and building content clusters for internal linking.
Why is Blog SEO Important in 2021?
The days of writing relevant content for your audience and hoping they would find it on Google are gone. There is so much content online that marketers need SEO to reach customers.
Business blogs also need attractive and short visuals to capture users' interest, such as this interactive infographic.
While there are numerous channels to attract blog visitors, according to 61% of SEO industry specialists, SEO is currently the top inbound marketing strategy.
For businesses of all sizes, growth is directly proportional to how one incorporates the principles of SEO in blog content.
Why Should an SEO Article Include Mini-Infographics?
So, how do mini-infographics help the best SEO blogs consistently improve their traffic? A survey of Venngage's customers yielded interesting results about blog layouts.
We learned that blog visitors preferred content that was divided by headings and included images that broke up blocks of text.
Why? Because users wanted content that they could skim and that would answer their questions immediately.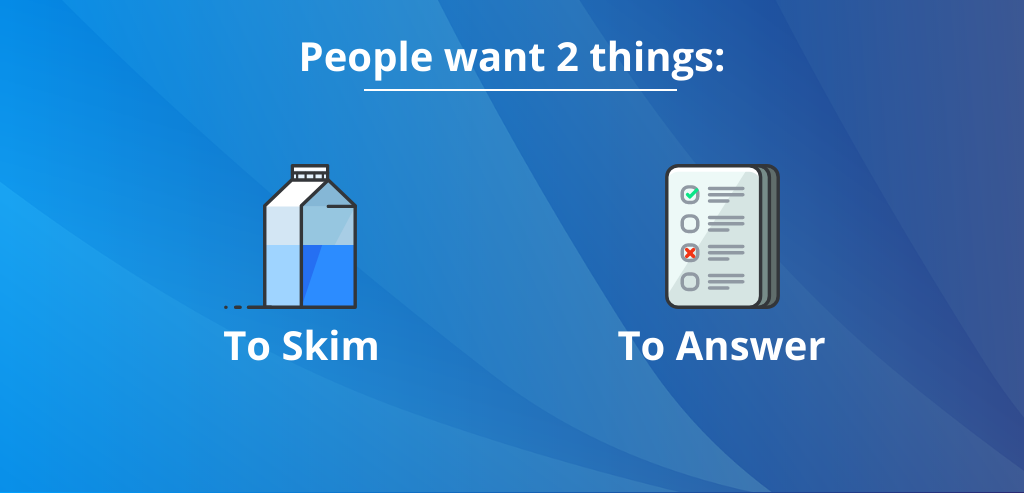 Source: Venngage
When we started implementing this process for the Venngage blog, we found ourselves writing fewer words without it impacting the SEO of our articles.
Additionally, our bounce rates decreased significantly. Which meant more users were remaining on our blog page and reading the post.
Source: Venngage
Ideally, you should include an image every 100-150 words, or one scroll length. This will help engage the reader and break up the monotony of reading text.
How to Optimize Blog Posts for SEO with Mini-Infographics
There are a few important steps involved in improving SEO blog writing with infographics in 2021. We explain what those steps are and how you can use visuals to enhance the process.
1. Keyword Research
Whatever topic you choose, you need to use keywords in your blog for audiences to find your content. The process begins with building a keyword list.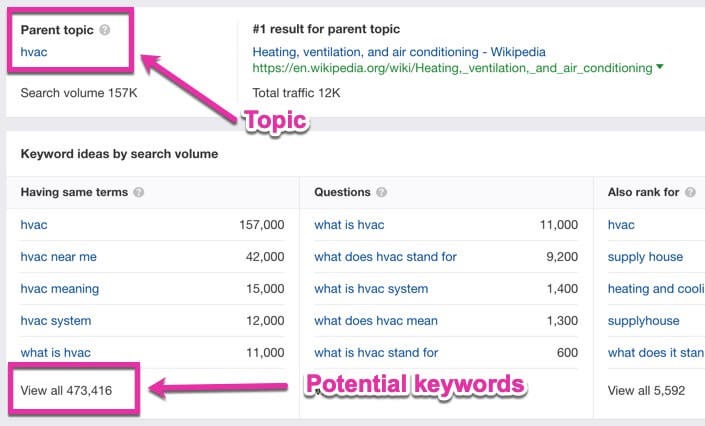 Start by choosing a topic, then a seed keyword or primary keyword. Look for related keywords using tools like Ahrefs. Or you can look at the related searches on Google.
You will want to include long-tail keywords in your blog post. These keywords can be used to answer specific user questions and to divide your text into sections.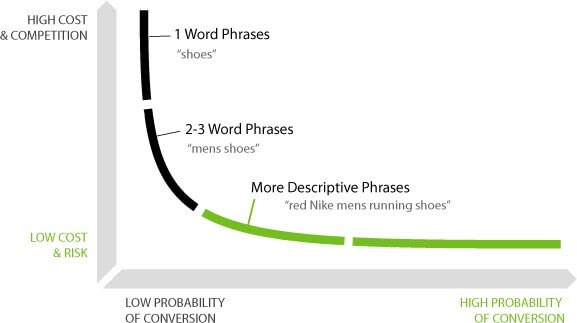 Source: Loganix
Add keywords to your image alt-tags. Google Image Search may not have the SEO leverage of the text side of the search engine, but it can still help your content rank.
But avoid keyword stuffing in the alt-tags and the body copy. Use keywords organically so the reading experience isn't interrupted.
2. Blog Titles and Headers
The title of your blog should always include your keyword, as in the examples below. As should your first paragraph and a few subsequent subheadings.
Avoid using the same keyword from your blog title in all your headings. Use long-tail keywords instead.
Additionally, all the best SEO blog posts utilize headers. If you can design a visual that shares your message, you make your content more attractive to readers.
Not only will a great header, paired with a snappy headline, garner more interest, but it may also help Google answer user questions.
3. Build Content Clusters
Long-tail keywords have another use—building content clusters. This has become one of the most important SEO content writing tips in 2021. Here's what a content cluster would look like.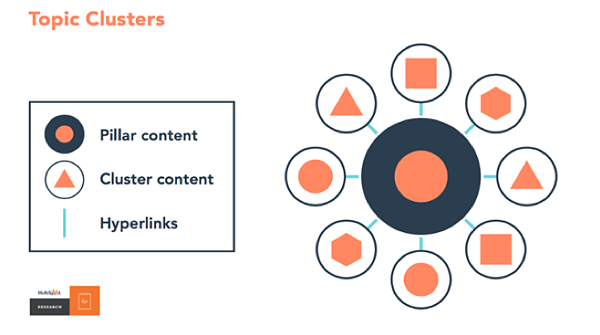 The process starts with choosing your pillar content. This will act as an overview of the topic. You can create separate posts that go into more detail, aka, the cluster content.
As you build more content, you link it to the pillar post as well as to other posts in the cluster. This tells Google that your site is an authoritative source on this niche.
It's important to avoid writing overlapping topics in your cluster content. Write blog posts on the different keywords and mention them in the cluster posts.
Don't forget to link to the cluster content when it's published. That's what helps Google see the connections between your posts.
4. Easy to Read Content
We've already mentioned how SEO blog writing needs to be skimmable. The best way to do this is by dividing content by headers—H1, H2, H3, and so on, along with bullet points and lists.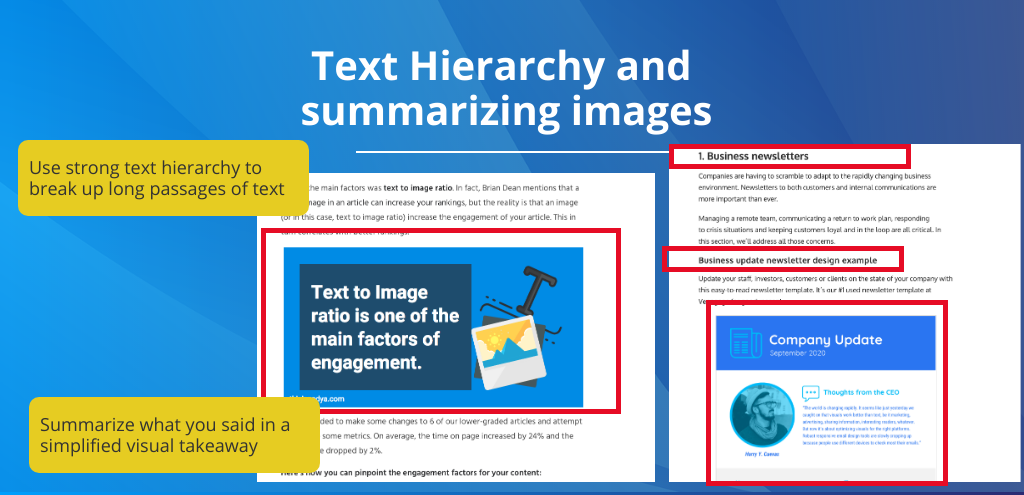 Source: Venngage
These headers give the eye a break and tell the reader what the next section will be about.
Notice how the visuals help to break up the text. This is where you would use mini-infographics to make your blog content easy to skim.
5. Featured Snippets
Featured snippets answer user questions on the search results page itself. Thus, users don't need to click on any articles to get their response.
These are also called no-click searches or zero-click searches, and they are becoming more popular now.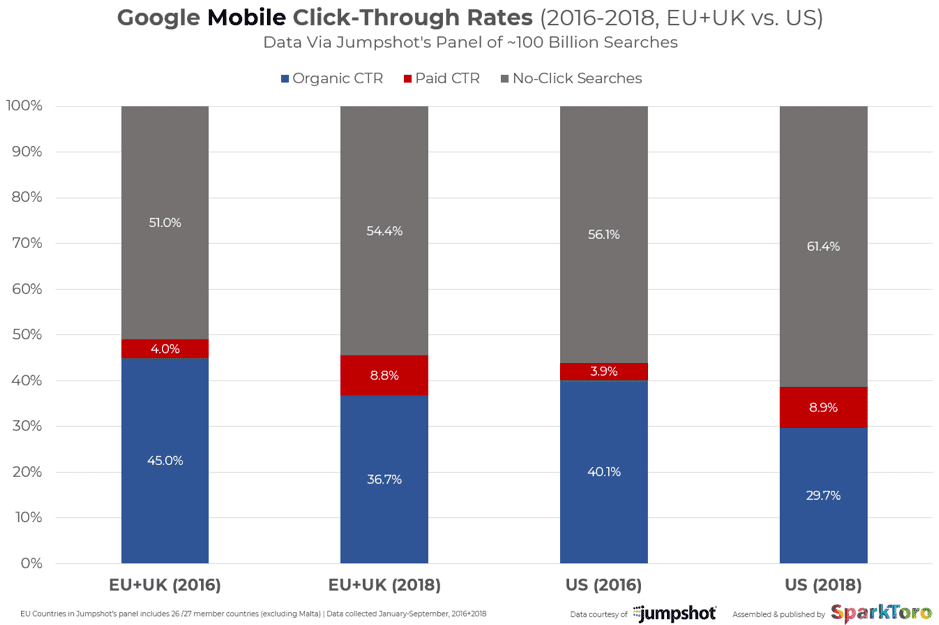 A Google SEO blog needs to nab the featured snippet to ensure their content reaches their audience.
Marketers need to be hyper-focused on answering specific questions so that they can take over the featured snippet for their chosen keywords.
A mini-infographic that elaborates on the answer is also a great way to take the zero-click spot from a competitor.
6. Rich Media
We've mentioned the need for mini-infographics, but these aren't the only type of rich media to include in a post.
One of the best blog SEO tips marketers have shared has to do with adding different types of media to post. Longer infographics, GIFs, memes, and videos all help keep readers engaged.
For example, here's how the top-ranking sites have been using rich media in their blog post layouts.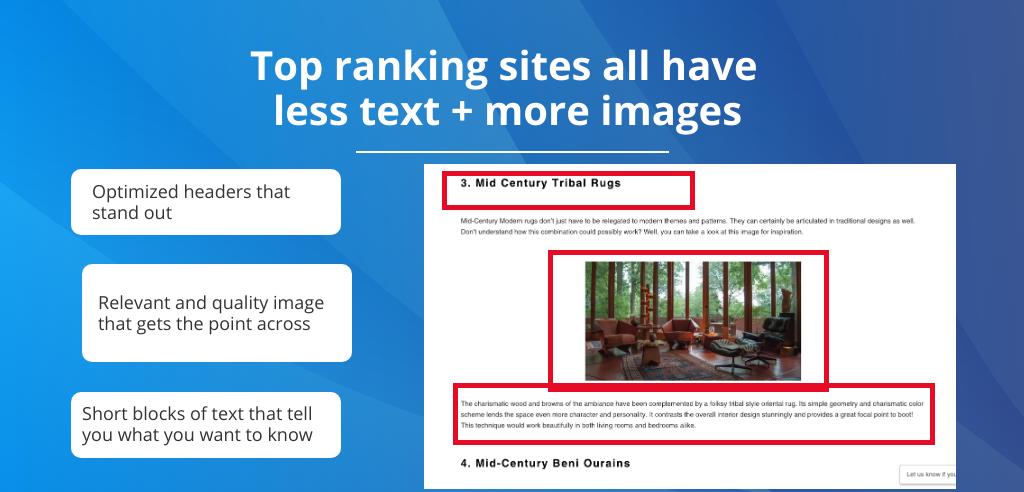 Source: Venngage
The image explains what the heading is about. So it needs to be relevant. Don't add irrelevant images just to break up the text. And avoid stock images as they have become too common.
7. Internal Linking
We touched on internal linking in our section about content clusters. But internal linking is massively important in boosting blog SEO.
Not only do internal links tell Google how your content relates to each other, but it helps keep visitors on your site for longer.
8. Backlinks
There is another type of link that boosts the reach of an SEO article—backlinks. 58.1% of marketers believe that backlinks impact SERP.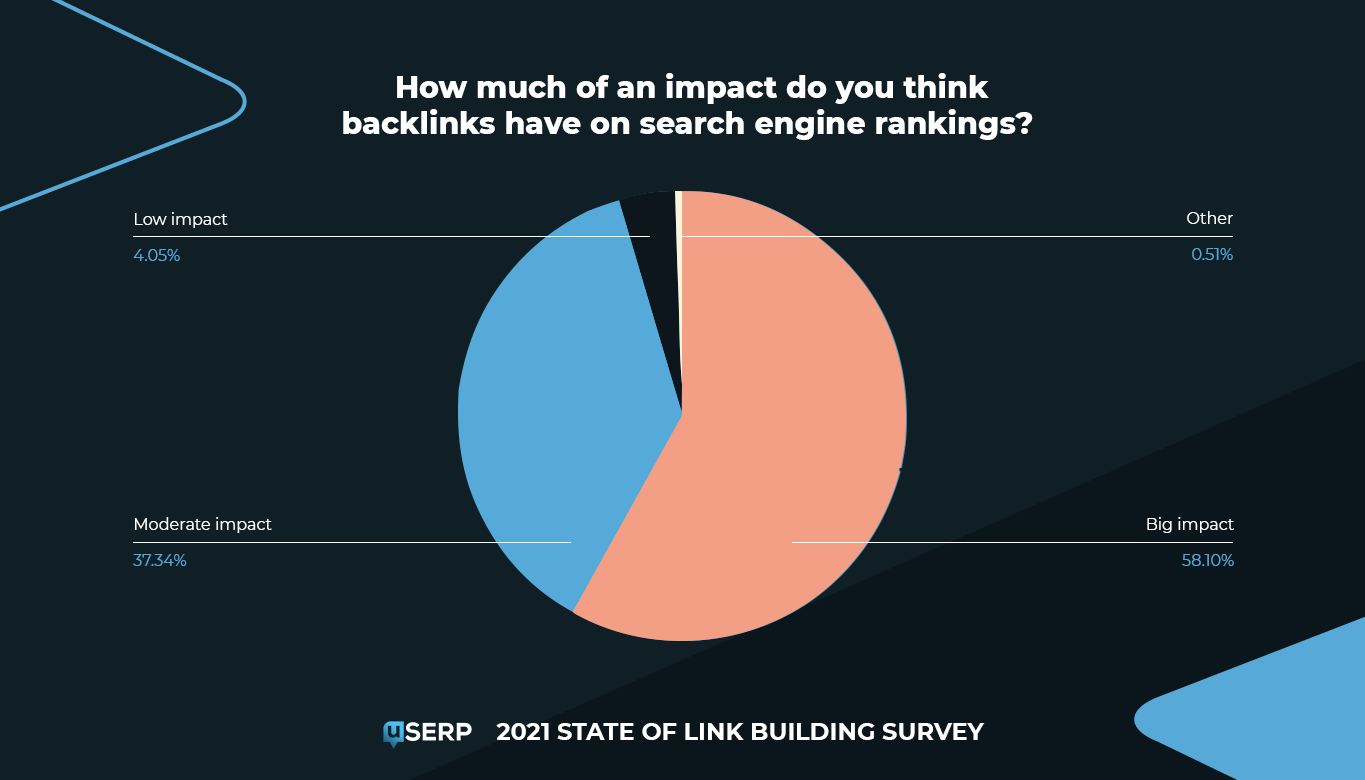 When a site links to your content on their post, that earns you a backlink. The more backlinks your content receives, the more Google believes that your content is relevant and important.
But getting backlinks is hard. Your content needs to be particularly strong for someone to link to it from their post.
One way to make your content attractive is by adding mini-infographics throughout your posts. This makes the content stand out from the crowd.
Alternatively, you can leverage the mini-infographics for backlinks. Offer to share your graphics with other sites and ask them to link back to you.
9. Analyze Content
So, what content needs to be updated with mini-infographics? The best SEO blogs rely on data-driven marketing strategies. These blogs are analyzed and updated regularly.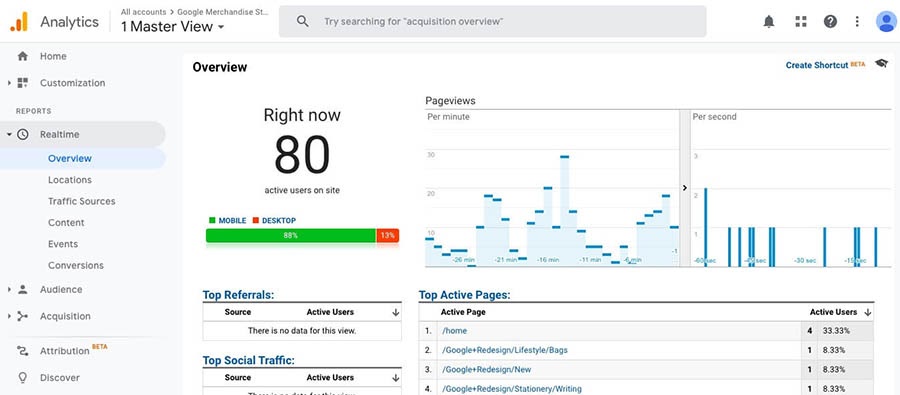 Now that you know to use mini-infographics in your blog posts, analyze your existing content to find posts that could do with a visual boost.
Look at the posts with high bounce rates that are still ranking on the first page, but nowhere near the top. Design graphics for these posts to move them up the SERP.
Not all posts will require this treatment so don't be afraid to be choosy for this exercise.
10. Repurpose Blog Content
Once you create mini-infographics for your SEO blog posts, you can start repurposing your content for other channels.
Mini-infographics, like the one below, can make for great social media posts or slideshows.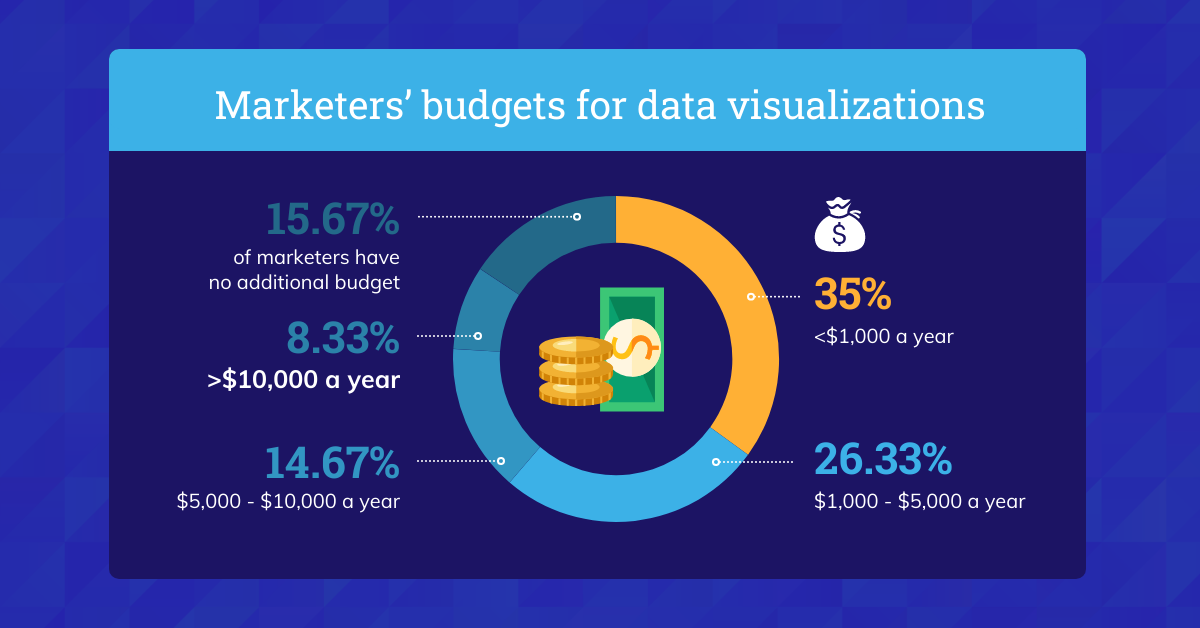 Source: Venngage
You can also use these graphics as headers for newsletters or as illustrations for videos. When it comes to repurposing blog content, you are only limited by your imagination.