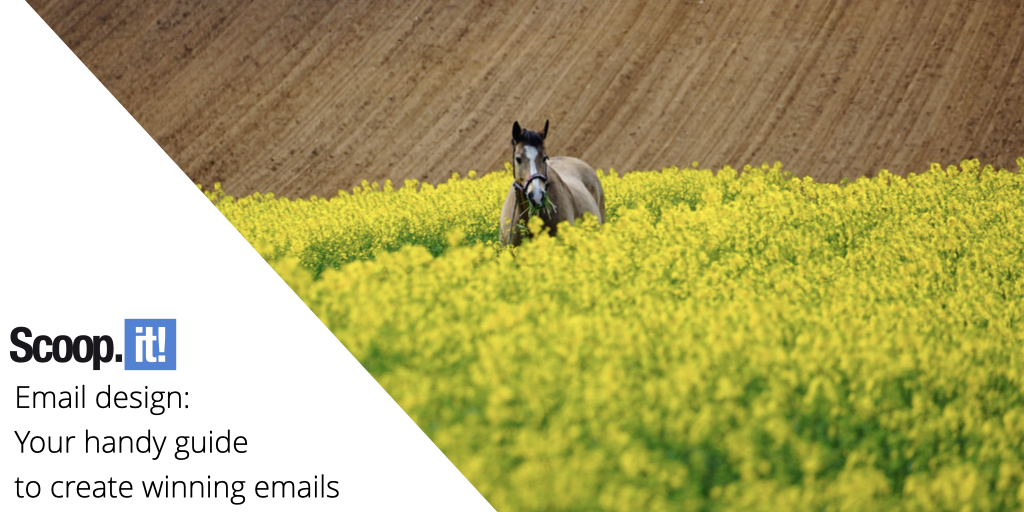 Despite the emergence of a plethora of marketing channels, email still continues to enjoy maximum popularity and effectiveness among all businesses. Statista has revealed that 306.4 billion emails were sent and received every day in 2020. This number is set to rise to 361.6 billion in 2024. That's a huge number.
At the first glimpse, this looks pretty impressive, but if we give a second thought, it reflects a big challenge for email marketers. Since the subscribers are so inundated with emails each day, it is obvious that they are simply scanning through your emails.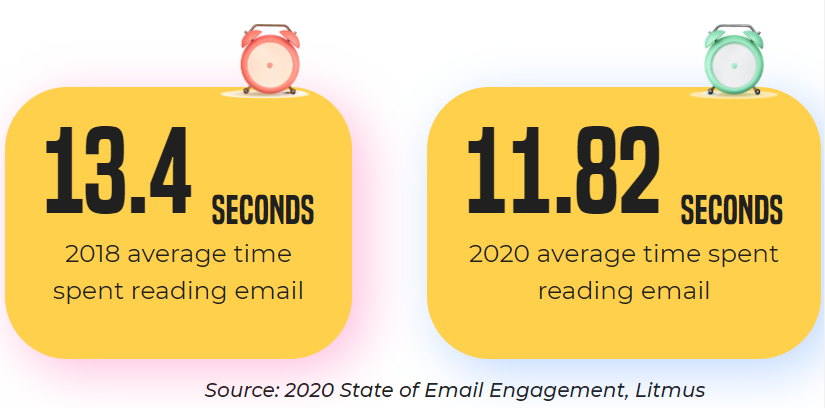 That's why you must focus on creating unique email designs that are aligned with the industry best practices.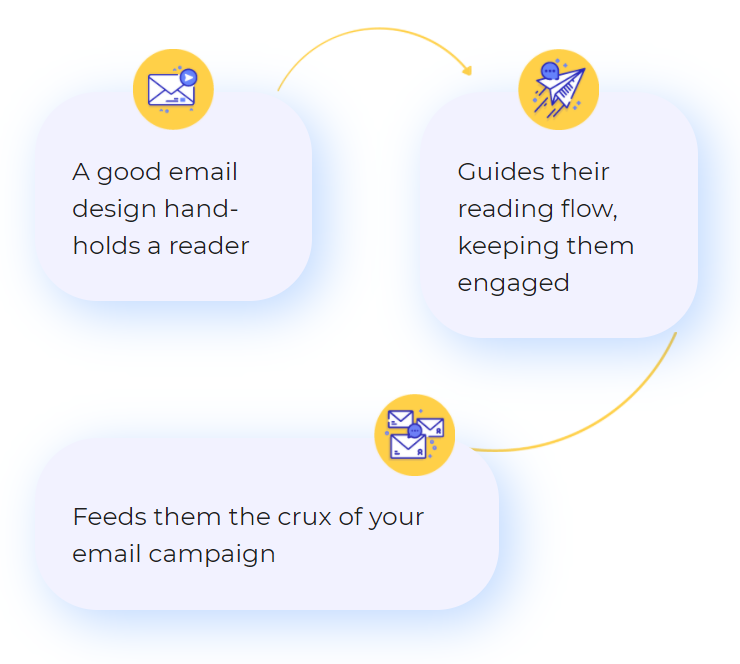 Keeping this flowchart in mind, let's get into the nitty gritty of email design best practices that help to create a winning campaign.
Have an instantly recognizable From name
The From name is the first thing that your subscriber will notice whenever you send an email. Have your brand name as the from name as it will be easily identifiable and most subscribers will be familiar with it.
Craft a captivating subject line
Your subject line should be short, personalized, and pique the subscriber's curiosity. It must convey the purpose of your email and entice the user to open it. Keep it up to 65 characters so that the email clients does not truncate it.
You can even try out different emojis in the subject lines to add a personal touch to your emails.  
Elaborate the subject line through the preheader text
30-55 characters are perfect for the preheader text. It must work as an extension of your subject line and tell the readers more about what they can expect in the email.
Maintain a clean email layout
The number one rule of creating impactful email designs is to get rid of unnecessary clutter and distractions for the subscriber. Place the copy, images, and CTA in such a way that the information is easy to consume and navigate through. Keep plenty of white space and follow the inverted pyramid design pattern.
Place the logo at the top followed by the hero image and header text.

Use grid-based layers to create a simplistic design.

Maintain the text to image ratio at 80:20.

Have enough white space around the CTA and design it with a contrasting color so that it immediately draws the reader's attention.

You can divide the content into smaller chunks with the help of bullet points or separators.

Make use of appropriate fonts and typography that matches your business type and industry.
Add suitable visual elements and interactivity
According to human psychology, visuals appeal more to us when compared to text. Therefore, you must have relevant imagery to go with the copy, whenever possible. This is a good idea when you have too much information to share. For example: If you want to let your subscribers know the usage of your product, you can have an explainer video or GIF rather than a wall of text.
Furthermore, you can also use interactive elements such as accordions if you want to convey more in the limited space of emails.
Just make sure that you do not miss out on Alt-text and proper fallback while using rich media and interactivity in emails.
Design a responsive email
39% emails were opened on mobile devices in 2020. Therefore, you must design responsive emails that render well across all devices and email clients.
Here are the points to help you create a responsive email:
Use a single column layout.

Maintain the title font size at 22px and copy line width of 6 words.

Line spacing should be 1.5 times the size of the font.

According to Apple, the CTA button should be 44×44 pixels and the font size should be 16px or more. This will help to create easily tappable buttons for mobile devices.  
Do not ignore the email footer
Most marketers tend to overlook the email footer. That is a big mistake. You must pay attention to visual hierarchy even in the footer. Links to the social media platforms go a long way in boosting your brand visibility and getting organic followers. Separate the footer from the rest of the email by using a different background color. Your footer must always have important contact information along with your physical address. This is also crucial according to the anti-spam guidelines.Besides, you must also add an unsubscribe link in the email footer.  
The fine print must include a disclaimer that lets the recipients know why they are receiving the email. Doing so can reduce the spam complaints and enhance your brand reputation.
Make your emails accessible
It is unfortunate that 2.2 billion people all over the world are suffering from visual impairment. To make things easier for them, it is critical to abide by the email accessibility guidelines.
Here's how:
Arrange the email content in such a way that it reflects a logical reading order.

Semantic tags and headers must be used for the subscribers using screen readers. This will help them in comprehending the hierarchy.

Center-aligned copy is a strict no-no because reading it will be tough for dyslexic patients.

To make sure that the color blind population can access your emails, you must maintain a sufficient color contrast in all the email elements.
  9. Build a Dark Mode compatible email
Most of your subscribers have switched to Dark Mode on their devices. Therefore, it is imperative to build Dark Mode compatible emails that render well irrespective of the settings.  
If you miss out on creating a Dark Mode compatible email, it will spoil the subscribers and turn them off. Take a look at this broken Dark Mode email.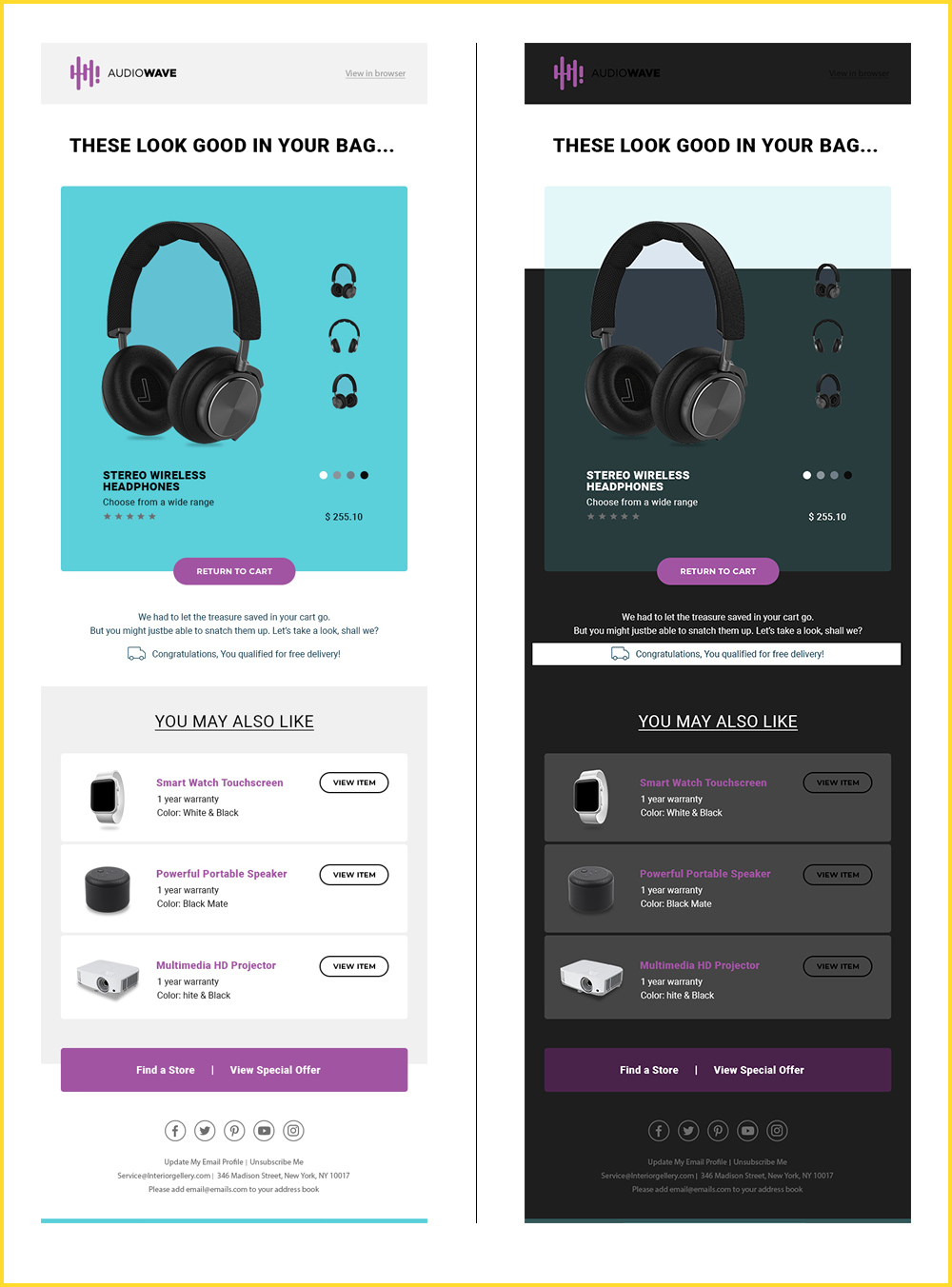 10. Your emails must load without any unnecessary delay
In case you have added animations or embedded videos in the email, you must double check its loading speed. The visuals should not add to the loading time, otherwise it might annoy your subscribers.
Wrapping Up
Most businesses are using drag-and-drop builders to send out their emails. However, you must try to create impressive email designs to boost the subscriber engagement and yield a higher conversion rate. Serve freshness in the subscriber's inbox by sending out professional and classy emails that are aligned with the email design best practices and technological advancements.