The human brain loves to process visual information. For a lot of us, it's simply the best way to pick up and retain new information.
But don't take my word for it –– listen to the experts. According to one much-cited survey from 3M:
Visual aids improve learning by up to 400%

We process visuals 60,000 times faster than text

The average person only remembers about a fifth of what they hear
So it's no surprise that more than 99% of current video marketing professionals told HubSpot they were going to continue using video in 2021, with 96% planning to maintain or increase their spend.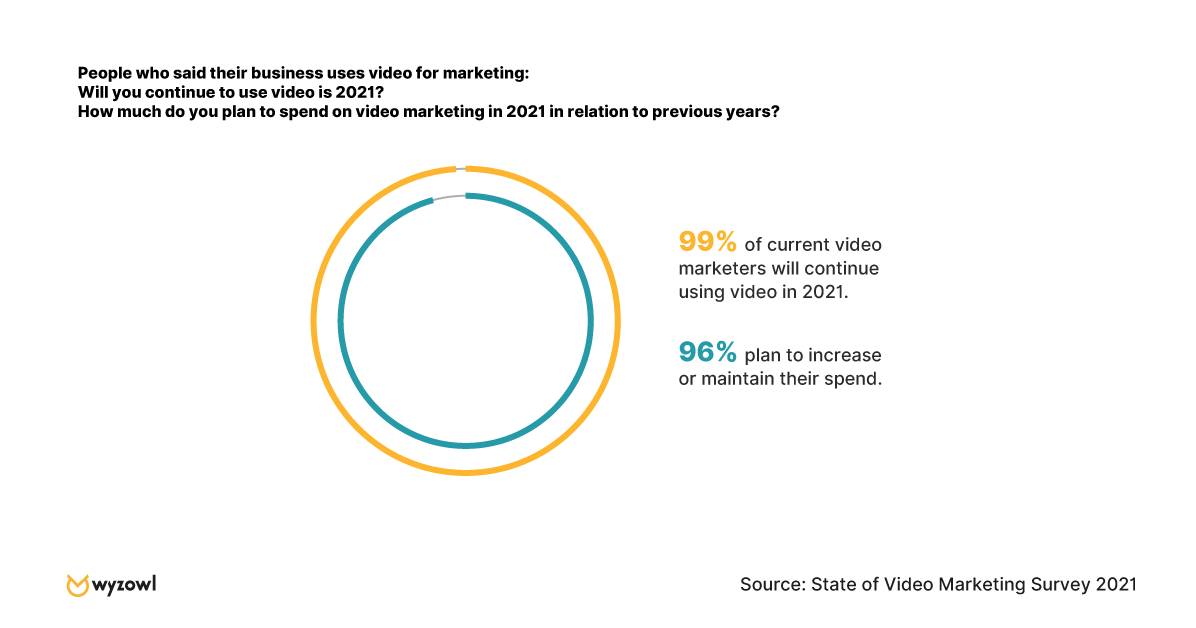 Of course, video is just one form of visual content marketing. There's a wealth of visual tactics and techniques you can use to showcase your brand and raise awareness, so we're going to look at five of the most effective approaches in this article:
Create (Better) Infographics
If you were working in digital marketing –– or just spent a lot of time online –– in the early 2010s, you'll likely remember the whole internet went mad for infographics. They were everywhere. By 2016, one study named them as comfortably the most-shared content type:
The world's moved on a little since then –– for starters, Google+ has joined Bebo and Friends Reunited in the social media graveyard –– but infographics can still be extremely effective from a storytelling and brand-building perspective.
However, if you're going to see results from infographics, they need to be good –– by which I mean, they need a consistent style and messaging that conforms to your brand and resonates with your audience.
Unless you have a whole team of graphic designers to lean on, your best bet is to use an infographic maker. That's what non-profit organization Stop Hunger Now (SHN) did. It used Canva to help it create highly visual content that communicates stories of extreme poverty and the real-world situations that cause it:
With 20 offices across the US, it was hard for SHN to build and stick to a seamless visual identity each time it created a new piece of visual content, but tools like Canva make the process a lot simpler.
Showcase Your Vision Through Brand Videos
Bear with me, because there are a couple points to be made here.
Firstly, it's hard to overstate the impact of video marketing –– so I'm not even going to try. Instead, check out these stats, courtesy of Biteable:
68% of marketers say video has a better return on investment than Google Ads

53% of marketers say video helps them raise awareness

52% of marketers say video helps them build trust with potential customers
So we're agreed: video marketing is generally a "good thing". But it can be especially helpful from a branding perspective.
By creating brand videos, you can put storytelling into practice and explain your company's mission and values, just like HubSpot does here:
This is important, because now more than ever, people want to buy from brands that don't just sell a great product at an affordable price, but are actively making the world a better place. Indeed, ​​71% of consumers prefer to buy from brands that align with their values, according to research from 5W Public Relations.
Make Sure Your Videos Cut Through From the First Second
Okay, so we already know video marketing is important.
Unfortunately, a lot of marketers are still kind of intimated by video. In fact, ​​80% admit they would create more videos if they knew an easy way to do it, according to the same Biteable survey I referenced in the previous section.
In reality, there are lots of simple-to-use solutions that take all the hard work out of creating impactful brand videos. And one of the most important tools to add to your video creation kit should definitely be a watermark-free intro maker
Why? Because the opening few seconds of your video are the most important.
On YouTube, the world's biggest video platform, the average retention rate stands at approximately 30%, according to Databox
In other words, the typical user is only going to watch 30% of your video –– and they definitely won't stick around for longer if your intro doesn't capture their attention.
Check out Yoga With Adriene, the YouTube channel of everyone's favorite yoga teacher Adriene Mishler, for a glimpse at how to do this. In her annual 30 Days of Yoga content series, Adriene starts each video with a short affirmation, followed by a simple animation that shows you've come to the right place:
It's not rocket science; it's just a few words, a simple graphic, and a little basic animation. But it sets the perfect tone for the rest of the video.
Revamp Your Brand Collateral
Visual storytelling isn't just for your marketing team. It applies to much more than your blogs and social media posts.
In particular, it should be a key element of your brand collateral –– the assets you use to nurture prospects, build sales pitches, and present to clients.
Sure, it might not be the sexiest part of your content strategy, but it can have a huge impact on your bottom line. A slick sales presentation could make the difference between closing the deal or losing out to a rival.
Japanese financial data aggregation platform Moneytree understood the importance of effective brand collateral, having recently gone through a full rebrand and redefined its guidelines.
What's more, with its sales team routinely presenting to conservative organizations like banks, Moneytree's sales decks had to be perfect. Again, it used Canva to help its sales team create quality decks and sales enablement content fast and in line with its new branding.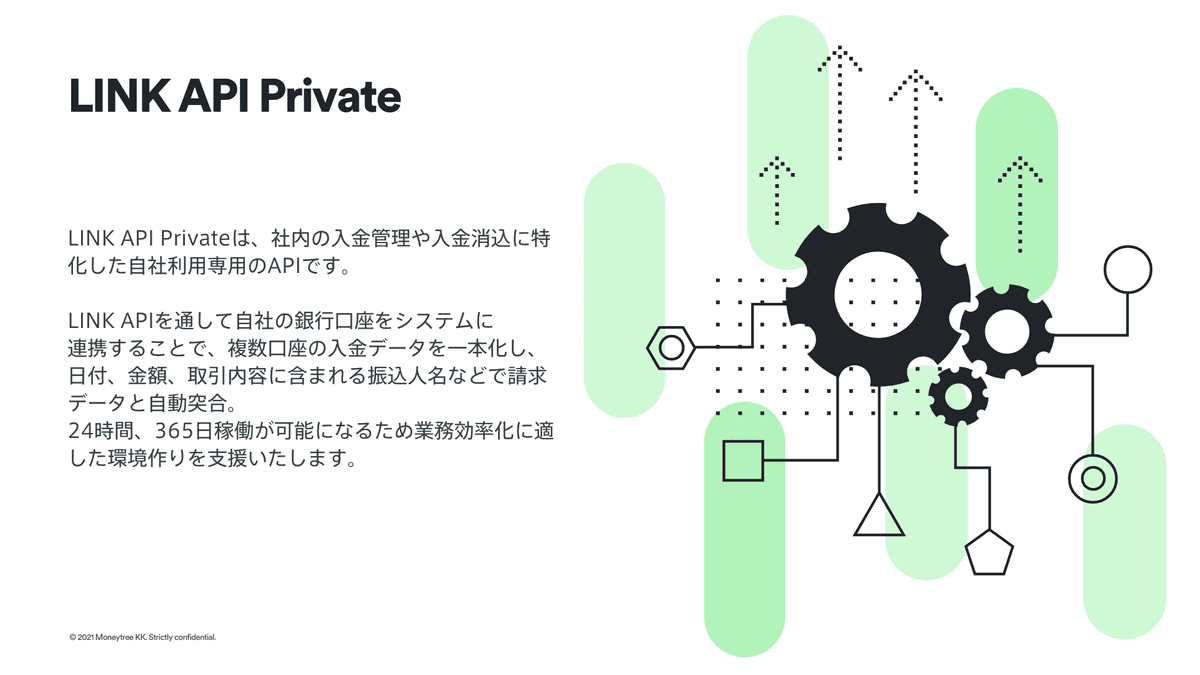 But Canva isn't the only option –– there are lots of visually appealing free PowerPoint templates out there that can level up your sales content.
Manage Visual Storytelling Projects Effectively
One of the biggest challenges with highly visual marketing projects is that there are a lot of moving parts.
As an absolute minimum, there'll be a graphic designer and a copywriter. Factor in a bunch of other stakeholders –– clients, account managers, sales leaders, social media marketers –– and the whole thing can quickly become mired in bureaucracy.
Constant feedback and amendments make it near-impossible to hit project deadlines, and everyone ends up unsure of what they're meant to be working on at any given moment.
The solution? Use marketing project management software.
Project management apps like Asana, Basecamp, Planio, and countless others provide a seamless platform for collaboration and make it clear when key tasks need to be completed.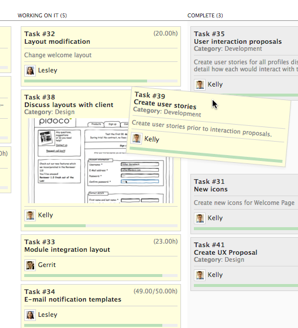 Recognizing this, the Chicago Symphony Orchestra started using Planio for everything from programming to ticket sales and subscriptions to rich content creation, allowing it to visualize the current status of every initiative, right down to single tasks and hours tracked.
Conclusion
Like the sound of visual storytelling for branding? The good news is, it needn't be a complex process.
Start by identifying a handful of assets that will make the biggest impact on your brand –– whether that's highlighting your company values or improving your sales enablement content.
Then use a project management tool to keep everything on track. Simple!