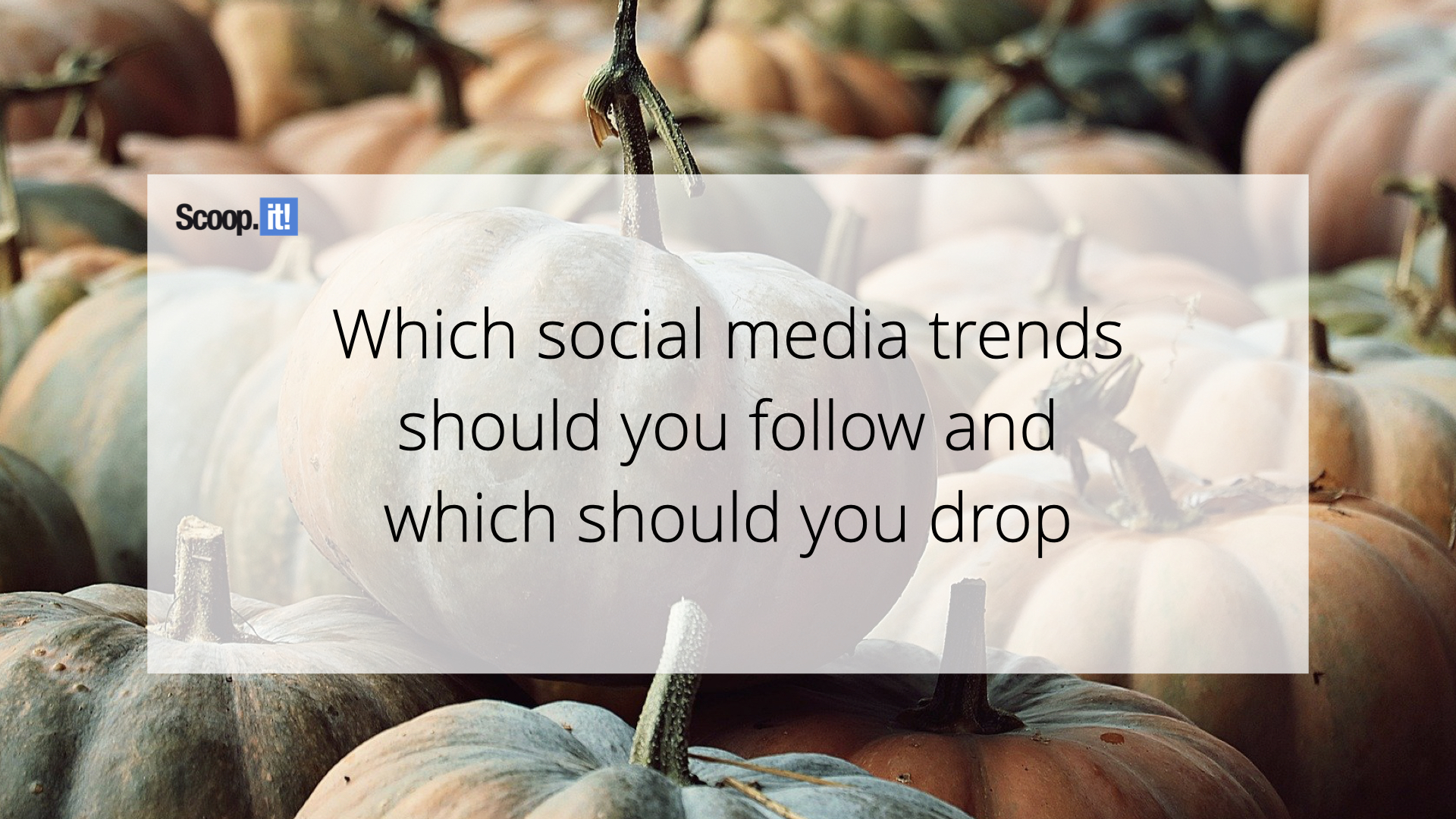 It is tough to believe, but in the previous year, individuals, as well as businesses, have seen many challenges in terms of working patterns, marketing tactics, digitization, and much more. The global pandemic has changed the working operations of businesses, and brands now have realized the cruciality of having a strong online presence to keep themselves afloat in this saturated market.
Social media marketing will continue to rule the internet marketing domain for years now.
For a fruitful exploration of the perks of social media marketing, we must remain aware of the constantly evolving trends. These trends can supercharge your marketing strategy and allow you to interact, target, and engage your target audience in a personalized way.
Why brands and even small businesses are using social media? Because a whopping more than 91% of businesses are promoting their products and services on social media. Some ongoing trends such as live streaming, story update, and shoppable posts may change the way you connect with your customers.
Before jumping on the social media trends, here are some important social media statistics that marketers and entrepreneurs need to keep abreast of.
Social Media Statistics Every Business Should Know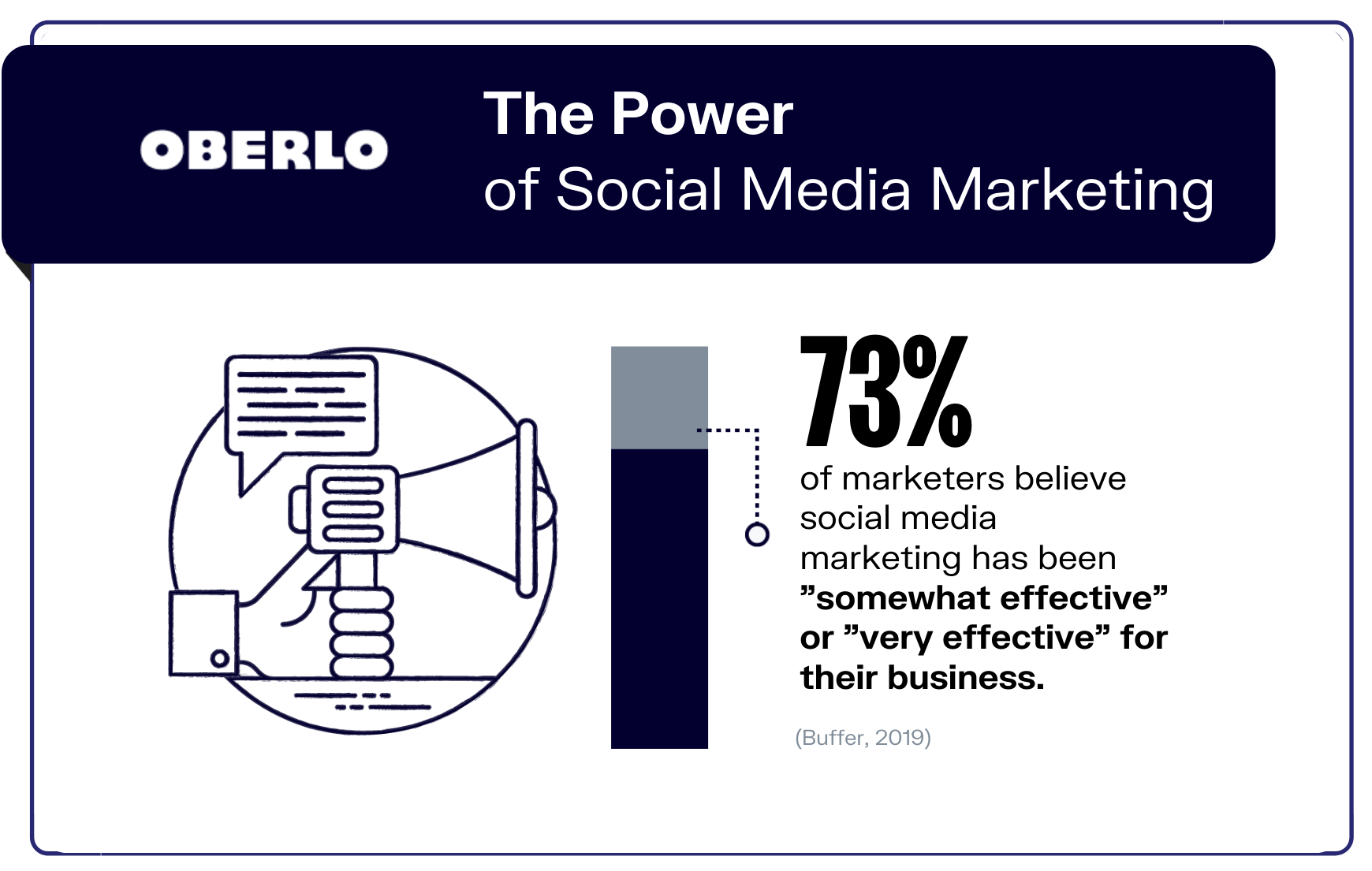 Source: Oberlo 

In this age of the Internet, social media marketing is one of the most effective and economical methods of promoting your business in front of the world. It is one of the most favorite places to display your products and establish connections with people. Let's see some interesting statistics that explain the importance of social media marketing.
Social media is significant for any kind of business today, and do you know why? Because people spend most of their time on different social media platforms. The average person, especially GenZ, spends  3 hours a day on social media.
Globally, over

3.6 billion

 people are active on social media, which will soon cross 4.41 billion by 2025.

The popular

social media platforms

 ranked based on the number of active users are Instagram, Facebook, YouTube, WhatsApp, and Facebook Messenger.

Facebook is the most used social media marketing platform. Here we have presented popular social media platforms across the globe.

Facebook: 2.740 billion (holds the number one position )

YouTube: 2.290 billion (popular video sharing platform)

Instagram: 1.221 billion (most-used image and video sharing platform)

Snapchat: 498 million (famous instant messaging app)

Pinterest: 442 million (image sharing site)
       4. Over 69% of brands admit that their major objective behind social media marketing is  
           to boost brand awareness, while 52% of the brand's goal is to drive website traffic.
        5. Approx. 58% of B2B companies are using social media to communicate with  
             customers directly.
The above social media marketing statistics clearly reflect that brands should now start to harness the power of these popular social media platforms, or else overlooking them can hurt your brand in the long run.
Social Media Marketing Trends that Won't Work
In social media marketing, brands need to implement emerging strategies to get fruitful results. Every new year, new social media trends and ideas come out that directly impact your marketing game. Consequently, other trends and strategies businesses are using might become obsolete. Here we have come up with some trends that won't work in 2021 and beyond.
Tie-up With Celebrity Influencer
We've recently seen an increase in companies and brands using celebrities to advertise their products. For instance, Kylie Jenner makes $ 1 million in product endorsements each year. But this trend is no longer appealing to brands because now they are focusing more on micro and local influencers consisting of 3000- 10000 followers.
Hootsuite stated that trust in popular celebrity influencers is reducing because people now trust products and services recommended by family, friends, and colleagues. It means people care about near and dear one's suggestions rather than celebrities.
Native Videos
Indeed, video marketing is still popular, but people are not interested in watching native videos. Instead, they find high-quality and straightforward embedded videos more engaging. In addition to that, smartphone users are increasing and keeping up with the fast pace of consumer's choices; brands need to focus on high-quality content with an attractive design suitable to all smartphone users. Along with smartphone videos, live video will also stay in demand, but we will discuss it later.
Non-strategic Chatbots
In the previous year, we have seen more and more businesses leveraging chatbots to automate customers' general queries. But installing chatbots on your website and app is not enough; you need to focus on strategic chatbots that make communication easy with customers and build customer engagement.

Average Advertisement Content
As brands compete for advertising space and consumer engagement, these findings are particularly pertinent for small businesses and brands with limited resources. Only 8% of consumers believe that ads are relevant to them. Brands are going to have to increase their focus on providing cross-platform, high-quality content in terms of video, graphics, design, and copy as they seek advertising space and consumer interaction.
Promotional Posts
"Content is king" to establish engagement with customers. Earlier, social media marketers only used promotional taglines and content, but now they need to pay attention to come up with unique content and attractive hashtags. Simply bombarding content and promotional lines are not effective anymore.
Consumers want to communicate and engage with brands that provide personalized content, and they feel appreciated. It means, brands need to build meaningful connections with customers in order to enhance brand awareness.
Social Media Marketing Trends that Dominate in 2021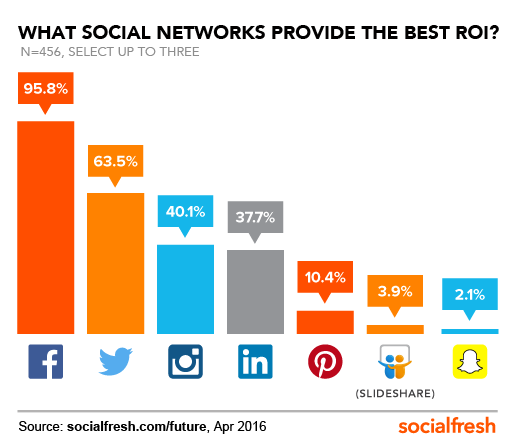 Source: Social Fresh                 
Popular social media networking such as Facebook, Instagram, and Twitter have quickly changed their algorithms; hence brands need to consider these trends because more than 57% of customers find products on these platforms. So without wasting time, let's acquaint ourselves with the emerging trends here.
Rise of Live Streaming
Earlier, in 2016, Facebook came up with a live streaming feature, but coming back in 2021, other social media marketing platforms such as Instagram, YouTube, and Twitter also introduced that new feature. According to Media Trix, the streaming industry is projected to reach $124.6 billion by 2025.
Now you must be thinking about why people prefer live streaming and why it is an emerging social media trend? The simple reason is, live streaming has the potential to record videos and enables people to engage with the content quickly as they never envision if it was a pre-recorded video.
Live streaming offers so many advantages that it's no wonder that more than 35% of marketers use it as part of their social media marketing strategy. Restaurants are leveraging this Instagram feature to post behind-the-scenes activities. If you don't use this powerful social media trend, you might leg behind in the race.
Implementing Chatbots
Today, social media is not all about likes, comments, and followers. Marketers are using it to build customer engagement and boost brand awareness. Earlier, chatbots were only used by news and financial institutions websites, but now you can see every website has integrated chatbots to connect with customers personally and enhance customer support.
AI-powered chatbots have indeed revolutionized the way customers interact with brands. This chatbot collects the important info of customers and provides them instant support in their entire purchasing journey.
Well-known websites such as HubSpot, Salesforce, Amazon, etc. leveraging chatbots to assist customers. In addition to that, beauty and skincare websites such as Nykaa, MyGlamm, and VissBeauty.com use chatbots to deliver a personalized, braided, and intelligent chatting experience.
Video Content Will Keep Growing
Videos are engaging, short, and easily shareable pieces of content that can convey the message more effectively. Consumers love to watch videos most because it's entertaining and gives them a feel. As per HubSpot, video content comes second on social media due to several reasons, such as
Informative

Best for SEO

Allow brands to send information in a personal way

Boost conversions
Various types of video content and formats exist; brands can use any one of them to retain customers and generate revenue.
Personalization Is Of Paramount Significance
Creating user-generated content is necessary to attract maximum eyeballs. Earlier, marketers only used personalization strategy in email marketing, but now this concept is also carried forward in social media marketing strategy to connect with the right people at the right time.
Offering a tailored experience is becoming important, here you can take an example of powerful campaigns like Spotify, Netflix, Amazon, etc. These brands are providing extremely personalized experiences to customers based on their preferences.
In a nutshell, personalization is a hot-shot trend that allows brands to convey the message based on their preferences and needs.
Social Commerce Continues to Grow
Social commerce is the new way for brands to sell their product. Social commerce sells goods via social media networks, such as Facebook, Instagram, Pinterest, and Twitter. Shoppable posts have become a mainstream channel for online buying and selling.
Shoppable posts are slightly different from original ones because these posts include buttons such as "Shop Now," "Buy Now," etc. All you need to set up an Instagram, Twitter, or Facebook Business Account to get started.
Facebook was the first social media platform to launch the "Shop Now" button on their website, and now you can see Instagram also has launched this feature where customers can make purchases without leaving the app.
Brace Yourself to Stay on the Top of the Trends
We suggest that you set up your brand's presence on social media to stay on top of their changing trends and keep up with the latest technologies and practices. This will keep you ahead of the game and help you be able to adopt the latest methods to keep your brand current.