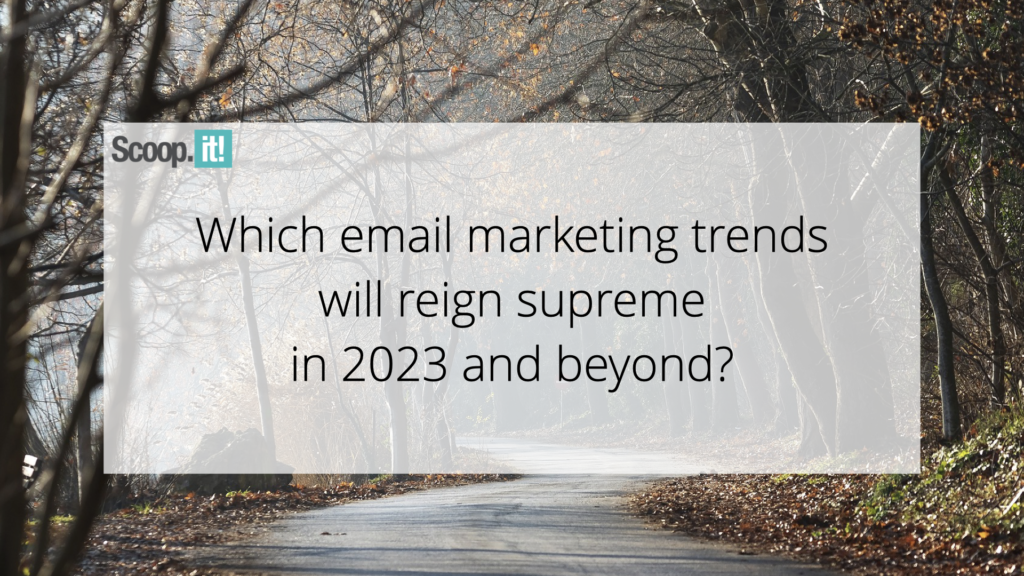 Interactivity, hyper-personalization, and increased focus on customer data security hit the right chord with the email subscribers in the last year. In the coming years, we will witness some new trends entering the world of email marketing. If you are wondering about the trends that will pick up pace in 2023, you are at the right place. Read on…
Brands will be more open to adopting BIMI
Brand Indicators for Message Identification (BIMI) is a new standard that allows companies to display their logo in the subscriber's inboxes. It not only builds trust in the subscriber's mind but also helps in minimizing the spoofing or fraudulent emails. Moreover, it enhances email deliverability and sender reputation.
Here's how Wayfair has employed BIMI in their emails. The recipient will instantly recognize who the email is from which will increase the open rate and subscriber engagement.
In 2023, more and more email clients will support BIMI or consider supporting it. This will make it a promising trend for all email marketing professionals.
Source: BIMIGroup.org
Customer Data Platforms will be extensively used
Marketers are compelled to use cross-channel customer data due to sunsetting of third-party cookies, Apple's Mail Privacy Protection, and App Tracking Transparency. But the problem with using this data is that it is scattered across different databases that are out of sync.
Customer data platforms offer a solid solution to this problem. They aggregate the customer data in a single repository. Consequently, it becomes a breeze to clean the data, control access to it, and mobilize it for usage across the diverse channels. It will mean better segmentation, hyper-personalization, and smarter automation for email marketers.
Source: cdp.com
Modular email templates will be more popular
A modular email template consists of a number of blocks that serve a definite purpose. You can move these blocks according to the type of email to be sent. Marketers are adopting this approach because of the following reasons:
Better flexibility
More creativity
Enhanced branding
Consistency in the email communications
Time-saving and 2x faster email production
You can rearrange and reuse the modules in as many emails as you want without any need to hard code the emails from scratch. So, you don't have to worry even if you have too many emails to be deployed in a week. Modular emails have got your back.
For example: Take a look at the template below…
With modular email template blocks, you can replace the email body 1 section with different versions as shown below:
Strike the right balance between promotional and educational emails
Often, marketers get too busy promoting themselves and their products through emails. It can get boring and overwhelming for the readers. This can be detrimental for your email campaign performance and deliverability. The key to keeping the subscribers engaged is to strike the right balance between marketing and educational or entertaining emails. Conversions are important but it is equally important to increase brand awareness and educate the readers.
A/B testing will earn more traction
There is a great deal of information available on the Internet about A/B testing and its best practices. Many marketers are using it to optimize their email campaigns and leave a lasting impact on their readers. In 2023 and the years to come, marketers will try their best to deliver a delightful experience to the subscribers by testing different parameters. Moreover, according to the financial situation at the moment, A/B testing is a cost-efficient way to generate more revenue from the budget.
A/B testing will not be limited to the marketing emails but extend to automated emails too.
2023 will be the year of non-gated content and empathetic tone
Brands should be able to generate leads as users are interested in their product rather than "provide your email – get something in return" approach. So, in the days to come, users should be able to access your content whenever they are looking for information. In the end, empathy wins over everything. You certainly don't want your content to come off as clickbait. Earning the subscriber's trust is what matters.
Email localization will be imperative
So many brands are going global these days. It means that emails must be drafted keeping in mind the different cultures and language nuances. Just translating your emails won't be enough. You will have to localize the content according to the cultural beliefs and language differences. Doing so will also contribute to creating a feeling of inclusivity and accessibility in emails.
Here's a table that shows the differences between the color psychology in different regions:
Social media will emerge as an effective channel for email list building
Brands will have to discover new ways to build their email lists. One such channel will be social media. In 2023, many companies will use the power of Facebook, Twitter, LinkedIn, and Instagram to get more subscribers on their email list.
Not every list has to be segmented
Undoubtedly, segmentation is one of the best practices to look forward to. However, it is important to weigh its advantage over the monetary investment it takes. You can do away with segmentation if it takes too much of your resources and adds to your financial burden. Brands will, of course, continue to send mass emails even in the years to come despite the rising popularity of personalization.
Lead nurturing strategy will have to be more concrete in the future
In 2023, your focus should be to build better customer relationships and deliver value to them. Invest in a solid lead nurturing strategy backed by machine learning and artificial intelligence. Consider predictive analytics and lead scoring models to approach the readers with personalized communications. It will help in bringing higher revenue on the table while boosting brand loyalty and customer retention.
Wrapping Up
Marketers strive to bring freshness to their subscribers' inboxes every time they are planning an email campaign. So, make sure you incorporate these trends or at least some of them in your emails this year. Which one, in your opinion, is the most promising trend to look forward to? Do let us know in the comments below.