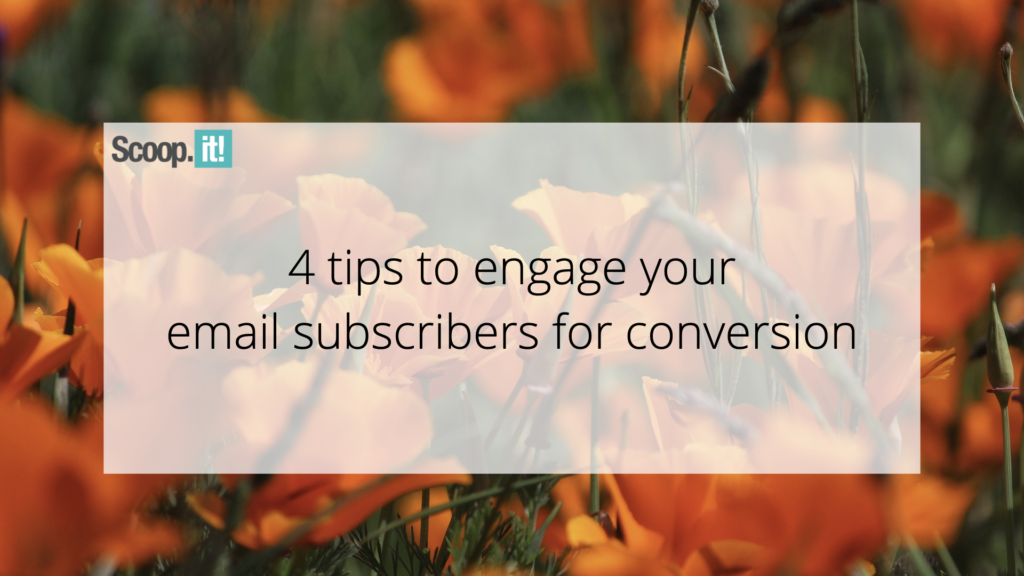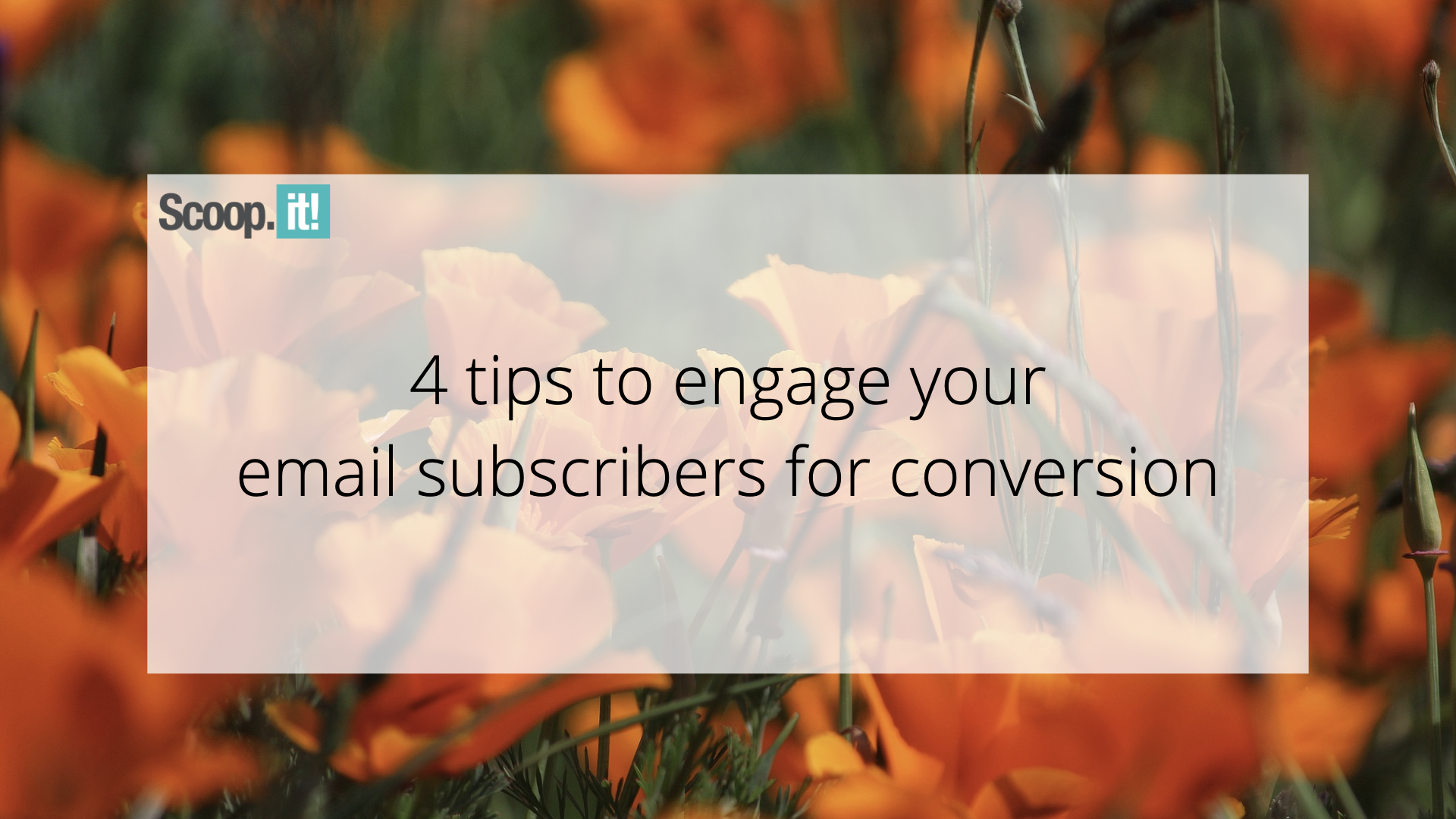 Your email list is one of the most important elements that can help you boost your conversions and grow your sales.
Like contact numbers, email addresses are very personal information. So not everyone would let you have access to it.
This means that anyone who gives you their email addresses is genuinely interested in your business. They really want to know more about your business, stay updated about your offers and other relevant information through your newsletters.
That's why they don't mind submitting their email addresses to you. This itself makes them potential customers of your products and services. So if you want to convert these potential customers to sales, you have to keep them engaged and interested in your business.
But how do you do that? Let me explain.
When your users give you their email addresses, they give you permission to send them information related to your business.
And since you can use their email address to land right in their inbox, your message can have their undivided attention. This means that through email marketing, your message delivery becomes super efficient.
So you can send them details about your new launch, an upcoming sale, giveaways, make an announcement, or anything that you want them to know about.
This in itself is a great way to generate excitement, boost website traffic, and increase your sales. But for all that to happen, you first have to ensure that your users are reading your emails and engaging with your content. Simply landing on your user's inboxes doesn't mean that they will read your emails.
To make your email marketing strategy work, you have to have a strategy that'll help you convince your users to open your emails and engage with them. So how do you do that?
In this post, we'll discuss a few easy ways to engage your email subscribers to boost your conversions. So let's get started.
1. Use Exciting Headlines
Your headline is the first thing that your users will notice about your emails. It's one of those elements that'll help your users determine whether or not to open your email.
By using a powerful and exciting headline, you can instantly grab their attention and convince them to click on your email.
If your headline isn't an exciting one, chances are that your users will ignore it, delete it or even worse, mark it spam.
If you don't want that to happen, make sure to create strong and attention-grabbing headlines that'll get your users to click on your email.
A good headline also helps you set a tone for the rest of the email and create a sense of anticipation for your readers. So they quickly open it to see what message it includes. If you're not sure what type of headlines to use, here are a few examples for inspiration.
Unlock Big Discounts Now!
Ready to Make Positive Changes? Here's how to Make it Happen
Surprising Answers Found in Your Emails
2. Leverage Storytelling
Credits: Email Octopus
The next brilliant way of capturing your reader's attention is through storytelling. Storytelling is a powerful way to create an emotional connection with your users. It enables the reader to remember your message more vividly and helps them engage with your brand better.
But to make your storytelling strategy more effective, make sure that your stories are relevant to your target audience. Try to create a narrative that will appeal to the readers and will make them feel connected to your brand.
You should also use visuals to help illustrate the story. This can be in the form of images, videos, gifs, infographics, etc.
3. Incentivize Your Readers
Another very good way of engaging your readers is by incentivizing them. Everyone loves freebies. And offering them to your readers can be a great way to engage them and boost your click-through rates.
But how do you incentivize your readers? There are many ways of doing that. For example, if you're selling a product online, you can probably offer product samples or an early-bird discount to your users.
You can also announce a reward to anyone who refers a friend to your store. Another idea could be to offer exclusive access to content, early access to new products, etc., to get your readers excited and engage them with your business.
4. Personalize Your Emails
The next amazing way to boost user engagement through your emails is through email personalization.
Email personalization is the process in which you customize your emails with the recipient's name, location, or other relevant information. Seeing this information itself can grab your user's attention and encourage them to read your emails.
But you don't have to limit yourself to using just the names, locations, or date of birth of your users. You can even take an extra step to customize your content to make them more valuable for your users. To make this trick more efficient, track your user's behaviors and preferences and then utilize it to create content based on this information.
For example, say one of your users browsed for a specific product on your online store but, for some reason, didn't buy it. Now you can use email personalization to convert this user.
Send them an email talking about how the product can help them solve their problems or remind them to continue buying that product. You can even send them a discount coupon to buy the product. This will instantly rekindle the user's interest in your business and might even convince them to convert.
Conclusion
Email marketing is one of the most powerful ways of boosting your conversions. But the best results come only when you can get your emails read by your subscribers.
So try to be creative with your emails and know the right time to send them. By sending them at the right time, you can increase the likelihood of your emails being seen, read, and acted upon.
The above tips are a few easy ways to ensure that your emails are read. Do try them out and let us know if it works for you. We would love to hear from you.