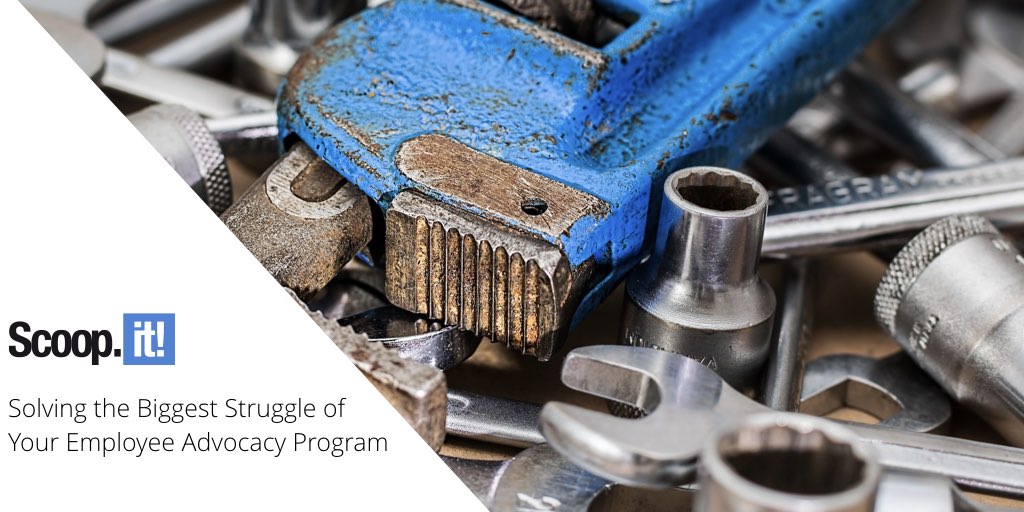 Meta: Simplifying your content curation streamlines your employee advocacy program and takes the heavy-lift off your social media team, too.
One of the hardest parts of executing a successful social media strategy and employee advocacy program is content curation.  
It's incredibly important to share quality third-party content to your followers in order to keep them interested in you, grow your followership, and remain a valuable source of information. Anyone could share content about themselves, but finding quality content that's relevant to your target audience on a frequent and consistent basis can be extremely challenging.
"For me, this was the biggest challenge to running [an employee advocacy program]," said Kristen O'Neill, Corporate Social Media Manager for TransUnion in a webinar. "[It requires] constantly populating a platform with fresh content that's going to be relevant to our many users."
An employee advocacy program is a huge advantage to your social media strategy. People trust messages coming from your employees more than they trust messages coming from your brand. In fact, according to the MSLGroup, messages shared by employees are reshared 24x more frequently than those same messages coming from a brand account.
Read More