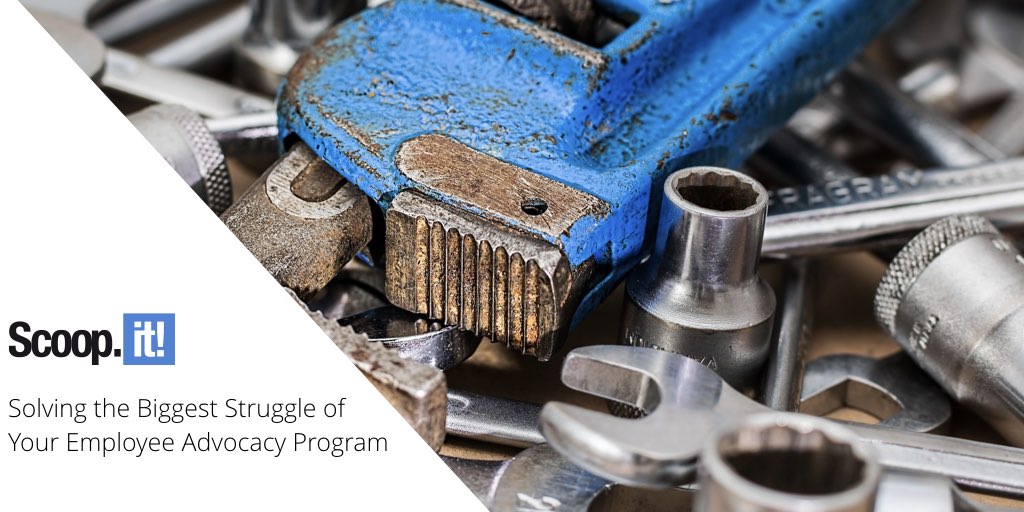 Simplifying your content curation streamlines your employee advocacy program and takes the heavy-lift off your social media team, too.
One of the hardest parts of executing a successful social media strategy and employee advocacy program is content curation.  
It's incredibly important to share quality third-party content to your followers in order to keep them interested in you, grow your followership, and remain a valuable source of information. Anyone could share content about themselves, but finding quality content that's relevant to your target audience on a frequent and consistent basis can be extremely challenging.
"For me, this was the biggest challenge to running [an employee advocacy program]," said Kristen O'Neill, Corporate Social Media Manager for TransUnion in a webinar. "[It requires] constantly populating a platform with fresh content that's going to be relevant to our many users."
An employee advocacy program is a huge advantage to your social media strategy. People trust messages coming from your employees more than they trust messages coming from your brand. In fact, according to the MSLGroup, messages shared by employees are reshared 24x more frequently than those same messages coming from a brand account.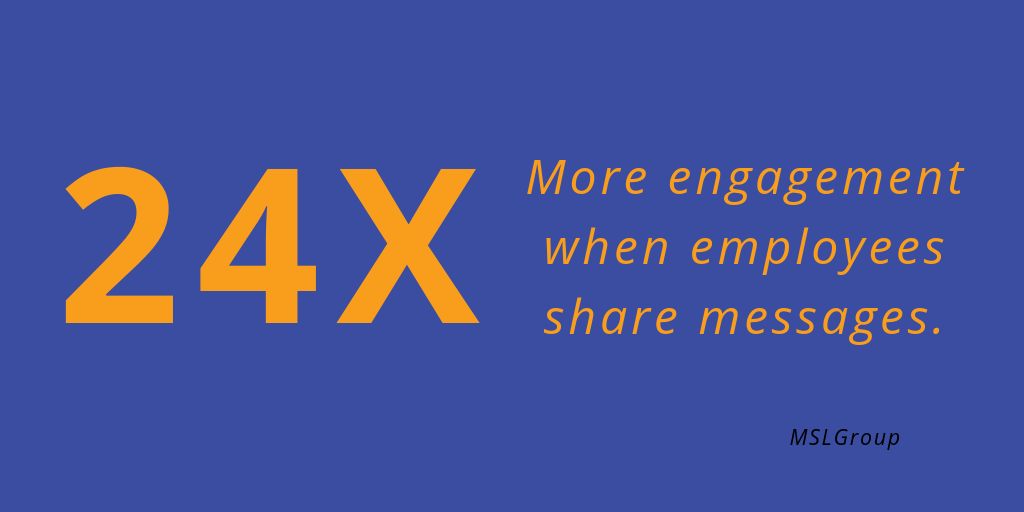 So how can you simplify the content curation process? How can you provide valuable content to your social media followers and the members of your employee advocacy program, but make it and less time-consuming?
Don't Skip Out on Content Curation
Content curation for your social media presence differs a bit from your employees' social presence.
For your brand accounts, you want content about your industry trends and challenges as it relates to your customer's needs. And this same content can be shared by your employees, but you also want to curate content that is more specific to them and what they do.
For example, say you work at a marketing firm. Of course, you can curate content on marketing trends and challenges, but your colleagues in Human Resources may want to share some content specific to HR trends and challenges, too. It makes sense for them to share this content because it's specific to them and helps them build out their personal brand and social media presence. But it wouldn't make sense for your brand accounts to share this same content.
Or perhaps you work at a global organization. For example, if you have offices in London and the U.S., you might want to curate content from publications in the UK and the States to separate business units. Finding content for multiple geographics and interests can be difficult, and curating content for your employees in this way makes it even tougher.

But there is a way to make it easy and save you a ton of time.  
Make Content Curation Easy
Instead of scouring different industry publications for new content, subscribing to a dozen newsletters, and reviewing Google News, you can get a tool that does this for you.
With Scoop.it, all you need to do is enter search terms for the type of content you want. You can specify which publications you want the content to come from, which keywords are important to you, and you can blacklist specific sources of content, such as a competitor's blog.
You can use Scoop.it as a content curation tool, but also as a research tool to build out your content calendar, and as a public relations monitor to see your brand mentions in third-party content.  
How Content Curation Works With Employee Advocacy
Once you have your content curation process figured out, you need to feed it to your employees. An employee advocacy tool like GaggleAMP can help with that.
Using GaggleAMP's integration with Scoop.it, you can suggest content you'd like your employees to share, and on which social media platforms you'd like them to share it. This can all be done quickly using  GaggleAMP's Chrome extension, email notifications, Slack integration, or integration with marketing automation platforms such as Salesforce.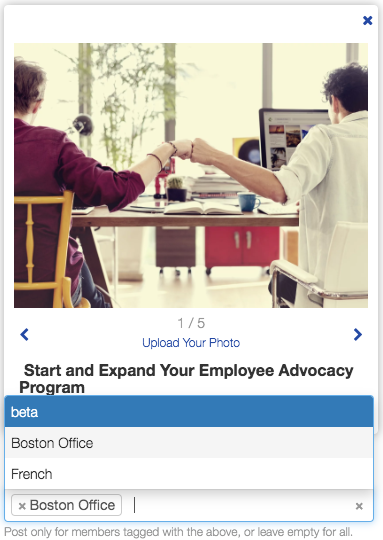 Using GaggleAMP's tagging feature, you can also segment your employees by department, geographic location, and more. This way, you can suggest content to only the groups of employees you want to suggest it to. If you want all your employees to share a blog post, then don't use the tagging feature. If you want only your Sales department to share a blog post, then only tag your Sales department in your share content suggestion.
By streamlining your content curation process with Scoop.it, and integrating it directly to your employee advocacy program, you can grow your social media presence while mitigating the heavy lifting.