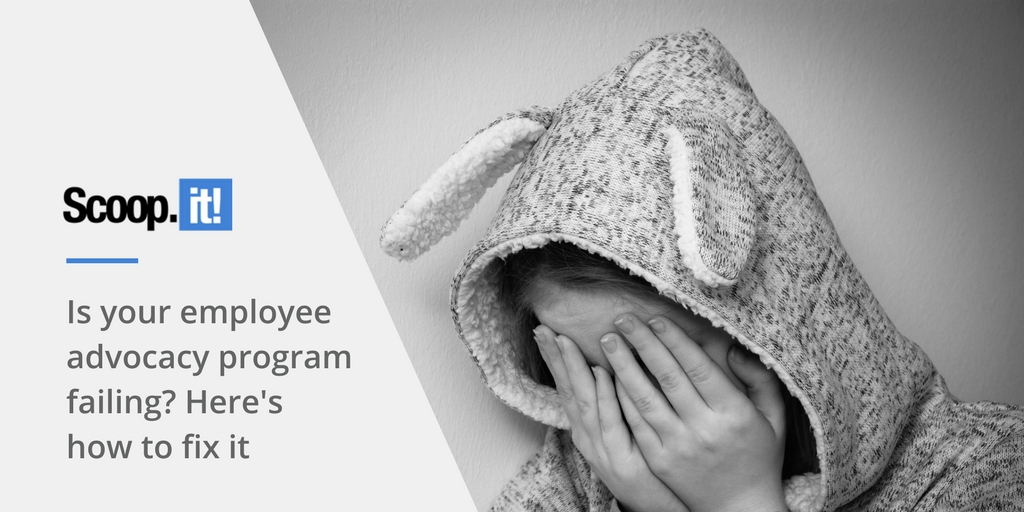 "Why the hell don't my co-workers share any of my content"? As a marketer, you probably asked yourself that question at least once.
Get your colleagues to share corporate content is indeed tricky.
Last year, we surveyed 1000+ marketers and here's what we found out: only 20% of them managed to get their colleagues to share their content on a regular basis.
Yes, only 20%.
In other words, most companies fail at launching and maintaining a successful employee advocacy program.
Employee advocacy initiatives make your company perform better
Here's a quick reminder of what employee advocacy is. Marketing specialist Dominique Jackson simply defines it that way: "Employee advocacy is the promotion of an organization by its staff members."
I definitely like Sociabble's approach to defining employee advocacy and the challenge it represents for companies.
This is not a simple trend. Employee advocacy initiatives have been expanding in the past few years, and there is no sign of a turnaround. "The interest in employee advocacy has grown by 191% since 2013″ says SproutSocial.
If you do a quick query on Google Trends, you can see that the interest in employee advocacy is definitely rising.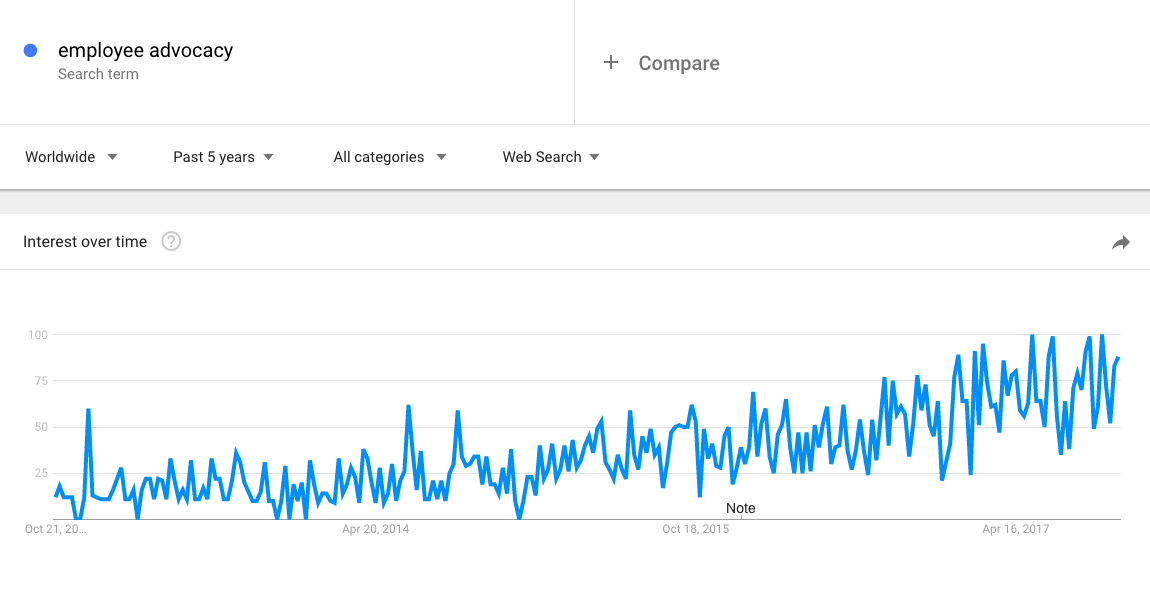 According to JEM consulting's state of employee advocacy, 82% of marketers have an employee advocacy program in place in 2017 and among those who don't, 26% plan to launch one within the next year.
Ok, that sounds very interesting but what benefits can you expect from employee advocacy?
I found a few data points you might find interesting: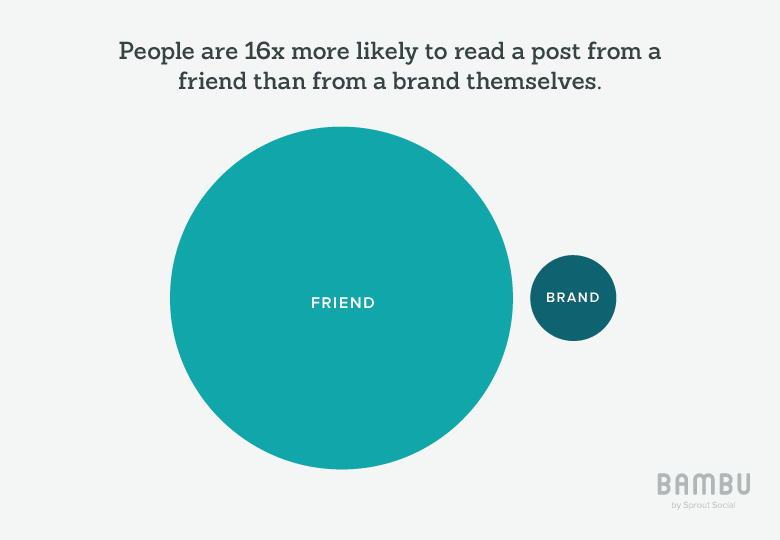 Content shared by employees have a 2x higher engagement versus when shared by a company

Salespeople who regularly share content are 45% more likely to exceed quota (Source: LinkedIn)

Leads from employee advocacy are seven times more likely to close than other forms of leads.

Customers referred by an advocate have a 37% higher retention rate. (Source: Bambu by SproutSocial)
Overall, companies empowering employees to share content just perform better. It's a fact. 
So how do you make it happen?  The key here is that sharing company content only is not enough. You need 3rd party content. You need to curate.
In a recent post, Sociabble puts it this way: "it's important to draw in content from third-party sources (such as blogs written by industry commentators); content that your employees will be genuinely interested in, that relates to what they do, and that they will want to share with their own connections. "
What is content curation?
As we like to say, "Content curation means finding the most relevant information on a given topic and presenting it in a meaningful way for your audience." 
In other words, " A content curator cherry picks the best content that is important and relevant to share with their community" says content curation influencer Beth Kanter.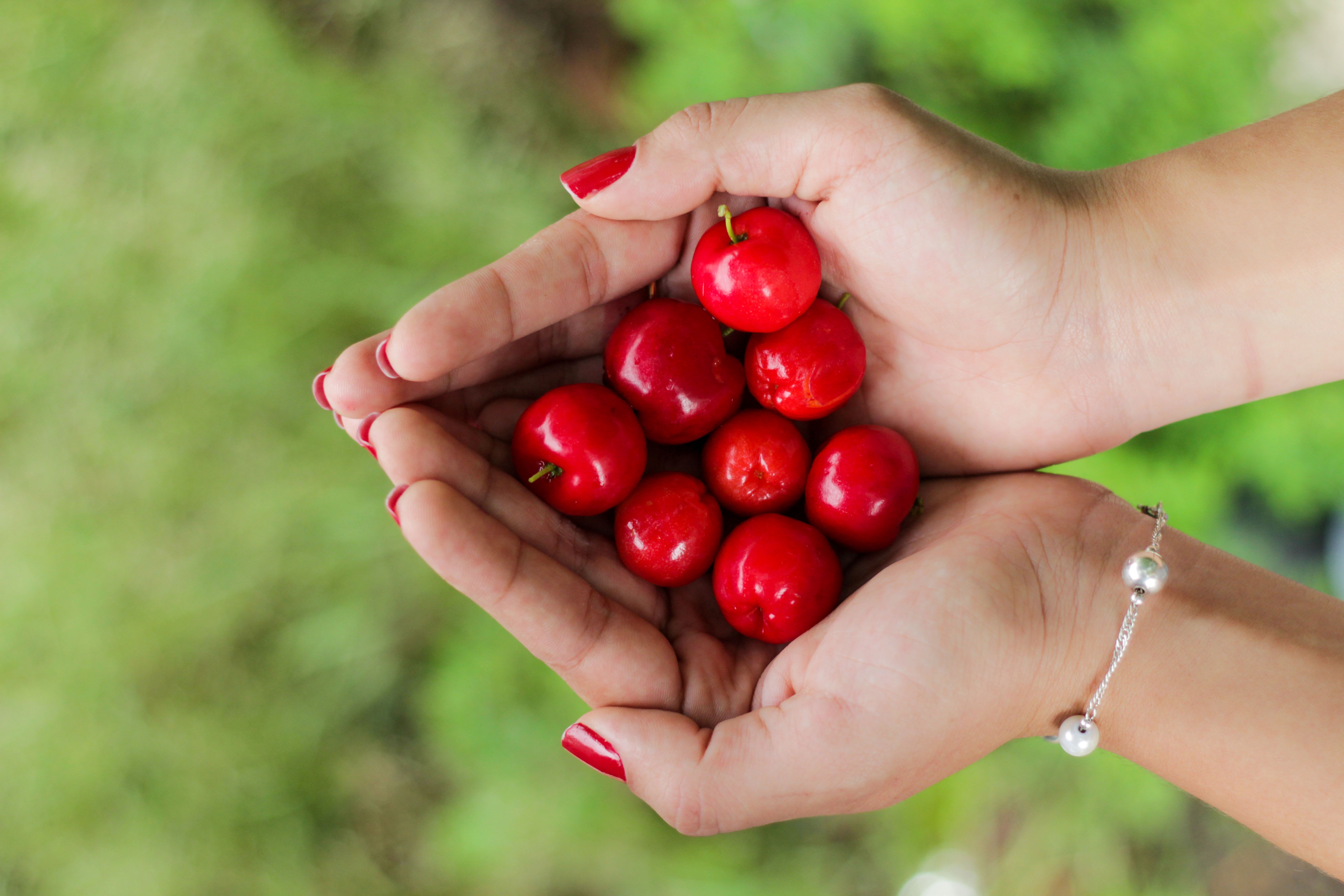 Everyone knows that the benefits of curating content are proven. Just to mention a few of them, content curation helps you:
If you want to know everything about content curation, its different formats, benefits, and methodologies, we wrote a complete guide on the topic. Download your free copy!
I know. That sounds great but you want to know how content curation steps up your employee advocacy game, right?
Yes, content curation is the key to a successful employee advocacy program
So how to implement this? Well, like any channel that's sustainable in the long run, it won't be easy. You need a strategy.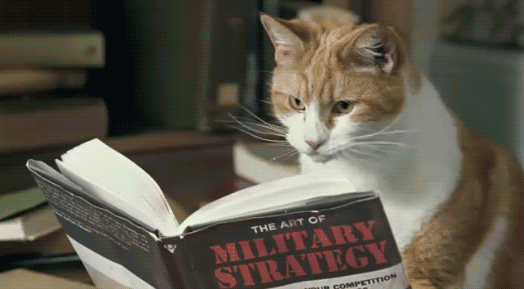 But the good news is, we are here to help you get started. For your employee advocacy program to succeed, it needs the right content, at the right time, with the right mix.
We decided to partner with our friends at Sociabble to help you improve your employee advocacy and social selling initiatives: watch the webinar replay!
Here is what you'll learn:
Why having a well-defined content strategy is important for your business

How third-party content fits into your content strategy

Impact on advocacy and social selling

Maximizing ROI of your content

Standardizing content curation throughout a global organization
You will also hear all details of the success story of a company who decided to start boosting its employee advocacy results through content curation!