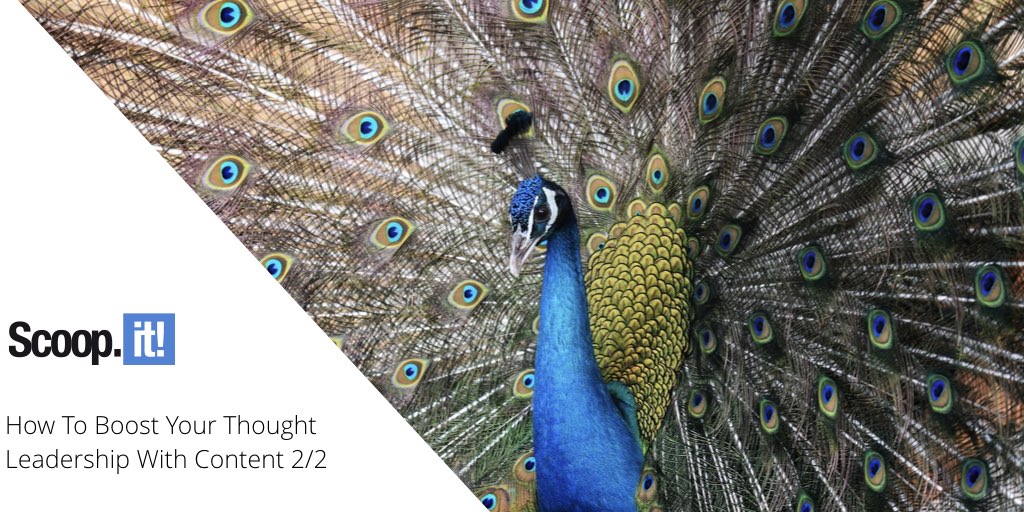 X tips on building your thought leadership with content marketing
If you're ready to infuse more thought leadership into your content, here are some fundamental tips to get you started.
Choose your angle
With standard content marketing, you share tips, guidelines, templates, checklists, and other resources to help your audience achieve a certain goal or solve a problem at hand.
By adding thought leadership, you add your own voice, experience, and values. You add something that no one else could copy or replicate successfully.
To be able to do this, you need to know the angle you want to approach your industry from. It's something that you deeply care about.
What do you believe in? What are you willing to fight for and speak up about?
For Basecamp, it's the idea of calm work, one that doesn't spill into anyone's personal life (they even work four days a week during summer).
Another great example having an angle comes from First Round Review. It's a magazine (more precisely, nine magazines) run by First Round Capital, a venture capital firm.
As they've said in their manifesto, they "believe that there is powerful, untapped knowledge out there that can transform the way people build technology." They go on by adding three guiding points of their content:
They get out of the way and let experts speak directly to their audience about what they believe is most important
They serve up tactics their audience can use today to change their companies and careers
They'll never be boring
They say they've launched The Review to cut through the noise. That's their way of saying: your time is too valuable, and we'll never dare to waste it.
They've taken an angle: they focus on sharing insights from the best in the field in a no-fluff way. When you look at their magazines, you can see that angle in action.
The key question is: what's your angle?
It doesn't have to be dramatic or controversial. Think about what your product or service stands for—the problems it solves—and dig through the underlying reasons for it.
For example…
If you're a real estate firm, you're taking out the stress of buying and selling homes
If you're a marketing agency, you help small companies impact an audience that matters to them and turn them into loyal paying customers
If you're a bookkeeping software, you're helping freelancers and companies know where their money is going
If you dig deeper into what lies behind these problems, you get:
The fear of losing a lot of money (or all of it!) in the process of selling a home for the first time
The risk of not being able to pay employees and keep the company afloat if you don't attract enough revenue
The lack of control over money
These are powerful feelings, and you can tap into them by talking about them in your content.
Define your schedule and consistency you can stick to
If you can create thought leadership content every week, that's great!
But if you can't, and that kind of approach would add hours to your workweek that's already too packed, you'll end up with two issues:
The content you create will be of low quality
The longer you keep doing it, the less you'll like the process
So instead, find a recurring pocket of time when you're most likely to be rested and inspired to share new thoughts and ideas.
This may be after a weekly meeting with your team, after you read new industry research once or twice a month, or after a longer weekend when you've had more time to think.
Doing this consistently is more important than doing it often. Twice a month is better than every day for a week and skipping an entire month after. Start with something realistic for your schedule and build up from there!
Leverage current events and trends
The best thing about creating thought leadership content is that you don't need to keep coming up with insights out of thin air.
Your industry is already full of them, and it's up to you to make the most out of them.
Here are some triggers you can leverage for thought-based pieces of content:
New data about your industry that you can distill, comment on, and start discussions around
Timely events, like conferences, awards, and launches
Changes in regulations, rules, and general ways things get done
Seasons, holidays, and more
Build out a rolling calendar of events that happen every month, quarter, and year, so you'll always have an overview of what's coming. A blank page will never be a problem again!
Make the most of curated content
Think that curated content is only about sharing other people's content on social media? Think again!
Content curation can be a powerful tool in your thought leadership content efforts in a few ways. Here's how Scoop.it can help!
First, you can use Suggestions to easily monitor new content around your topic of interest. This way, you can react to it in a timely manner with your thought leadership piece of content:
You can build out entire content hubs that you can publish along with your thoughts on them as a separate page or a newsletter, or use it as a source of social media posts you want to share:
Finally, you can organize and schedule all of your curated content in Scoop.it's publication calendar.
If you've developed a list of key dates and events in your industry as mentioned in the previous step, this visual overview will help you ensure you're covering them with your thought leadership content:
In other words, you can often rely on existing content to create something your audience will want to read instead of developing an opinion piece from scratch every time.
Get your employees on board
Finally, remember that your employees already have powerful online relationships on their own, outside of your company.
Their combined networks can often exceed your company's influence and reach, so make it easy for them to share your thought-based content pieces—and empower them to develop their own!
Employee advocacy can help with lead generation, sales, content distribution, recruitment, and communication efforts.
By organizing all of your content, both original and curated (Scoop.it helps with this!), and integrating it with the platforms your employees use, you'll take your thought leadership to the next level.
In Scoop.it, you can do this with the help of:
Content suggestions, including filters such as content age, relevance, and format
Topic pages and tags
Integrations with Mailchimp, GaggleAMP, Buffer, and more
When your employees have a simple process of sharing your valuable content and adding their own thoughts to it, they'll be happy to do it.
Be a thought leader thanks to content marketing
Remember: the angle you choose for your thought leadership is something you've already built your product or service on.
It's what attracted your employees and customers to you. It's what you're already communicating with the solution you're providing to your audience.
So make an extra effort to build it into your content marketing and develop a clear message that you want to be known for.
As a result, you'll create a unique position in the market for yourself—the one that no competitor will ever be able to copy.