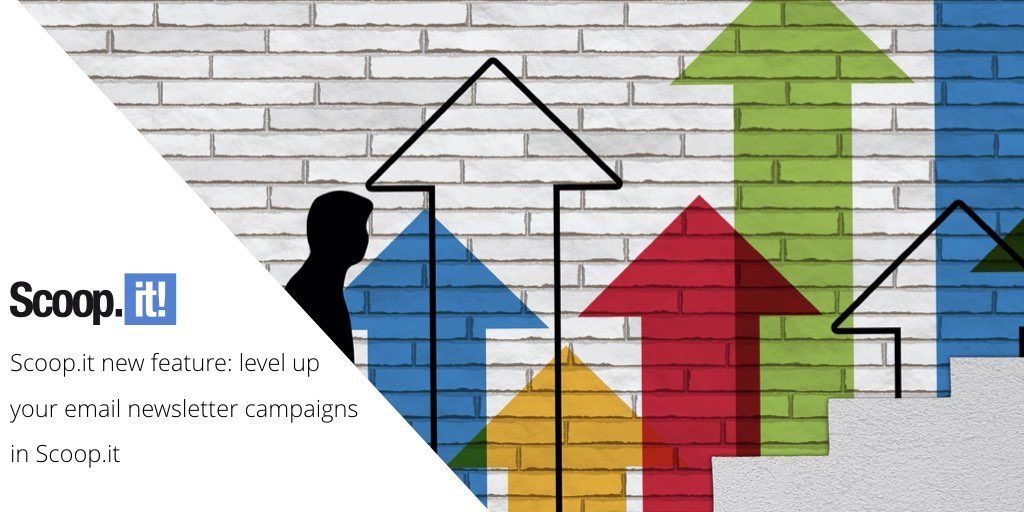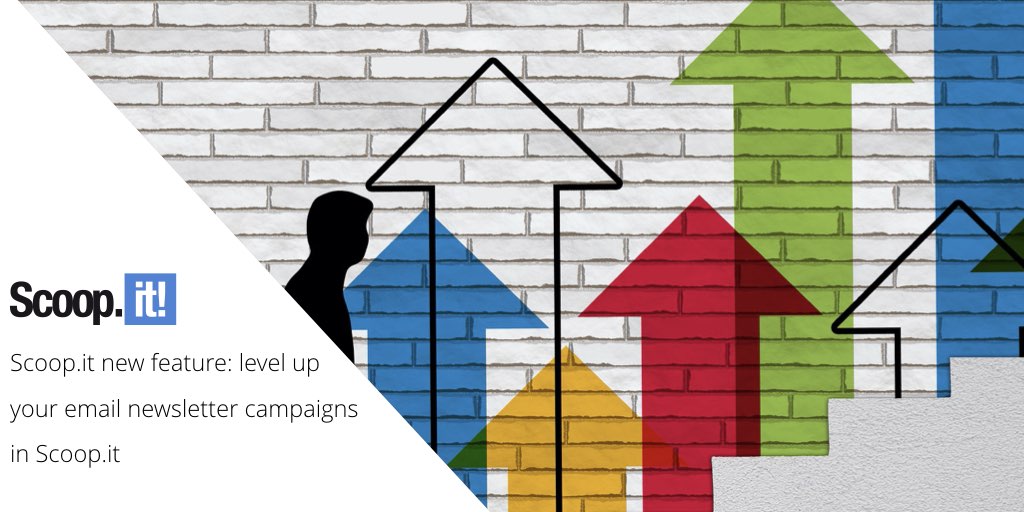 The way we feel about newsletters here at Scoop.it was never a secret.
Some platforms diminish your reach so much it can destroy your business if you rely on them (looking at you, Facebook), and others get entirely wiped off the face of the planet (looking at you, Google+).
This dynamic will never end—platforms will always keep emerging and disappearing.
But the one thing you will always have control over—instead of being at its mercy—are emails.
Our inboxes are a private, protected space and unlike with hundreds of accounts we're happy to follow on social media, we only let the selected people and companies into our email inbox.
This is why we're thrilled to introduce you to our updated Newsletter feature in Scoop.it Enterprise. In this post, we'll show you around and cover some essential ways you can make the most out of it.
Curate and manage your newsletters with ease
Maintaining a regular newsletter often becomes difficult because you run out of things to say and content to share. Content curation can help you bypass that challenge for good.
Think about this: members of your audience want to excel in their jobs, but they already have too much to do and catch up with. A curated newsletter brings them the best content there is in your industry, enriched by your expertise and insights.
In other words, you can maximize the impact of your email newsletters with curated content by becoming an irreplaceable source of valuable knowledge.
Here's how the updated Scoop.it Enterprise helps you do exactly that.
In the Newsletter section of your Scoop.it dashboard, you'll see all newsletters you've already sent. You'll have several options from here:
Use one of the existing newsletters to create a new one
Create a newsletter from a template we've created for you
Create a template yourself
When you select a newsletter to edit or a template to work from, you can start adding the content you've curated across your topics.
To make sure you never send the same piece of content twice, make sure to tick the 'Show only posts that have never been published in a newsletter' option.
Then, you can add your scoops from across all topics or a specific one, as well as enter a search query to further filter by keywords in titles.
To view and manage all of your sent and scheduled campaigns, you can now simply head over to the Send my newsletters tab. You'll see the campaign title, recipient list, send date, and status:
The green New campaign button will take you through the newsletter creation process from scratch and allow you to set all your email campaign parameters you just saw above.
This includes campaign name, recipients, and send date, as well as your sender name and the email address your recipients will be able to reply to:
Run account-based marketing (ABM) campaigns
The most exciting upgrade you get to enjoy: creating your own recipients list.
You can engage any audience you have with curated newsletters, and this applies to your internal audiences just as much as your external ones.
In the Recipients section of your newsletters in Scoop.it, you can create recipient lists. You can name them based on their common denominator so you can always easily add them to your email campaigns.
You can also edit your recipient lists if needed:
There's an obvious benefit to this feature when you think about your internal audiences, such as board of directors, various teams, or all employees. You can easily create lists that will help you drive employee advocacy with curated content, as well as encourage knowledge sharing for market intelligence inside your company.
The benefit with external audiences comes from running account-based marketing campaigns, or ABM for short. In ABM, you identify companies you want to specifically market to (as opposed to marketing to an entire segment and narrowing from there).
Once you've identified these companies (i.e. target accounts), you can create personalized campaigns that are designed to engage these accounts and specific people in these companies.
This new Scoop.it Enterprise feature can help you reap the benefits of ABM campaigns by enabling you to build lists of recipients to send your campaign to.
Your recipient list can be limited to one company, or to the same role you're targeting across several companies (e.g. sales managers).
Then, create your customized email campaign in Scoop.it and send it to your dedicated recipient list!
Track crucial newsletter metrics
Finally, you can track the most important metrics of your curated newsletter campaigns: views, clicks, and clicks on your scoops.
Tracking these metrics will help you understand which email subject lines, topics, and specific scoops resonated with your audience the most.
For example, if a certain email campaign had a low open rate, but most of those who opened it clicked through to your scoops, you can tweak your subject line in the next campaign to see if it will get a better open rate.
And if your open rate was high, but clicks on scoops were low, there may be a lack of alignment between your subject line and the scoops you included in your email.
Always make sure to preview your email newsletters before sending to ensure your newsletter design renders correctly. Your email campaigns will perform best if they're responsive across devices, clean, organized, and visually appealing to your target audience.
Which Scoop.it Enterprise update are you most excited about? If you're ready to take your email newsletter campaigns to the next level, get a demo of Scoop.it Enterprise and create high-performing emails in seconds.