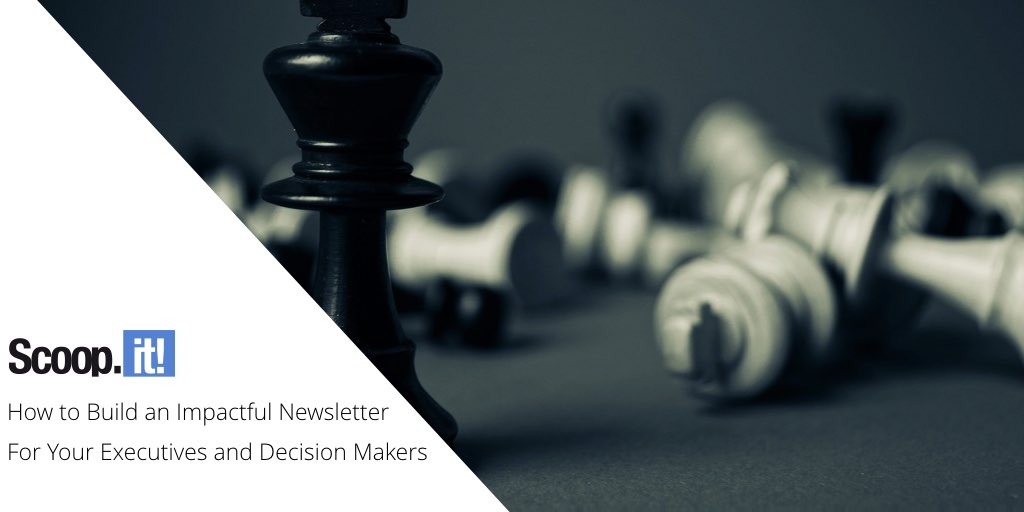 Think about this paradox:
C-level executives play an important role in their company. They have an overview of the big picture that benefits everyone in the company, and they always consider the best decisions they can make.
At the same time, they are extremely busy and difficult to reach. Their schedules are packed and their attention is needed in dozens of interactions daily. First Round Review reported that 70% of a typical CEO's schedule is sub-optimal—usually spent in meetings and emails.
If you're in charge of your company's marketing and/or communication, it means your messages may not be reaching your executives. They're the essential decision makers, so the delay on their end makes you miss your deadlines.
The solution? Building an executive-focused newsletter that is:
Simple

Efficient

Visual

Instantly impactful
In this guide, we'll show you how to create highly effective emails to bring the right information to your C-level decision makers' inboxes.
The features of an effective newsletter for executives
There's certainly no shortage of advice when it comes to newsletter best practices.
Some say to make your newsletters long and story-driven. Others recommend you make it as short as possible.
There's also conflicting advice on the number of links and resources you should add.
With a newsletter for your C-level decision makers, there are distinct best practices to keep in mind so that this information actually reaches the audience you intended it for.
Add an opening summary
Open your newsletter with a short paragraph as an overview of what you're sharing.
This should enable your executives to quickly understand the information you've added below without the fine details. A good way to look at it is to consider the outcomes you want them to have instead of the details that led to those outcomes.
Make it easy to pass information onwards
Later on in this guide, we'll show you how to add articles, reports, and other important content to your newsletter.
But instead of just adding the content as is, you need to add elements that summarize the key points of this content. These are some of those elements:
Descriptive headings (to emphasize the value of the piece of content)

Short excerpt (to list sections you believe they should focus on)

Call to action (to encourage them to do something about what you're sharing)
With this information, they'll know whether they need to read a piece of content themselves, pass it onto another team member, draft a public response, and so on.
Include only the pieces of content they truly need
Let's say you're sharing an important discovery in your industry: a new research paper, a key trend that was identified, or an important piece of news.
You might be tempted to add 10 sources to showcase just how important this is. Instead of doing that, add just one or a couple that help you make that point. If you follow the previous point, you'll make it obvious as to why this is essential information.
As a result, your executives will actually read on because their next action is clear. If you provide too many links, they'll be overwhelmed and not act on any of it!
Ask yourself these questions
Your goal is to avoid filler content and only deliver the messages, links, and takeaways that can make an important impact.
To achieve this, make sure to answer these questions to yourself during the creation of your executive-focused newsletter:
What is the objective of my email?

Who depends on this information?

What do I recommend and hope to see as an outcome?

How can I make a great impression?
Everything you add to your newsletter must align with your answers to these questions. The following section will help you achieve that.
Key steps to building a newsletter for executive that works
You want to create newsletters that will help you influence the decision makers in your company. To make it happen in an efficient way that saves both their time and yours, you'll need a tool that lets you:
Find and sort the content you'll share with your C-suite

Build custom recipient lists

Create and customize your newsletter

Measure the impact of your newsletter
You can do all of this (and more!) with Scoop.it Enterprise. Let's look at how you can use Scoop.it to make your executive newsletters happen.
1. Find and sort the content you'll share with your C-suite
You don't want to be starting from scratch every time you want to deliver important information to your C-suite.
So instead of scouring the internet in search for the best content, you can curate every link (article, video, PDF, and many other formats) you come across inside of your Scoop.it dashboard.
First, you can build relevant categories, or topic pages, inside your Scoop.it account, for example: our company in the press, industry reports, articles about [topic] published this year.
Then, to populate each category with quality content, you can research and monitor content to add to your Scoop.it pages in a few ways.
You can add new content manually as you find it in your day to day work: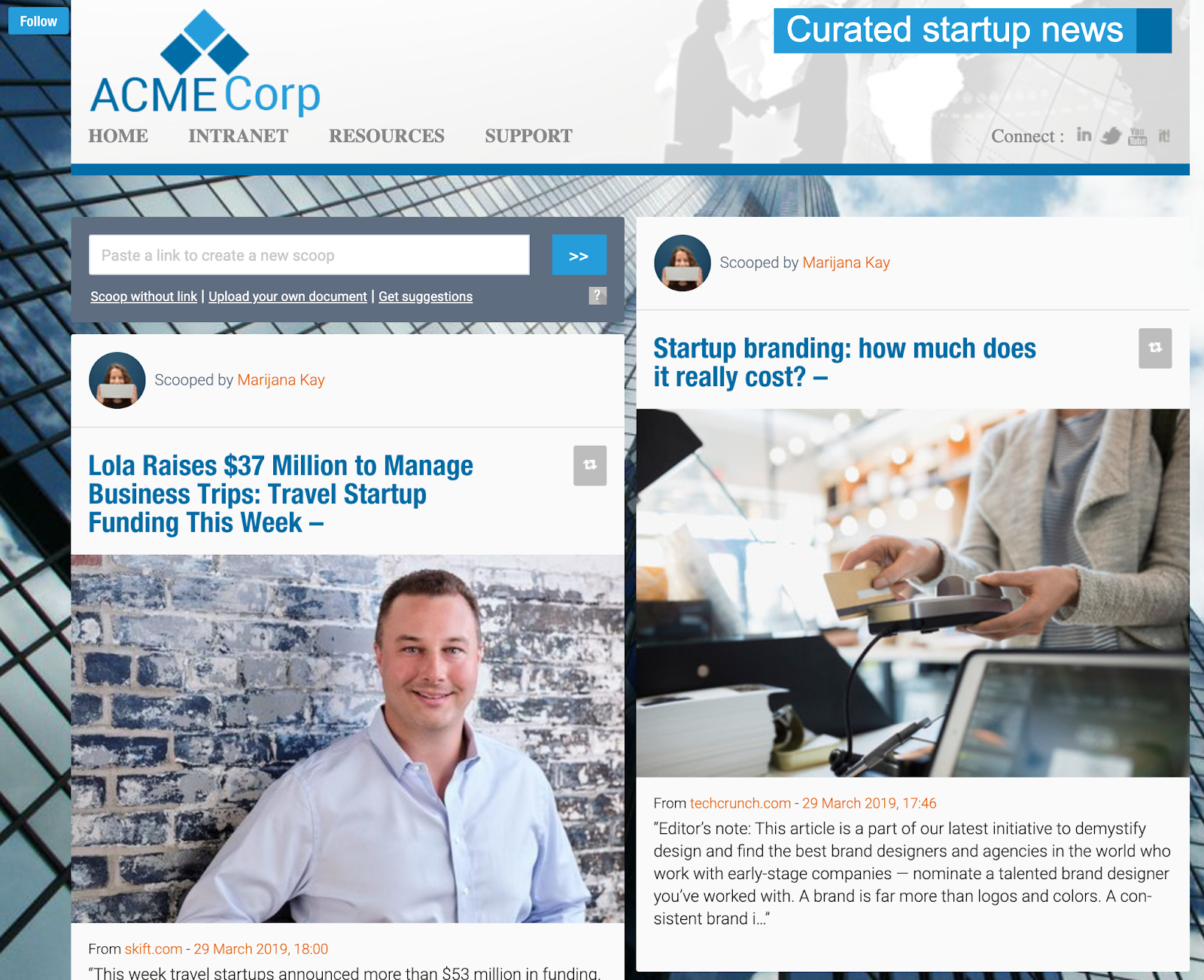 You can use the My research content section to set up saved searches and define the criteria for them: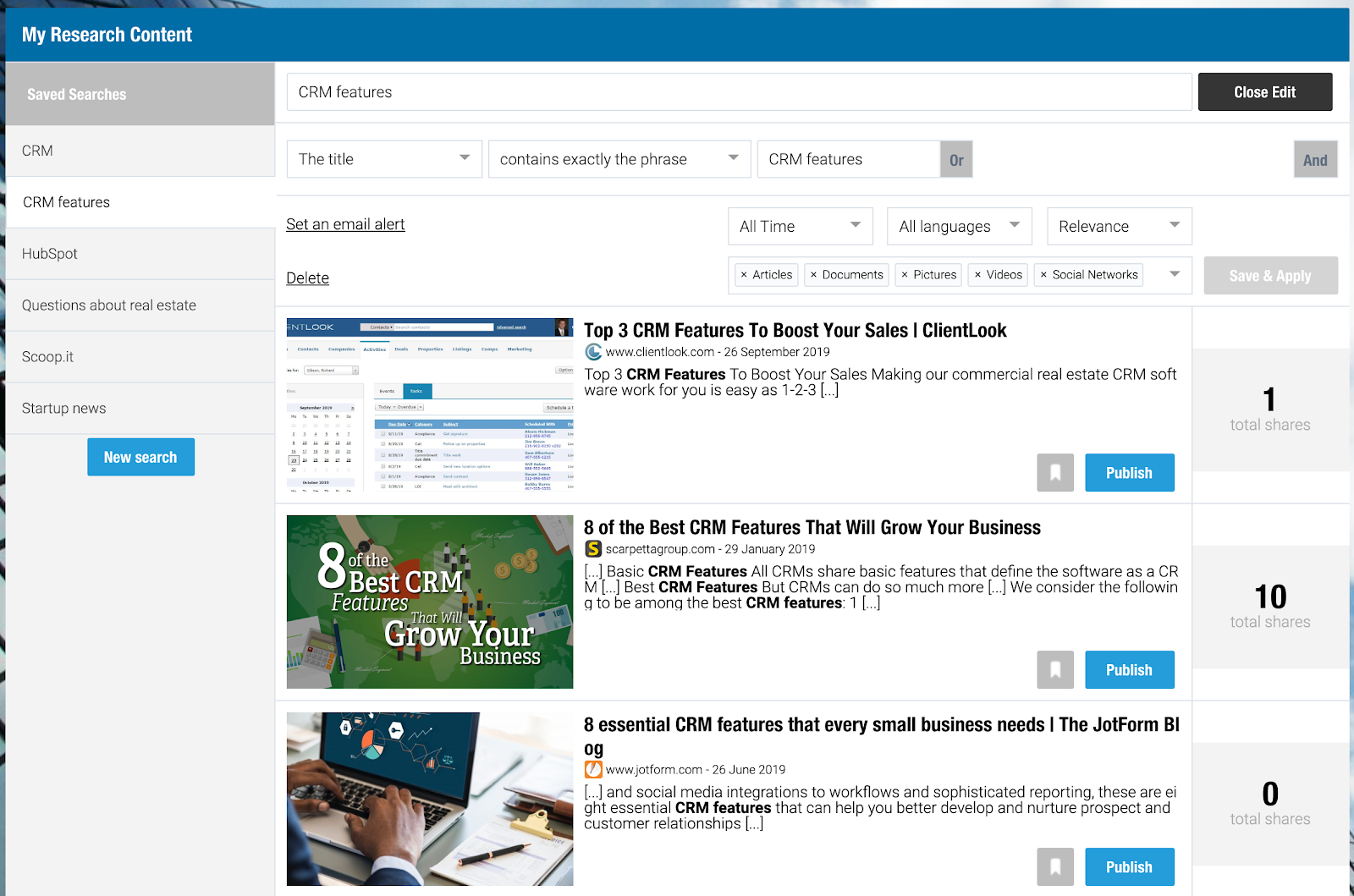 You can also use the Content monitoring feature to generate streams of content based on RSS feeds, tweets, Facebook posts, YouTube videos, and more: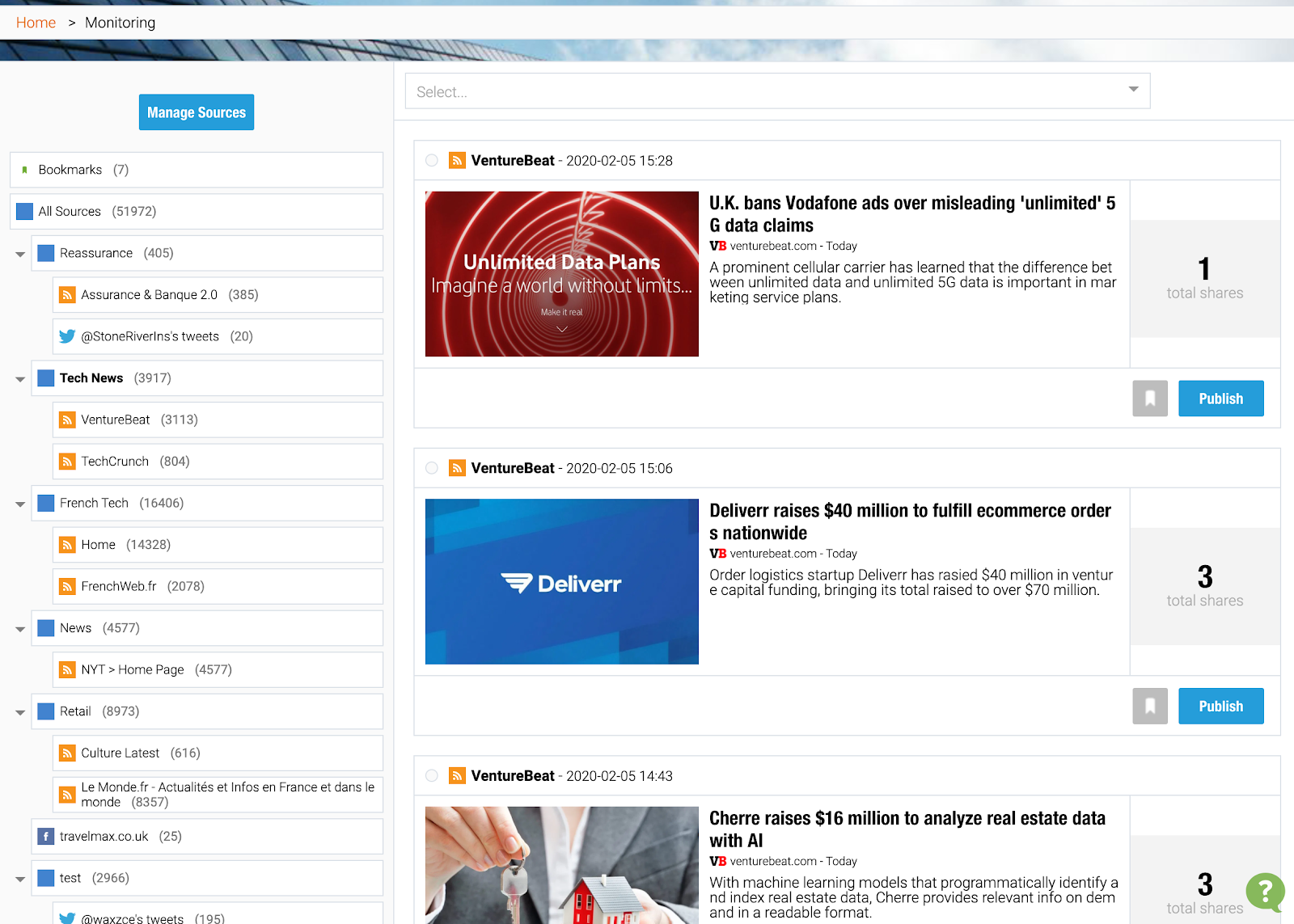 2. Build custom recipient lists
To make sure your newsletters are as relevant as possible, ensure you're only sending them to the people that need to read them.
If you're trying to reach many decision makers, chances are they can be sorted in more than one group. For example: board executives, team leads, B2B vs B2C managers, and so on.
In the Newsletter module in Scoop.it Enterprise, you can build as many lists as you need to. It's as simple as naming your list and entering the email addresses that belong to that group.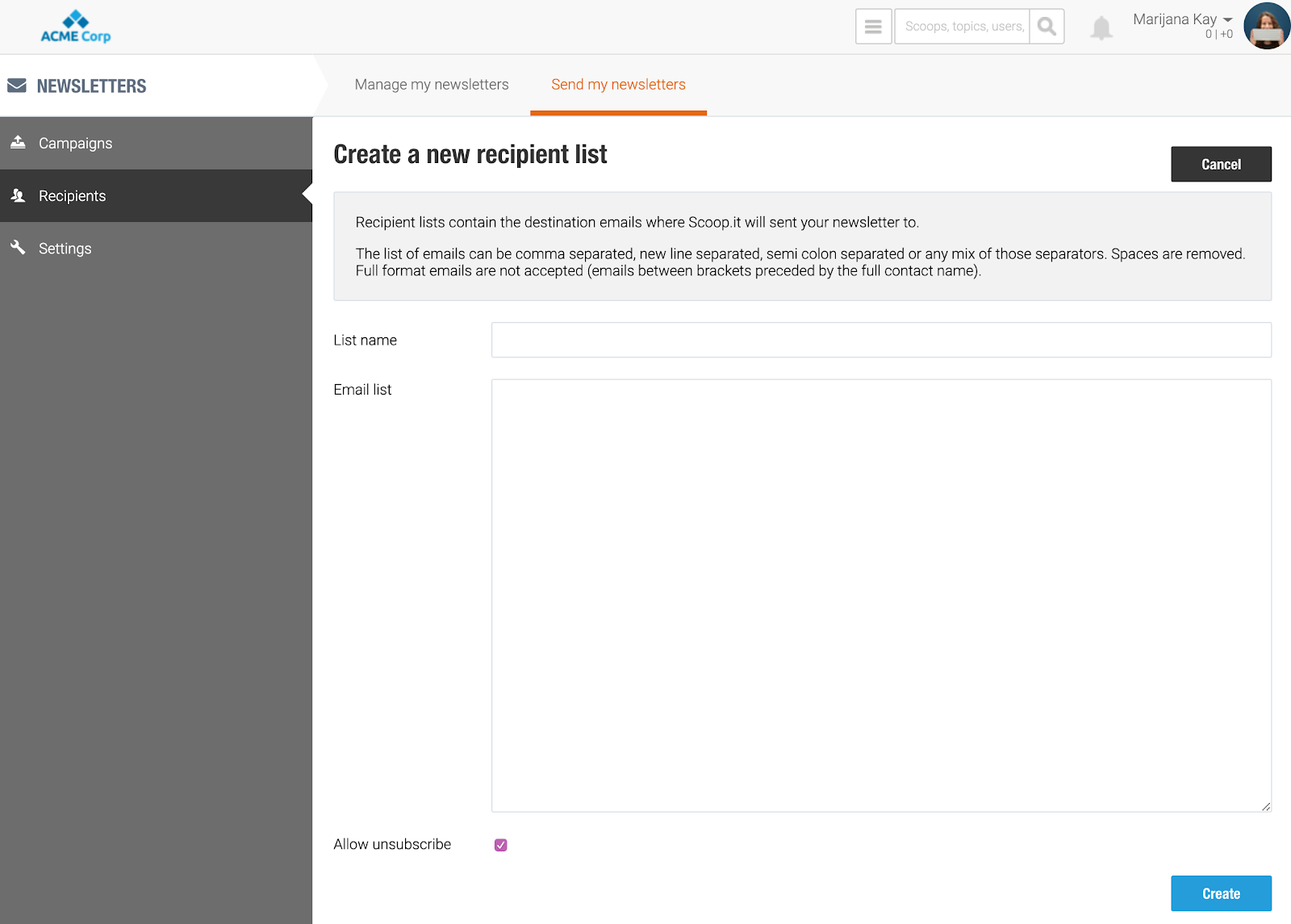 3. Create and customize your newsletter
To build the actual email you'll be sending, you can:
Use a template we've created specifically for you

Create a template yourself

Use your previous newsletter to create a new one (after you've sent some)
Once you're in the builder, you can work on your email content and select the content you want by using topics and filters on the left.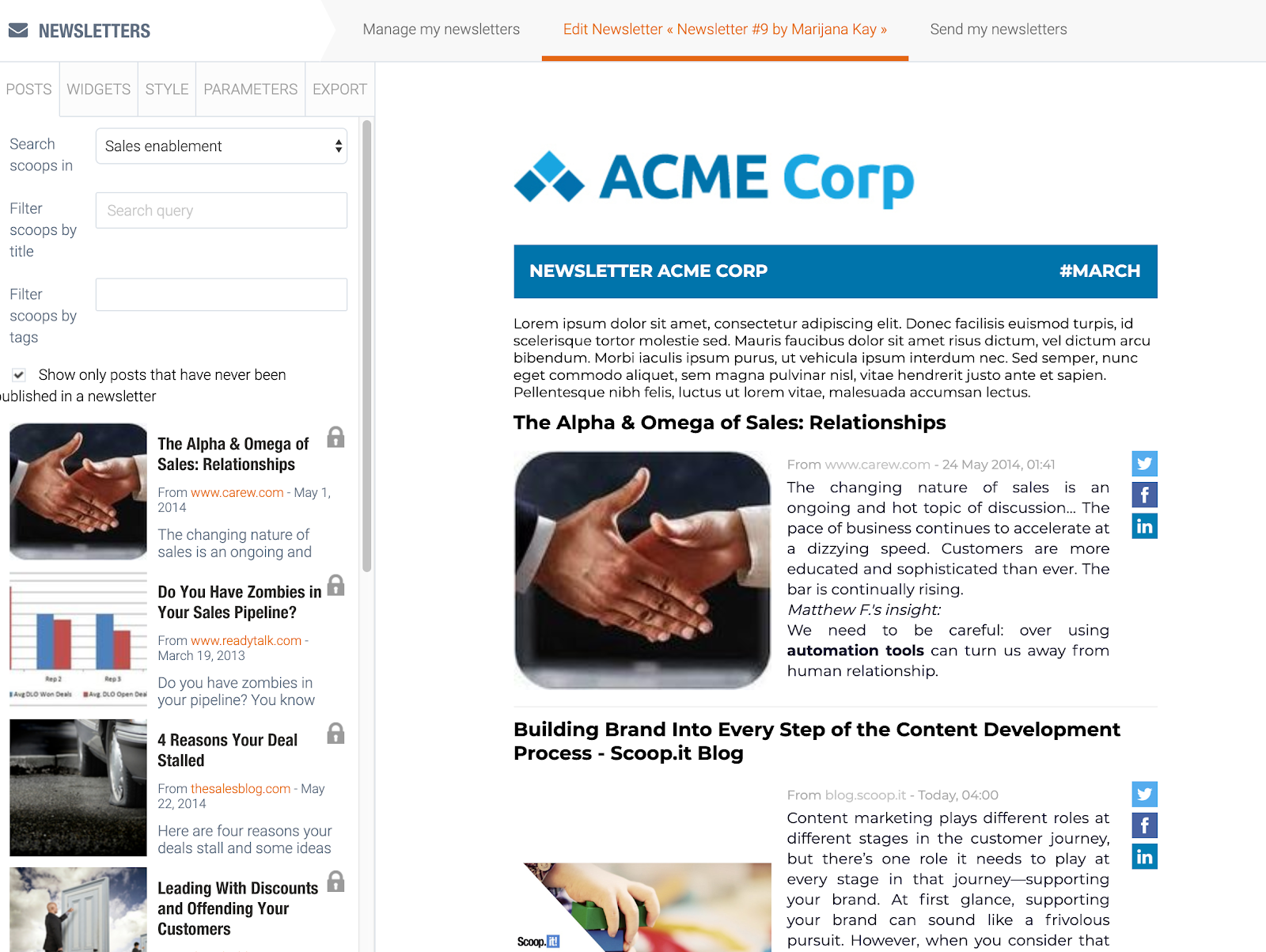 Follow the tips we've outlined earlier to write an actionable summary and edit the headlines and descriptions of the pieces of content you add. You can easily do that by clicking Edit next to every scoop you drag and drop into your email.
Go through every headline to make sure it aligns with what you've promised in the introduction of your email. Review the colors you want to use and the title of your email in the Style and Parameters tabs.
4. Measure the impact of your newsletter
Finally, look at how your executives and decision makers respond to your emails.
Remember, they're busy—it may take them a bit longer to get to your email, and they may not necessarily respond to you. That doesn't mean your email didn't do its job!
This is why the earlier point of knowing the objective of your email comes in. Do they need to just open your email to get the key information? Read a certain piece of content? Forward your email to someone?
For every email you send from Scoop.it, you can see analytics such as:
Open rate

Click rate

Click-through rate

Number of opens and unique opens

Number of clicks and unique clicks

Number of clicks on scoops

Number of unsubscribes
You can also click on the number of recipients and see opens, clicks, and unsubscribes for each of your recipients.
Based on this, you can review your newsletters and improve future versions of it.
Conclusion
Has this guide given you inspiration on all the ways you can drive important conversations with your decision makers? Study the tips and answer those important questions before you plan and send your newsletter, and you'll set yourself up for success.
If you liked the way Scoop.it can help you do this, make sure to get a demo of Scoop.it Enterprise and start reaching those decision makers so you can drive meaningful actions.