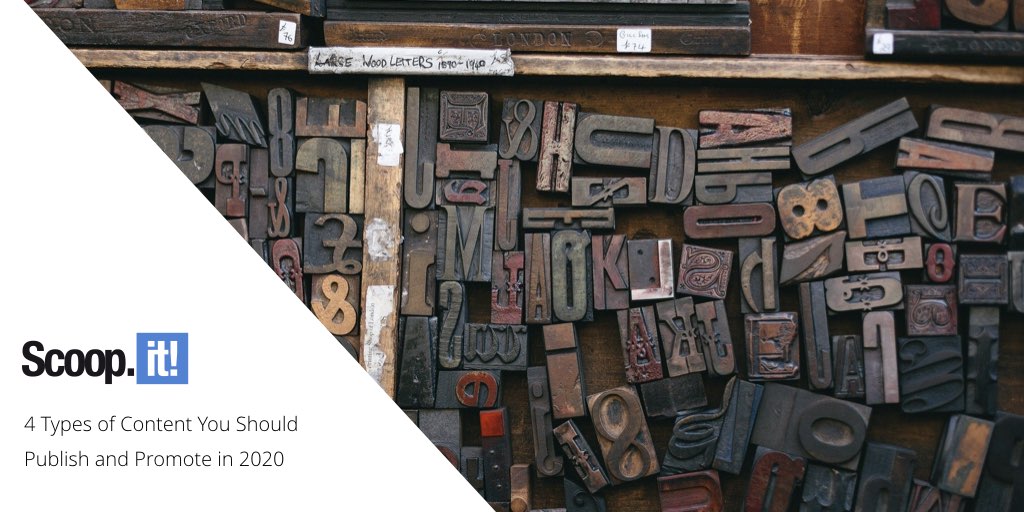 In 2020, there's no longer any debate about the value of social media marketing. The only question is whether you're going to be able to unlock that potential. 
Effective social media marketing isn't just about increasing your following on various platforms; it's about attracting relevant audience members and getting them hooked on your content, as well as nurturing existing leads and customers for purchase readiness and improved lifetime customer value. 
With 65.6% of marketers planning to increase their social media budgets in 2020, the space is getting ever more crowded. This demands that you put more effort into developing your own social media marketing strategy that's optimized to support a holistic audience and customer acquisition strategy. 
Social media isn't a monolith – it has room for multiple content formats, from long text to short visuals, and vice versa too. As we enter 2020, a SocialMediaToday survey reveals that most marketers recognize the need for healthy diversity, responding that they intend to use several types of content to meet their goals. 
As you work to develop and iterate on an effective social media strategy, you'll want to ensure you have a mix of optimized owned media content in your arsenal. Aim for a balance between content that encourages people to click through and read, watch, or listen; content that gets shared; and content that guides people towards a purchase decision. 
With these considerations in mind, we decided to dig deep into four types of content that you should be creating and distributing with social media posts this year.
1. Blog posts based on original research
Content based on original research is neither fast nor easy to create, but it does seem to be worth the effort. This type of content can increase web traffic and social media shares, as well as generating leads with the highest conversion rates. 
People will also write their own content agreeing or disagreeing with the findings of your original research, and cite it in other studies and thought leadership pieces. As a result, 56% of marketers who have created this type of content reported that the outcome met or exceeded their expectations, despite the amount of work involved.
Content using original research can come in a number of forms, including infographics and other data visualizations. B2B buyers particularly appreciate infographics during the early stages of making a purchase, as this format helps to guide them towards the right factors for confident purchase decision-making. Infographics are the most highly shared type of content on social media.
However, longform blog posts, with the addition of your own conclusions and opinions alongside the data you gathered, might be the best way to present original research. As demonstrated by Orbit Media's research, the longer the blog post, the better the results.

Long blog posts are highly valued in mid to late-stage decision making, with 74% of buyers saying that they often share articles, and 71% reporting that they consumed blog content during the purchase process, compared with 66% in the previous year. This makes it a good choice both for boosting shares, and for guiding potential customers towards a purchase decision.
However, when you turn your original research into long blog content, take steps to make it easily shareable, like using tweetable quotes, appealing images, and pulling out selected graphs and tables for one-click sharing. This way you can increase your social media reach and brand awareness, at the same time as raising conversion rates.
2. Podcasts
Over the last few years, we've witnessed a major spike in the use of podcasts as a marketing tool for both B2B and B2C buyers. This coincides with the recent rise of audiobooks and decline of ebooks, with Deloitte predicting that the global audiobook market will grow by 25% in 2020, and that audience demand for audiobooks will overtake audience demand for ebooks by 2023.
Indeed, podcasts are growing in popularity. In 2018, 44% of Americans reported that they'd listen to a podcast at some point in their lives, a rise of 40% from the previous year, and podcast listener numbers are expected to rise even further, to 132 million by 2022.

Podcasts give you the opportunity to go into a topic in more depth, since the average podcast listener consumes 80% or more of each episode. Approximately 64% of B2B buyers prefer podcasts for top of funnel content.
This is largely because given people's fast-paced lifestyles, audio content is more accessible than the written word. Busy listeners can consume podcasts passively while commuting, doing housework, riding the subway, or exercising, which is a big plus for overstretched B2B buyers. 
It takes time and commitment to build a new listener base from scratch, and it requires investing in a growing reservoir of authentic, valuable content, so podcasting is a long-term play that's somewhat of a gamble. On the other hand, a brand podcast has huge potential as social media content that encourages clickthroughs and engagement. Tools like Podbean, which offers automated social posting of mini clips from your new episodes, can help as great deal in this regard.
3. Online courses
Online learning is continuing to rise in popularity, with the market predicted to be worth over $325 billion in annual revenues by 2025. 
There are clear reasons behind the trend. Online courses are convenient, since you can learn without leaving your chair or while on the go. Employees are expected to advance their professional development and gather new skills, and attending conferences or participating in online video courses is a great way to accomplish this. Video courses have an obvious advantage over conferences, since they cost less, are more accessible, and can be consumed on demand. 
Like podcasts, video courses allow you to go into more depth about pain points and factors that come into play when choosing between similar products. You can use them to demonstrate how to use your product, such as offering a video course in how to run triggered drip campaigns, for example, if you're marketing a company that offers email automation software. 
This makes online courses especially effective for mid-funnel stages, where customers are weighing up the benefits of multiple vendors, but courses are likewise great for establishing yourself as a thought leader and trusted educator in your niche. They can boost engagement and help you strengthen relationships with your existing customers, while also guiding potential buyers towards a purchase decision.
As a type of gated content, video courses are excellent for using as lead magnets. You can use a platform like Kajabi to create and market your course. This platform comes with a powerful landing page builder and templates for many types of courses that make it easy to simply plug in your content and launch.
To take our course's potential for social media impact even higher, you can use social gating, which is when your content remains locked away until someone shares the link on their social media feed, helping you get more social shares.
4. Video series
Video is the most popular form of content, making a video series an excellent way to encourage shares and extend social media reach, as well as boosting engagement. Around 91% of connected media consumers have watched a video in the last month, and 40% of marketers say they will focus on video content this year. 
Because you're sharing installments in a series, people will want to tune in again for the next episode, just like they do with The Crown. Short, engaging episodes like KlientBoost's Inside KlientBoost videos offer viewers a peek behind the scenes at the company and encouraging people to share clips. The insider view into the workings of Klientboost help encourage potential customers to trust them, eventually guiding qualified audience members towards a purchase decision. 
As you can see in these charts from Social Blade, KlientBoosts's YouTube audience continues to grow in size and engagement.

Longer video series can give value by sharing in-depth advice, rather like a podcast, only with visual production value. For example, Wistia uses interview-style videos in their Brandwagon series to dig deeper into specific brand marketing issues and tactics. Tradeoffs by Patrick Campbell and Hiten Shah follows a similar talk show format, with SaaS product marketing insights and data. 
Both of these video series are designed to boost trust and niche interest audience loyalty, but without any pushy sales copy, and in a highly share-worthy format.
Maximize the impact of your social media campaigns with the right content
Social media offers you a whole range of ways to use content to connect with customers. Whether you aim to increase social media shares with original research, boost engagement through podcasts, online courses, and other content that is clicked on and consumed, or guide people to make purchase decisions with video series, longform blog posts, and online courses, you can use these content types to keep on powering your social media marketing campaigns into 2020 and beyond.