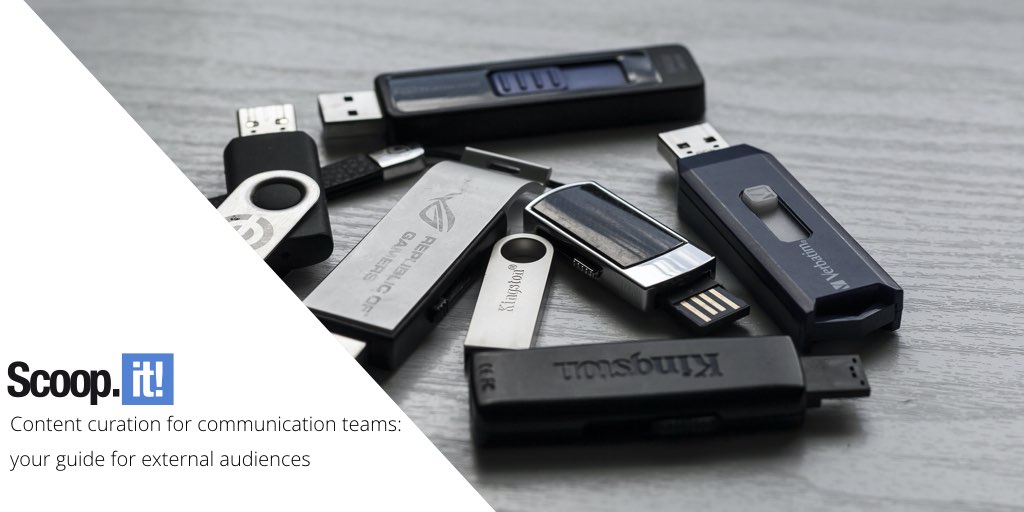 We talk a lot about content curation and how it can help companies thrive in their industries. We often focus on helping marketers discover and curate the best content possible, as well as on enabling team leaders and executives to drive employee advocacy.
But those aren't the only roles that can benefit from content curation.
If you're part of a communications team for your company (including if you're a one-person team, of course), you'll love the power of content curation.
Because we know that your job is to keep an eye on dozens of processes at all times:
Developing your key company messages

Collaboration with your social media team

Creating press releases

Building and maintaining relationships with journalists and influencers

Arranging interviews and responding to media inquiries

Monitoring news about your company

Crisis preparation
The list goes on.
In this guide, we'll show you how you can use content curation to build an easy-to-use foundation for all your corporate communications. You'll be more efficient whenever you need to communicate with the outside world on anything related to your company.
Why content curation works for corporate communications
Many people still see content curation just as an act of sharing third-party content to social media.
While this is part of it (called social content curation), there are many more building blocks, steps, and levels of successfully curated content.
Thanks to these, you can build a content curation strategy in a similar way that marketers do and use it to hit your big-picture goals as a communications officer.
Here's what's included in successful content curation:
Selecting the content with highest quality and relevance.

 This means that even though the amount of content on the web is increasing, you have to look for the best content, instead of just adding to the noise.

Editing and adding your expertise.

 Adding insights to curated content helps you provide context for your audience and set the tone as the industry leader.

Sharing with the right audiences.

 Your curated content needs to reach the right people. This could be the general public, but it could be more specific, like a group of journalists, your customers, potential investors, and so on.
When you're responsible for all of your company's external communications, keeping track of all the company news, press coverage, interviews, and industry trends can seem overwhelming. Like there's not enough hours in the day.
This is where powerful content curation practices come in. They help you develop a system—a central place—that works for you and streamlines your efforts to communicate the right messages to the right people.
Here's an example of Saint-Gobain, one of Scoop.it's customers, that built this central place for their external communications: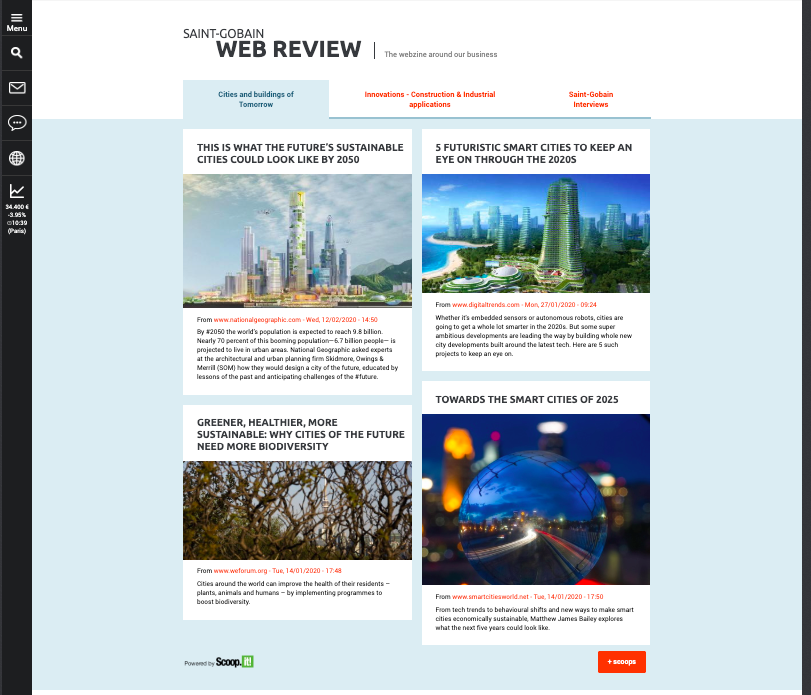 The below steps will show you what it takes to create that system for yourself with the help of Scoop.it.
How to discover the right stories
When it's time to build a company update for your investors, industry trends for your customers, or a press release about a big company milestone, where do you go to collect this information?
Chances are, you spend some time on Google searching for news articles you've already read or for latest industry research papers.
On top of that, you want to be prepared for any potential communication crisis that your company might go through in the future. According to PwC's Global Crisis Survey 2019, types of crises are diverse and they keep companies guessing. It's becoming more challenging to keep an eye on everything going on.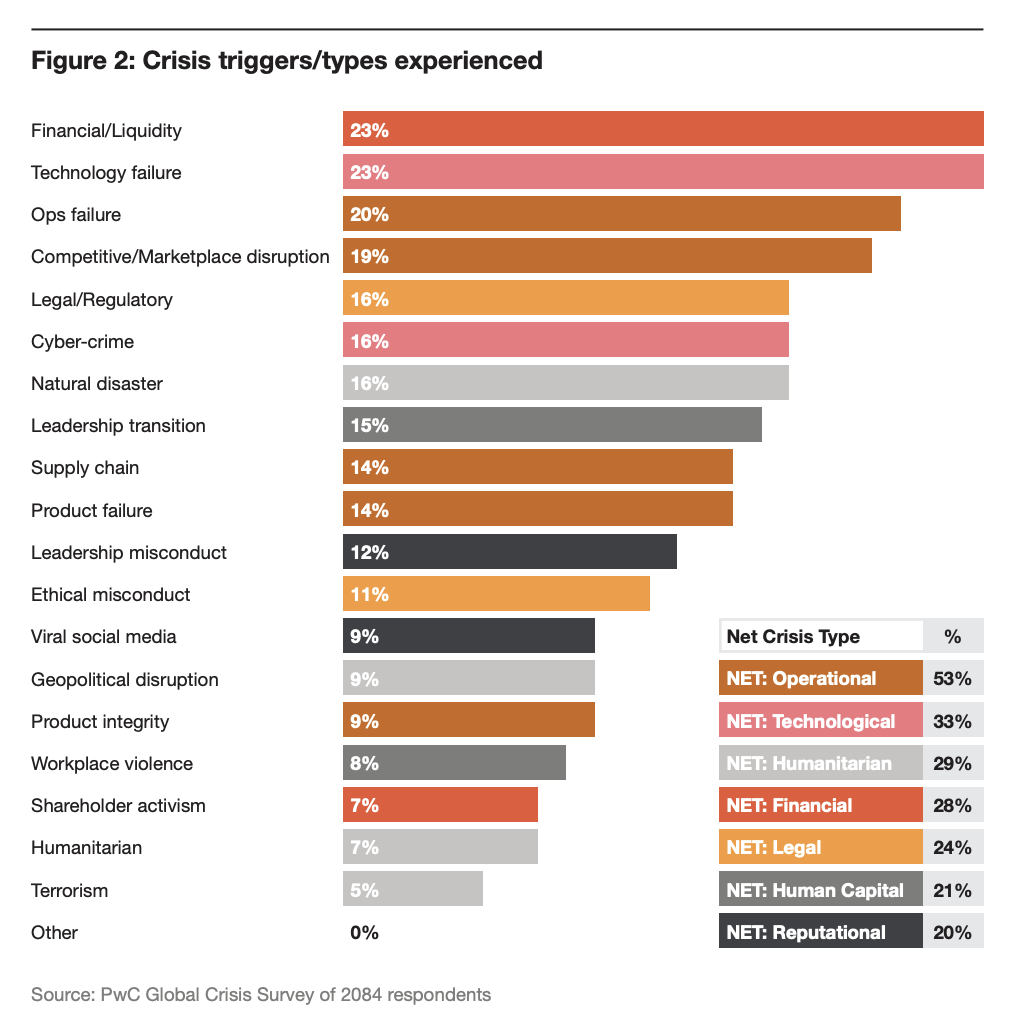 This is where automated content discovery comes in. Thanks to features in Scoop.it Enterprise, you can track all the information sources you care about without visiting each of them individually.
You can also make sure every piece of content that mentions your company or your products ends up on your feed.
With Content Monitoring, you can create content feeds based on:
RSS feeds

Twitter user's feed

Feed from a Twitter list

YouTube channel uploads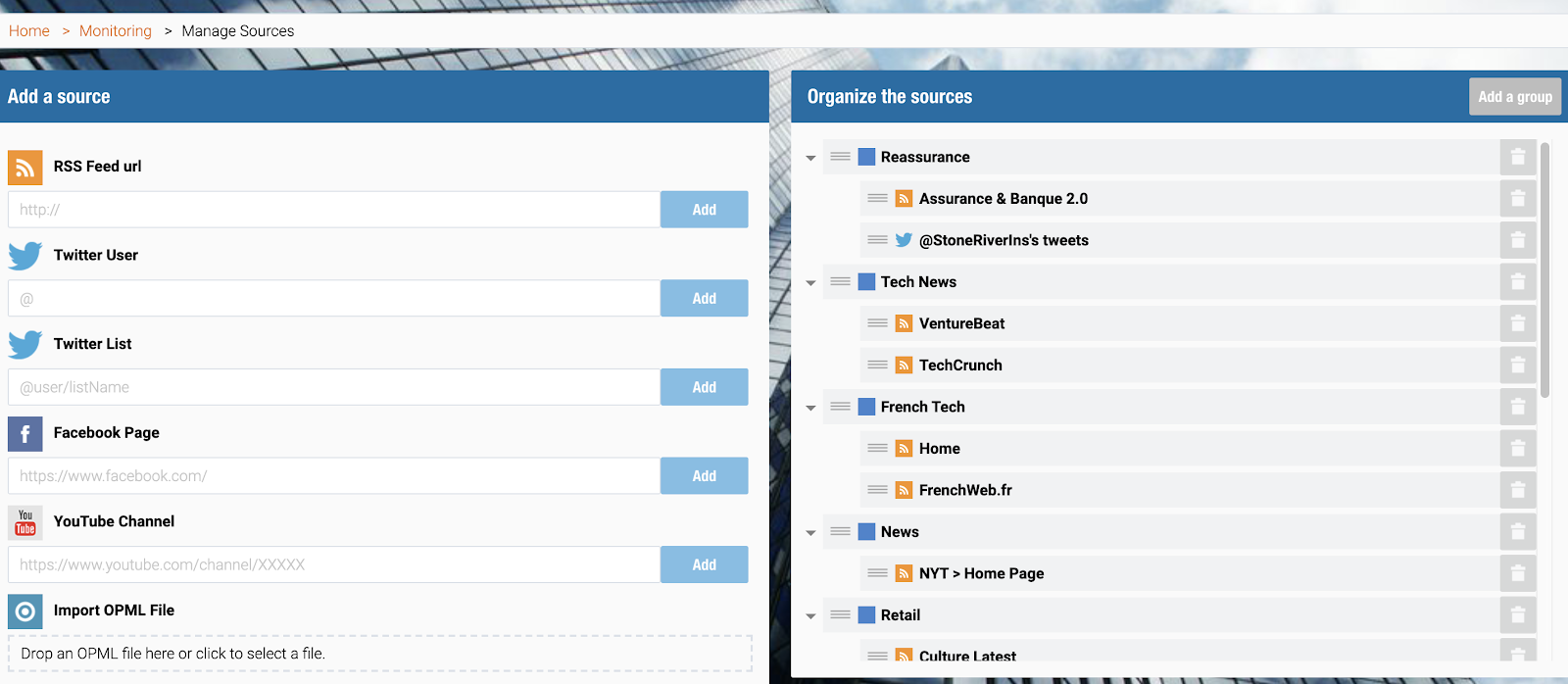 With Research Content, you can set up searches based on one or more terms at once (with modifiers like AND and OR), filter by recency, languages, content format, and even the domain.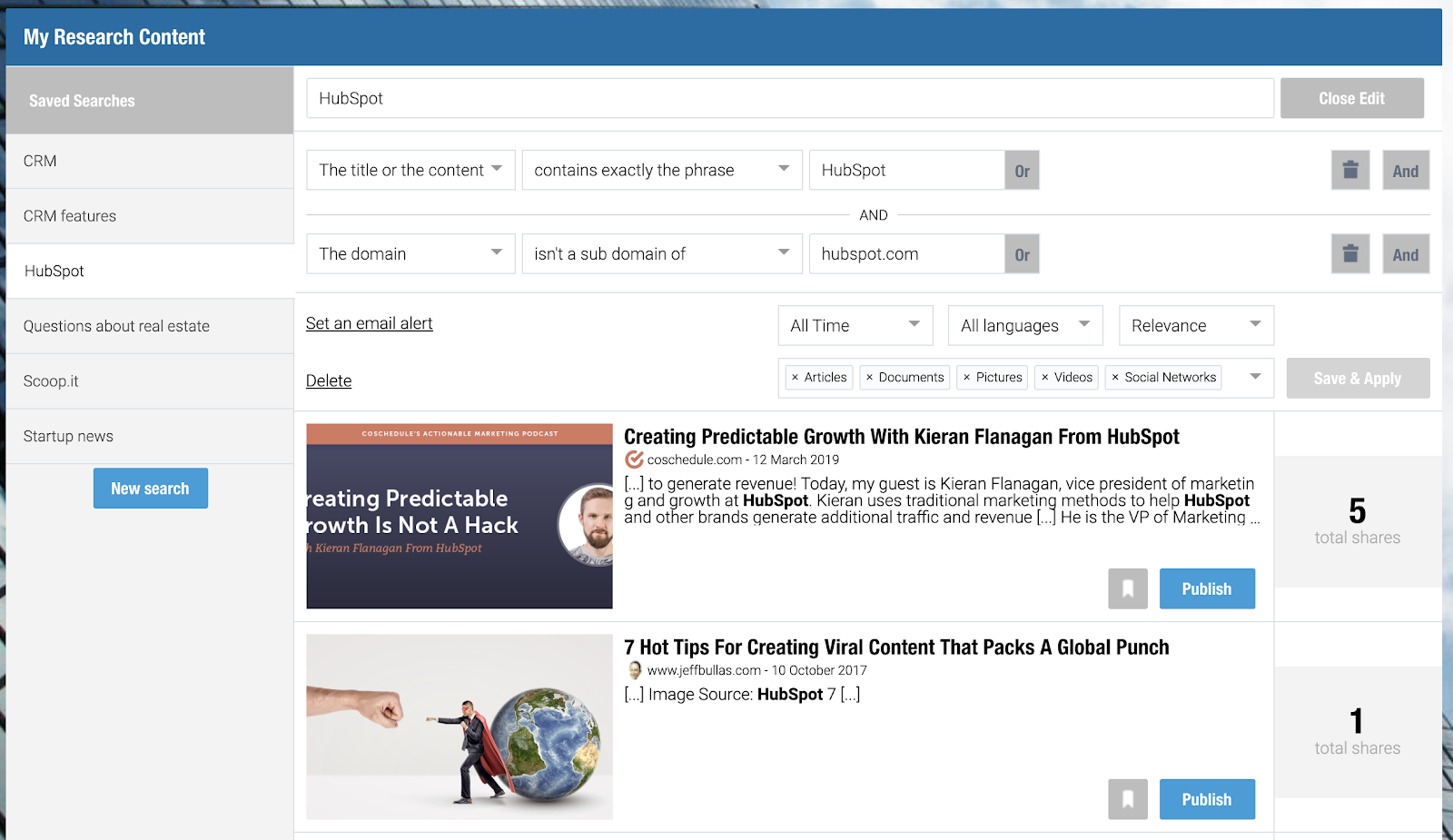 By automating the mentions of your company in the media, you can stay prepared for any crisis that comes your way, with a safe space to store all the reports you may want to reference later.
How to turn stories into your communication tools
From here, you can add any piece of content into a relevant topic page, which can later serve you as a source for a newsletter, a company update, a press release, and more.
The secret sauce? Adding context to every piece of content you curate.
Here's how it works in Scoop.it.
In my automated search for recent Scoop.it press mentions, this article came up. It introduces a report about the predictions for the content marketing software market.

After clicking Publish below the listed article, I selected the topic page called Press mentions where I want to add this, and I've added an insight that will be useful for another communications team member later on.
If this scoop was passed onto the marketing team, they could quickly grasp the value of this report to use in their own work, too.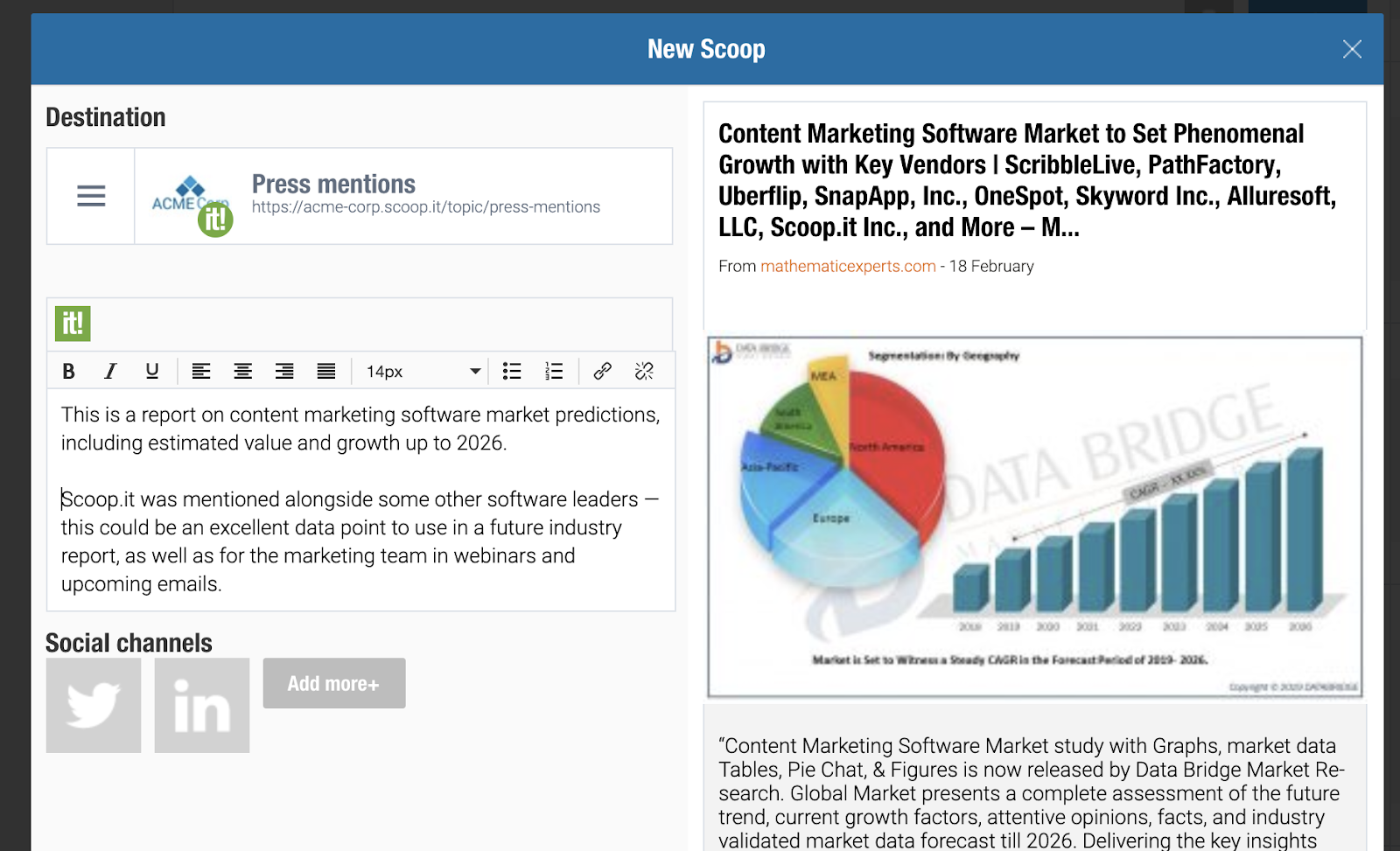 When you get into the habit of adding regularly to your library of news articles, press coverage, industry reports, and more, you will complete your tasks faster and free up some time for more creative or demanding work.
How to deliver your stories to the right people
Once you've built your central hub for your company's communication needs, the next step is to deliver the right pieces of content to the right people.
Within Scoop.it, there are three main ways to do that:
Web page embedding

Email newsletter

Social media
Embedding your Scoop.it topics to a web page works really well for curated galleries of industry news, educational reports, open job positions at your company, positive press mentions, and more.
By narrowing your Scoop.it topics and making them specific, you can dedicate each page on your website to a specific purpose by embedding a relevant topic. To match the look of your Scoop.it page to your website, you can use the Customization section and either tweak individual page elements or use one of many available templates.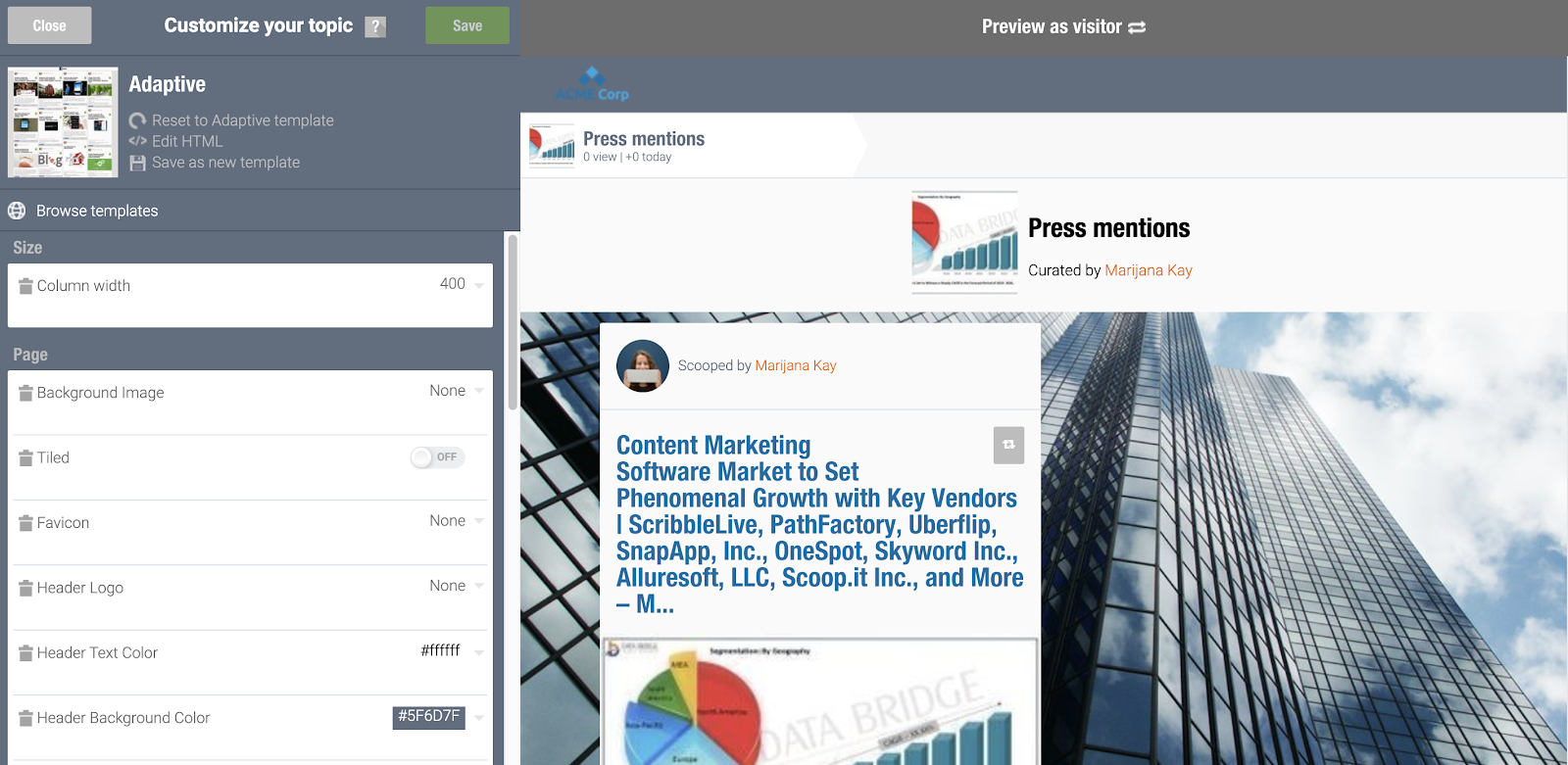 You can also take web page embedding to the next level and use Scoop.it's domain hosting feature. This will play in your favor when it comes to SEO and owning your traffic. And if you're on WordPress, you can use Scoop.it's WordPress integration.
If you have a list of emails for your external audiences, such as partners, investors, or journalists, you can build them into your Scoop.it recipient lists and turn your curated pieces of content into newsletters.
Want to have a better look into Scoop.it's newsletter features? Check out this newsletter campaign guide.
Finally, if you work closely with your marketing colleagues, you can collaborate with them on scheduling your scoops to be published on multiple social channels, both from your company's accounts and pages, as well as team members' personal accounts when relevant.
Power up your company's external communications
Now you know: curated content isn't just a great tool for marketers to build awareness and brand authority. It's also a powerful way to build a system for any external communication purposes and to centralize your efforts.
You'll save time, hit communication goals more efficiently, and empower the rest of your company to follow suit and contribute to your efforts.
The result? Your current and potential partners, investors, influencers, and supporters will always get the right piece of information at the right time.
If you're ready to take your corporate communications to the next level, get a demo of Scoop.it Enterprise and get started within minutes.