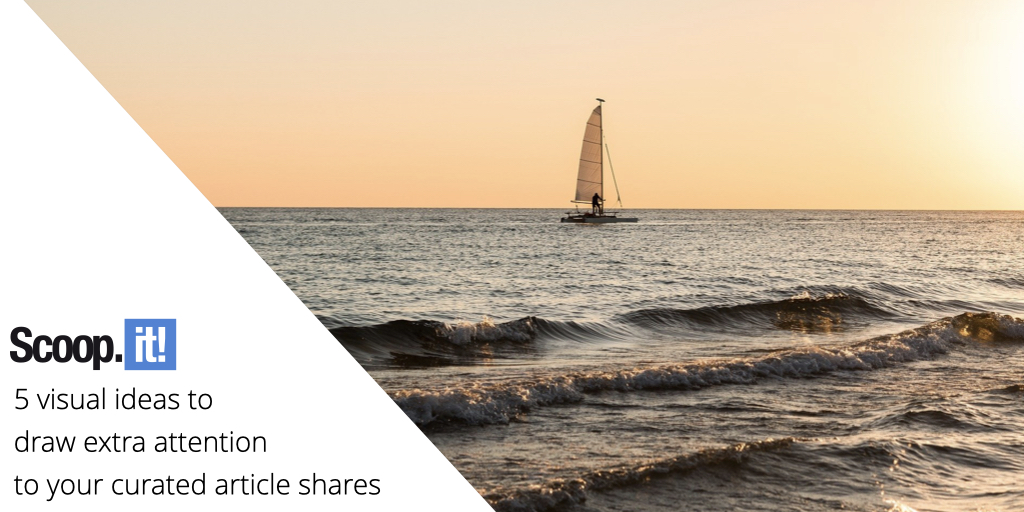 Finding great content published by others to share with your audience might involve less work than actually writing and publishing a steady flow of fresh, original articles, but that doesn't mean content curation is a mindless activity. At least when it's done well, it requires a good amount of attention and effort.
Once you've found content that's worth sharing, you also need to present it in a way that both highlights the value of the material, and which emphasizes the connection with your brand, your audience's interests, or (ideally) both.
Don't be put off, because curated content is worth the effort, and strategically using curated content definitely deserves a place in your wider content marketing strategy. Curated content helps add to your aura of expertise on a wider range of subjects and delivers value to social media audience members who struggle to find meaningful material alone.  
If you're seeing a lot of engagement on your curated posts, it means that you're succeeding in attracting an audience that appreciates your role as a conduit of great content, which means it's time to experiment further. See if you can make your very favorite curated material stand out even more, with the power of custom visuals.
Only 27% of marketers say they both have the right technology to manage content and are using it to its fullest potential, so it's time to learn some tactics for using new tech to give your curated content more visual oomph.
Add motion to the emotion
One of the classic ways to make curated content stand out is to add a custom image. Academic research has long since proven that we absorb visual information faster. In fact, information presented visually is 43% more persuasive than text-only formats.
But images are everywhere today. You need to go a step beyond to keep grabbing eyeballs, so try using Pixaloop to create a cinemagraph-style motion-enhanced version of your chosen image.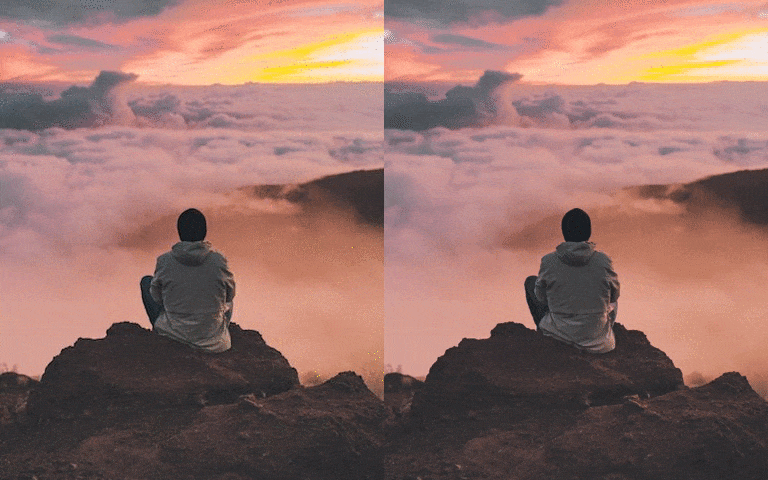 Source Credit
When you make your stills move, they're all the more likely to prompt people to stop mid-scroll for a second look. And once you've got their attention, you know what to do with it.
Quote the best bits
A good quote can resonate within your memory and keep prodding at you for days. Highlighting a particularly compelling passage from the article you've curated can often encapsulate the content more powerfully than its title.
That's why one of the best ways of sharing curated content is to find your favorite pull quote from the longer article, and use a tool like QuotesCover to showcase it as a quote card.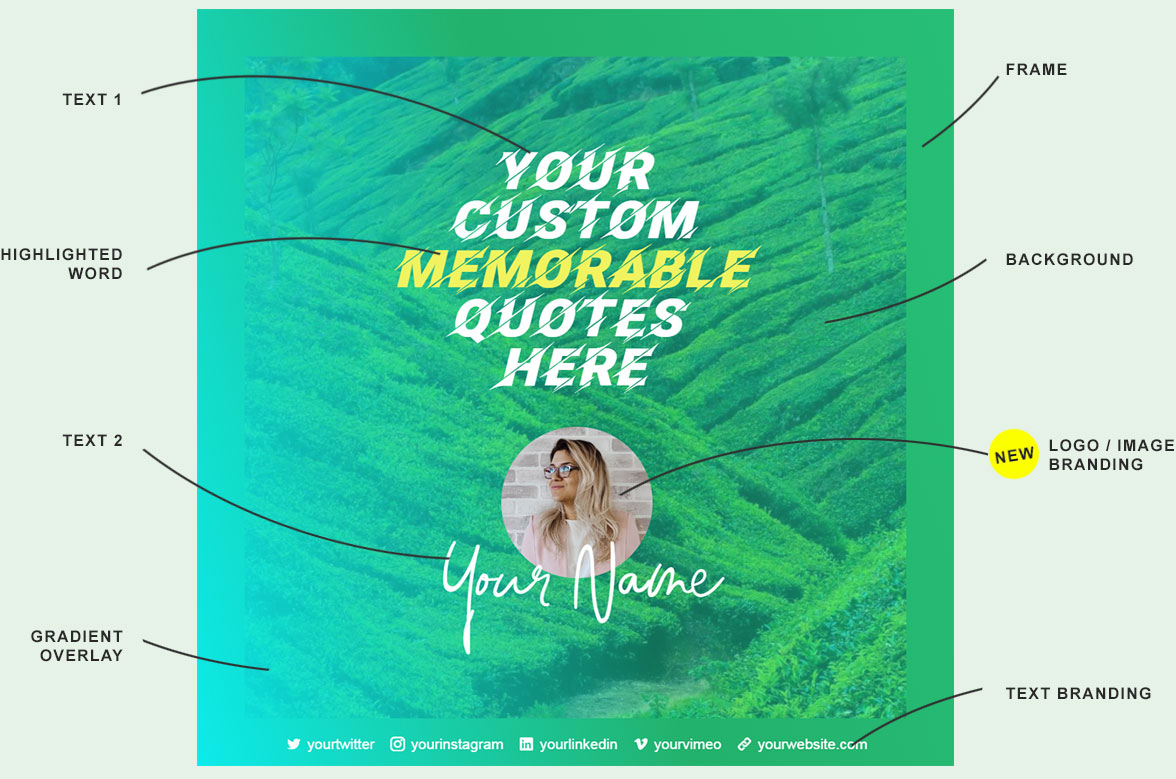 Choose a background image or subtle design that attracts the eye, pick a font that matches the mood of the piece, but most of all, select a quote that is meaningful to you and your target audience.
Say it with a gif
The right gif compresses about a 10,000 words of detailed commentary and reaction into a single eye roll. The best gifs have even reached a kind of celebrity status in our collective memory. You know, the ones that we all know and love so much that we can refer to them with a word or two.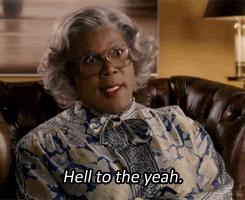 So harness the power of a gif to add a little extra magic to your curated content share. Search and browse through repositories like Giphy to choose a gif that's related to the topic of the article or summarizes the mood of the piece – or take a different approach and share a gif that reveals your reaction to the article topic. You'll be amazed at how expressive you can be with a gif.
Let the text speak for itself
Sometimes, you read an article, and a paragraph just jumps out at you and whacks you over the head. You love the entire piece, but that one section is gold.
When this kind of thing happens, don't try to summarize the passage or find a short quote that represents it. Just share the mind-blowing words themselves in all their glory, as seen in this example.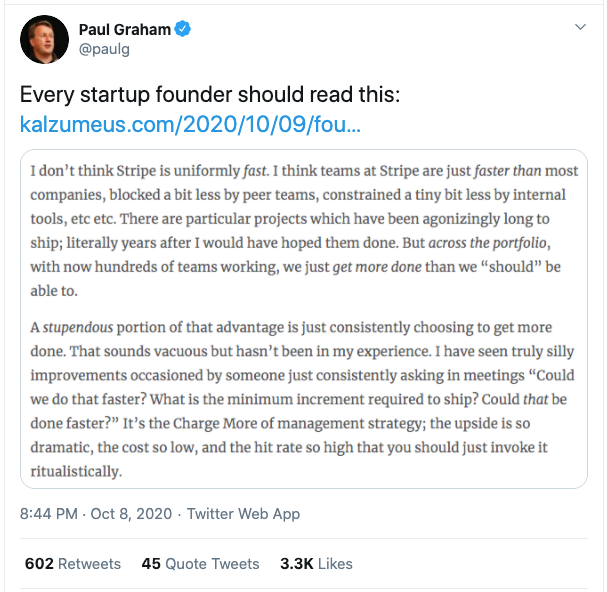 Screenshot the lines that affect you the most, and share them as an image together with a link to the full article. You can highlight the specific lines in the middle of a paragraph, if it's part of a longer section, or just post the words unadorned.
Turn text into video
Video is still the most effective format in marketing, and that's not going away. Video has overtaken blogs and infographics to become the most popular form of media used in content strategy, and 22% of marketers say that it's the most successful way of boosting social media engagement.
Which makes it a clever move to turn a blog post or other piece of curated content into an original video. 
There are two ways you can tackle this. One is to use a tool like Lumen5 to automatically pull the article's various section headers and superimpose them over a series of relevant stock images. The other is to use Facebook Stories to shoot a short video introduction to your favorite curated article, talking about why you love it and what makes it so valuable.
You could turn this into a regular slot, making the "article of the week" a fixture in your Facebook content schedule.
Put curated content to work for your brand
Curated content should have a firm place in your content management strategy, but with the right tactics you can boost the impact of curated content even further. Clever tricks, like adding motion to images, using gifs or quote cards, screenshotting the best sections of text and producing a bitesize video review, makes your curated content work harder and generate even more engagement for your brand.