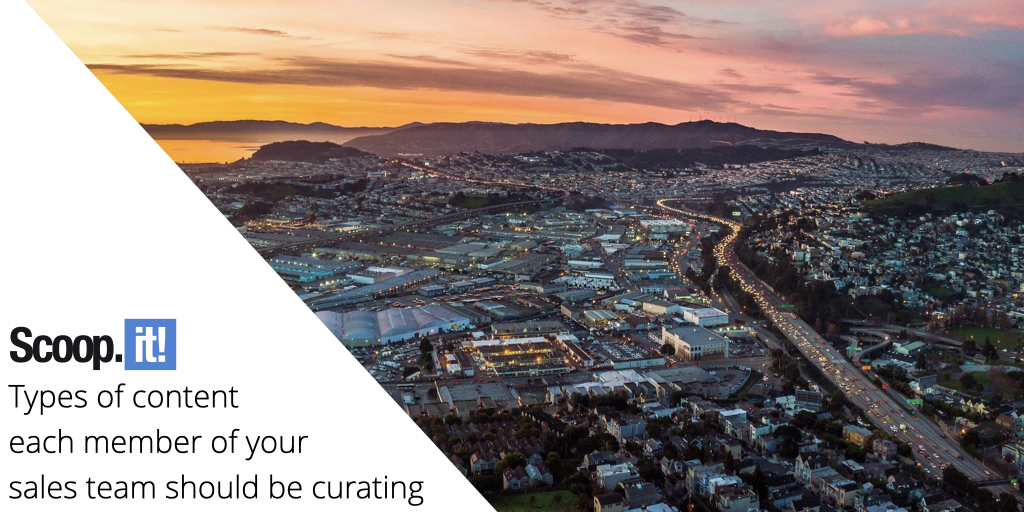 Two-thirds of B2B buyers respond to salespeople who reach out to them with relevant insights and opportunities.
So how do you find those insights and opportunities? Some will come from your own content assets, and others will come from relevant third-party sources. For salespeople, content curation is all about using those various assets to reach and engage prospects.
There's no one-size-fits-all approach to content curation, though. People in different sales roles need to be curating different types of content. Some will be speaking directly to prospects, whereas others will curate content with the aim of educating their teams.
With that in mind, here's a guide to the different types of content each sales team member should be curating.
1. Sales Managers
Responsible for leading and guiding a sales team, the sales manager is the person who builds an overarching sales plan, sets individual goals and KPIs, and digs into the data to assess performance. They also take charge of team recruitment and staff development.
As such, they'll largely be curating content that reinforces their wider messages to the team and helps with education. In particular, they should be on the lookout for content from credible influencers discussing topics that they're already sharing with their team.
For instance, let's say a sales manager is implementing a new process for selling to large B2B prospects. This video (and accompanying article) from SalesLatitude founder Janice Mars on the importance of working with multiple people to close big B2B deals, could help to provide valuable context for the sales manager's new strategy.
2. Account Executives
The account executive's (AE's) role revolves around closing deals and serving existing customers. They often work in tandem with sales development representatives (SDRs), running discovery calls, holding product demos, and pushing for a sale once the SDR has made the initial contact.
In such a key front-line sales role, it's vital that account executives understand how your company's product or service helps your clients, and the specific reasons those clients were looking for a solution in the first place.
Case studies are therefore particularly useful. As well as helping account execs learn about the pain points of some of your existing customers, case studies will demonstrate what your company can do to mitigate or eradicate those pain points.
3. Business Development Representative
With a focus on outbound activities like cold calling, social selling, and cold email, the business development representative (BDR) is tasked with ensuring that your sales pipeline remains full to the brim with prospects.
As such, any content that helps them get a foot in the door and strike up conversations will be extremely helpful for BDRs. Most likely, this content will be at the top of the funnel – things like industry news, trend and prediction pieces, and anything that raises awareness on the need for a product like yours.
For instance, say you're a SaaS business selling marketing automation software. Your BDRs could curate content related to the time demands on marketing teams, or how challenging it is for small businesses without dedicated marketing functions to find the time for common marketing tasks.
4. Sales Director
The Sales Director has ultimate responsibility for everything sales-related. When an organization smashes its sales targets, the sales director gets a lot of credit; when things are going badly, they often bear the brunt of criticism.
A key part of the sales director role is to ensure their reps are fired up to perform. A demotivated sales team simply won't have the drive to dust themselves off after another rejection and keep picking up the phone, sending cold emails, or connecting with prospects on LinkedIn.
With that in mind, Jack Wilson head of sales at Right Inbox believes sales directors should curate and share content among their team that adds context to their strategic decisions, thereby helping their reps feel confident in the team's direction.
5. Sales Operations Manager
Sales operations managers (SOMs) are in charge of planning and implementing an organization's sales process. Without effective sales operations in place, even the best sales team will struggle to get deals over the line, because they're effectively starting from scratch with every prospect.
The SOM needs buy-in from the front-line reps for their efforts to be successful; it's pointless to have a process in place if no one believes in or follows it.
As such, they should curate best practice content that highlights the benefits of a new sales software, process, or tool. This could include sharing the results of measures that have already been implemented – such as hours saved through sales automation, or increases in conversation rate through a new approach to product demos.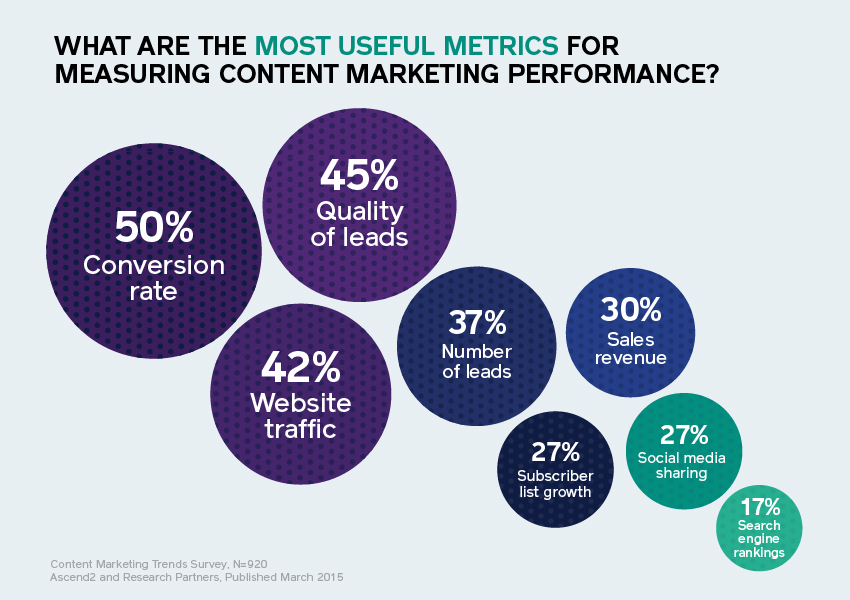 6. Sales Account Manager
The sales account manager's role is all about building rock-solid client relationships. Those strong relationships help organizations identify potential upsell opportunities and understand when customers are at risk of cancelling.
The content they curate will often be focused toward the middle and bottom of the funnel – things like client success stories, testimonials, and best practices.
This type of content helps existing customers get more from your product, and also demonstrates how buying an additional product or service – or upselling to a premium product tier – can support clients in achieving their business goals and overcoming their pain points.
7. Sales Development Representative
The SDR is the yin to the BDR's yang. Whereas a business development rep focuses all their energy on filling the pipeline through outbound sales activities, the SDR's role is all about qualifying and progressing inbound leads generated through your marketing activity.
Content curation is a key part of the sales development representative's job. Much of what they do is about nurturing prospects through the buyer cycle.
With that in mind, they may need to curate content at all stages of the sales funnel – from top-of-the-funnel content that raises awareness of the solution you offer, to bottom-of-the-funnel content that highlights the specific ways the prospect would benefit from buying your product.