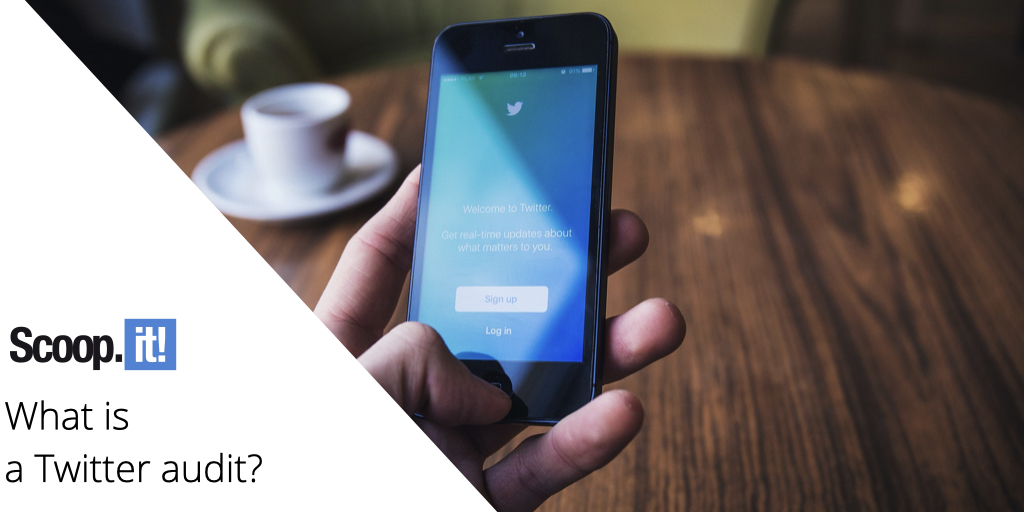 When it comes to social media marketing, many people take a set and forget their approach. They set up their Twitter account, begin posting, but never really take stock in whether or not their efforts are getting them the results they want.
From time to time it is important to perform a wellness check of sorts for your Twitter account. We call these checkups audits, and they're a great way to determine what's working and what's not.
Be sure to read this entire article because we're going to take a deep dive on how to perform a complete Twitter audit so you can gauge if your content is aligned with your business objectives, who your most engaged followers are, and if your branding is up to date.
Let's get started.
The ins and Outs of Conducting a Twitter Audit
First of all, a Twitter audit needn't be a daunting task and it doesn't even have to take that long. You can conduct a very thorough Twitter audit in as little as 30 minutes.
To start, you'll want to consider your overall business goals and how you hoped Twitter would help you achieve them. Have those goals changed? If so, use this audit to help you identify what changes need to be made so your Twitter marketing can align with your new goals.
Now, every Twitter audit should be comprised of three main parts:
1) Auditing your tweets
2) Auditing your followers
3) Auditing your profile
Let's go through each one of these sections so you know exactly what you'll need to do:
Section 1: Auditing Your Tweets
These are the basic steps you'll want to take. You can always tweak this process to fit your personal needs. But if you've never conducted a Twitter audit before, these steps will help you get started.
Step 1. Collect All Your Tweets
You'll want to get all of your tweets together and have them be easily accessible and readable without having to continuously scroll up and down your feed. You can do this by leveraging Twitter Itself. Simply log into your dashboard, under account settings -> Your Account option, you will see the "Request your archive button.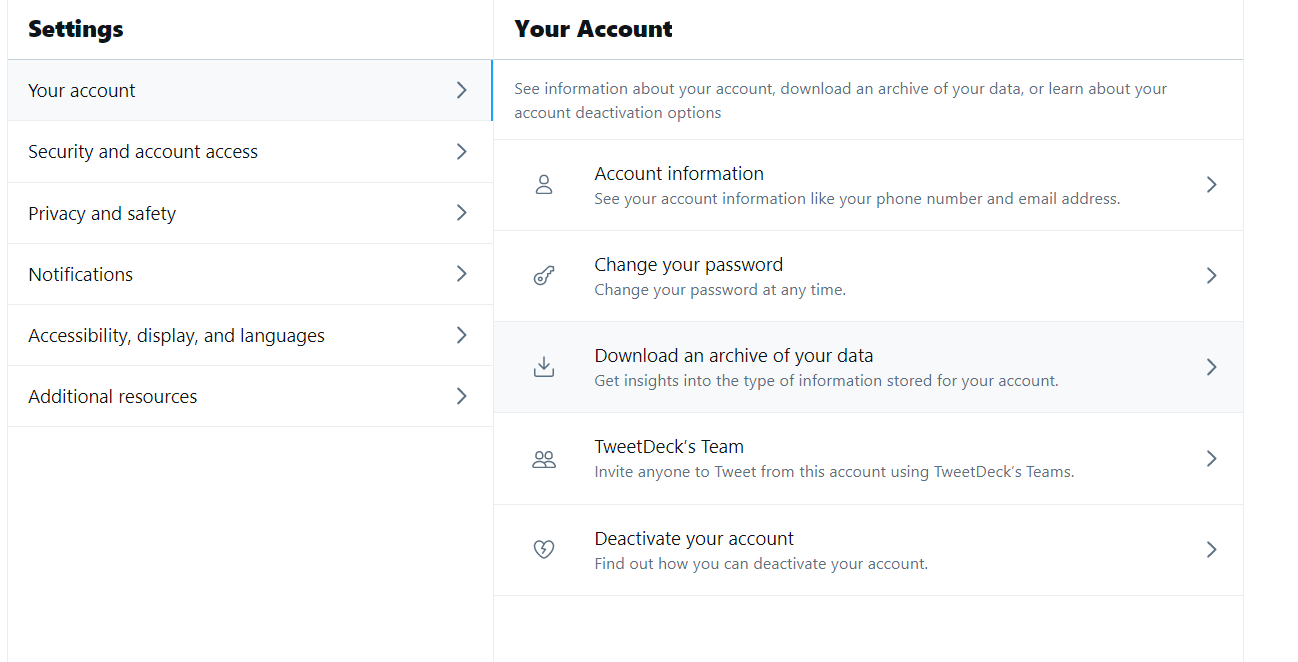 Once twitter data is downloaded you can unzip the archive and view the twitter data like below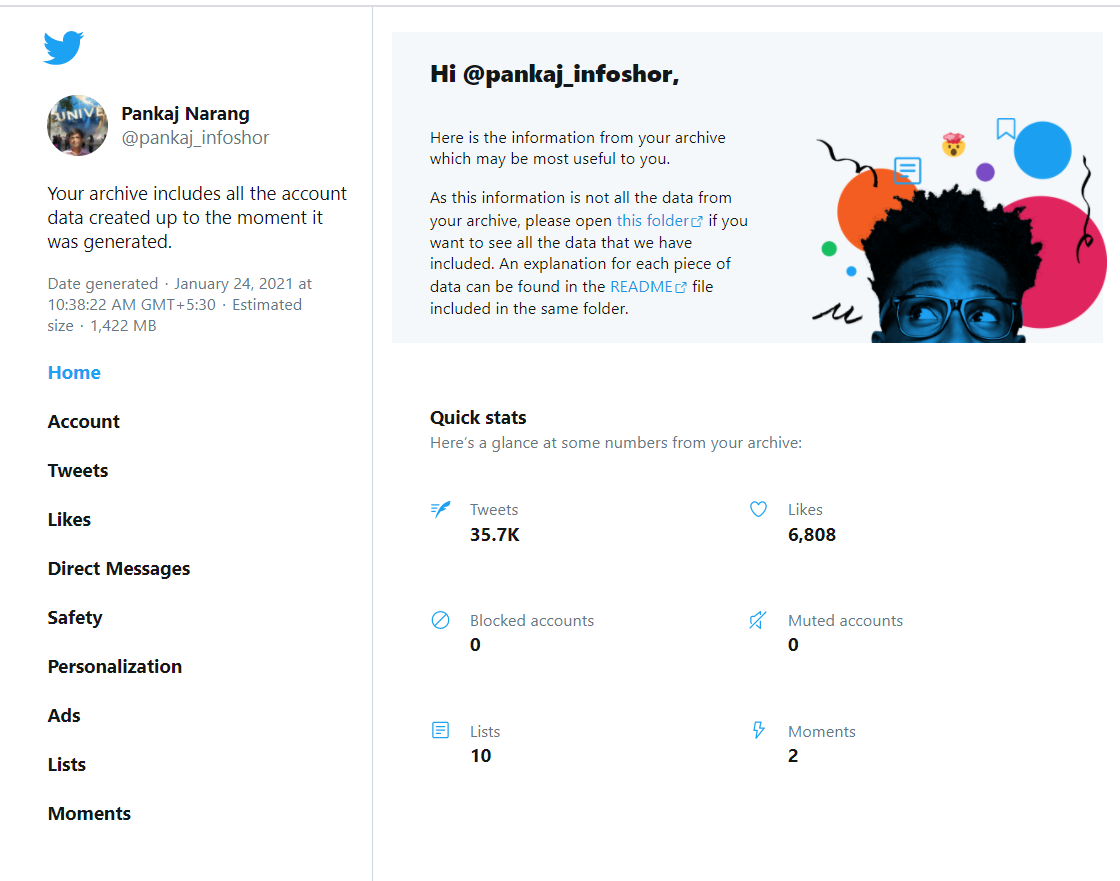 Twitter sends you this data in the next 24 hours. If you want to export tweets instantly you can use twitter account analysis tools like socialert too.
Once you have this data at your disposal you can move onto the next step.
Step 2. Review Your Efforts
So you've got all of this information in one place, you can now review it carefully to determine if you've been effectively executing your overall marketing strategy.
You'll first want to look at how often you've been tweeting over this particular period. What does your posting schedule look like? Are you posting deliberately or when you feel like it and have the time? Should you be tweeting more often or less often?
Next, you'll want to look at which tweets are performing the best. Which ones get the highest potential reach, organic impressions, responses, retweets and likes?
Having all of your tweets viewable together lets you notice what's working and what isn't. Take what's working and create more content around those ideas and topics that are landing with your audience.
You can also check twitter analytics dashboard as well for some of the information about Tweets and followers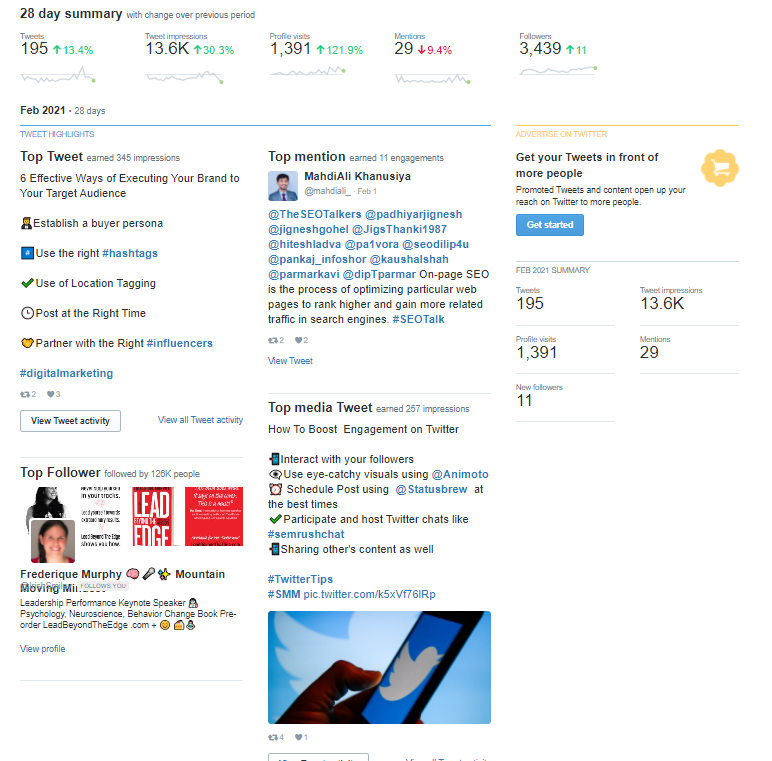 Step 3. Clean House
If you're like most business owners, your goals and messaging have changed over time. There's also a very good chance your products and services have changed as well. Use this audit to cut those old tweets that are no longer serving your brand.
You can use twitter search operators to search these tweets and delete manually.
Section 2: Auditing Your Twitter Followers
It's time now to take stock in your followers to determine if they represent your target audience. If not, this may explain why engagement levels are not as high as you'd like. Don't skip this step as it will help you build brand advocacy through an audience that is VERY interested in what you have to offer.
Step 1. Identify Your Brand Advocates
The goal here is to identify your top followers that are excited about your brand and taking part in discussions about your brand.
Twitter archive does not contain information about followers so you can easily use a twitter follower tracking tool like Socialert to track your followers and find those that are your biggest fans. Knowing who is responding favorably to your marketing efforts lets you find more followers like them, as well as thank them for their brand loyalty and business.
Step 2. Analyze Demographics
Twitter analytics don't help you to identify your audience's interests. They have removed the audience tab from the analytics tab.
You can use Twitter tools like tweepsmap, socialert to determine the demographics of your followers to ensure they align with your target audience. This information will help you put together more customer personas, which will then help you create more engaging tweets in the future.
For example, you may find a big chunk of your audience loves cats. That's great to know as you can begin to use more cat references and images in your posts.
Step 3. Audit Who You Follow
Lastly, you'll want to take a look at the accounts you currently follow. Do these accounts still make sense for your brand to follow? Do they align with your brand goals and objectives? If not, go through and unfollow the ones that no longer make sense.
You can use third party twitter tools like manageflitter, commun.it to analyze twitter followers. Even you can download twitter following in excel sheet using such tools and filters as per your marketing needs.
Section 3: Auditing Your Twitter Profile and Branding
When someone lands on your Twitter profile, it's important that they A) get a good first impression of your company and B) instantly recognize your profile as belonging to your company. This is why the cover photos and brand voice you use in your bio are so important.
Here are the steps to audit your profile:
Step 1. Update Your Bio
The goal of your bio is to draw people in and convince them they should follow you. You also want to keep your bio fresh and load it with a bunch of personality. If you wrote your bio a year or more ago, give it a read and try to update some of the information you provide.
Step 2. Brand Your Profile
Your company profile image should always be your company's logo. Where you can have some fun and get creative is your cover photo. You can use this area to upload a branded graphic or photo that represents what your company does while also drawing the visitor in.
TIP: Be sure to use optimal sizing for both your profile picture and your cover photo. Cover photos should be 1500×500 pixels while your profile photo should be any square of at least 400×400 pixels.
Step 3. Give Your Pinned Tweet a Second Glance
Twitter allows users to select one single tweet to pin to the top of their profile. This is the very first tweet your audience will see. Many companies use this pinned tweet to promote a new product or service. Some pin their most recent blog post to get visitors over to their website.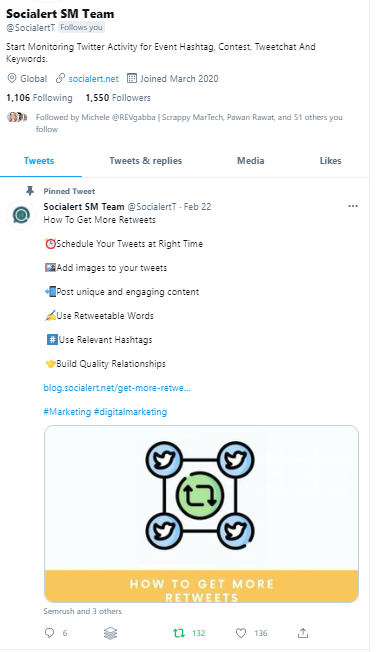 The problem is, many companies forget and leave this old tweet up for months, wasting precious real estate on content that is no longer relevant. Every time you conduct a Twitter audit, be sure to reconsider your pinned tweet.
Conclusion
These are the basic steps of conducting a Twitter audit. Again, feel free to tweak your personal process. It's a good idea to conduct these audits a couple of times a year. Doing so will help your marketing efforts pay off.
And don't forget, Socialert can help you conduct these audits, giving you valuable insights into your Twitter content and followers.