When people think about content marketing, they likely think about blogging, vlogging, and social media posts that build brand awareness. While that's not wrong, it's a limited view of what content marketing can do for your business.
According to research performed by SEMrush, 79% of companies are using content marketing to generate higher quality leads. Higher quality leads mean you'll close more deals and grow as a result. Closing more deals also means greater revenue.
Who doesn't want that
Delivering the right content at the right time is tricky, but doing so can give your sales team an edge that helps them spark interest, break through barriers, and handle objections.
Content has the potential to change the way your sales team operates and deliver the results you're seeking, but if that's not enough to convince you, then here are seven more reasons that might:
1. Content Helps Control the Narrative
A whopping 85% of consumers do product research online before making a purchase.
In the past, consumers had no choice but to call or visit the company to get the information required to make a well-informed decision. These days, pricing, feature breakdowns, and reviews are everywhere.
YouTube has in-depth review videos of your product. If you Google your company name, you'll likely find a handful of review sites telling people both the good and the bad. And consumer reviews make it easy for anyone and everyone to have a voice about your product or service.
Ultimately, content creation is no longer optional. If you don't create your own content, someone else will, and it may not accurately reflect your company's offering. The right content can address people's concerns or improvement requests.
For example you can respond to comments to help control the narrative. Most importantly, you can create your own articles, YouTube videos, lead-gen webinars and social media campaigns that show people all the great things your company does and what's on the horizon.
2. Lead Generation Goes on Autopilot
Google, Bing, DuckDuckGo, or your search engine of choice rewards great content and puts you on the front page. That means thousands — if not millions — of views each year with no recurring cost to you, thanks to SEO rankings.
Arguably the best thing you can do with your content is make it less about you and more about the consumer. Figure out their pain points and write the best possible content that helps as many people as possible.
It's generally a good idea to aim for longer form content that includes visuals. In addition, remember to insert keywords that are relevant to what your audience is actively typing into search engines.
The right content paired with marketing automation software like Mailshake can provide your team direction and quality leads each day. A cold or warm email campaign can constantly drip links to your best content on a daily basis if done right. Insights such as which prospects engaged with your content can also help you make more informed follow-up decisions.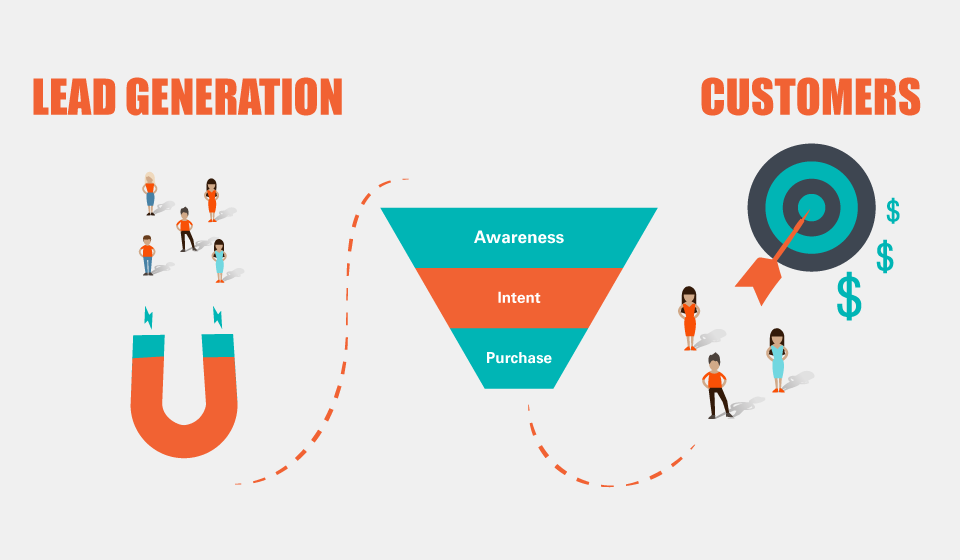 (source)
3. Content Marketing Isn't as Invasive
Pop-up ads, banners, and commercials aren't as effective as they used to be. People can fast forward through ads on TV, and a lot of people have ad blockers on their computers that shut the rest down.
People are inundated with a constant barrage of interruptions trying to sell them on the latest product or service that's "guaranteed" to improve their life. Naturally, we're beginning to block it out entirely and mindlessly click the "X" or fast forward through the commercial. Intrusive ads are rapidly becoming a thing of the past. Even the inventor of the pop-up ad publicly apologized for his invention.
Content marketing, on the other hand, aims to be useful and non-intrusive. It's there to serve the client's needs by answering questions and directing them toward potential value. It enters the prospect's universe (usually) by their own actions like search engine queries or social media searches. Or if a sales rep reaches out cold, it's because there's a decent chance it's a good fit.
4. Content Provides Credibility
If you put yourself in the consumer's shoes as they begin to research "the best widget" and your content shows up everywhere, then they're going to begin to associate your brand as high-quality, informative, and helpful. Each piece of good content that your team writes positions you as a trusted advisor and influencer in the market.
Creating high-quality evergreen content can be challenging, and so can distributing it. Tools like Scoop.it make it easy to serve up the best content to your audience. It curates relevant content from around the web that you can select and add your spin to before distributing it widely across all your platforms.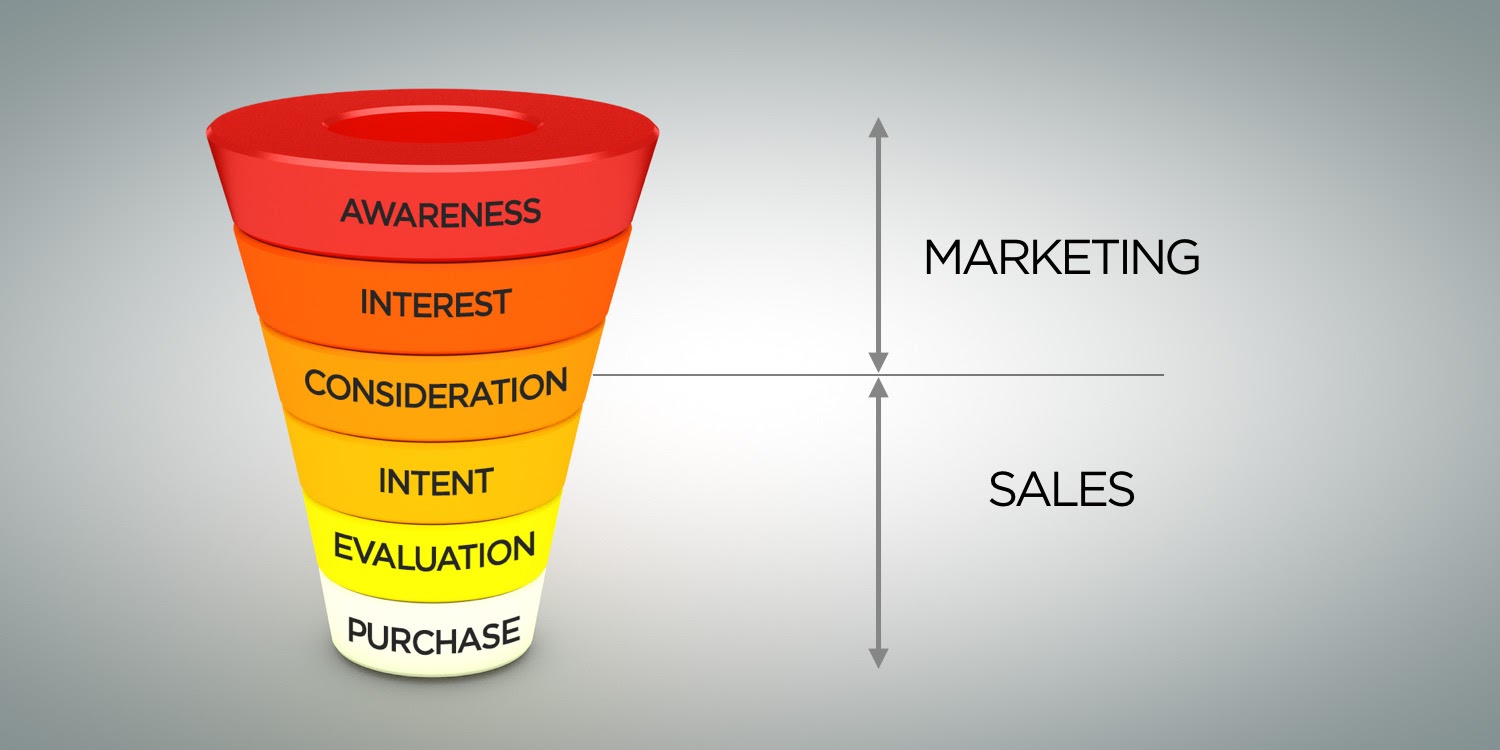 (source)
5. Great Content Aligns Sales & Marketing
At some companies, the sales and marketing teams operate in silos. They rarely collaborate and often butt heads. When they're out of sync, the client experience suffers.
Marketing qualified leads may not fit what sales is actively looking for, and sales may be selling a different value proposition. These missteps can create confusion and unnecessary expenditures from chasing clients who are less likely to convert.
On the other hand, when sales and marketing work together harmoniously, the client experience improves. When creating top-quality content, these two teams have to work together toward a common goal. That means greater alignment on the types of content that speak best to your target audience.
It also means creating relevant content that speaks to each stage of the buyer's journey. A piece of content that helps define the problem and potential solutions may not be as helpful as one that compares your product or service to competitors if someone is ready to make a purchase. The opposite is true for someone who's just beginning to understand the problem.
6. The Right Content Handles Objections
People trust themselves more than they trust sales reps, which is why they do such in-depth research before making purchase decisions.
If you have a defensive prospect, sometimes content speaks better than the sales rep can, and sending it at the right time can help close the deal. This is especially true if the content cites research and industry insights from an unbiased third-party source
Sales objection handling is a tricky endeavor. It's necessary to close the deal, but doing so tactfully takes patience and a calm demeanor. The last thing you want is to start a debate, so it's better to use fewer words or interruptions and focus instead on asking clarifying questions.
Once you've uncovered the root of the problem, you can then serve up the right content for the situation that'll do the talking for you. If you don't have content for that situation, then it's a wonderful opportunity to partner with marketing to create some for the next time around.
Do that enough, and you'll have an extensive library of content that helps guide clients and crush through objections like a pro.
7. Content Helps Train Your Sales Staff
Not all content is created equal, just like not all content is for customers. Some of the best content your company makes might be for internal use only.
Internal content could be competitive research that gives your sales reps better tools to handle difficult conversations. It could also provide technical insights that help close more deals.
The best sales teams know that having an internal repository of content is essential to long-term success. Ideally, it's filled with content such as:
Customer-facing content

 for each stage of the buyer's journey so your team has something to share for every situation.

Risk handling

 

content

 helps overcome objections and keep clients interested when they're growing unresponsive or less engaged.

Internal content

 that helps your team use their tools to the best of their ability and follow all the right processes that make the organization successful.

Training content

such as customer personas, book notes, conference notes, and "how-to" guides written by sales leaders to help each salesperson improve their skill set.
Content is the backbone of a successful sales organization and a key tactic of sales enablement that'll drive better results.
Bringing It All Together
The right content can help your customers plan for the future instead of thinking about their problems today. Its power comes from its ability to convince and challenge assumptions without starting a debate. In a way, the right content changes perspectives and makes people think they came to their own conclusions. In a way, they did, but the content helped them get there.
Ultimately, the right content can put lead generation on autopilot, aligns perfectly with marketing's message, makes salespeople's lives easier, and helps handle objections. And it does so in a non-invasive way that builds trust and credibility around your brand image. Investing in content marketing can provide all of these benefits and more to your sales team.