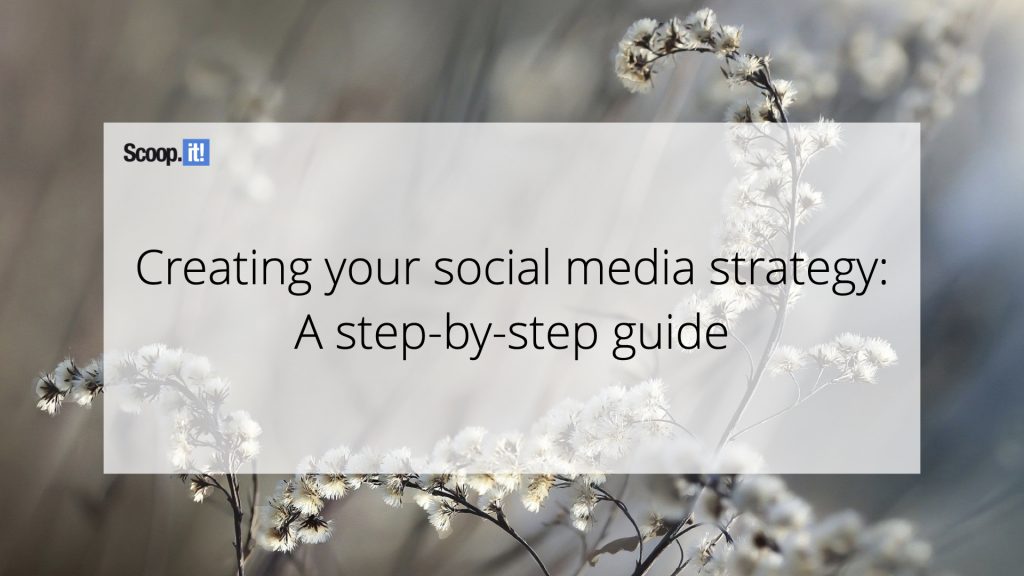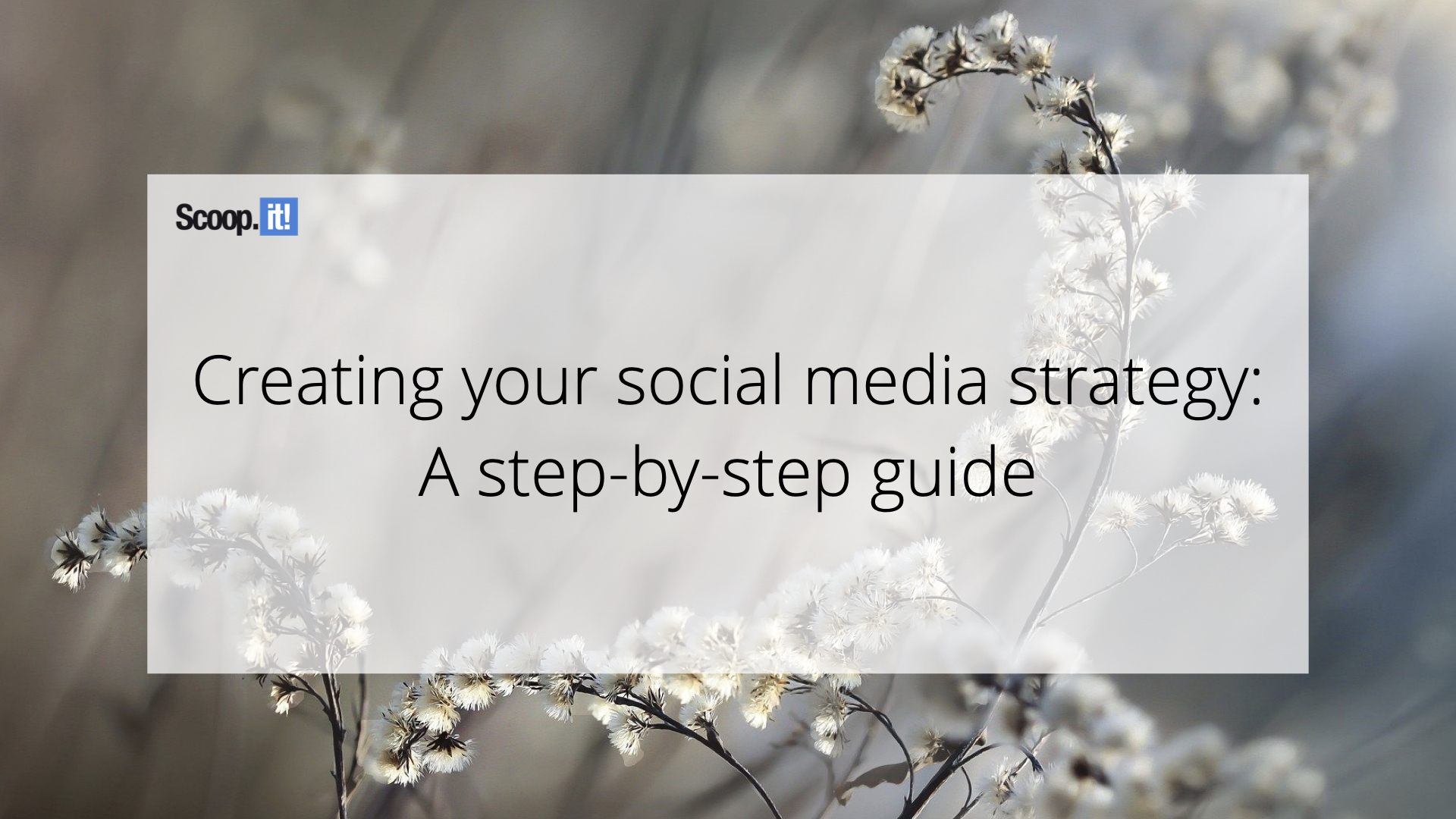 Here's a question for you: how many people do you know that don't have any social media accounts? If you are like the average person, you probably can't name too many people who don't use social media. 
Today, the average internet user engages with 6.6 platforms and spends 145 minutes (or 2 hours and 25 minutes) on social media per day. Worldwide, over 3.6 billion people use social media.
And as consumers love social media, it makes sense that brands should use it, too.
Enter social media marketing. Social media marketing is the practice of advertising your brand, products, or services on social media. Marketing through social media may seem tricky if you aren't an expert. But we can help. This article will walk you through the process of creating a winning social media strategy.
What is a social media strategy?
Starting your brand's social media journey without a strategy is like planning a holiday without a travel itinerary. You won't reach your destination if you don't know how to get there.
A social media strategy is a document, spreadsheet, or map that outlines your approach to social media, including:
Marketing tactics
Goals
Key Performance Indicators (KPIs)
Design choices
Quality control rules
Roles and responsibilities of your team
Many people use "social media strategy" and "social media marketing plan" interchangeably, but there are critical differences between the two. Your strategy covers your entire social media presence throughout the lifespan of your business, whereas your plans only guide you towards short-term goals (like optimizing your winter revenue).
This article will focus on social media strategies.
Why you need a social media marketing strategy in 2022
A social media marketing strategy does more than guide your marketing, as it will:
Keep you on track towards your goals
Act as a resource for new team members
Help your marketers design social media content
Keep your marketing consistent across multiple social networks
Allow your investors, managers, and members of other teams to see your social media efforts
Help you produce Search Engine Optimised (SEO) content
Creating a social media strategy will give you an advantage over your competitors, as your marketing will be more thoughtful, easier to create, and data-driven. Considering that 91.9% of US marketers who work at big brands use social media marketing, that advantage is invaluable.
How to plan a successful social media marketing strategy
Your social media strategy doesn't need to be a 100-page document full of details, but it does need to give you workable guidelines you can use to inform your marketing.
We'll walk you through how to set these guidelines in this section.
Step 1. Determine your "why" and set objectives
First, you need to define what you want to achieve with your social media campaigns. For best results, you should outline a goal and several objectives.
Goals and objectives are commonly confused, but a goal is your "why," while your objectives are the milestones that mark your progression towards your goal. For example, your goal might be to "create a community around our brand," while you might use "get 10,000 Instagram followers" as an objective.
The easiest way to find your goal is to ask yourself this: "why do I want to pursue social media marketing?"
It might be to:
Improve your brand awareness
Generate leads
Increase revenue
Improve your media presence
Build a loyal community among social media users
Increase website traffic
Respond to customer's comments and questions
Of course, you don't need to limit yourself to just one goal or objective. Instead, select as many targets as you can realistically pursue.
Step 2. Define your target audience
Who are you going to reach on social media? That's the golden question that will shape the rest of your strategy.
Defining your target audience is vital, as you'll have a better idea of how to market your brand once you know who to reach.
You may already have a rough idea of your audience in mind — as they are probably your loyal customers. To make your audience easy to describe, note their demographics (age, location, and gender) and areas of interest.
You may also want to create a marketing persona. A marketing persona is a fictional depiction of a customer that helps you create content with your audience in mind.
Here's how to create one:
Source: FoundationInc.co
Step 3. Analyze your competition
Once you've defined your target audience, it's time to conduct a competitive analysis. A competitive analysis helps you scrutinize your competitor's social media strategy to see what works and what doesn't.
For best results, analyze 3 – 5 close competitors with a similar target audience. The closer your audience is to theirs, the more you will learn from your competitive analysis.
Here are a few things to look for during your analysis:
Which social media platforms they use
How frequently they post
What type of posts they use (images, videos, text posts, polls, etc.)
How many comments, likes, and shares they get on average
Which types of posts perform best
How they approach their bio, comments section, and Calls-To-Action (CTAs)
How long they have used social media for
Make sure you look at posts over several weeks or months. As social media performance can fluctuate (especially over the winter holiday season), looking at their account over an extended period will give you a more accurate picture of their strategy.
Step 4. Choose your platform and set up profiles
Next, you need to select the social media channels you will use and build profiles. There are dozens of social media websites to choose from, but most consumers follow brands on Instagram, Twitter, Pinterest, LinkedIn, Facebook, YouTube, Reddit, Tumblr, TikTok, Snapchat, and WhatsApp.
Source: Statistica
Though each platform structures user's profiles differently, you'll need to make sure you include these three things:
A description of your brand, including your name, where you are located, and your history
A description of the types of products and services you offer. Alternatively, you can list any products with name recognition.
A link to your website or online store, If you want to provide multiple links, you could use a bio link tool like Linktree, Bio.fm, or ContactInBio.
You should also add high-quality profile and header images to your profile, as these will make your accounts look more professional. Similarly, using the same username across all your accounts will help mark them as official.
And, of course, seek social media verification for your accounts if you are eligible.
Step 5. Build a content calendar
You have the audience, competitor research, and profiles to start your social media journey, but there's one thing you're missing: a content calendar.
A content calendar is a timeline that outlines when you will publish each post and what the post contains. Creating a content calendar will help you post on social media consistently, as you can plan your posts ahead of time.
You should include a range of posts in your calendar, including:
Polls
Images
Videos
Infographics
Text-posts
Question-and-answer posts
Posts with influencers
For best results, plan your content calendar at least a month ahead. That way, you can develop posts that are unique but consistent with the rest of your marketing. Planning ahead will also help you if you want to work with influencers, as influencers need several weeks to produce and publish sponsored content.
Additionally, don't forget to build an approval process into your calendar. A post-approval process will make sure everything you post meets your quality standards and furthers your progress towards your social media goals.
Step 6. Get inspired and start publishing
You are now ready to start publishing. To debut onto social media, open your accounts with an introductory post welcoming new followers. Feel free to get creative with your post and produce something that will grab new followers' attention. Here's a great example from Afends.
Source: Afends
It will take time and effort to build a community for your brand, but it will pay off long-term. Research shows that 57% of consumers follow brands they like to learn about their offerings. Additionally, 40% of 18 – 34-year-old internet users would consider buying something through social media.
To foster a community through your posts, make sure you:
Respond to comments promptly
Use a brand hashtag
Respond to Direct Messages (DMs)
Post regularly
Invite loyal followers to subscribe to your email marketing
Post promotional and non-promotional content
If you have trouble balancing your promotional and informative content, use the 80/20 rule. The rule says that 80% of your content should be educational, informative, or fun, while 20% of your content should market your brand or offerings.
Step 7. Analyze your results and adjust your strategy
Don't think of your social media marketing strategy as a collection of practices that are set in stone. Instead, treat your strategy as a working document and adjust your approach where necessary.
You will need to update your objectives, content calendar, and target audience as your brand grows. The world is also changing around you, so you'll need to alter your approach to the latest social media best practices as well.
One of the best ways to identify when you need to change your strategy is to look for negative changes in your social media engagement KPIs. Here are some KPIs to watch:
Likes or hearts
Comments
Shares
Views (though keep in mind that each platform defines a "view" differently)
Click-Through-Rate (CTR)
Brand mentions
Followers
Active followers (the percentage of followers who engage with you)
And that's it! You're now ready to design and implement your strategy.
Social media ideas for 2022
One of the hardest parts of executing a successful social media strategy is conceptualizing creative and engaging post ideas. Here are some ideas to try:
Stories
Stores are images and video clips that stay live for 24 hours. They are popular on Instagram, Facebook, Snapchat, and Twitter (which calls them "Moments").
Many brands overlook stories because they don't stay in your feed long-term. This is a mistake. Posting stories is a great way to share behind-the-scenes content, respond to current events, or answer questions.
You can post almost anything in a story. Try hosting an Ask Me Anything (AMA), shouting out a follower, or creating an infographic.
Short videos
Many brands get great results from posting videos. For example, social media automation tool company Edgar grew their visitor-to-sign-up rate by 27% in one month after creating an explainer video.
Embracing videos in your strategy is a guaranteed way to boost your social media traffic. Platforms like Instagram also push video content heavily, as it keeps people on the site longer.
Try posting an unboxing video of your product or a review from an expert. Your videos don't need to be overly produced or polished, just authentic and engaging.
User-generated content
User-Generated Content (UGC) is free images, text, videos, and gifs that your followers create, post, and tag you in. For example, here's a picture someone submitted to makeup brand Ipsy:
Source: Twitter
Encouraging people to create UGC will boost your engagement and help you connect with followers.
You can also post your own UGC on other brands' pages to draw traffic to your profiles. Gary V calls this the $1.80 Instagram strategy, as he posts his 0.02 cents on nine trending posts for ten hashtags a day. This equals $1.80 "worth" of comments.
Giveaways
Giveaways are a tried-and-true marketing strategy for a reason: they work. People love participating in giveaways because it's fun, free, and thrilling when they win.
There are many great giveaway ideas you can leverage on social media, including:
Photo contests where people vote for a winner
Referral contests where people tag friends
Hashtag contests where people produce UGC and tag you to enter
Gift card giveaways
If you don't have a lot of social media followers, you can tell people about your giveaway using an ad like the one from Bhu Foods below.
Source: Wishpond
Embrace social media marketing for success
The amount of money brands spend on social media is growing quickly. In 2019, US brands spent $17 billion — up from $7 billion in 2014.
It's no wonder social media marketing is so popular. Half of the world's population is now on social media, and if your brand isn't, you'll miss out.
To capture your audience's attention, you'll need a social media strategy. As we covered in this article, that strategy should:
Base your marketing on your target audience
Differ between social media platforms
Give your content room to grow and change
Measure your posts with goals and KPIs
If you have any tips for social media success, please share them in the comments below.