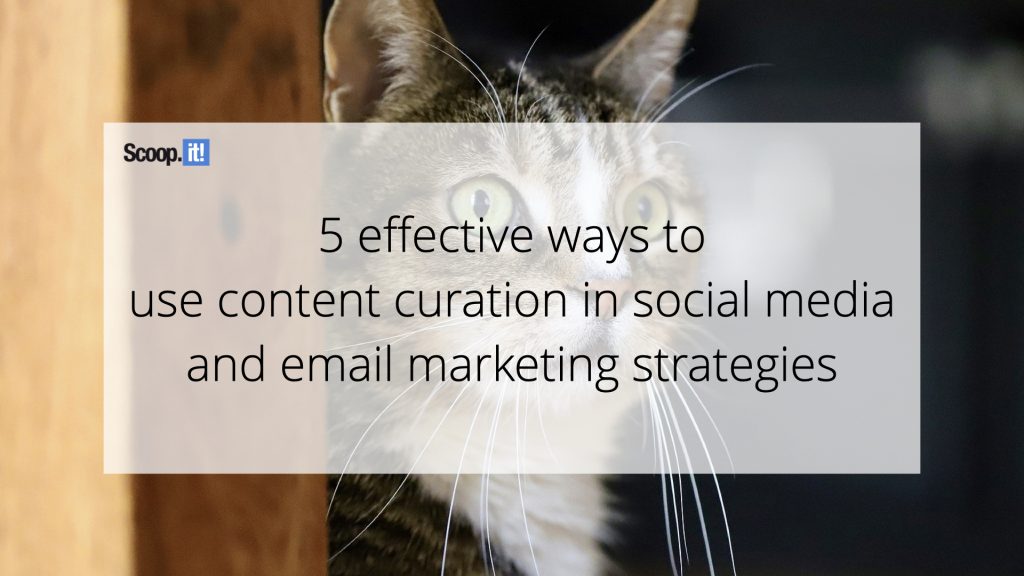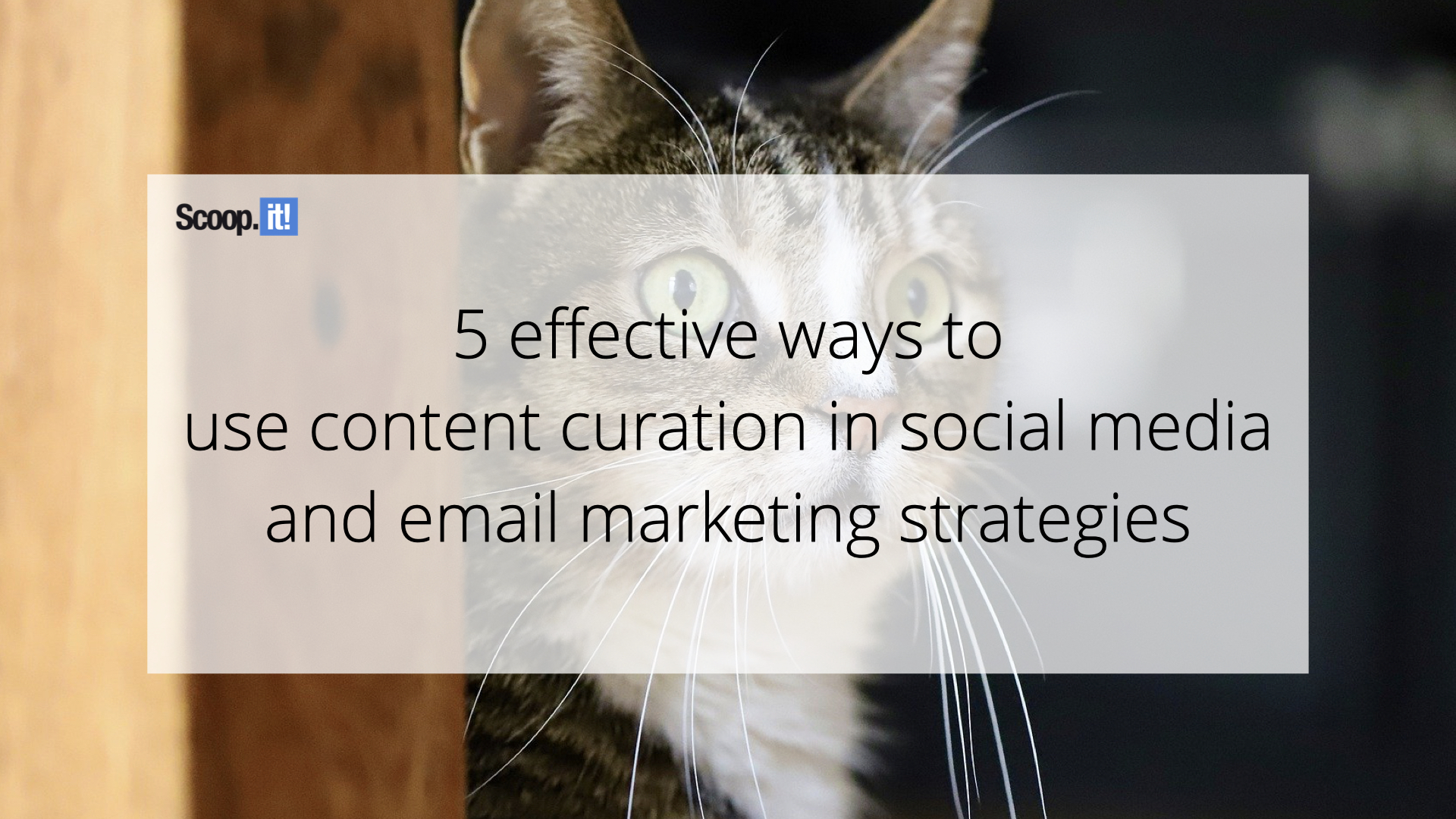 As a content marketer, you spend an exhausting amount of time on content curation and trying to figure out new topics for your social media pages and blogs. With more than three billion blogs being published on a daily basis, you somewhat have an idea of the kind of competition you're dealing with. 
What might come to your rescue is the perfect content curation strategy that lets you gather, select, and share relevant content from various channels.
Let's jump further into the conversation to understand what content curation is and how it can help you.
All You Need to Know About Content Curation
Content curation is the art of pooling relevant information from existing content and using it to enhance your digital reach. It can be an excellent blog post you feel your audience might find interesting, an expert opinion or point of view, or even something as small as an image.
To put things in perspective, more than 85% of B2B marketers credit content curation as an essential step in creating a successful content strategy. But the buck doesn't stop there. If done right, content curation can help you:
Retain an existing audience
Create a loyal follower base and reach new clients
Create more engagement on your webpage and social media handles
Increase the reach of your SEO strategy
Boost your company's digital persona
Build valuable relations and create a circle of trusted customers
While these points contribute heavily to making content curation an important aspect of your digital marketing strategy, there are a few other things you need to understand before dipping your toes. Let's explore them further.
VIDEO
Why Is Content Curation Important?
Curating content helps you spot the great content already in existence. It saves you from the hassle of producing new content to keep the engagement going. Additionally, it adds to your digital credibility because you provide valuable information and constant engagement.
Here are a few other points that make content curation an important step to consider while formulating your content marketing strategy.
Posting regularly. This keeps the momentum going by helping you fill gaps in the content calendar and being more regular with posting content.
Posting valuable content. Good businesses thrive on customers who constantly engage with their content. Through its curation, you get the chance to provide your customers with information they resonate and engage with.
Making you an information referrer. Providing valuable and credible information through content curation establishes you as an influencer in your industry because people like and look forward to reading what you post.
Expanding your network. Sharing content from fellow websites puts you in touch with people with mutual interests, which in turn helps you build and expand your professional network.
Now that you have a clear idea of what content curation is and how it helps you in successfully uplifting your brand image, let's find out some ways in which you can effectively use content curation to your benefit.
5 Ways to Use Content Curation Effectively
From digging up social media giveaway ideas for creating necessary engagement to designing well-thought-out posts that pack a punch of information, content curation helps you every step of the way.
The trick is to drive relevant content toward your audience, and in order to do that, you should have three factors mapped out in perfect order.
The kind of audience you're dealing with
The kind of content you want to put forth
The aim and amount of engagement you want to create
Once you have an answer to these questions, you'll be in a much better position to build an effective content curation strategy. Let's find out more.
VIDEO
Curate Content from Influencers
Curating content from influencers benefits you in two ways:
Provides credibility to your content through quality link building
Effective networking with the influencers
Additionally, it helps you identify trending topics that people are interested in talking about. To help you explore this point further, there are a few things you can do.
Create a list of top influencers in your niche and follow their social media accounts.
Identify their types of content and how they're posting it and follow their style.
Post religiously and regularly from accounts you think are gaining traction.
Always tag and credit them, and if possible, share your own views on their posts.
Comment and reach out regularly to get on their radar.
Keep a close watch on who they follow and what they are interested in.
Writing about trending topics can definitely put you up on the charts, but you need to have a fair understanding of your niche and make that curated data extremely accessible. This brings us to our next point.
Use Niche-Specific Case Studies and Research Data
By curating niche-specific case studies and research material, you save your audience the hassle related to hours of study and identify whether the information they read is credible or not. To get you started:
Research related keywords.
Identify top sites with well-written and researched case studies.
Refrain from using information that is not backed by credible sources.
Make a comparative study using relevant tools like Google Analytics and identify industry trends.
Map out the competition; get the content in order and seek relevant permission.
Case studies inculcate a sense of trust and reliability that most people browsing the web look for. However, reading long-form content can get monotonous and boring, which is why it is important to explore different formats to churn out relevant content.
Explore Different Formats
Visual content is instant, incites emotion, and requires less effort to understand, which makes it a medium you should get your hands on. There's a reason why people love Instagram and Snapchat over Tumblr and Medium.
For instance, too much content in an email might get overlooked because no one reads long emails anymore. Breaking the same information into an infographic will cut through the clutter to grab instant attention.
However, you need to have a basic understanding of graphic design to reach a point where you can create your own high-quality images and infographics. Here's what you can do to get started:
Use tools like Canva to create new infographics or Infographic Directories to find existing ones related to your field.
Visit sites, like Pixabay and Unsplash, that have a repository of royalty-free images.
Explore GIPHY to use pre-designed GIFs or create new ones.
Pro tip: GIFs are a great way to send out an impactful message without making it sound too serious. They're fun and easy to create and require minimal effort.
Email Newsletter Roundups for the Win
Email marketing is a great way to bring your brand into focus. There are many email marketing examples you can explore, but one that tops the list is newsletters.
Regular roundups for a newsletter not only help you present content in an interesting manner but also help you bring content into focus that might have been ignored previously.
A few tips to consider could be:
Divide your content into relevant categories using tools like Scoop.it, which lets you send newsletters, curate content, and share it automatically.
Create theme-based roundups that are easy to read and relate to.
Start with a relevant header to hook your audience right in the beginning,
Create a content calendar with relevant themes and categories and be regular. Reference tip. Have a look at what Lily Lines did for her newsletter The Lily.
Always follow up with a professional email signature to create an impactful brand image. Here are some email signature examples you can take a hint from.
Designing an impactful newsletter is a tough nut to crack, but with the right set of tools, you can definitely hit the bullseye. Let's explore some of these tools.
Leverage Tools and Technology
Researching and sifting through multiple sites can get tedious and time-consuming. With a bit of technology by your side, you can definitely reduce that time and become twice as efficient.
There are multiple applications and tools that will help you research the right keywords, create results-driven strategies, and understand the market landscape. To name a few:
Scoop.it to make your content curation efficient, promote it, and reach a new audience. This service provides users not only with a desktop version but also with a mobile application that is comfortable to use everywhere.
Flipboard for creating mini magazines with relevant links and data sourced from credible websites.
Pocket for saving information and content from over 500 sites, including Medium, Evernote, Tumblr, Ted, and Vex.
DrumUp to mine content through tons of websites and share content on your social media channels to start meaningful conversations with your audience.
Feedly to cut through the scattered information and identify top trends related to your industry, from trusted sources.
Tools optimize your content curation strategy and help you save on precious time and resources. However, it is imperative that you have a clear aim you wish to achieve with your curation strategy for these tools to work in their intended manner.
End Thoughts
Content curation is a powerfully impactful way to build your online persona. Take inspiration from influencers, curate content from relevant sources in your niche, make that curated content accessible to your audience, and never underestimate the power of email newsletter roundups.
Just be extremely regular in posting your content, and have your content calendar ready to avoid last-minute confusion. Leave no room for ambiguity, and set your aim correctly to use the right tools for your content curation strategy. Once you get the knack of curating content like a professional, you will definitely derive purposeful and directed results.