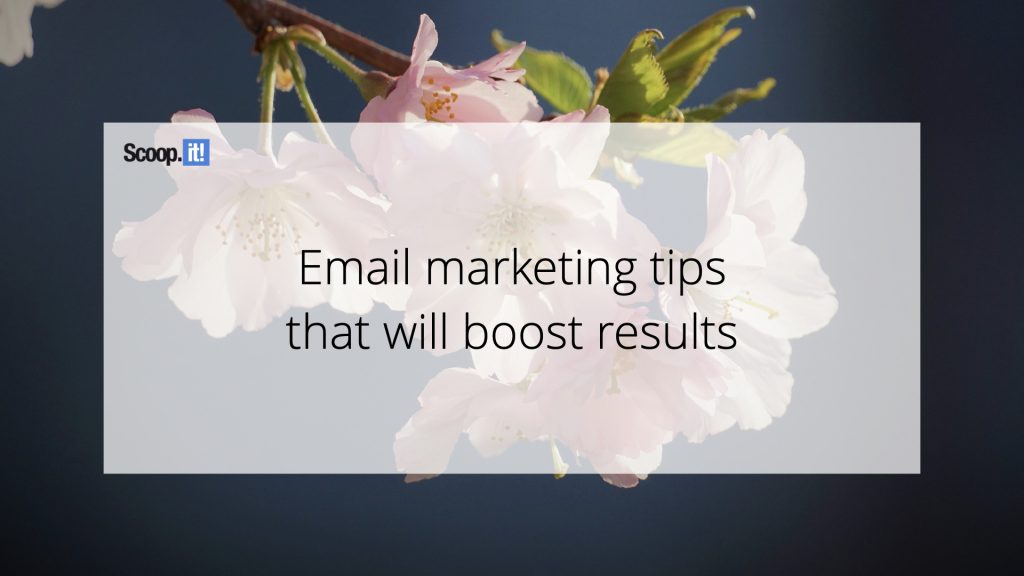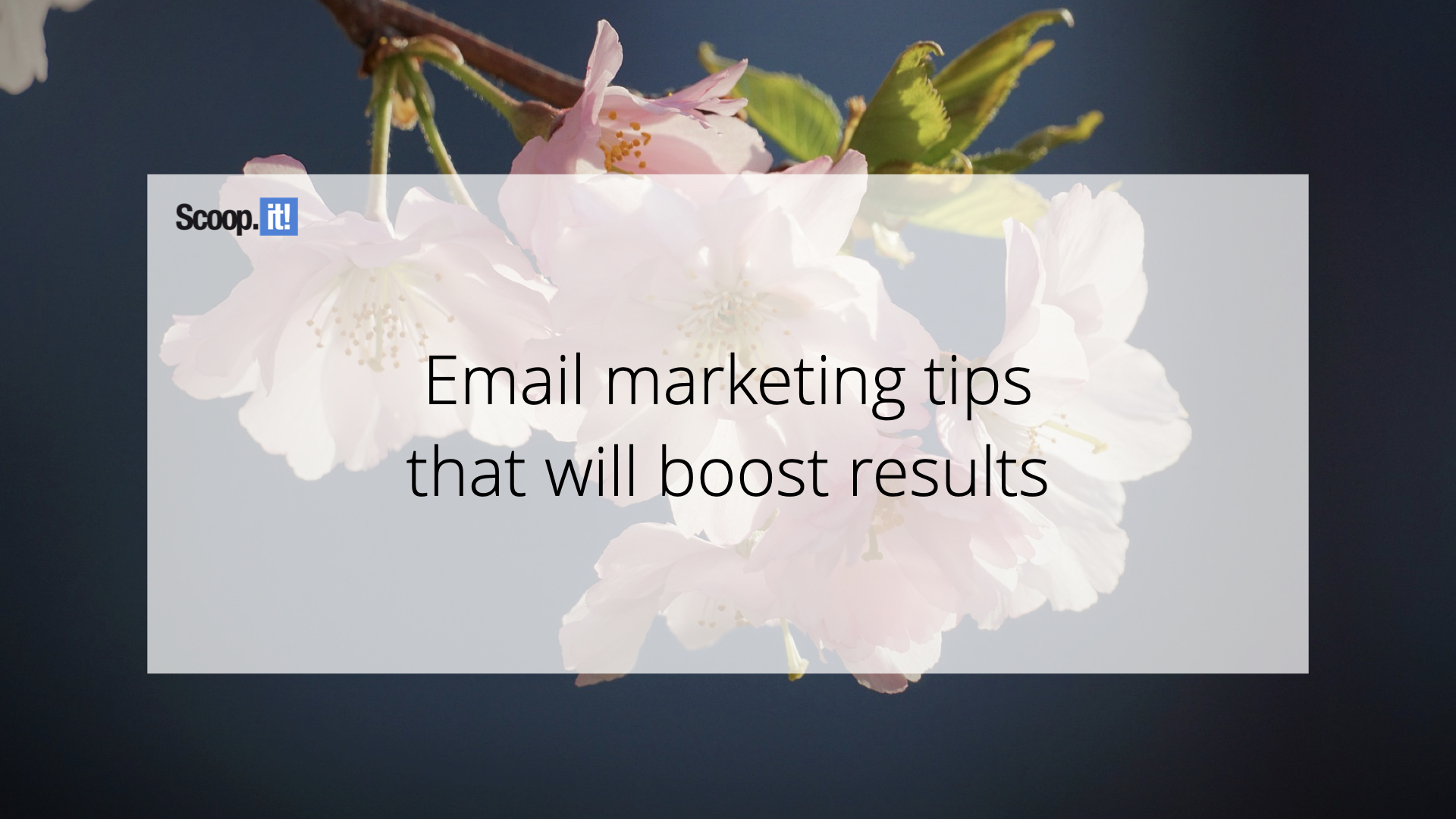 Once in a while, people make the sweeping declaration that "email marketing is dead," yet no other marketing channel can compete with email in terms of Return on Investment (ROI). 
Email marketing generates an impressive $36 for every $1 spent. Despite the raging pandemic, 77% of marketers reported seeing more engagement with email in 2021, even though they sent fewer weekly emails than they did the previous year.
A well-crafted message can do wonders for your customer relationships, lead nurturing, brand awareness, and revenue generation. Whether you want to tell a story, sell products or services, connect with your audience, share some exciting news, or turn cart abandonment into a happier ending, email marketing is the perfect tool for your goals.
In this article, you're going to get acquainted with tested and proven strategies that can help you maximize your email marketing efforts.
1. Embrace personalization
According to the 2020 Demand Generation Report, 76% of buyers desire and expect more personalized attention from marketers to develop an intimate relationship with the brand.
There are tons of emails vying for attention in your subscriber's inbox, and one of the ways you can differentiate yourself and compete effectively is by adding a healthy dose of personalization to your messages.
You need to make your audience feel special by using relevant personal data to deliver a unique experience. Your messages need to be well-timed depending on the user's actions or where they are in their customer journey.
Consider using factors like name, location, gender, race, customer segment, previous purchases, interests or preferences, past email/website interactions, member or reward status, and past interactions with products or services to personalize your emails.
For example, here's a personalized message from Monica Vinader.
Source: Campaign Monitor
When done right, personalization can drive up loyalty, create more engaged customers, increase customer satisfaction, and raise your click-through, sales, and conversion rates.
2. Try power words
When readers see your subject line, they should be motivated to open your email and find out what you have to say. And after opening the email, you want them to click on the provided links and buttons and take a desired action like buying a product, registering for a webinar, or even making a donation.
Power words evoke an emotional response, inspire curiosity in your audience, and push them into converting. Try to use active, persuasive, and descriptive words, rather than passive ones that capture people's attention and make them want to scroll through your email and take action.
For example, Teespring boosted conversions on one of its campaigns by 12.7 percent by simply modifying the call-to-action to include power words.
Source: Sleeknote
There are tons of power words that you can weave into the subject lines and body of your emails to increase open and click-through rates. For example:
On sale now
Great deals
Congratulations
X% off
Is coming
Promotional
Hurry
Limited time
Exclusive
Contest
Back in stock
On the other hand, spam trigger words can cause your messages to end up in the dreaded spam folder where recipients won't see or open them. Avoid using them in your email communication as much as possible.
3. Capture attention with a curiosity gap
A curiosity gap involves leveraging your audience's curiosity using a compelling, hard to resist headline to inspire them to want to learn more and click through to the main content.
Think of it like a movie trailer — you give the audience a taste of what they can expect, tease them enough to heighten anticipation, and offer them a deal that seals the sale.
One of the best ways to use the curiosity gap in your email marketing is by withholding important details from your subject line.
Next, leave out crucial information to prompt your recipients to open the email and read the rest of your message. For example, the following subject lines apply this technique:
"What's the best way to limit impulse buying?"
"These 7 habits can make you a highly profitable investor"
"The secret to SEO is not what you think"
Each one makes the reader curious but withholds the answers so that they have to click on the email to get to the useful information.
4. Segment your subscriber list
Not every email you intend to send will be valuable or relevant to all the people on your mailing list. Therefore, you need to segment your list to ensure that each person gets targeted content that most appeals to them.
Segmenting your list will allow you to structure your campaigns better and create a more personalized experience, which will lead to increased open rates, engagement, and conversions. You can segment your list based on all kinds of factors, including interests, demographics, location, and behavioral triggers.
How do you go about gathering this information?
Start by using your email sign-up form to collect information about your subscribers like their name, location, the company they work for, job position, and the kind of emails they'll prefer to receive from you. Here's an example from Hootsuite.
You can also use tracking cookies to monitor customer behavior on your website and emails, then segment subscribers according to the actions they take or don't take.
5. Conduct A/B testing
Conducting A/B tests can help you get to know your subscribers better and create more optimized and personalized experiences. However, 55% of marketers rarely or never incorporate A/B testing in their email marketing efforts.
Don't just assume you know your subscribers' preferences or what copy, subject line, call to action, visuals, and layout resonates with them the most.
Test them all out and find out what works. Send out emails with one key content aspect changed in each one depending on what you want to test, then see how your subscribers react to it.
The data you get will confirm your intuition about what your audience finds engaging or appealing, or it will shatter your perceptions and give you a more reliable path to explore.
6. Use the "double opens" strategy
There will be subscribers who don't open your emails the first time around. Do you just throw your hands up in defeat and write it off as one of those things? Or do you try to get them to read the email?
The double opens strategy comes from the latter option. It involves resending the same email using a different subject line to the people on your mailing list that didn't open the first one. It sounds aggressive, but it works because most subscribers won't open your emails the first time, and resending it to them allows you to increase open rates and conversions.
The secret to nailing the double opens strategy is by ensuring the subject lines you use to resend emails are better and more attention-grabbing than the first. You also need to make your header text more compelling and choose an optimal time to present the email.
Try to allow some time to pass (preferably three to four days) before shooting the same email back into the inboxes of non-openers.
7. Align your preheader text with your subject line
Your preheader text can make or break your open rates. You need to make it hard for readers to resist clicking "open."
If you can come up with captivating preheader texts, you can easily boost engagement and increase your email marketing ROI. In addition, your preheader text needs to add context to your subject lines.
Don't just throw a bunch of words together and consider your job done. Instead, give your preheader text the same degree of care and intentionality that you give your subject lines and make sure they complement each other.
Source: Sleeknote
For instance, Kina and Tam uses its email subject line to inform you about ongoing sales and get you to pay attention. Then it uses the preheader text to supplement the subject line and drive home the message's urgency, pushing the recipient to act right away.
Don't forget to tailor your subject line to your audience. For example, if you're writing a media pitch subject line, the tone and language you use will be more formal and different from what you'd use in your regular newsletters.
8. Make your CTA's contextual
All the time you spend coming up with attractive subject lines, compelling preheader text, and engaging copy leads to one goal: getting subscribers to take an action. Your call to action must be powerful and persuasive enough to get them to that finish line. Otherwise, your campaign will fail to meet expectations.
When crafting your CTAs, try to stay away from generic calls to action like "download now," "register now," or "shop now." Instead, choose words that will resonate with your subscribers and push them to click. Here's an example:
Your CTAs need to pass three tests before you can say you've found the right hook. First, it must be descriptive, then hard to miss, and finally, it should be easy to act on.
9. Use mobile-friendly subject lines
Most people use their smartphones to check their emails these days, and they won't put up with a shoddy experience just because they're using mobile and you designed your emails for desktop. You have to adapt. This means keeping your subject lines short and sweet because mobile users don't have a lot of screen space to work with.
Despite the brevity of your subject lines, they should still be able to pull readers in and make them curious about the rest of your message. Incorporating emojis, numbers, and symbols into your subject lines is a great way to make them exciting and eye-catching.
10. Keep your emails short
When I open an email that is short and easy to read in a few seconds or minutes, I read it right away. But if the copy is lengthy or seems like it'll require more time to read through and digest, I abandon it and make a mental note to read it later. And guess what? Most times, I never open the email again.
Most people are the same way. They've got a lot on their plate, and they just won't sit around to read a long email unless it's work-related or very personal. So cutting out the fluff and going straight to the point will encourage recipients to read your emails to the end, where they will encounter your CTA and take action.
Long blocks of text do not go well in emails. Cut down those paragraphs to one to three concise sentences. Additionally, use bullet points to break up and convey your message for emphasis or when you need to provide detailed information. Here's a great example:
11. Maximize your white space and use design to your advantage
Your subscribers have a hundred other things that are vying for their attention. When they spare time out of their busy schedules to open and read your messages, you shouldn't let the opportunity go to waste. Leverage white space to make the structure of your emails appealing and scannable.
Use subheadings to break up your text into sections, limit the length of your paragraphs, and include bullet points to highlight pertinent information. Another way to make judicious use of white space is to combine it with the rule of thirds to emphasize essential parts of your email that you want readers' eyes to be drawn to.
By doing all this, you will optimize the reading experience, keep subscribers engaged, inspire more people to read your email to the end, and ultimately, increase the number of conversions you score.
12. Stick to a consistent schedule
Imagine sending an email on Monday morning and not bothering to reach out to your mailing list for another two months. Then, you send out another email on Friday night. Would your subscribers still open your emails? Even worse, would they get annoyed by the inconsistency and decide to unsubscribe from your list, resulting in a loss of potential revenue for your business?
Consistency is key to executing successful email marketing campaigns. Take the time to plan your content schedule and frequency. You want to find a middle ground between sending out too few emails that you become irrelevant and sending out so many emails that you become irritating.
A good rule of thumb is to reach out to your mailing list at least once a week — or ideally, two to three a week — so your brand can stay fresh in their minds.
Asides from frequency, the timing of your emails also matters. Some days and times of the week tend to offer higher open and click-through rates, so you need to find the best times to send emails that work for your industry and audience demographic.
Of course, juggling social media, email, and content marketing simultaneously can be tricky. That's why you need great task management software to help you stay on top of your marketing-related projects and tasks.
13. Up-cycle successful emails
It's time to stop treating your email campaigns as over and done with after they've gotten the results you want. You can put them right back to work with new subscribers and old ones that did not complete a purchase the first time around to repeat the campaign's success.
You can make some changes to the emails before sending them out again to the new target group. For example, you can use a different call to action, subject line, image, or element of personalization to see if they perform better than the original emails.
This email marketing strategy will not only help you boost sales and maximize the potential of your campaigns, but it can also enable you to learn more about your prospects and leads.
14. Make a dedicated landing page for email marketing
Where you direct your subscribers to after they click on the links in your emails matters. Don't just send them to a random product page or your homepage. Instead, create a dedicated landing page that aligns with the content of your emails and direct your email marketing traffic there.
Since dedicated landing pages are better targeted and have more relevance, they are more likely to convert prospects than regular landing pages.
A good landing page features a compelling headline, social proof, a strong sub-heading that complements the headline, and a supporting video or image that tells visitors what the landing page is about and what they stand to gain from taking the desired action. Like this:
Source: Instapage
Your landing page should focus on one offer at a time to avoid confusing visitors and reducing its potency. Also, don't place any navigation buttons on it. Visitors should have only two options: take action or leave the page.
15. Spice up your emails with emojis, images, and videos
Adding images, videos, and emojis to your emails can make them more attractive, fun, and engaging. In fact, using emojis in your subject line can dramatically improve your open rates.
Reading text can get boring fast, so incorporating gifs, animations, infographics, photos, and other visual elements can give your readers a break. This is particularly useful when you're crafting a long, detailed email.
When using emojis in your emails, remember not to go overboard. Just sprinkle it in some choice spots. Otherwise, it could become tacky and make you look unprofessional.
The visuals you choose must also be of good quality. Consider hiring an infographic designer to produce high-quality graphics for your business if you don't have the skills or time to do it yourself.
Boost your email marketing ROI
Email marketing is not something you leave to chance. You can't just throw random ideas at the wall and hope one of them makes your campaign successful. Instead, email marketing requires you to be intentional about implementing specific structures and tactics before you can reap the rewards.
Adopting these key email marketing tips will help your business increase visibility, build meaningful relationships with your audience, drive traffic to landing pages, and grow your business.