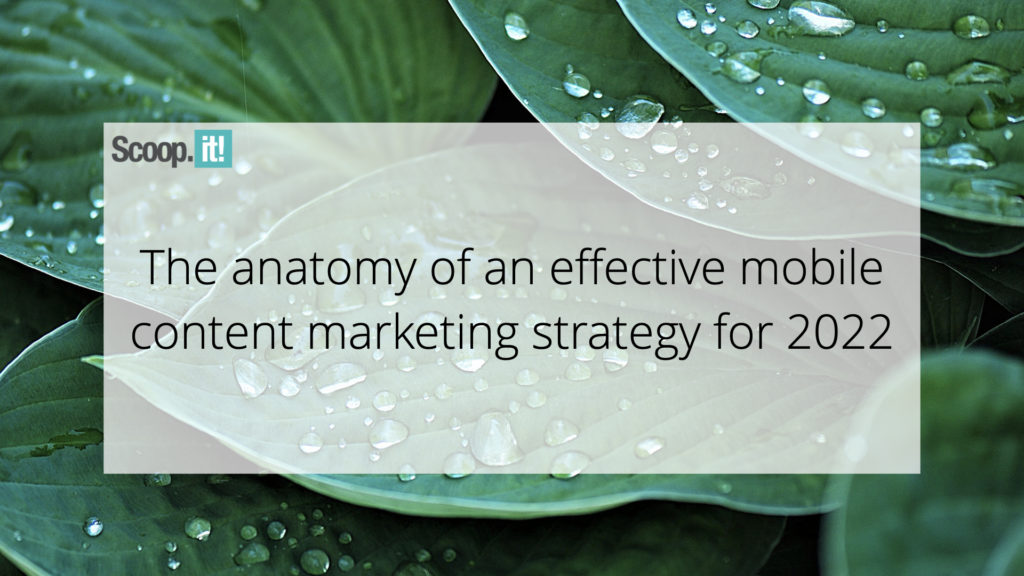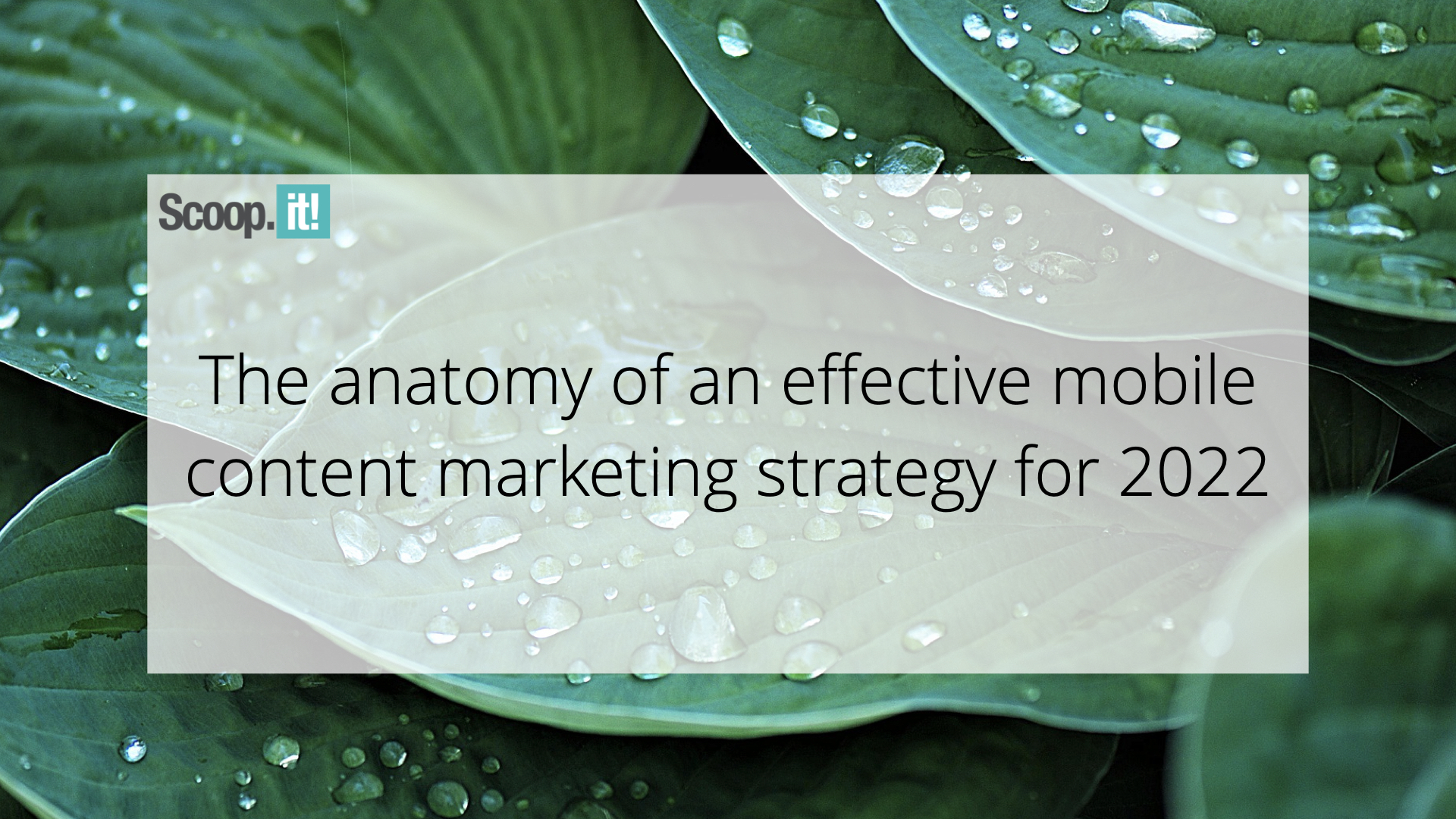 Digital marketing is an essential investment all growth-oriented businesses need to make nowadays. Regardless of the industry you're in or how saturated your niche may be, investing in digital marketing is an essential step towards long-term brand growth, efficient lead generation, and cost-effective sales.
But that's just the beginning, because you can achieve many short, mid, and long-term goals with successful digital marketing implementation. At the heart of your efforts should be, of course, content. Content is the foundational pillar of digital marketing, as it will define the success of all your marketing campaigns, on all customer touchpoints.
Today, we are going to narrow our approach and talk about the tactics you need to use for effective mobile content marketing in 2022 and beyond.
Starting with the right tools
The digital marketing sector relies heavily on software. While you do need strategists, creatives, and technical staff to ideate and implement winning solutions, there's no denying that these teams need the right tools to get the job done.
This has been the case in content marketing and the digital marketing industry in recent years, and will continue to be the case in 2022 and the years to come. Why? Because content marketing and other marketing tools facilitate automation, workflow management, and empower marketing professionals to bring ideas to life quickly.
With that in mind, you'll need some basic mobile and content marketing tools to hit the ground running:
Content creation tools
Content curation software
A project management tool
Scheduling and posting tools
Mobile dashboards and integrations
A comprehensive SaaS CRM software
Analytics tools like Google Analytics and Ahrefs
A dedicated content marketing platform like HubSpot
Once you have the right tools at your disposal, you can start working on the concrete creative and technical aspects of content optimization for mobile platforms.
Focus on clarity and readability
The first thing you need to do is to make sure that you understand your mobile demographic. These might be the same people who also view your content on desktop PCs and laptops, but it's important to note that they consume content differently when they're on their mobile devices. This is not because they have different browsing habits, it's because the smaller handheld platforms demand a different approach to content consumption.
With that in mind, clarity and readability should be at the forefront of your mobile marketing strategy in 2022 and in the years to come. This means all the written content that your customers can access on their mobile devices should scale and read easily on any screen size. This is a big part of mobile optimization, and we'll touch more on that in a bit.
For now, keep in mind that your content needs to be:
Concrete and to the point.
Concise with a shorter sentence structure.
Broken up by visuals and framed by white space.
More engaging with taglines, headings, and subheadings to break up blocks of text.
Keep in mind that video marketing and other visuals are also content, so make sure that those scale properly when viewing your content on mobile devices.
Leverage interactive elements and gamification
Gamification is a big part of digital marketing nowadays, as business leaders and marketers are trying to elevate customer engagement and improve their competitive edge in a saturated market. In an online world where the majority of brands are offering "static" content, you want to use your content marketing to invite the customer to participate – you want them to take an active role.
To do this, you need to gamify your approach to content, especially for your mobile demographic. One of the most popular ways of gamifying content is with a quiz maker that you can use to create interesting quizzes on your website, in your app, or on your social media channels.
These quizzes need to be mobile-friendly and scale properly to every handheld device, keeping proper screen orientation in mind.
Every quiz or interactive element you create, however, should serve a specific purpose and provide something of value to the customer at the end. When they complete a quiz, for example, people can get a small discount or a bundle deal made just for them, based on their quiz results.
This is how you can generate more qualified leads and improve sales, especially on mobile devices.
Use videos to enhance mobile engagement
Always remember that content comes in many forms, and it's important to diversify your content in order to optimize it for different customer touchpoints and platforms across the web. That said, it's also important to diversify your content to maximize cross-channel marketing, and improve user engagement on mobile devices.
Different online platforms prefer different content types, and video has become the most popular content form in recent years, being able to engage customers on all online platforms. From short explainer videos to help a customer get the information they need quickly, all the way to promotional and corporate videos, there are many ways to engage your mobile demographic.
The thing to keep in mind here is that it's not just about the type of video, it's also about the format. Instagram, Facebook, YouTube, TikTok, all of these thrive on short, reel-type videos that deliver the message in a concise and impactful way.
On the other hand, you can post long-form videos on your website to supplement your blog page and deliver more in-depth information to your audience. If your customers are interested in what you have to say, they will most likely scroll through a long blog post on their smartphone, but they are much more likely to watch a video.
It's easier, it's more engaging, and they can internalize visual information more quickly. This is why videos should be a staple of your mobile content strategy.
Mobile marketing thrives on social channels
One of the primary reasons why you are creating and optimizing mobile-friendly content is to build up your social channels. This is because social platforms primarily appeal to the mobile demographic, which is why your content needs to be scaled properly for every social network you use.
It's also important to schedule your posts in order to maintain a steady output on all relevant platforms. Using a social media management tool to schedule your posts on different networks and manage your content is a great way to stay on top of your social strategy as a whole. But more importantly for today's topic, it's a good way to monitor mobile engagement and interactions on different SM networks.
Given the fact that mobile usage on social media has in 2022 exceeded the projections on the image above, there's no denying that the majority of consumers are experiencing social media on their mobile devices.
This makes for one of the most important digital marketing KPIs as well, as knowing how many people are viewing your content on their phones is a great indicator how your content strategy is performing. Adding other KPIs like your social media CTR and engagement metrics will also tell you how you can further optimize your content for mobile devices.
Optimizing your website content for mobile
Content is the foundation of every page on your website, including your blog, your products and services pages, and your dedicated landing pages. If you want to optimize your blog marketing for mobile viewing and better mobile KPIs on your site, then you need to make sure that your blogs are loading quickly and scaling properly on all handheld devices.
The same goes for your landing pages, but you want to emphasize visual content over lengthy written paragraphs. Depending on the user intent and the goal of the page, your approach to content marketing and content implementation will have a major impact on your mobile audience.
Be sure to use scaled infographics and quality imagery to add more variety to your content offering, and keep the mobile demographic engaged throughout their journey.
SEO writing is also important for mobile
Lastly, don't forget to continue optimizing all your content for better online visibility. SEO copywriting is the best way to make your website rank higher in all relevant search results, but it's important to remember that mobile optimization demands that you adapt your approach to keyword research and implementation.
For one, understand that mobile-first users are nowadays using their voice to search, which means that they are asking questions more than they are typing in keywords. That's why your mobile SEO content in 2022 should be centered on query-based phrases, so that you can appear in the most relevant voice search results.
On the other hand, you also want to deliver hard, concrete answers with your content, in order to appear in the Google snippets, which mobile users will primarily look for in order to get the right information quickly.
Wrapping up
Content marketing should always be at the forefront of your digital marketing efforts, and it should be a key pillar of your mobile marketing strategy. With these tips and tactics in mind, go ahead and optimize your content for successful mobile implementation across all online platforms and customer touchpoints to achieve your sales and marketing goals in 2022.