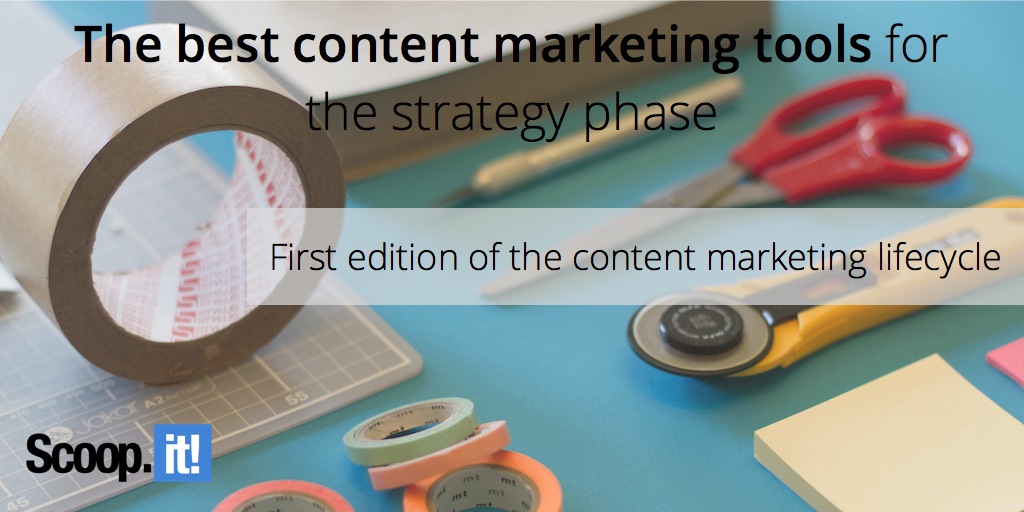 Content marketing has a lot going for it. For starters, if you've got some content creation and promotion skills, it can be done nearly for free. It's also a great way to build a trusting audience – if you can be patient while that audience grows. But like anything, content marketing has its snags. It takes a lot of work. That work takes time. And there's growing competition for content marketers, aka "content shock". What might have worked a few years ago may not work so well now.
You've got to step up your game if you want to succeed with content marketing today. You've got to plan smart, track closely, and maximize every effort. This isn't impossible, but it is a challenge. So why not make things easier? Why work longer or harder than you have to? There are all kinds of tools available that can cut your workload in half and make you twice as effective.
Curious to learn what those tools are? Then you're in the right place. We're about to walk you through all of the phases of the content marketing lifecycle, with the top software picks for each step. This definitely doesn't include every piece of software you could use. But it does cover the must-haves on most content marketer's lists. After reading this post, you'll have a bunch of ideas – and concrete examples – for how to more effectively use software in your content marketing. PostIt notes, whiteboards and notepads are all great tools, but we probably shouldn't be trying to run a marketing department with them. This is digital marketing, right?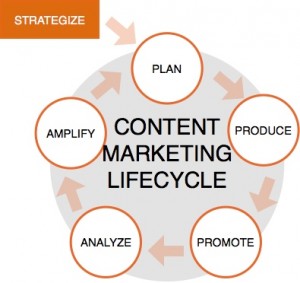 Content topics change, technologies change, even your audience and your business goals can change. All those forces contribute to shape our content marketing. There are perpetual content iterations of strategize, plan, produce, promote, analyze, and amplify, and then plan some more. Every day we should be practicing a bit of marketing kaizen.
In this post, you'll learn the best tools to help you in the strategy phase of the content marketing lifecycle.
The best content marketing tools for the strategy phase
We recommend re-evaluating your content marketing strategy at least once a year. Here are some essential tools you'll need.
For persona development:
HubSpot's Make My Persona tool.
It's one of the ten commandments of content marketing: Know thy audience. This free tool will help you spell out exactly whom you're trying to reach, what their pain points are, and what might be the best ways to reach them.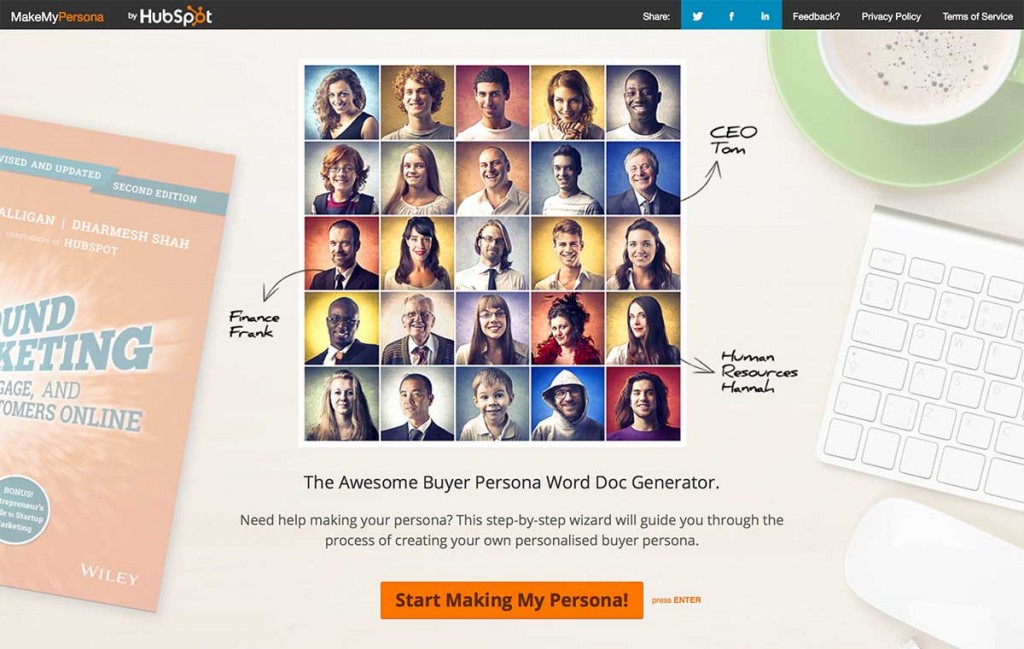 Augment Hubspot's tool with this customer journey map from The Content Marketing Institute. Then decide which KPIs and specific conversion events you want to track.
To see if you're missing any major opportunities in best practices:
Try our Content Marketing Grader Tool. It's a five-minute online questionnaire to assess how well you're following major content marketing best practices. The test covers the most quantifiable areas of content marketing, taking into consideration the time and research you'd invest to take it. After taking it, you'll have actionable tips on each aspect of content marketing you can leverage to improve. Aim for a perfect score.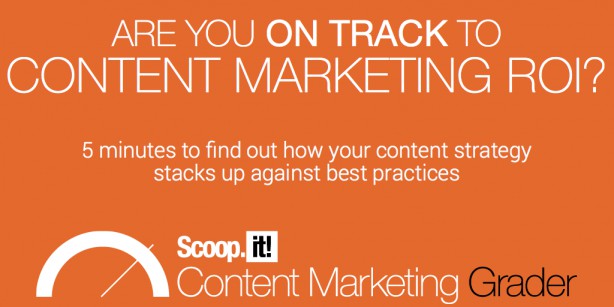 For a content audit:
QuickSprout's free content analysis tool. For an on-the-fly mini-audit.
Screaming Frog. For a far more detailed look at your site and your content. Screaming Frog will give you content stats and SEO info for every page of your site, including title tags, missing meta descriptions, which pages are short on content, when content pages were last updated – the works. There is a free version of it for 500 pages or less.
Google Analytics. Because you did set up goals for at least a few basic conversions, right? So now you can backtrack and find out which efforts resulted in the most conversions. For your social media work and content curation, use Content Director to see where you conversions are coming from.
For competitive analysis:
Want to see complete social media profiles and activity, compare a list of competitors, track their content and a dozen other metrics? Here's the tool to do it. There is a free trial, but I cannot lie: This one's expensive. Try Fanpage Karma as a budget alternative.
SpyFu will show you which keywords your competitors are ranking for, the demographics of their traffic, and much more. It has a free and paid version. The free version is good enough for basic research.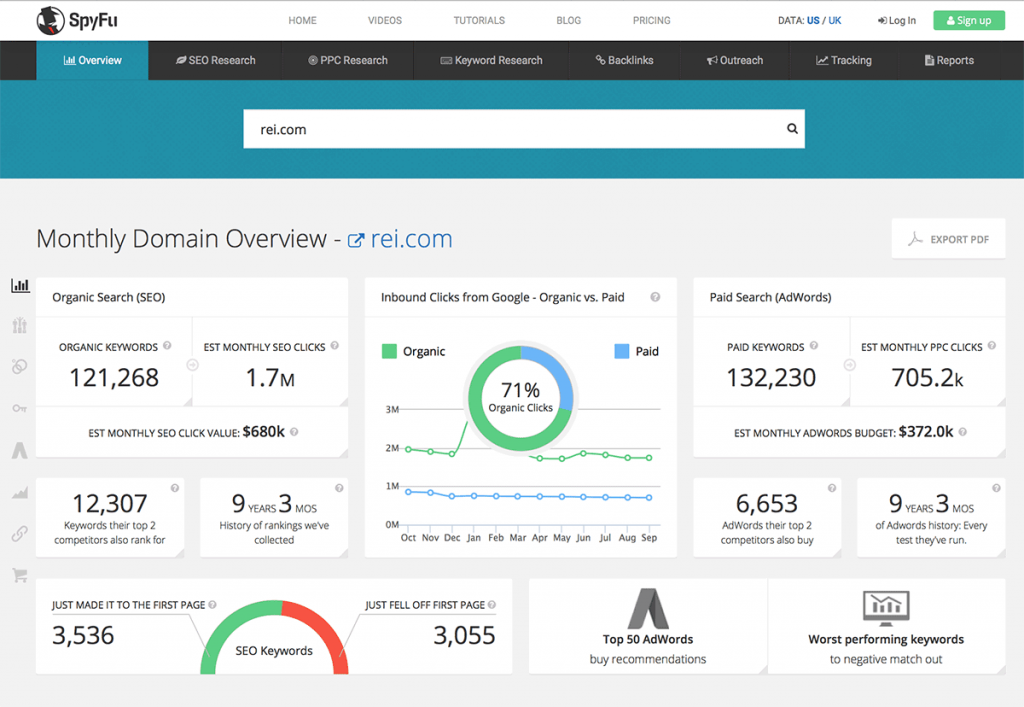 Also recommended for competitive keyword research (and for SEO optimization): Moz.
Find out how your competitor's content has done in terms of shares. Also learn who's sharing their content and which pieces of content have done best for a given keyword.
Back to you
Hopefully this list provides you valuable information on the best possible tools to help you strategize your content for success. Stay tuned for the next post where we'll review the most efficient tools for the planning stage.
Want to create better content in less time? Get more results from your existing content? Find out how artificial intelligence is changing the content marketing game by providing marketers with actionable predictive insights to help them create better content that generates more traffic and leads!
Find out how to use the new Scoop.it Content Director to help you become a smarter marketer!
Image by Jo Szczepanska