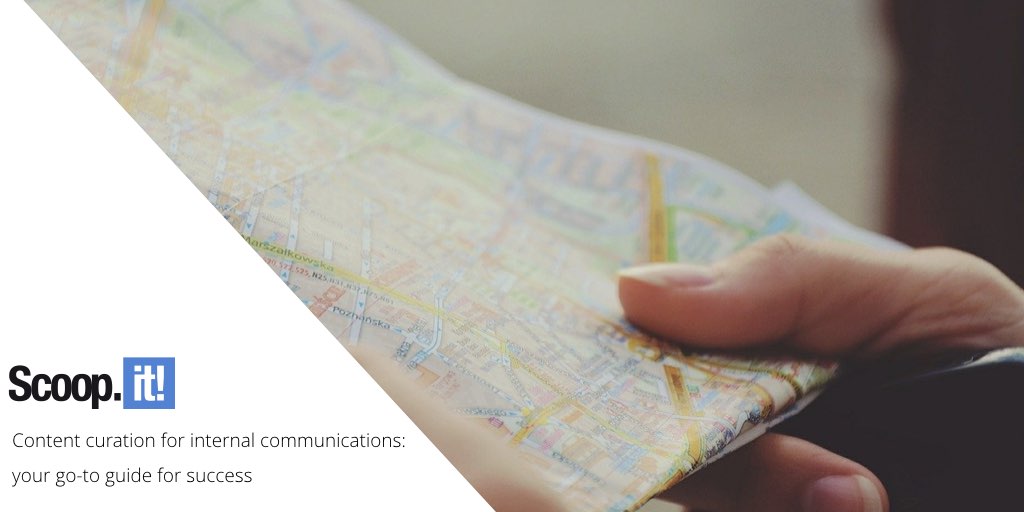 If you're in charge of your company's communications, you have a lot on your plate at all times.
You're handling media relationships, working with your social media team, and monitoring news about your company. You're also making sure your communications are crisis-ready if needs be.
As we've already talked about, you can use content curation to make the job of your communications team significantly easier. With it, you can build a foundation that's easy to use and allows you to work more efficiently.
There's even better news: you can use content curation for internal communications, too.
This includes:
Engaging your employees

Turning employees into company advocates

Defining and promoting your company vision internally

Sharing industry trends

Publishing and promoting company news internally
In this guide, we're diving into the benefits of content curation for internal communication and tips on creating a central hub for all your internal communication needs.
Benefits of content curation for internal communication
Content curation gained its popularity as a strategy of sharing content from other people and/or companies on social media.
However, it's an act of selecting, editing, and sharing third-party content with your target audience—and that audience can simply be your company staff.
Here's how this translates into benefits for your team and the rest of the company.
Build the ultimate place for all company-related content
If news about awards, company updates, or new jobs get sent around the company through emails and instant messages, no one can ever be sure they have the most recent and relevant version of the news.
With content curation, you can regularly add most recent content, update the existing one, and remove outdated pieces. This way, every employee will have the access to the latest:
Version of the company values and vision

Active job listings

Currently scheduled company events

New hires

Active campaigns and promotions

Press coverage

Team building plans and ideas
Here's how an active job listings page might look like: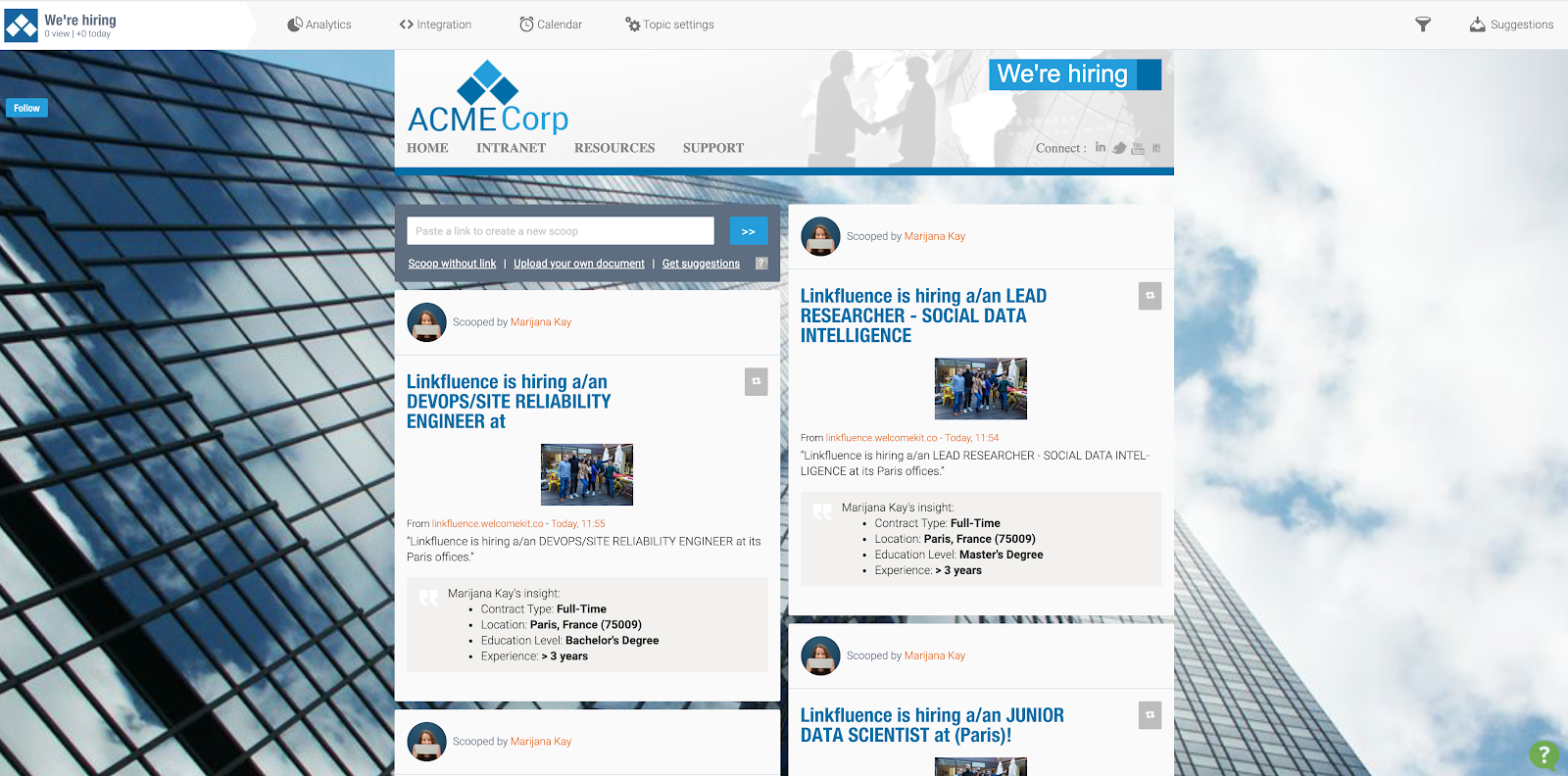 Having this central hub of internal news and company's focus will give everyone confidence and peace of mind.
Reduce the time spent on emails
If you're sending emails or direct messages when sharing a piece of news or asking for a more recent version of an internal company update, you'll love content curation.
Consider this: sending that message means you have to step away from your work. It also makes your message recipient step away from theirs. This jumping between tasks is called context switching, and it can take up to 25 minutes to resume a task after interruption.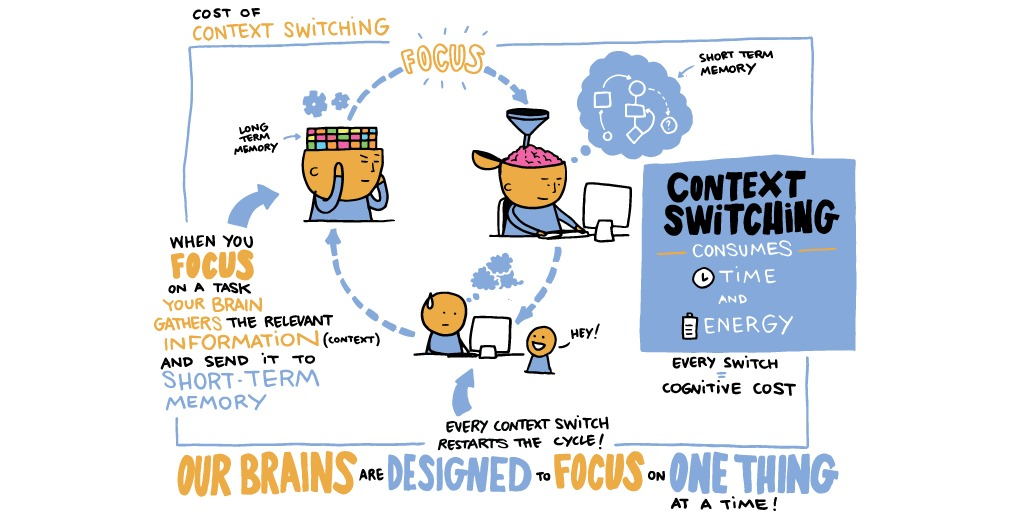 Another downside of sending one message or email after the other? An inbox full of links that's hard to navigate and makes focusing on the most important work even harder.
With a one-stop solution—a platform with curated content that the right people can reference at the right time—everyone can be more productive and spend less time chasing the right piece of information.
Drive genuine employee advocacy
When your employees know they're being looked after and kept up to date, they become your company's ambassador.
Employee advocacy is a winning approach for everyone: engaged employees increase company's profitability, perform better, and bring more empathy to the workplace.
With content curation, you can keep your employees consistently updated and up-to-speed on everything that's relevant to their team. In return, they may become more engaged with their own audiences when talking about their work, and help you:
With lead generation and sales

Recruit top talent

Distribute your company's content

Spread the word about causes your company participates in
Want to know more? Make sure to check out this guide on content curation and employee advocacy.
How to curate content for internal communications
You know the why behind content curation for your internal communication processes. In this section, let's go over some key steps to make content curation easy.
We'll show you some key features of Scoop.it that will give you the flexibility and efficiency you need.
Build the right topics/content hubs
In the previous section, we've mentioned some main areas where content curation can help you keep your company up-to-date. Here's what this would look like in practice.
Let's say you're a software company with 300 employees. Some of your internal communication content hubs might be:
Company Culture

: add pages and supporting documents about mission statement, vision, and values

Product Roadmap

: add resources like internal wiki discussions, product mockups, etc. to showcase what's coming up next

We're Hiring

: links to all currently active job postings

New Hires

: links to profiles and about pages of all new hires from the last 3-6 months

Recent Press

: links to all articles, videos, podcasts etc. where your company was featured over the last 3 months
In Scoop.it, topics are simply individual pages you can use to group various curated content around a single category. In this use case, you'd create one page per bullet point above, just like this: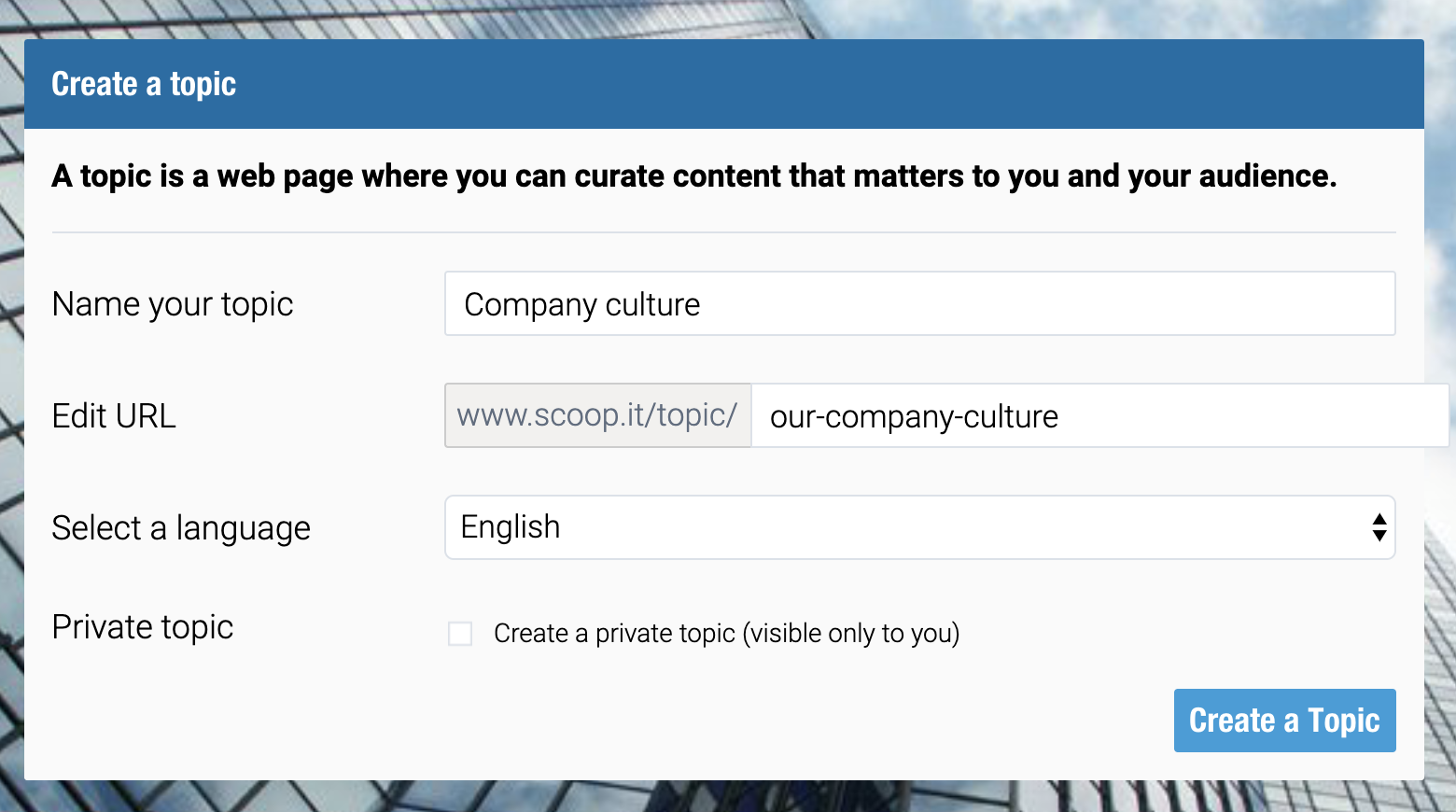 The above listed topics should be available to all employees of your company, but there may be cases when certain topics are only relevant and important for specific teams and roles. In each topic's settings, you can set this up to be as specific as you need it:

Add and review content regularly
Remember that your curated content for internal communication will only be valuable if it's correct and updated at the time it reaches your employees.
In other words, curating content for this purpose isn't a one-and-done activity. Instead, make sure you do regular review and maintenance of this content.
For example:
Add a recurring task (at least every 2 weeks) to your calendar to review all your topics, remove any updated content, and add most recent versions

Publish a simple way for employees to reach out to you in case they notice an expired link or outdated information so you can address it, without it overwhelming your inbox
Bonus tip: You can add members of your team or other employees as authorized curators to a specific topic. This is especially helpful when you need input from other team leads or executives and it will save time both for you and them!
In Scoop.it, this is easy to do in topic settings under Teams:

Share with the right people
Even the best internally curated content won't be helpful if no one uses your centralized system and keeps emailing you for latest company updates.
In other words, using a tool like Scoop.it as the main place to retrieve important information must become a habit for everyone.
Scoop.it makes it easy for you to help with this process in several ways:
Embed your Scoop.it topics on your intranet

. This way, everyone can simply bookmark pages most relevant to them and access them at any time.

Integrate Scoop.it with networks like Yammer

. This makes it easy for employees to communicate as usual, while adding insights and relevant links from relevant topics.

Send company-wide or team-specific internal newsletter

 with the essential updates. This way, your employees can get used to regular, scheduled updates and know they're always equipped with the most important information.
Measure and keep improving
Finally, you can track all your internal communication efforts in Scoop.it and find opportunities for improvement as you go.
In the Analytics section of each topic page, you can find metrics such as:
Overall views, visitors, scoops, reactions, followers, and curators

Reach (daily, weekly, monthly), trends over time, location-specific metrics (great if you have remote workers or multiple offices)

Engagement such as reactions and followers

Top curators (great if you have multiple contributors to your topic pages)

Data from Google Analytics
You can also export reports for specific time ranges and metrics, which is useful if you're meeting with others involved in your internal communications.
Level up your internal communications process
Thanks to content curation, you can have an empowered, confident, always up-to-date workforce.
This will help everyone understand upcoming trends, news, and company growth. It will also bring everyone on the same page when it comes to company values, mission, and big goals going forward.
Want to see how you can do this with Scoop.it? Get a demo of Scoop.it Enterprise and get started within minutes.