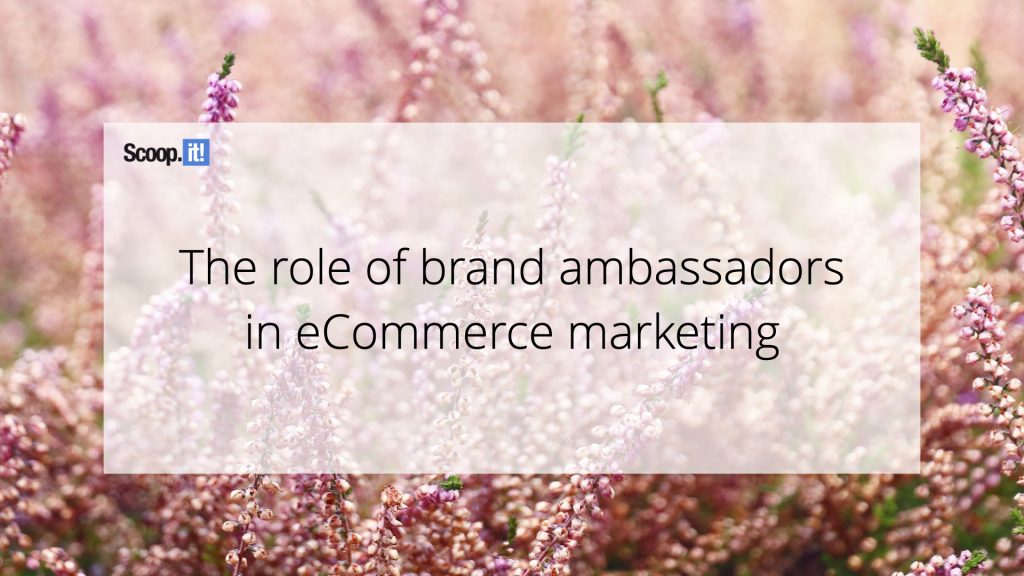 What business wouldn't want to humanize its brand image, raise visibility, and increase website traffic? Brand ambassadors can help achieve all these objectives. They open up new channels of contact, provided you've chosen the right person.
Who are brand ambassadors, and why do they matter? They are the company's partners who use word-of-mouth marketing to promote a product or service. And this type of marketing influences 92% of consumers to purchase.
Brand ambassadors are also excellent content creators. Their photos, blogs, or videos captivate and encourage people to buy anything from high-end jewelry to a natural fruit snack. This post will outline the role of brand ambassadors in boosting sales and other possible advantages of investing in such collaborations for eCommerce.
Two Types of Brand Ambassadors
Simply put, brand ambassadors are well-known personas. The key idea is that they're influential enough to appeal to a specific group of people.
Their personal values and those of the business are usually the same, and they have a loyal following that fits the store's target demographic. Such an audience is ready to soak up their advice to buy particular products or services. There are two major types of brand ambassadors.
1. Influencers
Influencers are celebrities, bloggers, and opinion leaders, who have proved to have knowledge on a specific topic. There are five types of influencers depending on the number of followers they have on social media:
nano-influencers (1,000 to 10,000 followers);
micro-influencers (10,000 to 100,000 followers);
mid-influencers (100,000 and 500,000 followers);
macro-influencers (up to one million followers);
mega-influencers (more than one million followers).
Influencers speak to a wide audience and have an impact on their behavior. The more popular they are, the more expensive it is to deal with them. These are people you hire based on the following criteria:
whether their image/voice/content/etc. fits your brand;
which people they target;
how engaging they are;
among others.
You pay such ambassadors in the form of money, free items, or services. Their content is usually more polished and professional, and they may have managers to negotiate with on collaboration terms. Such relationships are easier to manage because it's a clear exchange.
The screenshot below depicts seven Lacoste ambassadors representing diverse characters and countries. Generally, they're macro- and mega-influencers.
Screenshot taken on the official Lacoste website
2. True Fans
Such ambassadors are individuals that have demonstrated brand commitment, visible advocacy, and love for your product. They can be your existing customers and employees.
"True fans" have a smaller group of followers to influence, such as:
colleagues;
friends;
family;
or random social media followers.
Despite this, their word-of-mouth recommendations have power, and such content is considered more genuine and reliable. You don't necessarily need to pay your fans. They can be unpaid ambassadors, providing you with online reviews, user-generated content, and other social proof.
Below you can see how Levi's encourages clients to share photos in its clothes and tag them with a hashtag.
Screenshot taken on the official Levi's website
Five Benefits of Brand Ambassadors for eCommerce Business
Of course, solely partnering up with influencers won't bring your online store the expected volume of conversions if you neglect the quality of your products and services. The same applies if you don't provide users with high page load speed, seamless navigation, and a positive user experience.
Therefore, you should give due attention to the standard optimization techniques of your eCommerce website or go a long way and switch to a headless commerce approach. What will it mean for your customers? They'll be able to shop via TVs, voice assistants, and other devices apart from desktop computers and smartphones.
Now let's get down to five advantages brand ambassadors may bring online merchants.
1. Increasing Traffic to Your Website and Growing the Brand
How can your eCommerce website benefit from brand ambassadors and influencer marketing? You can attract more targeted buyers.
Suppose you sell in the United States and want to expand your business to Canada. Most likely, there is already an established market and competitors with a strong reputation and customer base. So, it'll probably be hard for your store to gain trust. Here is where you can't do without local brand ambassadors.
They can naturally interweave the company in their lives to create a buzz around its products. All this leads to making a positive public image.
Brand ambassadors often have their own blogs on Instagram, YouTube, TikTok, or personal websites. They may use the power of their word to link back to your resource and provide referrals for your organization.
How do they do it? For example, they can give feedback on your products or services, launch giveaways, or employ storytelling. Some more options include polls and live-streaming. It'll grow inbound traffic and reach out to potential clients who don't follow you on social media.
One of the best ways to boost traffic to your site is to launch a live stream. Invite influential people in your sphere and provide valuable tips. Below you can see how Soko Glam leverages this opportunity and attaches a link to the mentioned product.
Screenshot taken on the official Soko Glam Instagram account
2. Protecting Reputation
You can't ignore what the brand looks like in the eyes of your buyers. Every customer considers brand reputation when making purchasing decisions; that's why you need a strong one. But it's not limited to creating it; you need to safeguard it too. Otherwise, you'll lose your company revenue.
As shoppers increasingly hold social causes in high regard, they look for products and brands that go along with their values. An IBM study proves that around 70% of consumers are willing to pay 35% more for sustainable brands. And here is how collaboration with brand ambassadors can assist you.
I want to show it on the example of the top professional hair care manufacturer, Paul Mitchell. The company has been cruelty-free since its founding in 1980. And it continues to stay true to these beliefs.
It stresses its inclination with the help of its first global ambassador, a fashion model, Winnie Harlow. Such collaboration makes sense as the public figure can promote the brand's values among her global audience of 9.1 million followers on Instagram alone.
Screenshot taken on the official Paul Mitchell website
Now let's take negative news as an example. Ambassadors can strive to protect your company against defamation and other negative comments. As a result, their input can neutralize the situation and positively portray your organization.
3. Humanizing the Brand
When shopping online, how can you relate yourself to a company? It's nothing more than a name or an image we evaluate from the screens. Work with brand ambassadors to give your company a human touch.
What sets ambassadors apart from professional models? They show their lives, children, hobbies, and provide advice along the way. Something similar to our friends' lives that we monitor.
So if such people mention a company in their content, it'll look genuine and natural. Isn't it what customers and you are looking for? Advocates bring brands to life and make them tangible.
Let's look at the athletic apparel brand, Lululemon. It divides its program into two categories based on brand ambassadors:
Global Ambassadors: professional athletes and fitness coaches;
Store Ambassadors: local yoga instructors, fitness experts, and other smaller influencers.
Screenshot taken on the official Lululemon website
Their primary responsibility is to reflect the Lululemon culture. For example, they conduct workshops offline or online and demonstrate how Lululemon clothes and accessories work in the real world. Fitness with people is what creates genuine connections with the brand itself.
Besides, the ambassadors share their photos and maintain conversations with prospects. And that's what fills the brand with life.
4. Providing Positive Word-of-Mouth
Brand ambassadors have a large internet following and are well-connected in the business. So it can be beneficial to use their assistance in raising awareness.
For example, if you have 12 ambassadors with 10,000 followers, you can increase your reach to 120,000 followers. Not to mention the possible growth if you employ celebrities.
Need more proof of ambassadors' effectiveness in boosting sales? According to statistics, advertising and other traditional channels don't work in 83% of cases. 89% of people will read reviews first before purchasing.
Here's a use case of how a YouTube star, Lynsey Anastasia, tells about the products of Vegamour, how she uses them, and how they help. She encloses the link to the store and offers a discount to convert even more prospects.
Screenshot taken on Lynsey Anastasia's YouTube channel
5. Strengthening Your Social Media Marketing
The pandemic has brought many retailers to the Internet and social media. The reasons for that include not only communication. Social media has also become a powerful source for selling goods.
How can you make your eCommerce store's account stand out from the crowd? Look to social media influencers. They're social media stars with a large and loyal following. If their audience is similar to the one you're attempting to reach, you should consider the opportunity of teaming up.
Having a brand ambassador who will promote your company to their audience will do the trick. Your influencers can spread branded content or links among their audience, and you can offer product bundles and free samples as compensation in return.
However, not every client is subscribed to your brand ambassador, so this content can miss out on its potential to convince other users. Repost such content to your online store's feed to expand the reach outside the influencer's account.
For example, an apparel brand, Tentree, collects and shares photos of its devoted customers in its clothes. Here is one of the posts with Ashley Tham, a digital creator with almost 3,000 followers.
Screenshot taken on the official Tentree Instagram account
Wrapping Up
What do you need to remember about brand ambassadors? Choose them based on your target audience and their followers. For instance, you might cater to the same age, gender, and region as they do.
Suppose you've found the ideal candidate, but the question arises. What if you can't afford to recruit influencers and celebrities with millions of followers? Consider collaborating with smaller ones and your loyal customers. The best part is that they generally have more influence and engagement than the "bigger personas".
Why do you need to invest in working with brand ambassadors at all? They exist to assist you in developing your own brand. Admit that any company needs to be recognizable and visible to make it to the top. So this choice allows you to reach these goals.