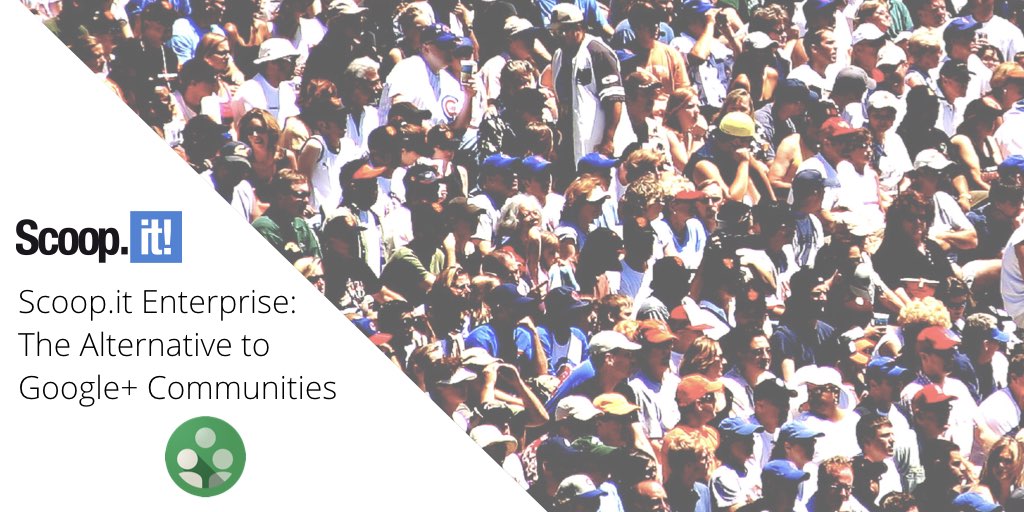 On April 2nd, 2019, the world said goodbye to Google+, a social network created by the search engine giant.
In the tech world, this isn't the first time for an entire social platform to disappear. We saw it when Vine, a 6-second video platform shut down, as well as when MySpace faded away.
In other words, when you place a lot of your effort into a platform you can't control, it's important to be prepared for the circumstances in case it disappears someday.
Size of the user base of Google+ was hardly comparable to that of Facebook or even Google's own YouTube. Almost half of US internet users never visited Google+ as of 2018, and Google+ held less than 0.3% of social network market share in the UK.
But Google+ was incredibly valuable to many users around the world.
The reason? Private Google+ communities. They provided a protected online space for coworkers to share knowledge and distribute intelligence, industry news, and key information in a timely manner.
This was easily amplified for companies that already used G Suite products and accounts as it made their Google+ accounts exist by default.
Read More