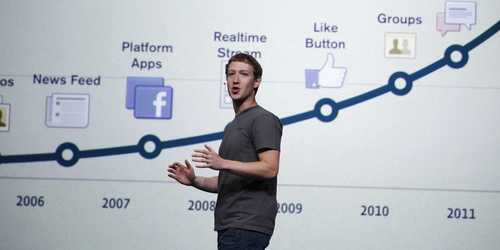 In 2008, Mark Zuckerberg laid out his theory about people sharing content on Facebook. "I would expect that next year, people will share twice as much information as they share this year, and [the] next year, they will be sharing twice as much as they did the year before," he said.
Guillaume Decugis's insight:
This article reminded me of my own post on Business Insider predicting that the Facebook people-centric model will see its limits. Two years and one IPO down the road, we're exactly there: with 1,500 potential stories to show to an average user news feed every time they visit, Facebook has a tough time determining what's really important.
Perhaps more importantly, Facebook lost its raison d'etre
Read More
---
When you hear the word blogger, what image comes to mind?  A sacred group of people anointed by the All Mighty with special powers who unleash their acerbic editorial tongue lashing from 40-story skyscrapers in major cities around the world?  Or is it men and women in pajamas scattered across the country eating cereal while pontificating on vacuous subjects?  Maybe it's paparazzi celebrity stalkers with 50MM zoom lenses camping out in a rental car waiting to assault a model cheating on her husband with a sports star.
Read More
---
Editor's Note: At Scoop.it, we believe that the form (the way something is presented) affects the function (the physical use of something) of content engagement online. It is becoming increasingly important to look pretty if you want to drive traffic — the endless streams of pretty pictures on Pinterest is testament to this, and we all know that if a webpage has 6 pt font, we probably won't read it.
Read More
---