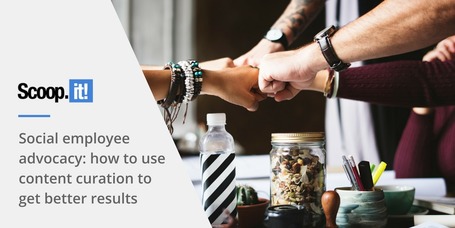 To succeed in Content Marketing it's essential to create quality content that provides answers to the questions your target audience have. The more accurate answer you'll be able to contribute, the bigger impact you'll have. It's a no-brainer.
Once your content is published, it's very important to promote it. Why invest so much time and effort creating your content if no one sees it? Several techniques exist to share your content:
– Share your posts (and reshare multiple times) on your social media channels over the next few weeks
– Distribute content via email
– Put in place an influencer marketing strategy
– Share your content in online communities and niche social bookmarking sites
– Get your co-workers to share your content on social media.
Let's focus on the last point: get your co-workers to share your content can make a huge difference.
Read More