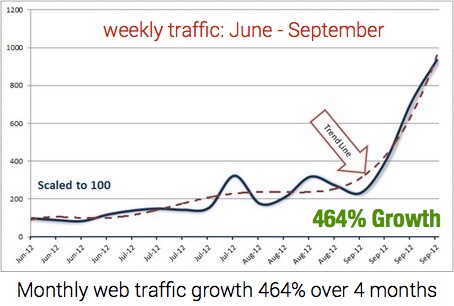 This is a very interesting case study by the team at B2B Content Engine on content curation and website traffic: it analyzes the impact content curation has on a B2B web site's traffic. B2B sites typically have niche audiences which are hard to find from untargeted methods and costly to generate with targeted advertising.
Content curation and website traffic are correlated.
What this study shows is that consistent content curation provided not only impressive results on traffic growth but also lead generation conversion at a 12% rate. In addition to many other great benefits such as brand visibility, awareness, etc…
It also gives an idea of the volume of content that was required to achieve that, which is very reasonable.
Read More